A great use of leftover ham, this French Bread Hawaiian Pizza has ham, bacon, pineapple and lots of cheese, all baked on top of a loaf of French Bread.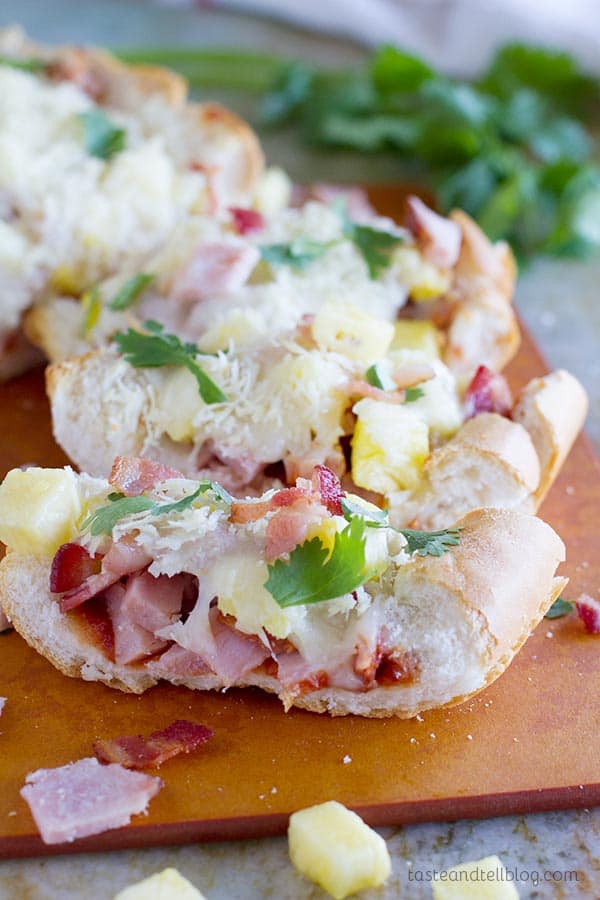 One thing is for sure – when I find a flavor combination that I love, I go for it. And go for it all the way.
Case in point – red velvet. I started making red velvet recipes here on Taste and Tell years ago, and loved it so much that I just kept going. And then even wrote the cookbook on the subject.
There is another flavor profile that is becoming pretty familiar around these parts, as well. Those flavors from our family favorite – the Hawaiian pizza.

When we order out, my husband always wants Hawaiian. And I never complain, because it's one of my favorites as well. And I love that those flavors can be converted to so much more than regular pizza – pasta, hot dogs, and even tacos.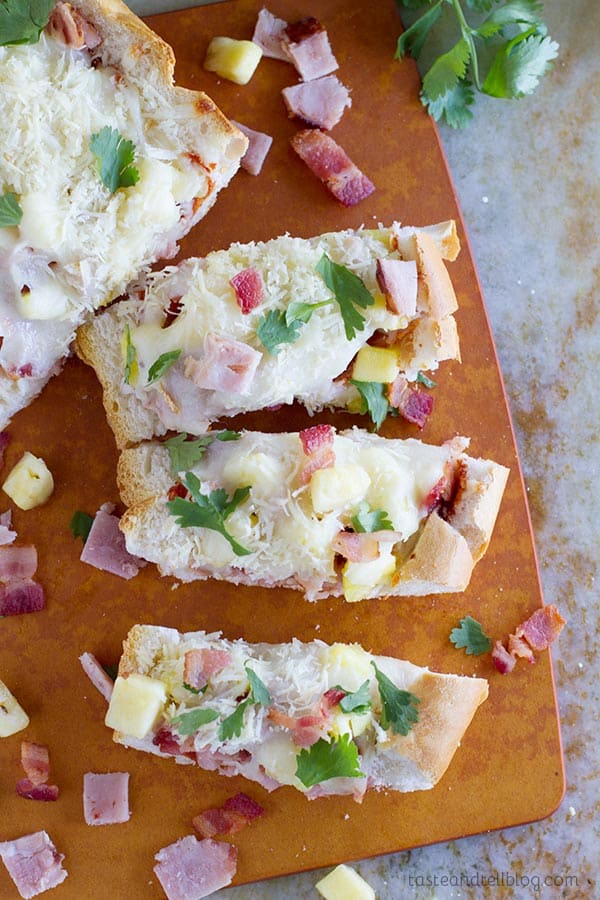 Today, I'm here to share another twist on the Hawaiian pizza. As much as I love traditional pizza, I adore a good French bread pizza. It's a great alternative when you haven't made pizza dough, but you are craving those same flavors. I love that French bread pizza comes together so quickly – this recipe should take you less than 30 minutes total.
For this Hawaiian French Bread Pizza, I buy the French bread that you get at the grocery store – one of those loaves that they usually have up by the checkout, tempting you with their freshly baked scent. I cut it in half lengthwise, and then pull out some of the soft center to make a "boat" for the filling. You don't have to do this, but I think it's the easiest way to load up the bread with fillings.
This is a flavor combination that we loved. It was a great way for me to use up some leftover ham, and this dinner was gone quickly.
Now I just need to figure out what recipe to turn Hawaiian next! 😉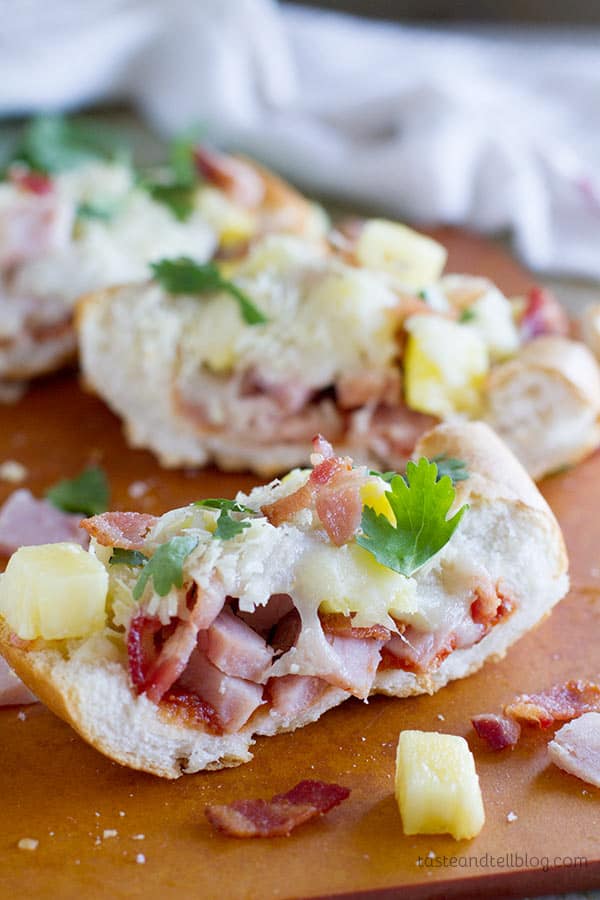 Like what you see here? Make sure you are following Taste and Tell for more great recipes and ideas!!

Facebook ** Pinterest ** Twitter ** Instagram ** Google+
or you can subscribe to my newsletter or Feedly or Bloglovin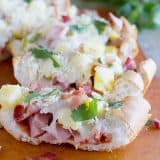 French Bread Hawaiian Pizza
---
Prep Time: 10 mins
Cook Time: 15 mins
Total Time: 25 mins
Yield: 6 servings 1x
Description
A great use of leftover ham, this French Bread Hawaiian Pizza has ham, bacon, pineapple and lots of cheese, all baked on top of a loaf of French Bread.
---
Scale
Ingredients
1/2 cup pizza sauce
1/4 cup bbq sauce
1 loaf (1 lb) French bread
8 oz (1/2 lb) diced ham
8 oz bacon, cooked and crumbled
6 oz (1 cup) pineapple tidbits
8 oz mozzarella cheese
1 oz parmesan cheese
fresh cilantro
---
Instructions
Preheat the oven to 400ºF. Line a large baking sheet with parchment paper or aluminum foil for easy clean up.
In a small bowl, combine the pizza sauce and bbq sauce. Set aside.
Cut the French bread in half lengthwise. With your hands, pull out some of the bread from the center of the bread to form a bowl. (You can discard the bread pieces, eat them while you prepare dinner, feed them to your kids to keep them busy, or save them to make fresh breadcrumbs.) Place the bread, cut side up, on the baking sheet. Bake in the oven until lightly toasted, 3-5 minutes.
Spread half of the pizza sauce mixture on the insides of each half of bread.
Layer the ham, bacon and pineapple evenly over the top of the bread. Top with the mozzarella, and then the parmesan.
Bake until the cheese is melted and the mixture is heated through, about 10 minutes. Top with fresh cilantro and cut into slices.
More Hawaiian Inspired Recipes: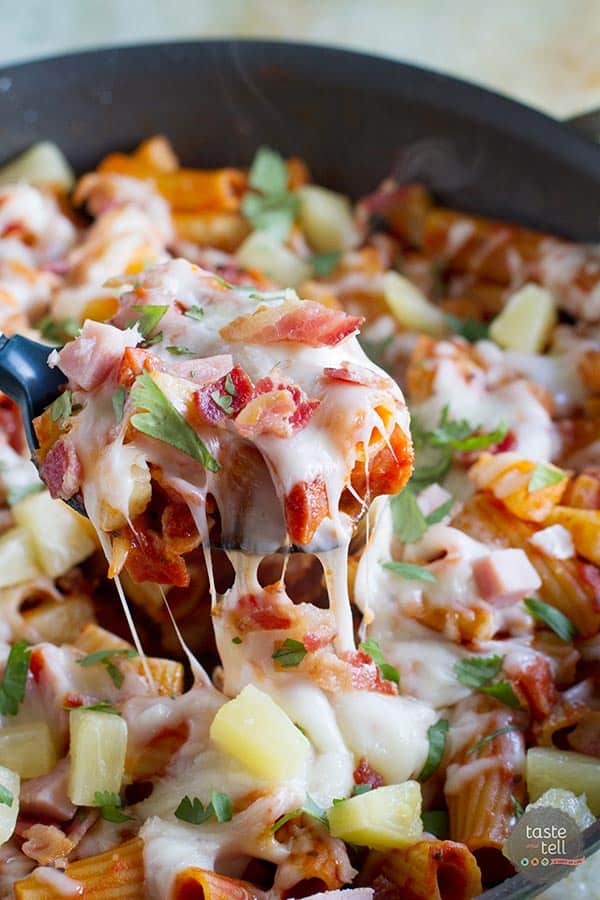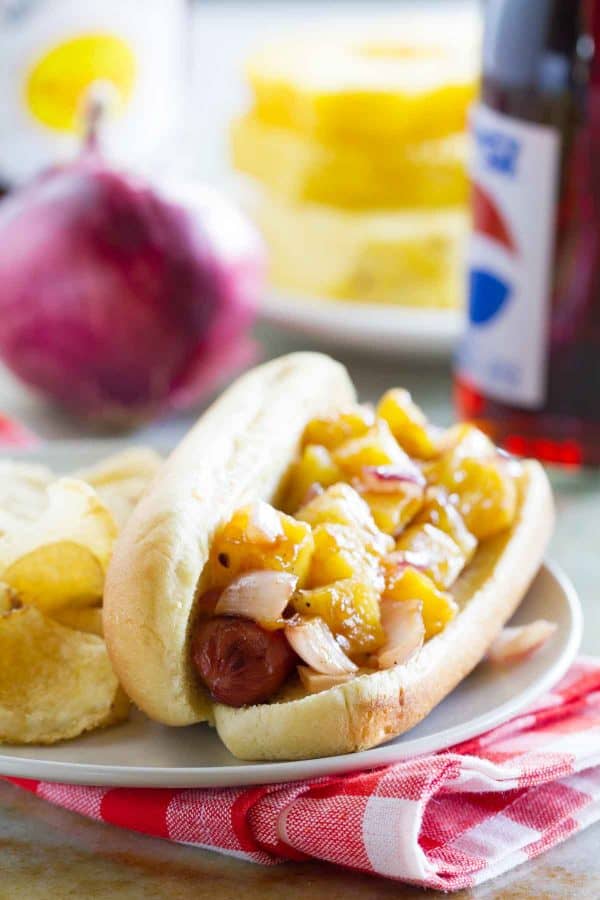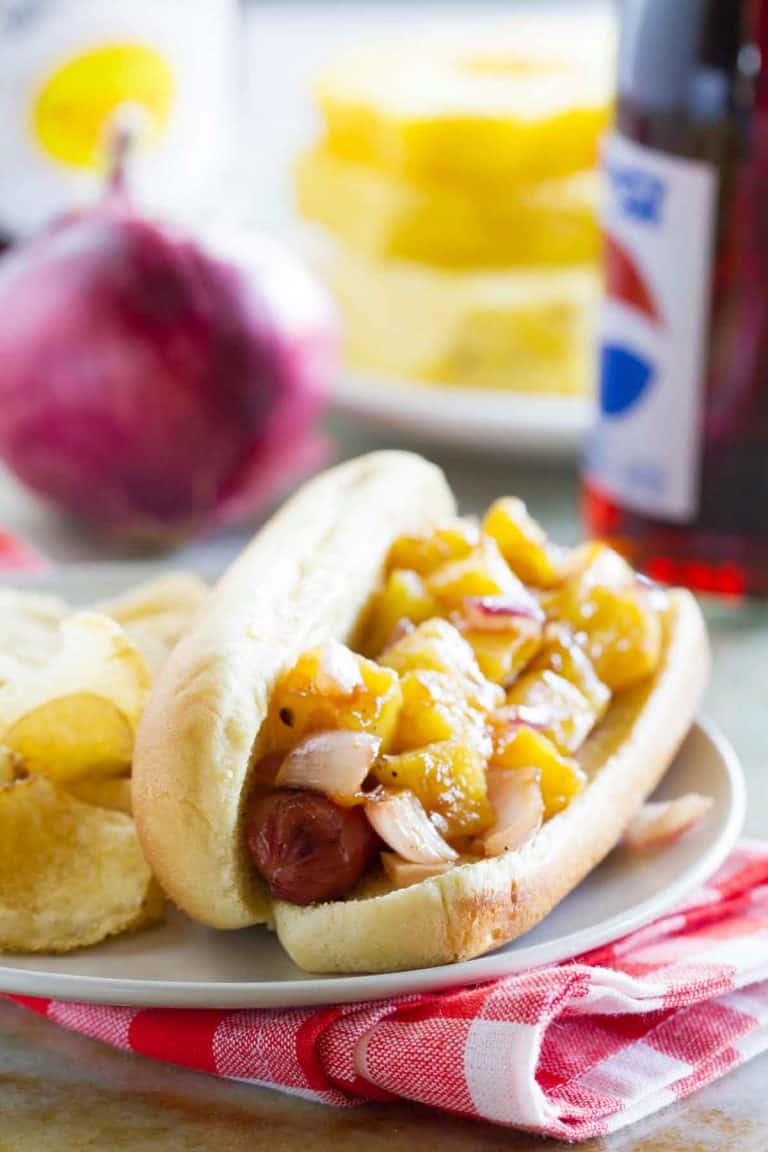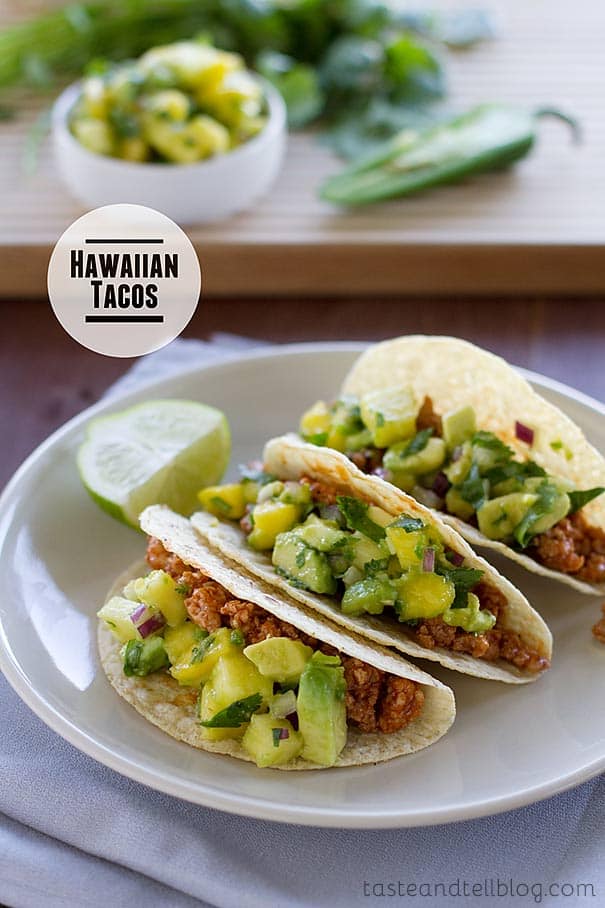 Around the Web:
Hawaiian Meatballs with Pineapple Coconut Sauce from Capturing Joy with Kristen Duke
Spicy Hawaiian Pizza Grilled Cheese from Bake Your Day
Overnight Hawaiian Breakfast Bake from Chef in Training