Bored of your normal beans and rice? This Enchilada Rice will make your tastebuds happy!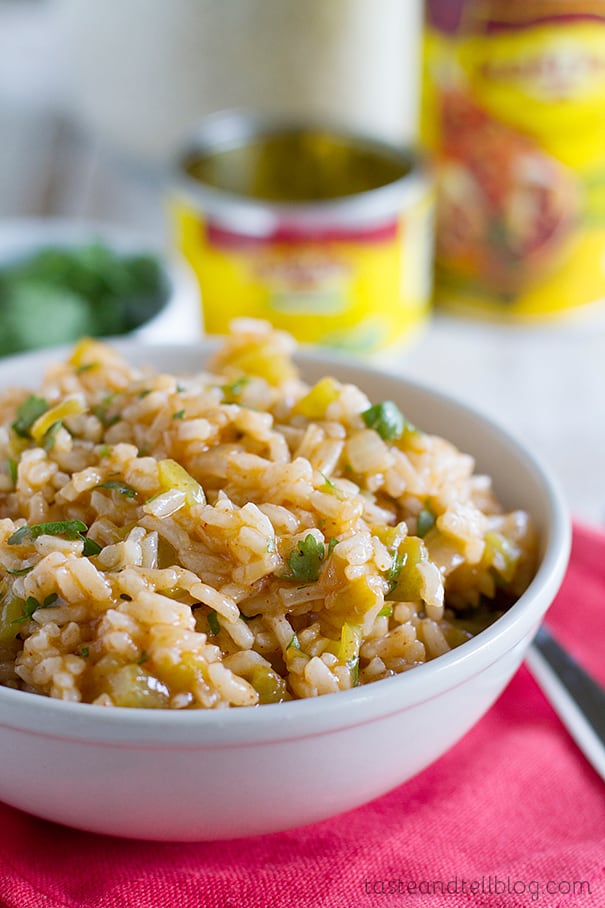 If you had to choose one type of food to eat for the rest of your life, do you know what you would choose?
I know, I know. It's a hard question. (And thankfully one that you never really have to answer.) But for me? I could easily eat Mexican, Tex-Mex, Fresh-Mex – no matter what you call it – every single day.
It's a no brainer. Tacos, burritos, sopes, enchiladas… Yum.
Which is why I'm super excited to share with you all that I have paired up with Old El Paso to bring you all kinds of Mexican-inspired recipes over the next year. It's a hard job, but someone's got to do it! 🙂

To start off our partnership, Old El Paso flew the whole team to Austin, Texas so we could jump right into the world of Mexican food. And what a trip it was!! (If you follow me on Instagram, you know just how much food I ate! I even extended my trip to experience the food even more!) I'll be posting in detail about everything we ate, everything we did, and everywhere I stayed over the next month on my travel page. But I wanted to share an overview here with you today!!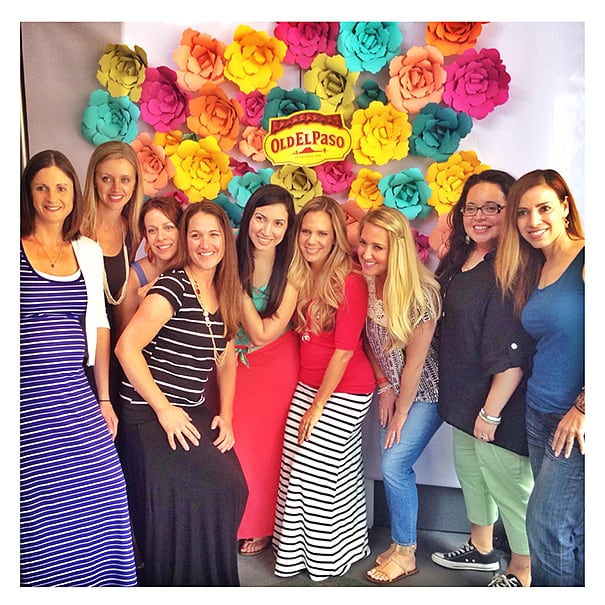 Maria, Ali, Sommer, Me, Melissa, Christy, Jenny, Vianney, Yvette
We started off the trip by learning more about the Old El Paso products. If you have been a long time reader here, you know that I'm already a fan of Old El Paso, and have approximately 53 cans of their green chiles in my pantry at all times. 🙂 But I didn't even know that Cooks Illustrated rated their tortillas as #1, and I didn't know that they are a top brand throughout the whole world. It makes me excited to hear that Mexican flavors are everywhere!!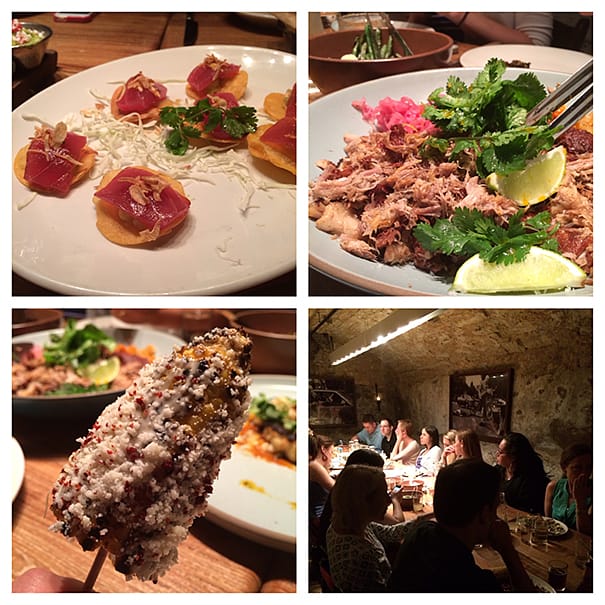 That night, we went to eat at La Condesa. I'll be sharing more later, but let me just say – the guacamole, the corn, the Brussels sprouts. I sure hope I get to go back again one day.
We started the next day off with a taco tour of Austin. Our tour guide, Mando Rayo, knew an incredible amount about the taco scene in Austin. He took us to 4 of his favorites (of the 500+ Mexican restaurants in Austin alone). The first stop was Veracruz All Natural, (I loved their tortillas the best), then headed to Joe's Bakery, (they flour their bacon before they cook it – mind blown!!). The third stop was Tacodeli, (I could eat their queso every day), and the last stop was at Al Pastor (the best al pastor tacos I have ever had).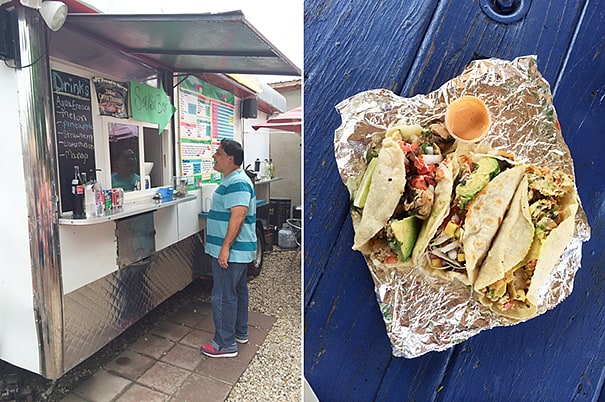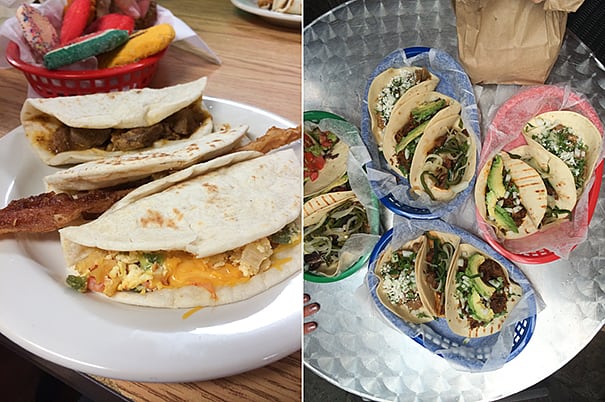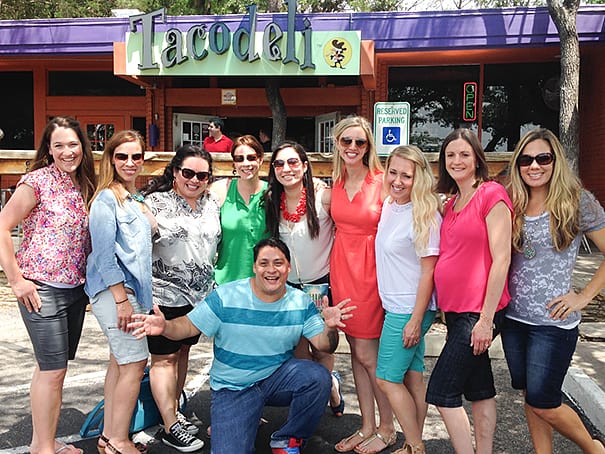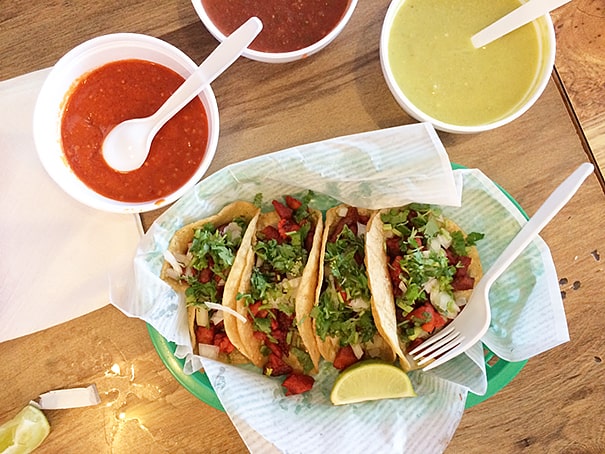 I don't think I've ever eaten that many tacos in one day, but let me tell you. I sure hope I get the chance to go back to Austin one day and try even more tacos there. Amazing!!
That afternoon, we hit up the local farmer's market to pick up fresh ingredients for a friendly cooking competition. I love that Old El Paso is all about adding that fresh element to your recipes to make them even better and something special!!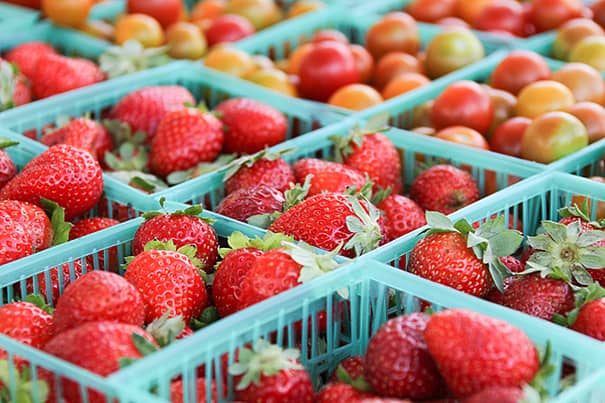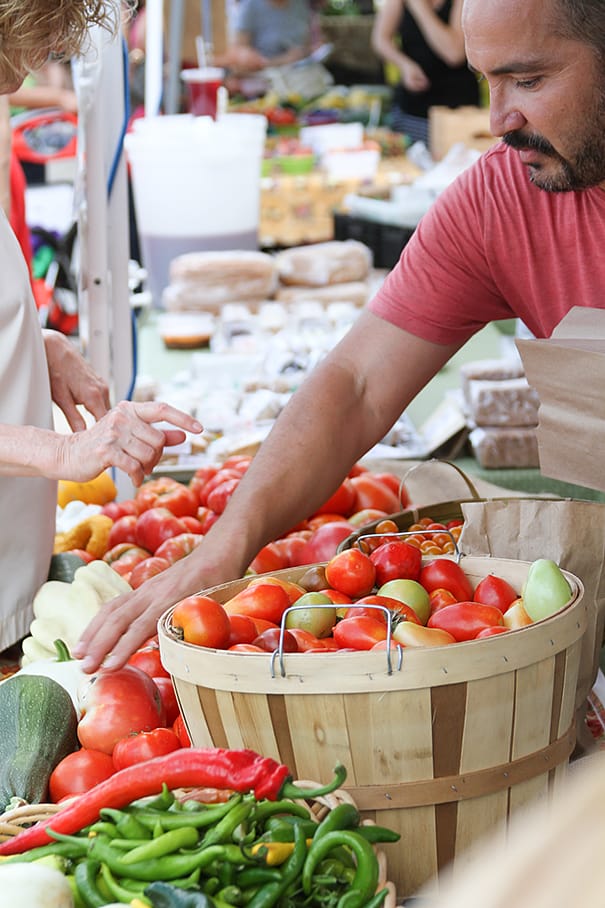 We headed to the Silver Whisk Cooking School where I was teamed up with Christy. She made some amazing shrimp tacos (that I hope she recreates on her blog!!) I made some roasted pepper quesadillas that I will be recreating – hopefully sooner than later!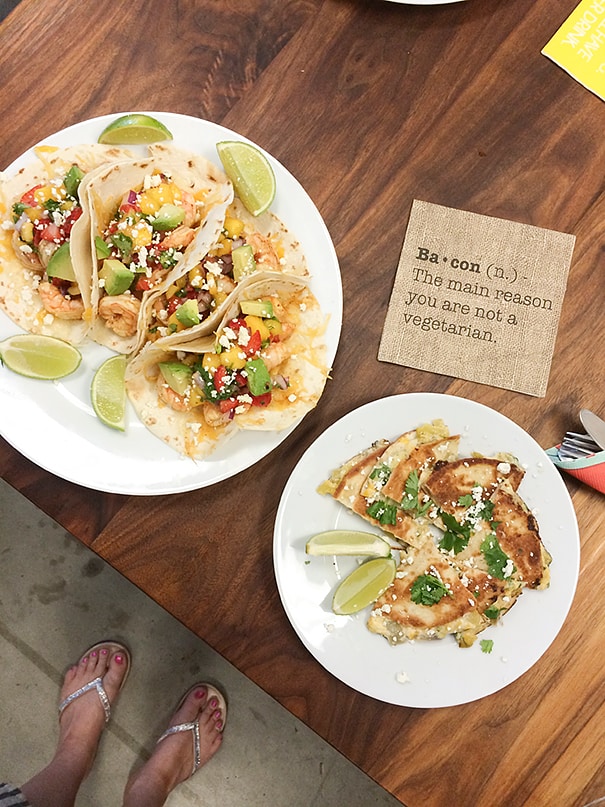 (Haha – that napkin just happen to be on the table when I took the picture – there is actually not any bacon in our dishes. 🙂 )
I experienced so much in Austin – it made me excited to come back and get busy in my own kitchen. And I'm super excited to share this recipe with you today.
I always have a hard time coming up with ideas for side dishes, but it's especially hard for me when it's Mexican night. You go out to a Mexican restaurant, and typically they give you a side of rice and beans. But have you ever noticed how those rice and beans are usually untouched? I'll be the first to admit that I usually don't like them. I'll devour my entree, but I could definitely do without the rice and beans.
So I decided to jazz up that rice, and turn it into something infused with enchilada flavors. And what I ended up with was a super easy side dish that was anything but boring!!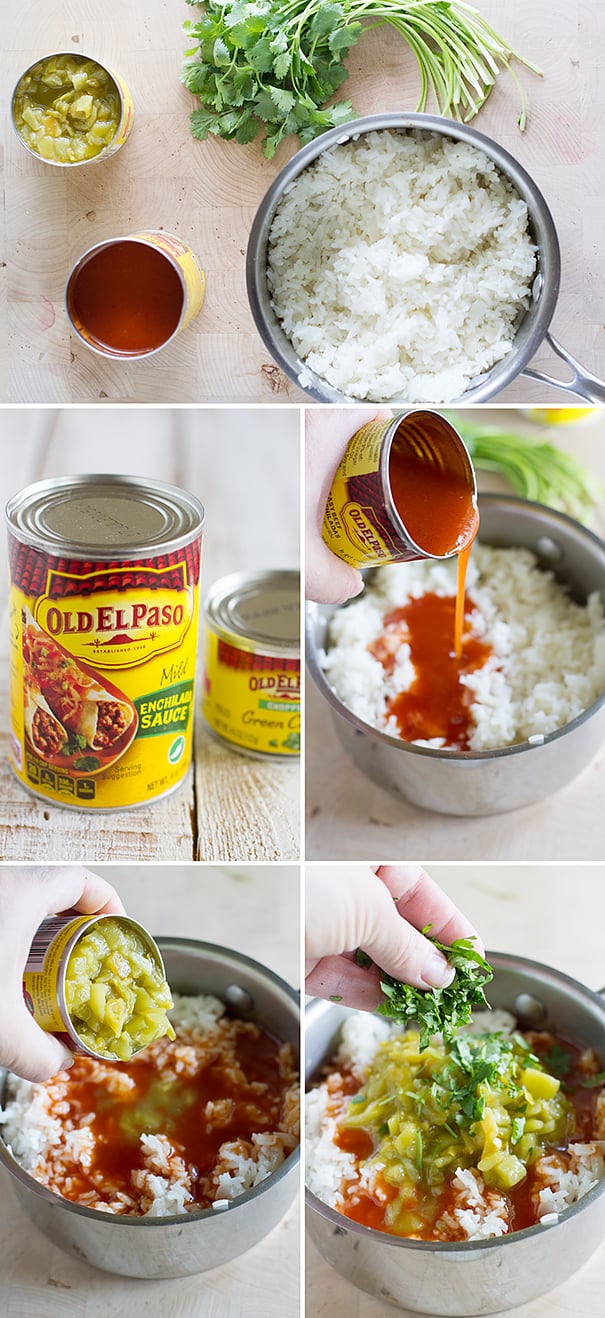 With this Enchilada Rice recipe, you will get anything but dry, flavorless rice. And it's almost as easy as pouring a can of Old El Paso Enchilada sauce into cooked rice. I also added in green chiles because, well, I'm obsessed, and some fresh cilantro is a must for me.
This is the perfect side dish for tacos, enchiladas, or any other dish you are having on Mexican night!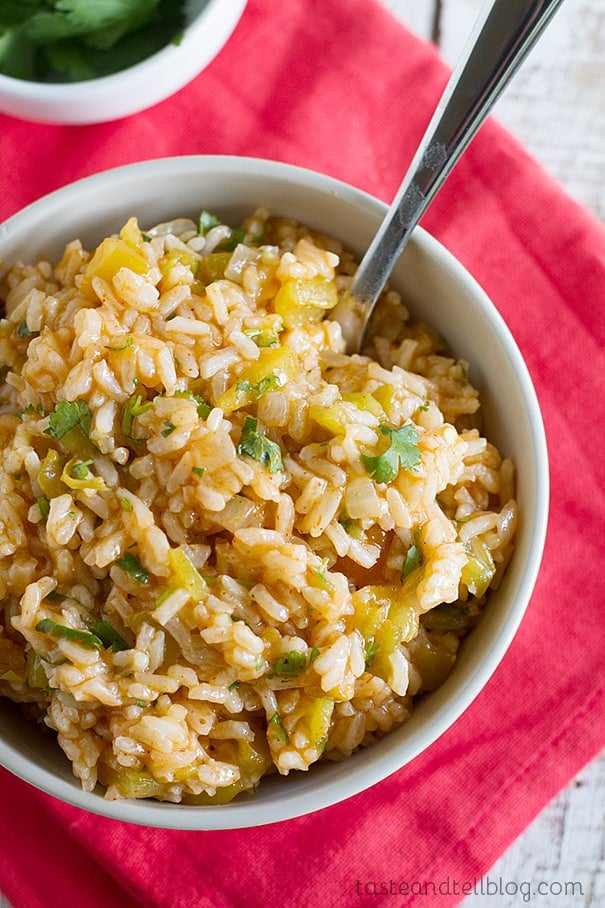 Like what you see here? Make sure you are following Taste and Tell for more great recipes and ideas!!

Facebook ** Pinterest ** Twitter ** Instagram ** Google+
or you can subscribe to my newsletter or Feedly or Bloglovin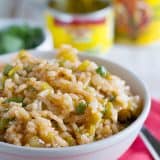 Enchilada Rice
---
Prep Time: 5 minutes
Cook Time: 20 minutes
Total Time: 30 minutes
Yield: 6 servings 1x
Description
Bored of your normal beans and rice? This Enchilada Rice will make your tastebuds happy!
---
Scale
Ingredients
1 tablespoon extra-virgin olive oil
1/2 cup chopped onion
2 cups water
1 cup uncooked long grain rice
1 can (10 oz) mild Old El Paso™ enchilada sauce
1 can (4.5 oz) Old El Paso™ Chopped Green Chiles
1/4 cup chopped cilantro
---
Instructions
Heat the olive oil in a medium saucepan over medium heat. Add the onion and saute until soft, about 5 minutes.
Pour the water into the pan. Bring to a boil. Add the rice, stir, then cover the pan and reduce the heat to a simmer. Let the rice cook for 15 to 18 minutes, until the rice is tender. Turn off the heat and allow it to sit for 5 minutes, then fluff with a fork.
Pour the enchilada sauce into the rice, followed by the green chiles and the cilantro. Stir to combine.
I am in a working relationship with Old El Paso, and this post has been sponsored. I'm so glad to be able to work with companies and organizations that I truly believe in. Thank you for supporting them, too.