You'll never want to have regular ranch dressing after trying this Avocado Ranch Salad Dressing!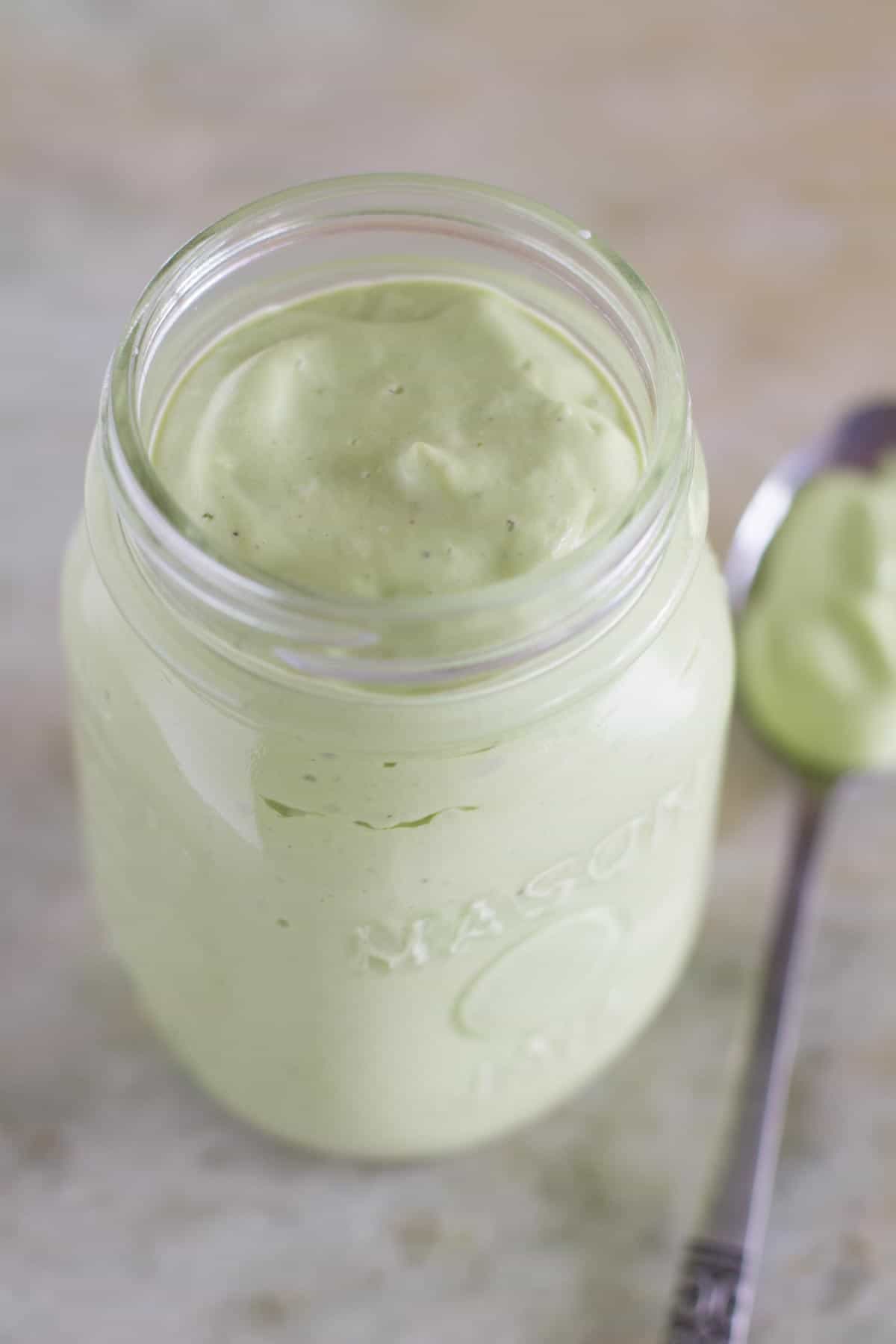 So yesterday I made a salad.
That – in and of itself – is nothing earth shattering. I love salads, and love to eat them often.
But as I took my first bite of that salad, (which I will be posting next week), I realized that this salad dressing needs a post all to itself. The original plan was to post it all together, but you guys. You need this salad dressing regardless of the salad you are serving it on top of.

I was actually inspired to make this dressing by one of you. A few weeks back, when I reposted the Club Burger Sliders with Avocado Ranch Dressing, I had a commenter mention that they would use the dressing recipe as a variation for her salads. A light bulb went off in my head.
Yeah, I know what you're thinking. Deborah – how did you not put 2 and 2 together on this one? Well, the "dressing" from that recipe was used to top a hamburger. There were leftovers, and I used it as a dip. I should have naturally thought about using it as a salad dressing, but it never even crossed my mind. Until someone else mentioned it.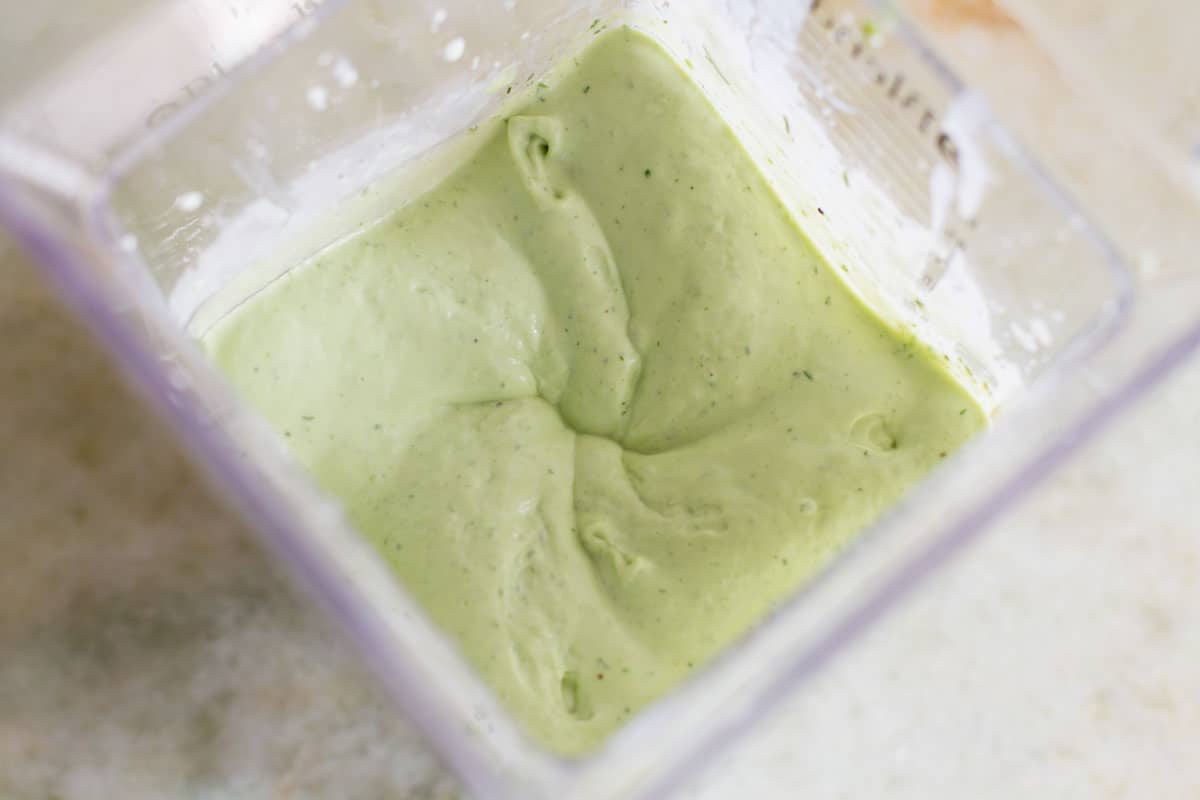 I changed up that recipe a bit, and thinned it out some to make it more pourable. It's still quite thick, so if you want a thinner dressing, just add in some extra buttermilk. I was going to add in a splash of hot sauce as well, but totally forgot, so if you try that out you can take the credit. 😉
I'm telling you, though. Don't blame me if you want to just eat this straight from the jar – forget about the salad. I'm sure this will become a staple dressing around here!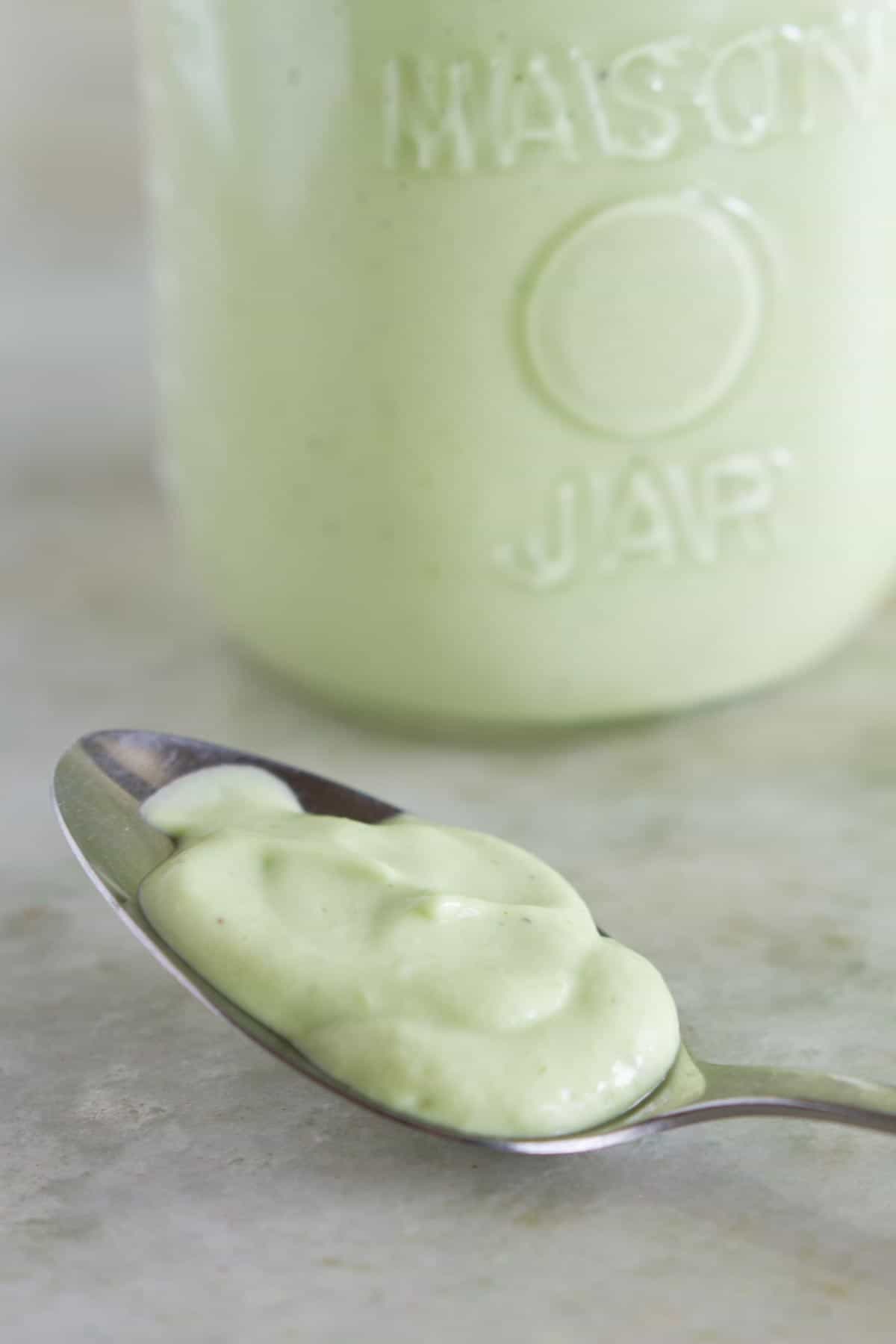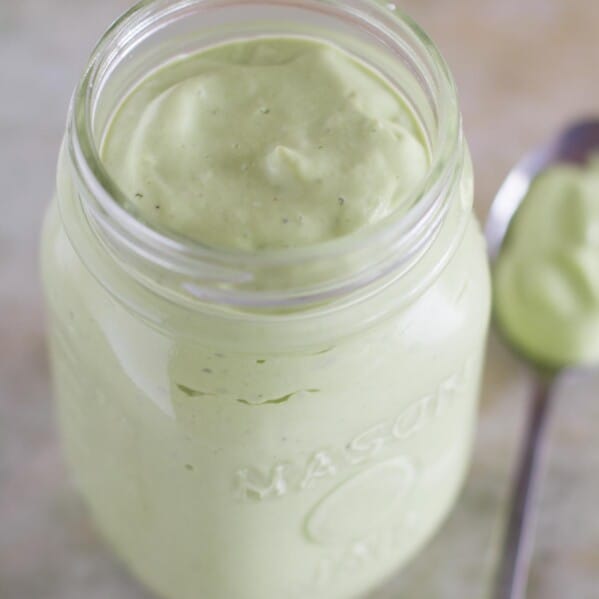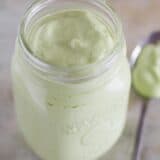 Avocado Ranch Salad Dressing
---
Author:
Prep Time: 15 minutes
Total Time: 15 minutes
Yield: 2 cups 1x
Category: Dressing
Method: Blend
Cuisine: American
Description
You'll never want to have regular ranch dressing after trying this Avocado Ranch Salad Dressing!
---
Scale
Ingredients
1 medium avocado
3/4 cup buttermilk
1/2 cup sour cream
1/4 cup fresh dill
1/4 cup fresh parsley
1/8 cup fresh chives
1 tablespoon olive oil
1 tablespoon lemon juice
2 teaspoons seasoned rice vinegar
2 cloves garlic, minced
1 teaspoon salt
1/2 teaspoon pepper
---
Instructions
Combine all of the ingredients in a blender or food processor and process until smooth. For a thinner dressing, add more buttermilk until you reach the desired consistency. Store in the refrigerator.