Clark's Island Donuts – A Utah Food Truck that serves Malasadas: a Portuguese donut that is very popular in Hawaii.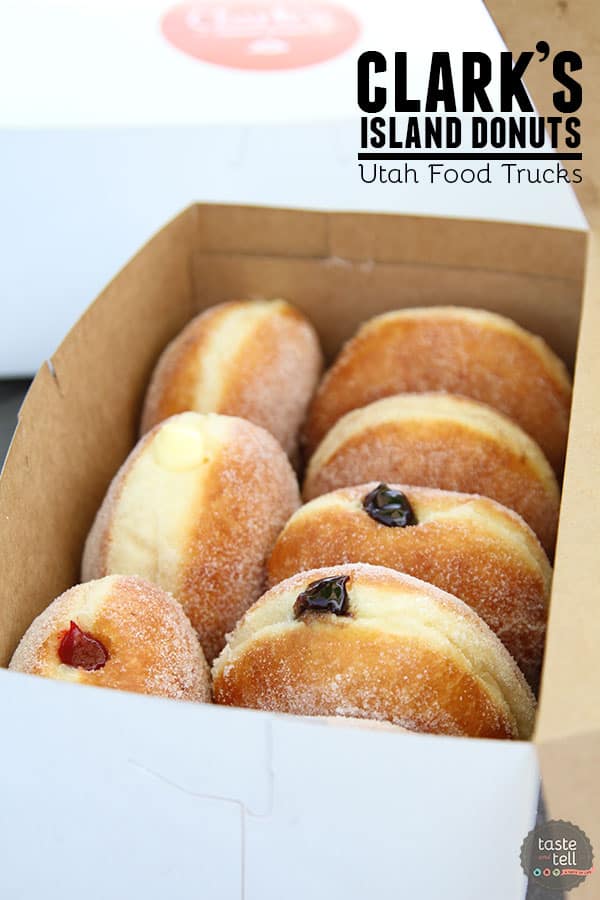 I'm going to show you a little bit of heaven today. 🙂 You all know that I am a donut fanatic, so when you combine donuts with a food truck, that equals pure heaven.
But it's not just donuts I'm talking about today – I'm talking about malasadas.

What are malasadas, you ask? Malasadas are a Portuguese donut. They are not your typical donut with a hole in the center, but they are a rich dough fried whole and then coated in sugar. They are very popular in Hawaii.
But you don't have to travel to Hawaii for malasadas, anymore. That is, if you are in Utah. Now serving up fresh malasadas out of a food truck in Utah is Clark's Island Donuts.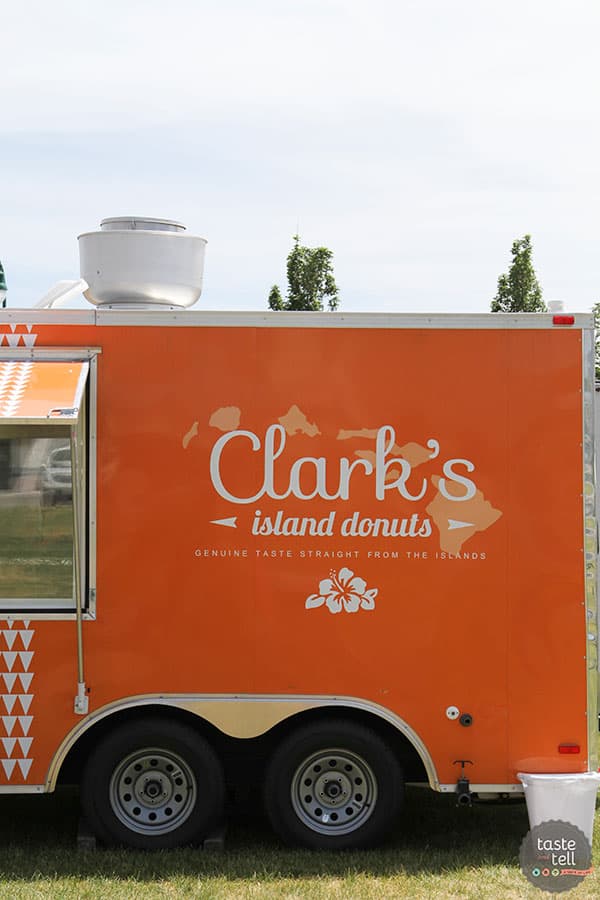 My husband actually heard about this truck from a co-worker, and I've had them on my list for a few months now. They have been open less than a year, and spent the majority of that time down in Provo near BYU. They are not the same as most food trucks in Utah that move locations each day, but they stay put in the same spot for an extended amount of time. I had planned on visiting them down in Provo, but since it would have been a bit of a trek, it just never happened.
And then they moved a little bit closer to me – setting up next to Sodalicious in Orem on Center Street. I had no more excuses!!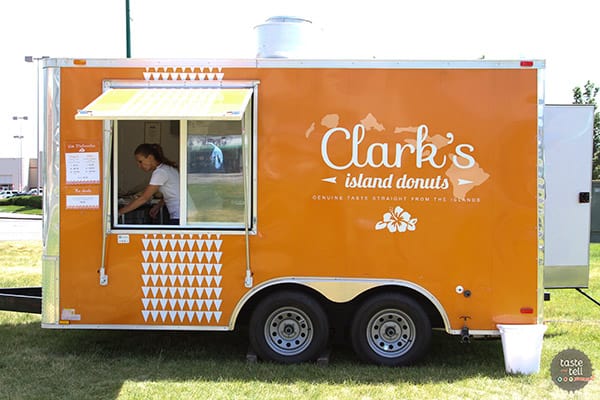 I headed over with the kids (since they love donuts just about as much as I do!). Their orange truck is easy to find, and we didn't have to deal with lines at all since we went at an off time. My husband wanted me to bring donuts home, and so we decided to just order everything on the menu. 😉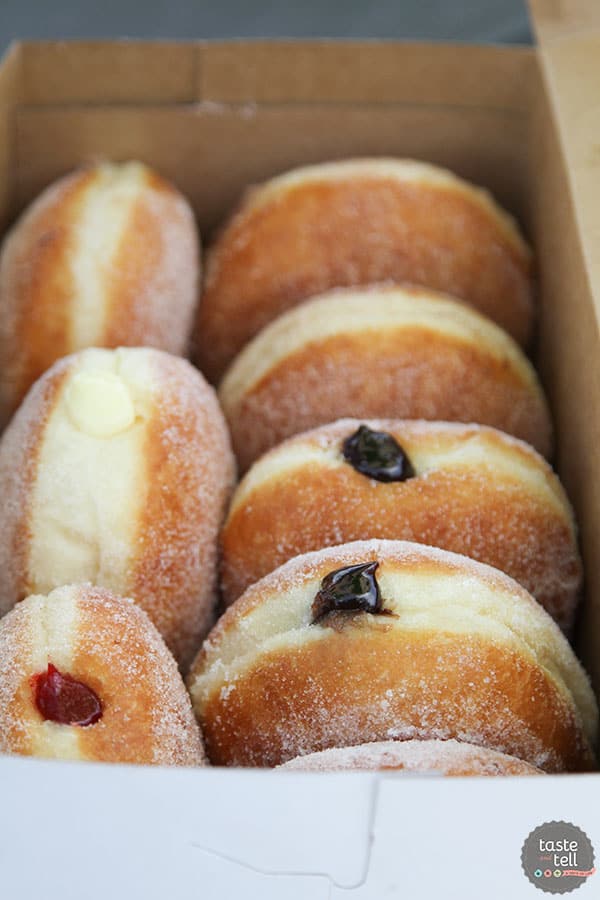 Now tell me – is there a more glorious sight???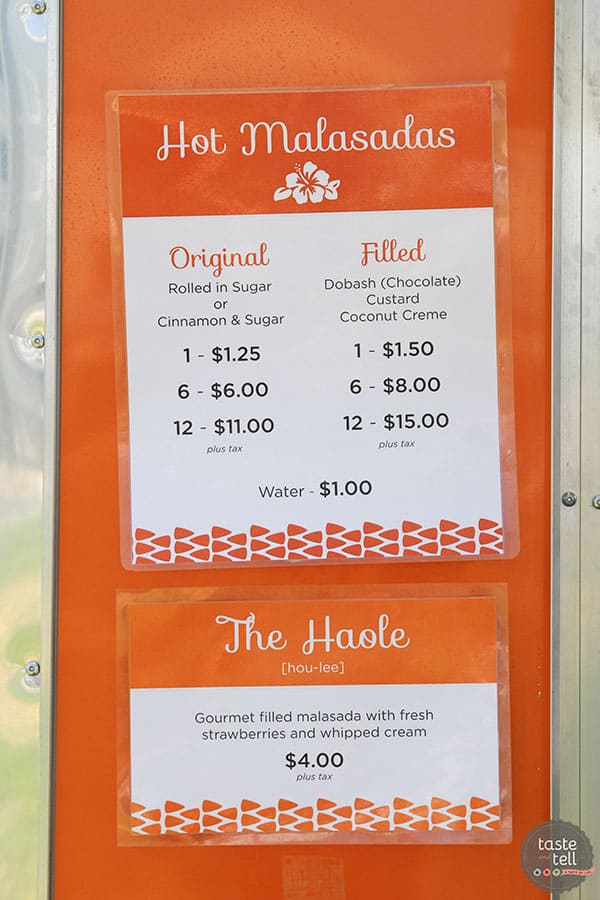 Clark's Island Donuts keeps the menu pretty simple. You can get a plain donut with sugar or cinnamon sugar, or you can get a filled donut. The only other option on the menu is the Haole – a donut topped with fresh cream and strawberries.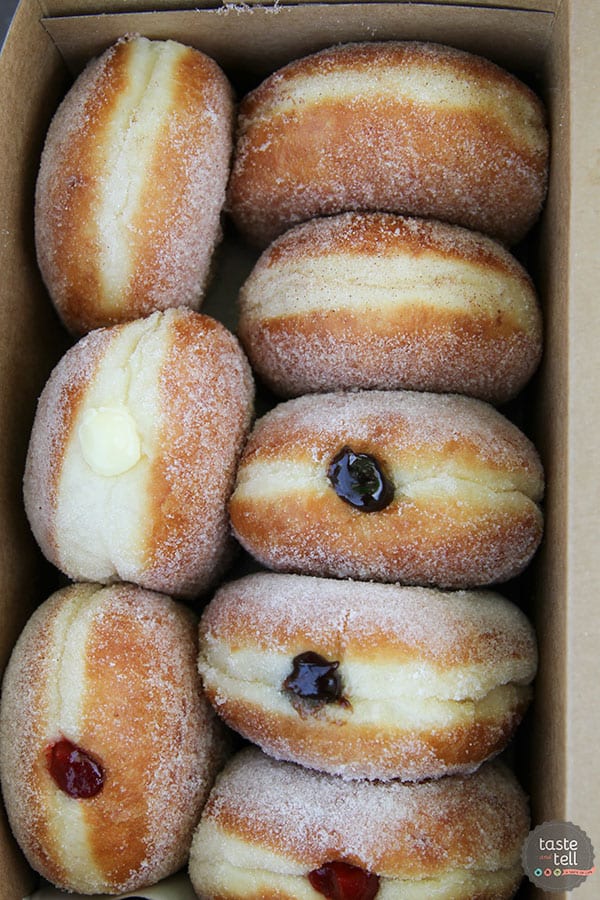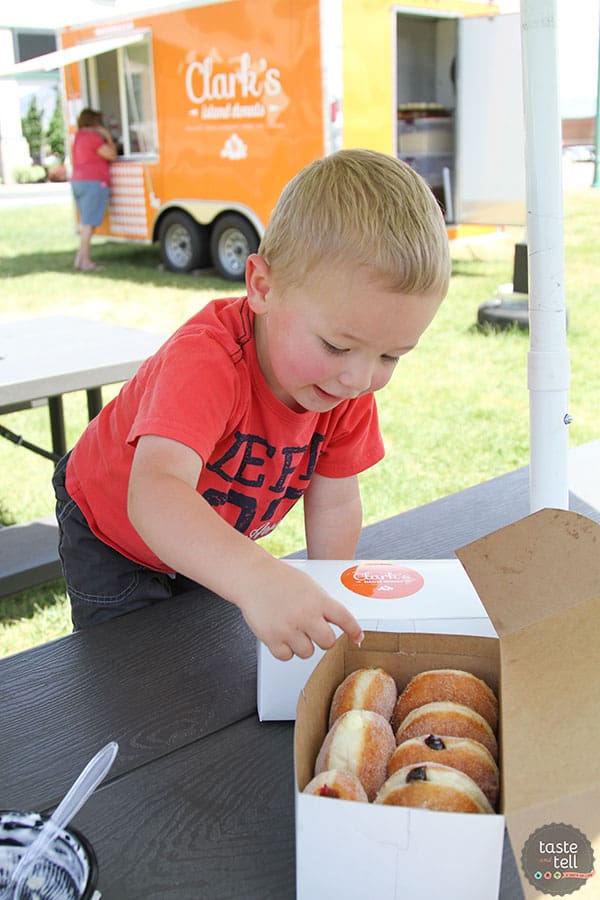 When the donuts came out, Camden kept trying to steal the filling!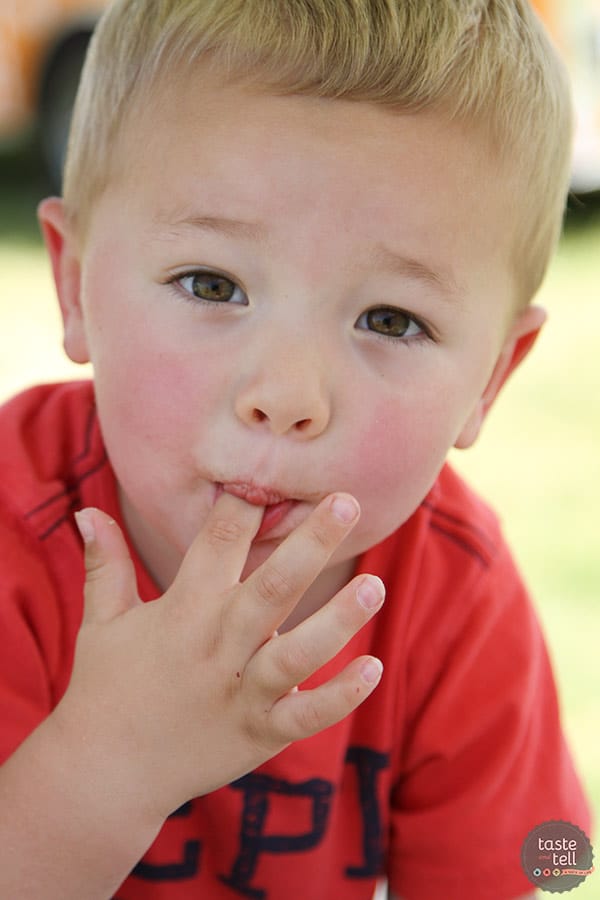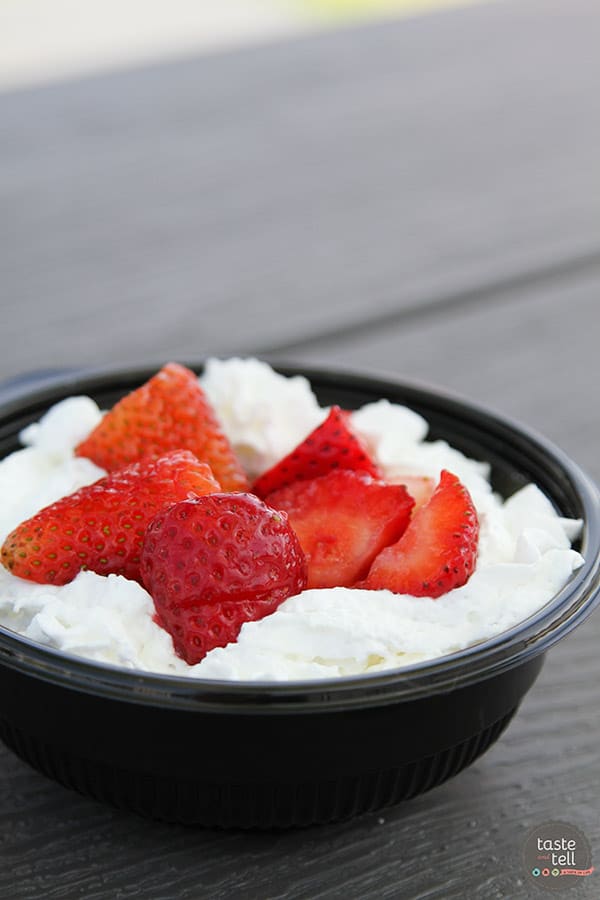 I knew we needed to eat the Haole while we were there – and let's just say that between the 4 of us, that thing was gone in two minutes flat. It was heavenly. We go the custard filled malasada, which I would highly suggest.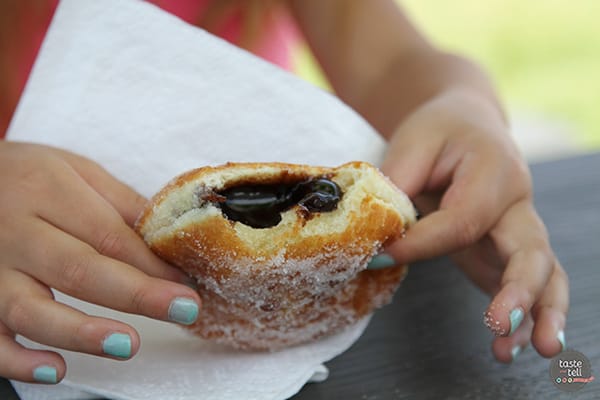 We decided to share one more, and of course, the kids went for the dobash filling – a chocolate filling. This ended up being the favorite of the boys – they are both chocolate fanatics!! They only have 3 filling choices plus a special. That day, the special was guava, so we got some of the special along with the custard filled and the coconut creme filled.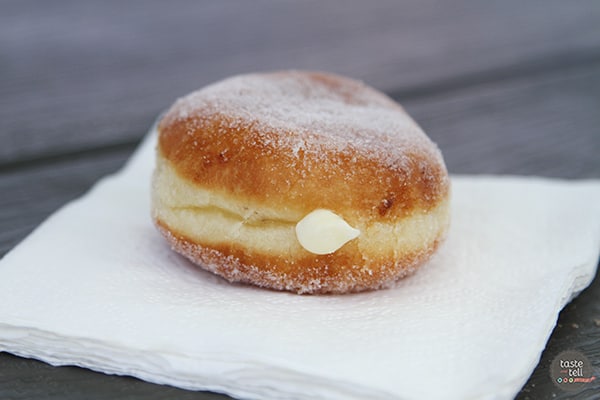 Coconut Creme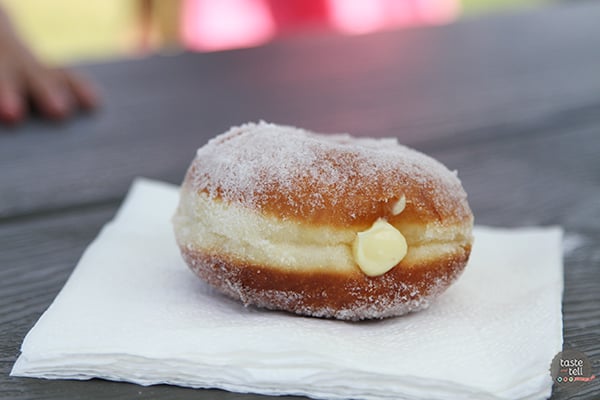 Custard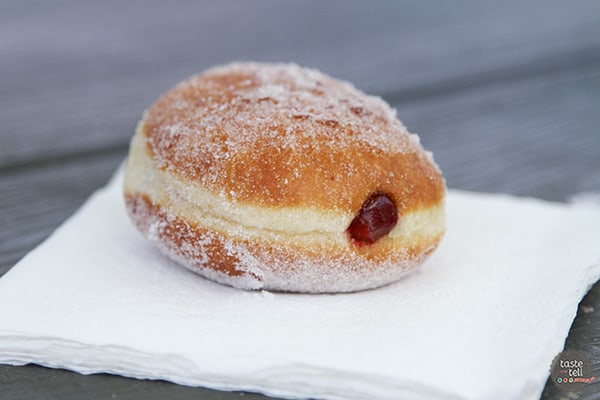 Guava


We also ordered a plain donut with cinnamon sugar and one with just sugar. My husband and I both fell in love with the coconut creme, although all of them were so good. They are best when they are hot, and are still good for the day, but I would suggest eating up the day that you buy them, as they lose some of their magic overnight. But trust me – you won't have a hard time eating them asap. 🙂
You can follow Clark's Island Donuts on Instagram and Facebook to keep track of their hours and to make sure they will be serving donuts in their regular location. (They do sometimes move for catering or events.) This is one Utah food truck that you don't want to miss!
Follow my travel board and never miss any eats or adventures while I'm out and about!
Follow Taste and Tell's board Taste and Tell – Travel on Pinterest.