Perfect for a special breakfast or after school treat, these easy Chocolate Hazelnut Stuffed Donut Holes have a surprise filling in the center.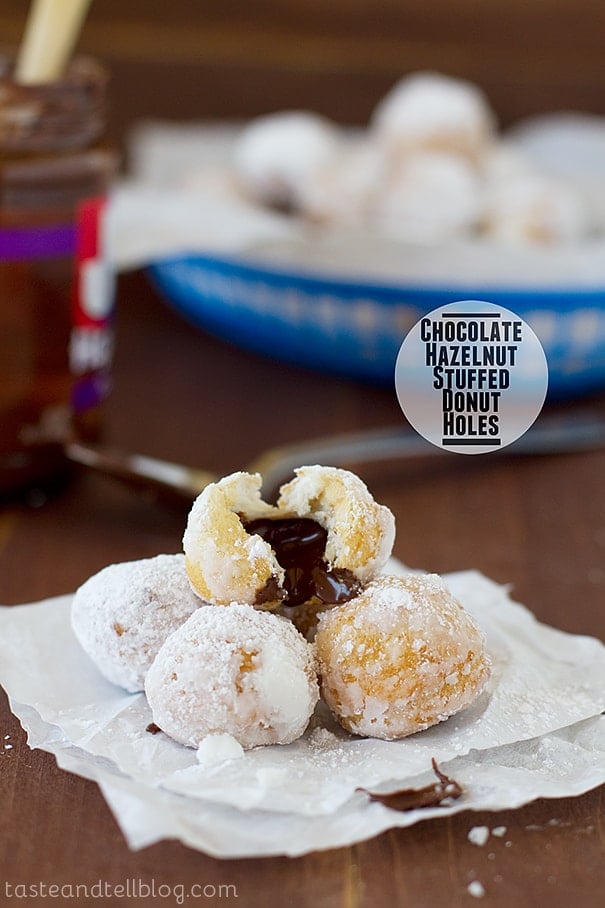 Yep – we're still talking back to school!! Abbi still has a few weeks of summer left before starting, (lucky preschoolers!) but I know that most of you have already started back or will be in the next couple days. So I'm back with a great after-school or breakfast idea for your little ones!
And because I love to party so much, :), my friends and I from Monday's party are at it again. Yep, twice in one week! And yep, we are all using our favorite Pillsbury product again, too!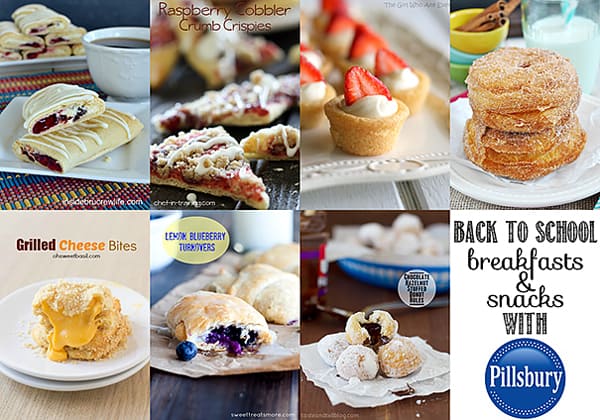 Today, we are all sharing great ideas for back to school breakfasts and after school snacks. And happy day – mine can go either way!
If there is one thing my kids go crazy for, it's donuts. Every single time we go grocery shopping, they beg and beg to go by the bakery section to pick out a donut. I usually try to resist, but sometimes, I'm right alongside them.
So when I was thinking about what I would make for my kids as a special after school treat, of course donuts came to mind. But I wanted them to be easy, and they don't get a whole lot easier than this!
Starting with Pillsbury refrigerated biscuit dough, all you have to do is punch out the circles, fry them, roll them in some powdered sugar, and then stuff them full of chocolate hazelnut spread. And stuffing them is actually a lot easier than it sounds. I tried stuffing them before I fried the donuts, but I just couldn't figure out a way to consistently keep the filling inside the donut. And really, stuffing them after they were fried was so much easier and less time consuming.
You should have seen my son's eyes when he saw these. Donuts and chocolate – his two favorite things ever!! And I learned an important lesson. When there are chocolate filled donuts on the counter, never leave a chair next to that said counter and leave the room if your son knows they are there. You may very well come back to half of the donuts gone. Not that I know this from experience or anything… 😉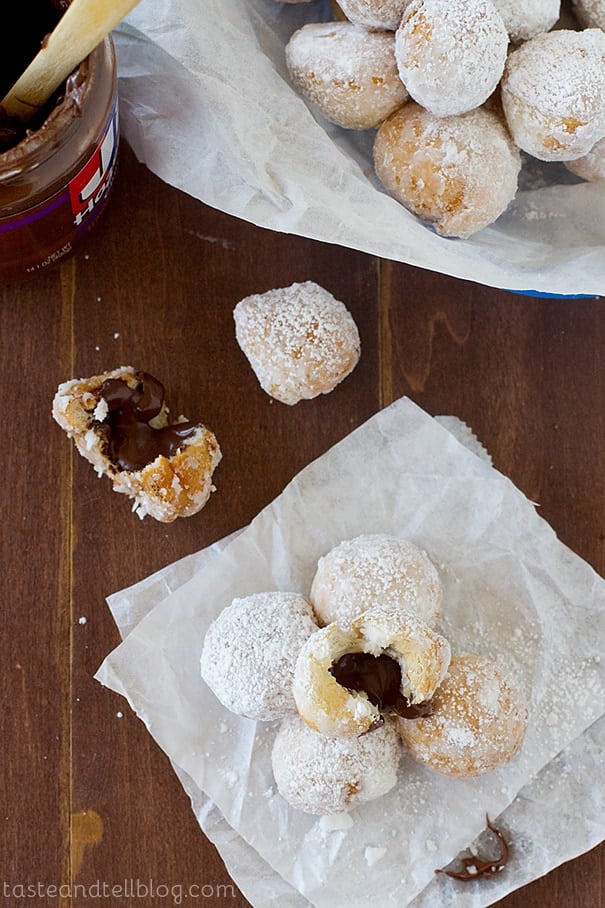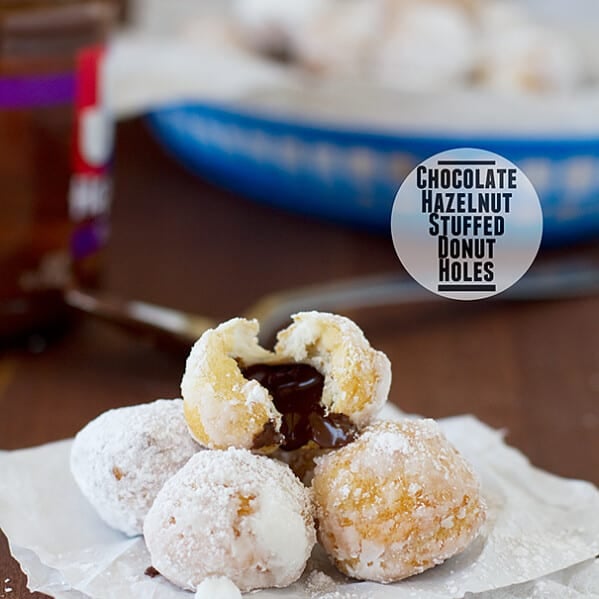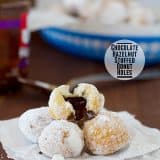 Chocolate Hazelnut Stuffed Donut Holes
---
Prep Time: 15 minutes
Cook Time: 15 minutes
Total Time: 30 minutes
Yield: 20 donut holes 1x
Description
Perfect for a special breakfast or after school treat, these easy Chocolate Hazelnut Stuffed Donut Holes have a surprise filling in the center.
---
Scale
Ingredients
oil, for frying
1 can (7.5 oz) Pillsbury Buttermilk Biscuits
1/2 cup chocolate hazelnut spread (such as Nutella or Jif Chocolate Hazelnut Spread)
powdered sugar
---
Instructions
Fill a heavy bottomed pot or Dutch oven with at least 2 inches of oil. Heat over medium heat to 350F. Place some powdered sugar in a medium bowl.
Open the biscuits and slightly roll out each biscuit. Use a 1″ round cookie cutter to cut 2 rounds from each biscuit. Working in batches, fry each round in the oil until golden, then flip over and cook the other side. Remove with a slotted spoon and immediately drop into the bowl of powdered sugar. Shake until the donut is coated, then transfer to a waxed paper lined surface.
Place the chocolate hazelnut spread in a piping bag fitted with a long plain tip. Use a sharp knife to start a hole in each donut, then insert the tip and fill with the spread. Sift additional powdered sugar over the top, if needed.
Make sure you check out these other fabulous ideas from my friends that are partying once again with me. I want them all!!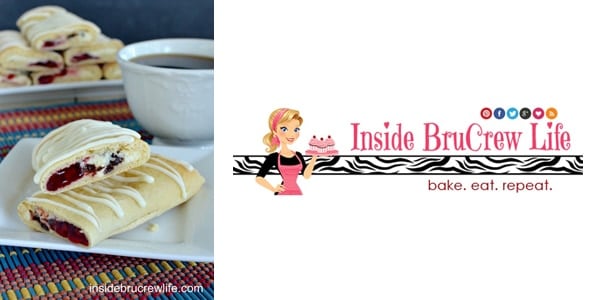 Raspberry Chocolate Chip Cheesecake Rolls by Inside BruCrew Life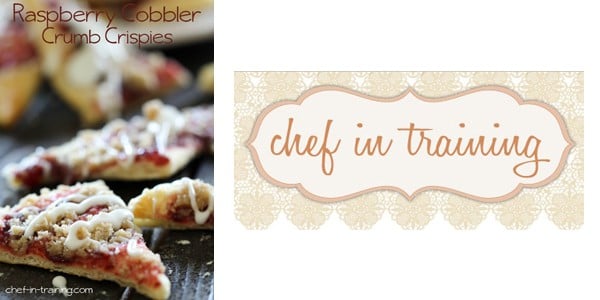 Raspberry Cobbler Crumb Crispies by Chef in Training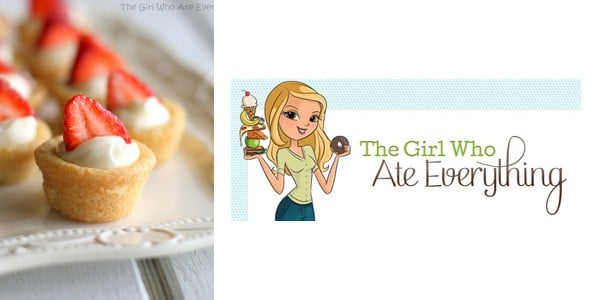 Mini Berry Tarts by The Girl Who Ate Everything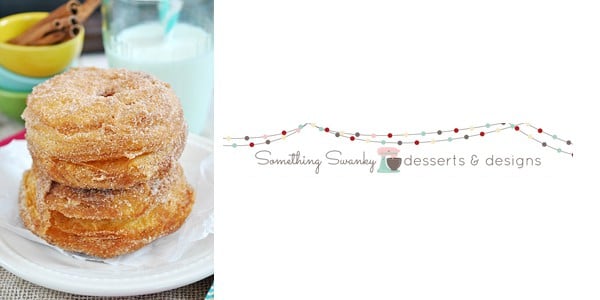 Cinnamon Sugar Fritters by Something Swanky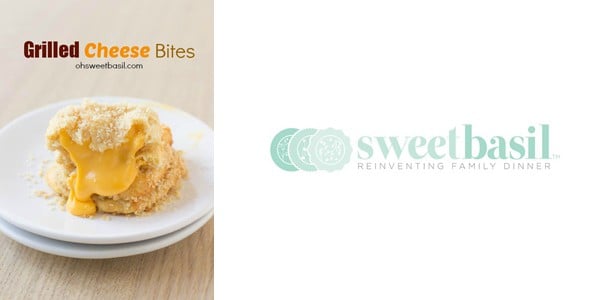 Grilled Cheese Bites by Sweet Basil
Lemon Blueberry Turnovers by Sweet Treats and More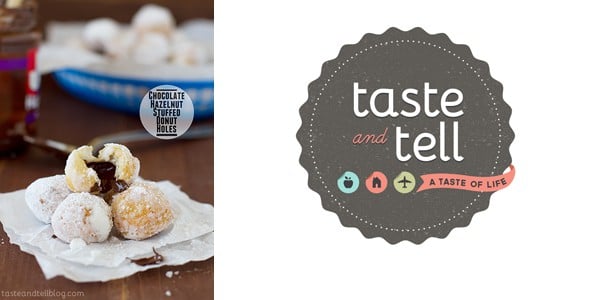 Chocolate Hazelnut Stuffed Donut Holes by Taste and Tell