Blue Star Donuts – Portland, OR. Amazing donuts, but don't skip the Lemon Poppy Old Fashioned Buttermilk – it steals the show!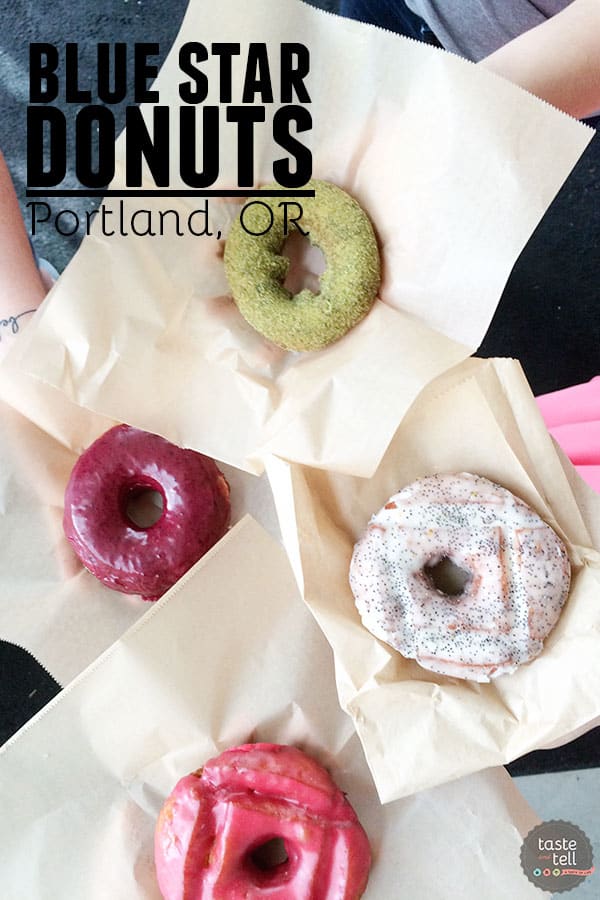 Donuts. Doughnuts. Amazing, fried dough.
You all know by now that donuts are kind of my thing. I've eaten them in San Diego, in Seattle, in Austin, in Utah, again in Seattle, New York City, more Utah, and even in the middle of the ocean.
So yeah – I think I know my way around a donut.
After hearing about Blue Star Donuts from Lauren, I knew I needed to make a stop there. And stop I did.

Shortly after arriving in Portland, a small group of us went to find some lunch. After lunch and a stop at an ice cream shop across the street, we ran into another group of friends that was heading over to Blue Star. I knew I had to make it over there, so I decided to follow along, not really intending on eating donuts because I had just eaten lunch and ice cream.
Well, we all know how this ends. Of course I ended up ordering a donut. Since it was later in the afternoon, there weren't a ton of choices left, which actually was probably a good thing as it made it just a little bit easier to decide what flavor to try. The old fashioned buttermilk donuts were calling my name, so I decided to go with the raspberry old fashioned. After my first bite, I knew that the old fashioned was the right decision. I thought it was the best old fashioned donut I had ever had, until I tried Shawn's Lemon Poppy Old Fashioned. Hands down the best old fashioned donut I have ever had. Ever.
The next morning, a different group of people invited me to go along for early morning donuts. We got there before they opened, and there was a short line already formed, but once they opened, the line went pretty quickly. I went with a simple glazed the second time around. And don't get me wrong – it was a great donut – but the old fashioned buttermilk donuts at Blue Star is where it's at.
I love that Blue Star Donuts has a nice variety of uniquely flavored donuts, as well as some great staples. I loved that you can watch the donuts being made right behind the counter. I would suggest going earlier in the day for a better selection, but don't be surprised if there is a line. But it's worth it. Totally worth it.
Blue Star Donuts
www.bluestardonuts.com
1237 SW Washington
Portland, Oregon 97205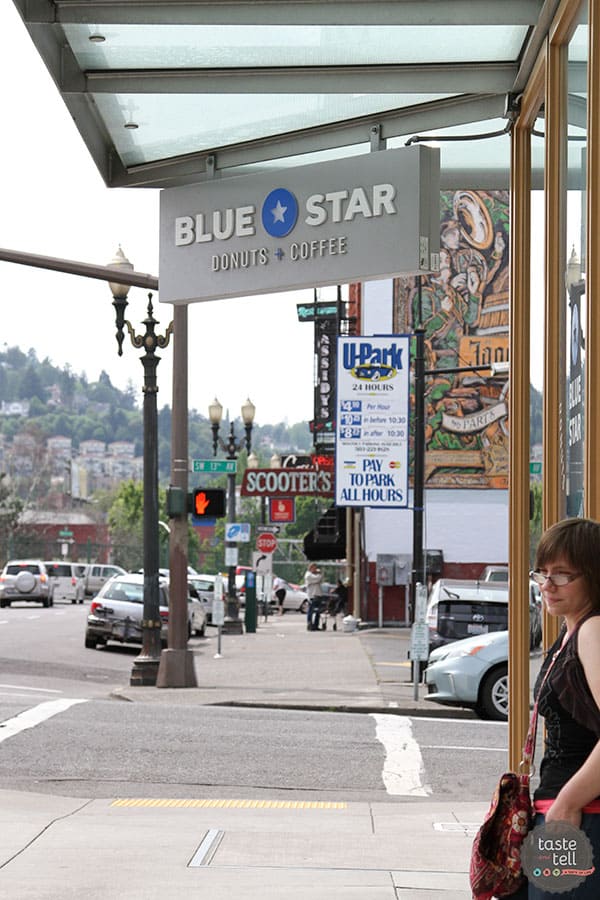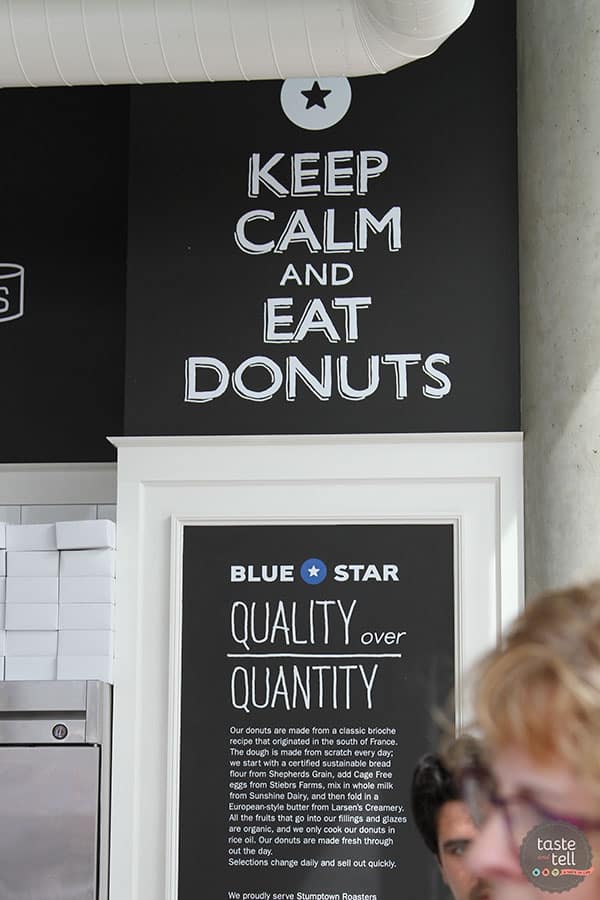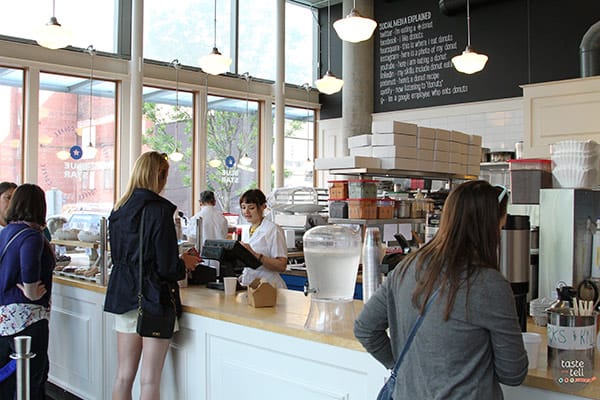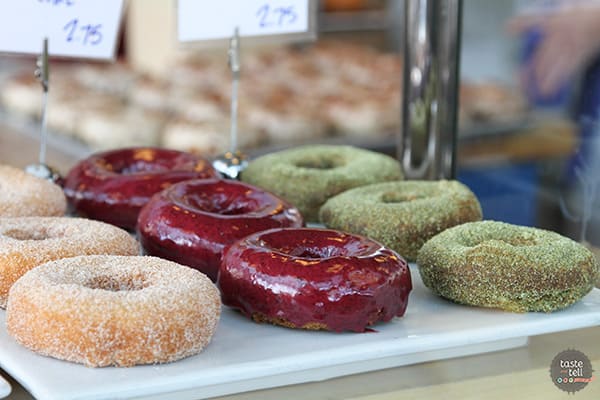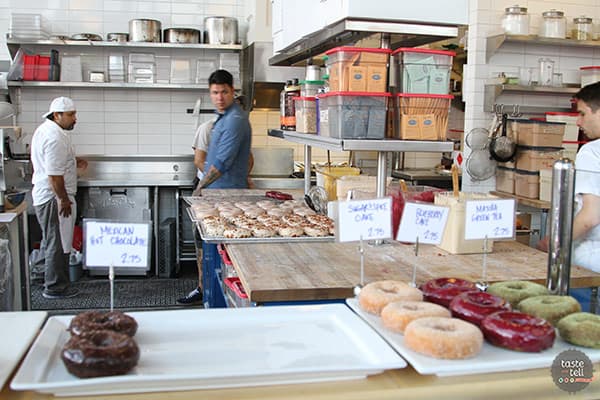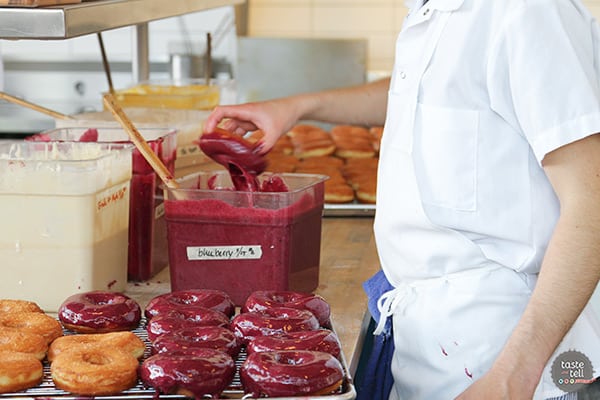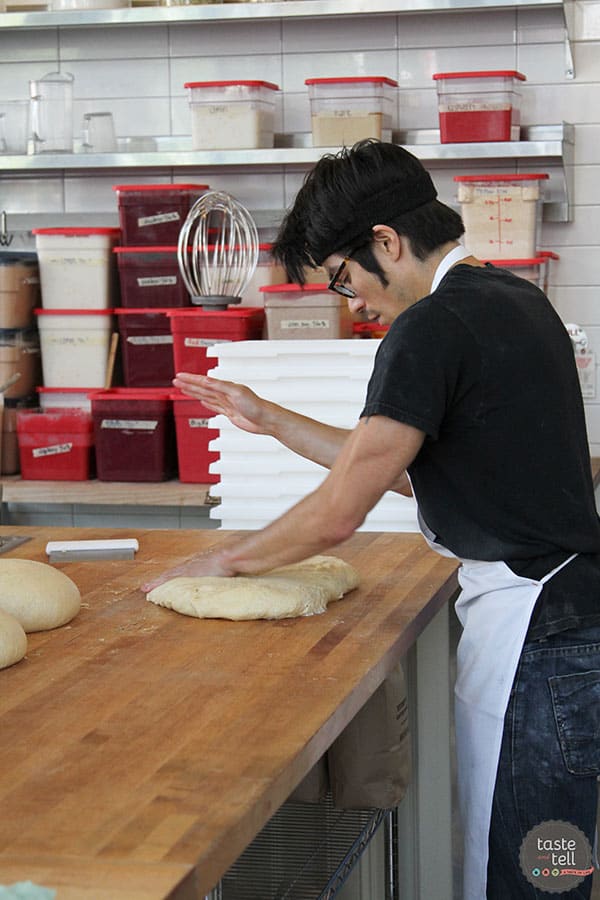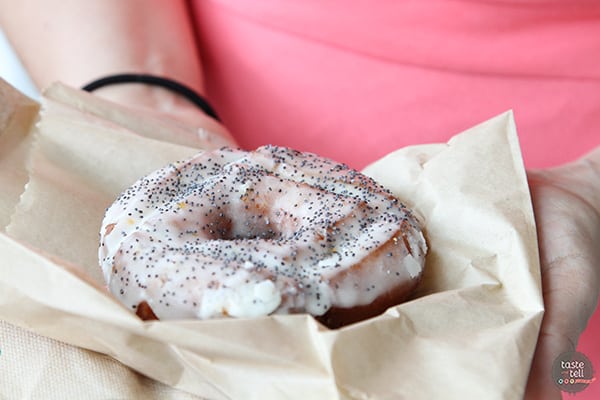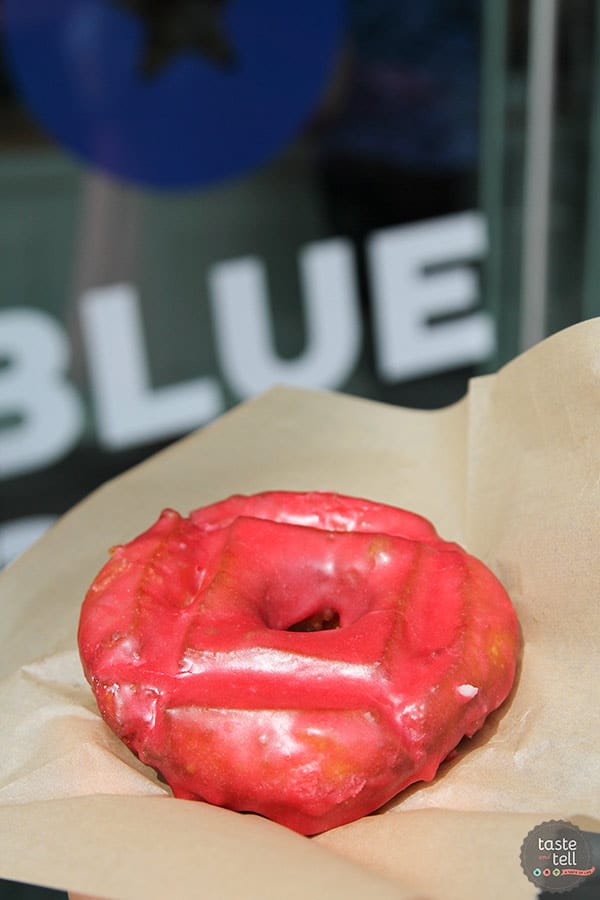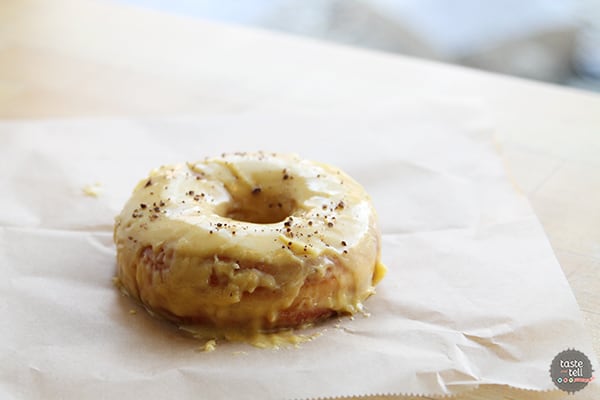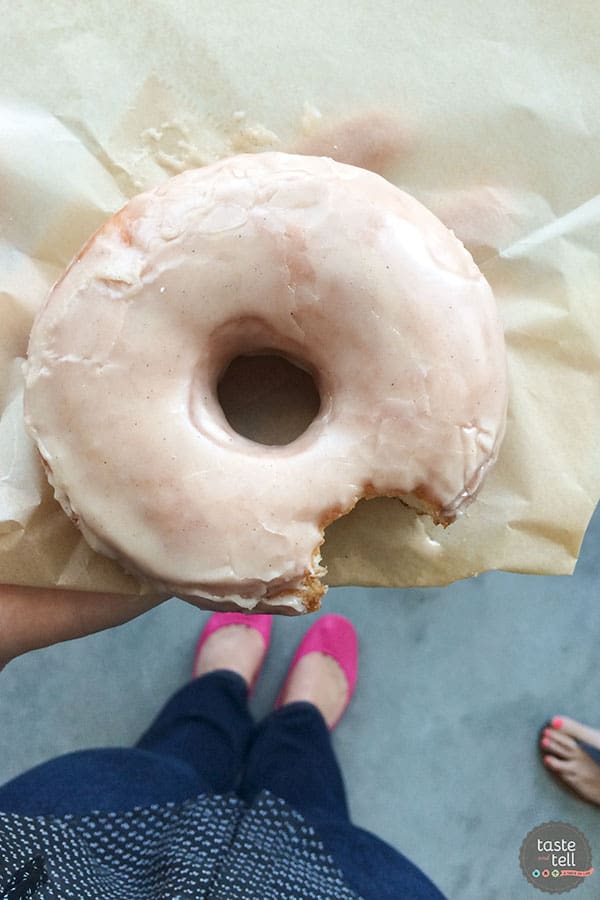 Follow my travel board and never miss any eats or adventures while I'm out and about!
Follow Taste and Tell's board Taste and Tell – Travel on Pinterest.