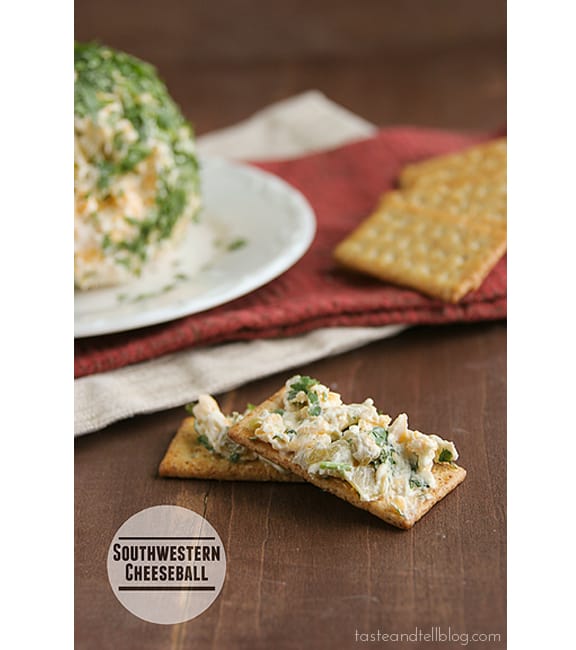 I'm guessing that by now, the day before Thanksgiving, you have the turkey bought and thawing, or brining, or waiting patiently for the oven first thing in the morning. Sides have been decided – and as many as possible already made. And hey – I've even seen that quite a few people already have their tables set and decorated.
But I'm betting that there are still a few of you still gathering recipes and ideas for last minute entertaining. And one of my favorite things – that I often forget about until the last minute – are the appetizers. We usually plan to eat around 1pm, but the way things go, that time tends to get pushed back until everyone has arrived and all of the food is ready. So appetizers are a must for pre-Thanksgiving meal munchies.
I have some favorites, and lots that I want to try, and this cheeseball would make a perfect addition to your festivities. It's easy. You can make it up tonight and you won't have to worry about anything tomorrow. And it's addictive and delicious. I seriously could have eaten this for lunch and dinner the day I made it, so I'm sure your guests will go crazy for it.
And if all else fails, it's a great recipe to have on hand for the entertaining you are going to be doing the rest of the year!!  You can also visit my post at Cafe Zupas for even more appetizer inspiration!!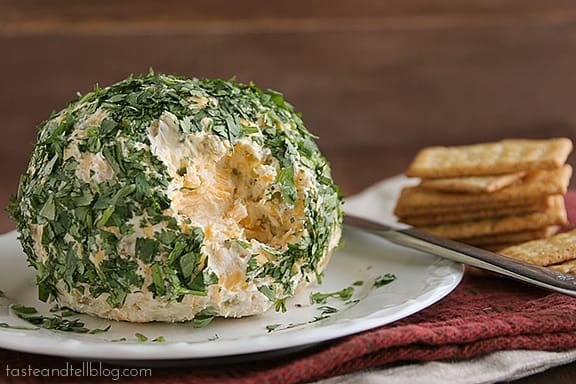 Want more cheeseball ideas?
Pineapple Cheeseball from Chef in Training
The Best Cheeseball from Mel's Kitchen Cafe
Red Velvet Cheese Ball from Taste and Tell
Almond Bacon Ranch Cheeseball from Cooking Classy