The Matterhorn – a Utah Food Truck taking breakfast to a new level with gourmet French toast.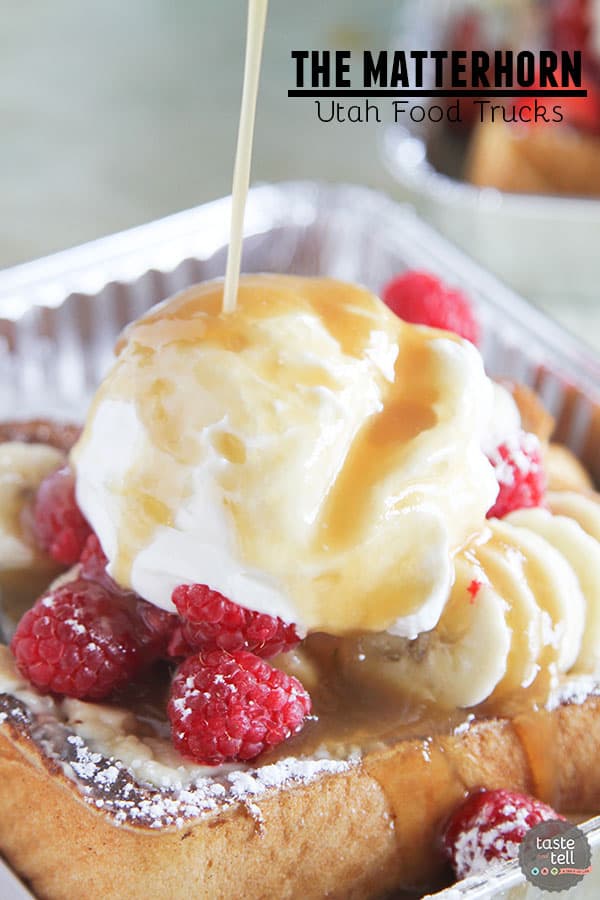 I have been on a bit of a French toast kick. It's funny, because my husband doesn't really care for French toast (the shame!) so I rarely make it at home. In fact, just a couple of months ago, when I asked if I should make French toast for breakfast, my youngest claimed he didn't even know what that was. Well, because of the said French toast kick, he definitely knows now. I feel like I have been making it on a weekly basis. But no one is complaining.
So earlier this week, when I saw that The Matterhorn – a Utah food truck serving up gourmet French toast – would be fairly close to home, I decided to surprise my boys with a sweet lunch date.
The menu is not huge – with just 5 "favorites", or you can order a la carte and choose your toppings. We decided to go with the Northface (Biscoff, strawberries, bananas, cream and caramel syrup) and the Yeti (toffee spread, raspberries, bananas, cream and caramel syrup). I honestly couldn't tell you which one I liked better.
Can we just talk about the syrups for a second? The caramel syrup was amazing, but the coconut? Give me a spoon. I could bathe in that stuff and I'd be happy. They do sell their syrups, as well. So if the syrup on your French toast doesn't get rid of your craving, you can take even more home!
The French toast itself was delicious. Super thick and nice and crispy on the outside. And they are definitely generous on the fruit and cream.
Between the 3 of us, that French toast didn't have a chance. 🙂 It was gone in a flash, and I think my boys will be begging for French toast for lunch every day now!!
To find out where The Matterhorn will be next, follow them on Instagram, Facebook or Twitter. They are great about keeping their location updated on social media!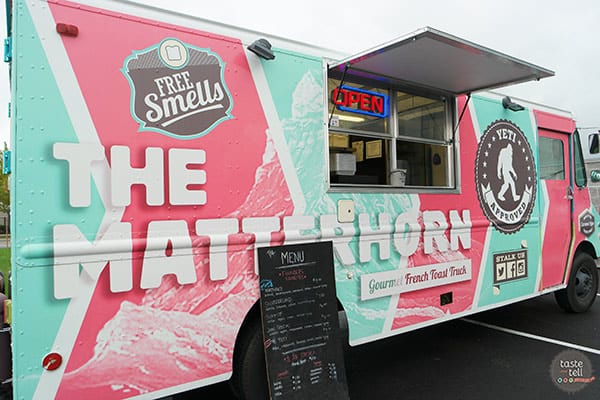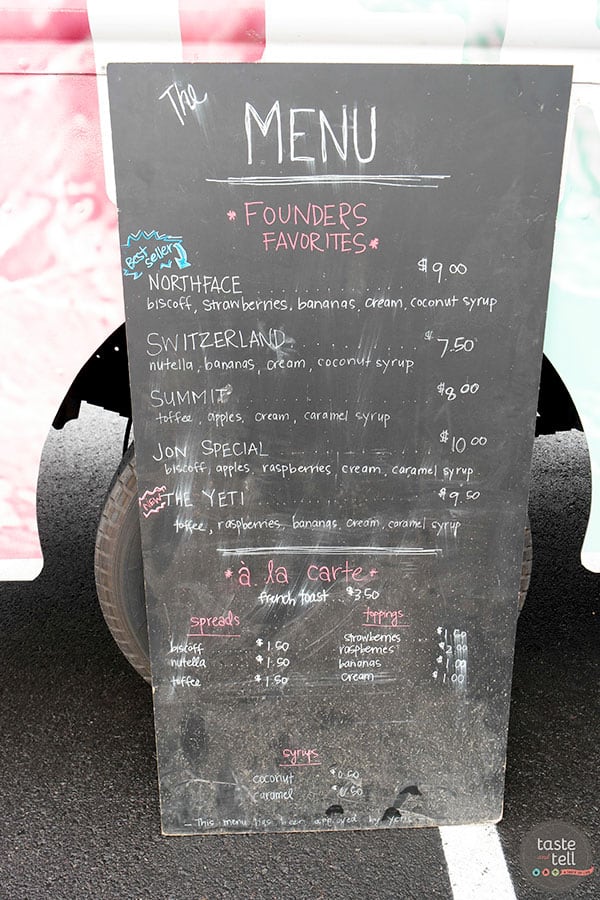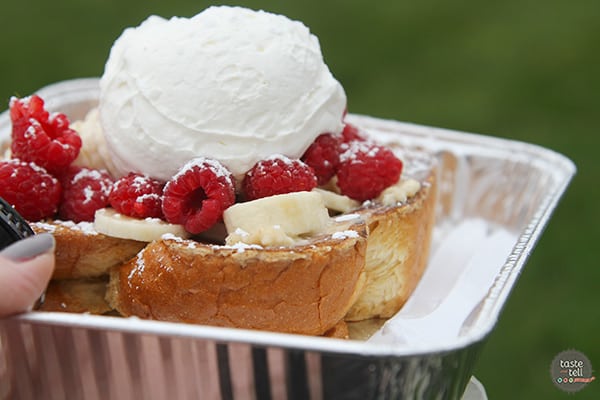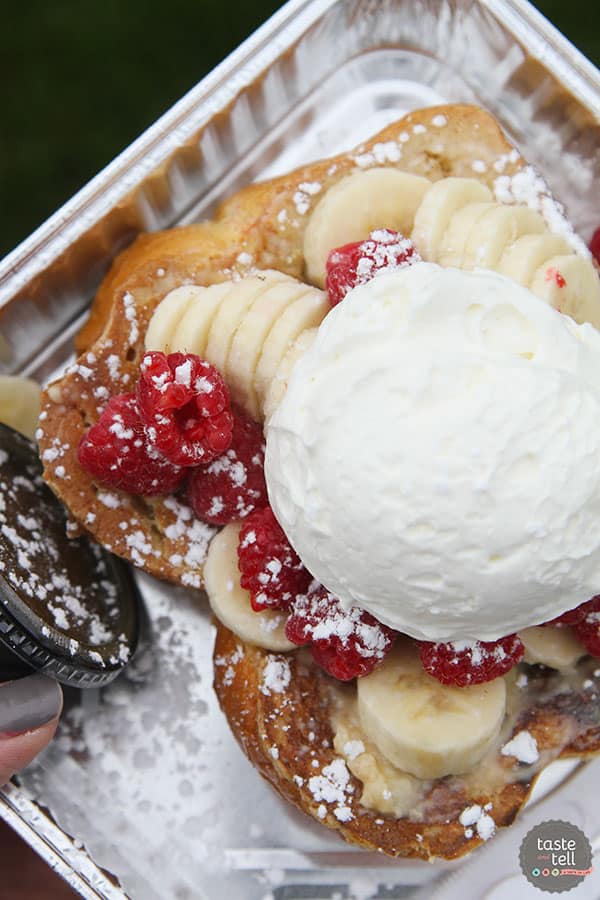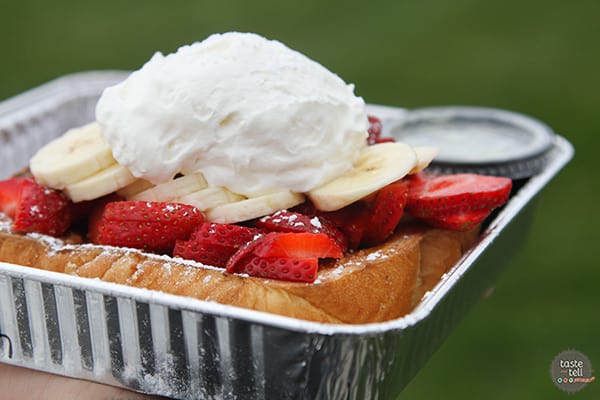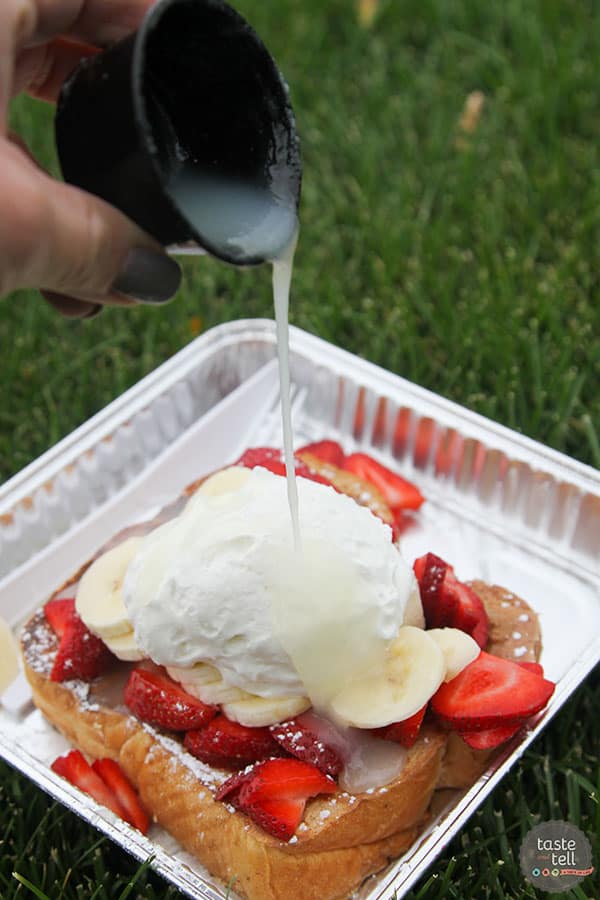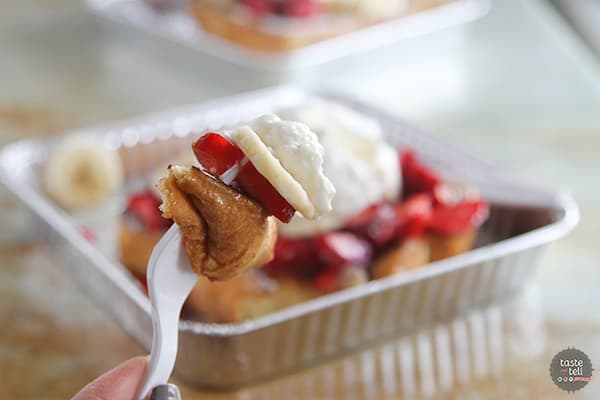 Like what you see here? Make sure you are following Taste and Tell for more recipes and ideas!
Facebook | Pinterest | Instagram | Twitter | Google+ | Weekly Newsletter | Feedly | Bloglovin
Follow my travel board and never miss any eats or adventures while I'm out and about!
Follow Taste and Tell's board Taste and Tell – Travel on Pinterest.