This holiday Pumpkin Fudge recipe brings the taste of the season with pumpkin, white chocolate and marshmallow.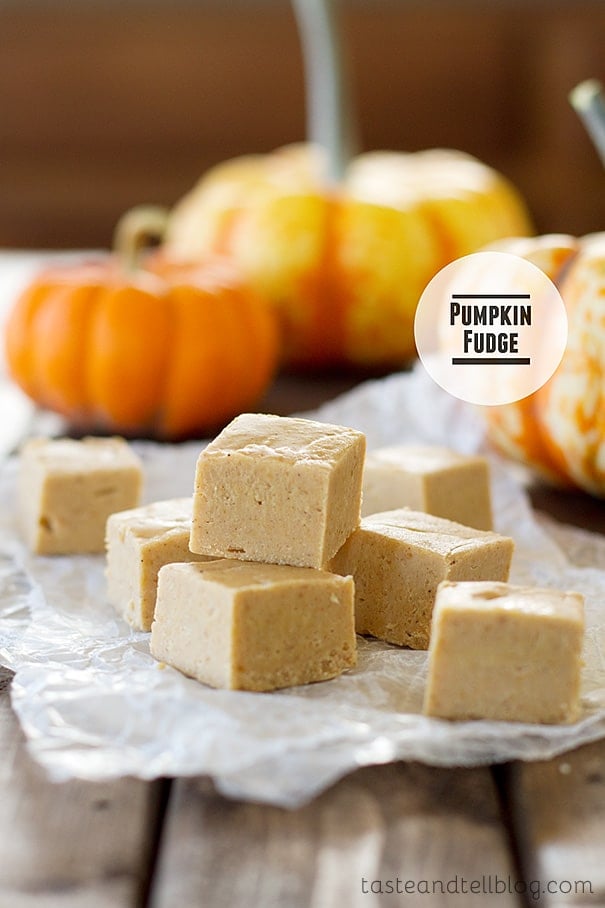 I hope you aren't sick of pumpkin yet!!
If you are a regular follower, you will have noticed that for the past few months, I've been featuring an old recipe here every Sunday. Technically, this one is old as well, first published back in November of 2007. But back then, I blogged a little differently, and I have a few posts that have multiple recipes in them. Since I'm a little OCD with my organizing lately, it was driving me crazy to have two recipes that were so different in the same post, so I decided to break them up into 2 posts.
So here we are, with the Pumpkin Fudge recipe. (The sweet potato recipe is still in the same post, and it's a recipe you need for Thanksgiving!!)
I have actually been wanting to remake this recipe for years, but I never quite got around to it before. But I love, love fudge, and well, we all know that I love pumpkin, so it's only natural that I would love this fudge.
This Pumpkin Fudge was seriously super simple. No candy thermometer, no special equipment. When I first made this back in 2007, it was super soft, but this time around, it came out perfect. I'm almost wondering if I didn't cook it long enough the first time. The only changes I made this time vs the first time were to use white chocolate chips instead of chopped white chocolate, and to put the mixture in an 8×8-inch dish instead of a 9×13. I wanted thicker versus thinner, and I would definitely stick to the 8×8.
This is the perfect fall/holiday treat! I'm not going to wait so long to make it again!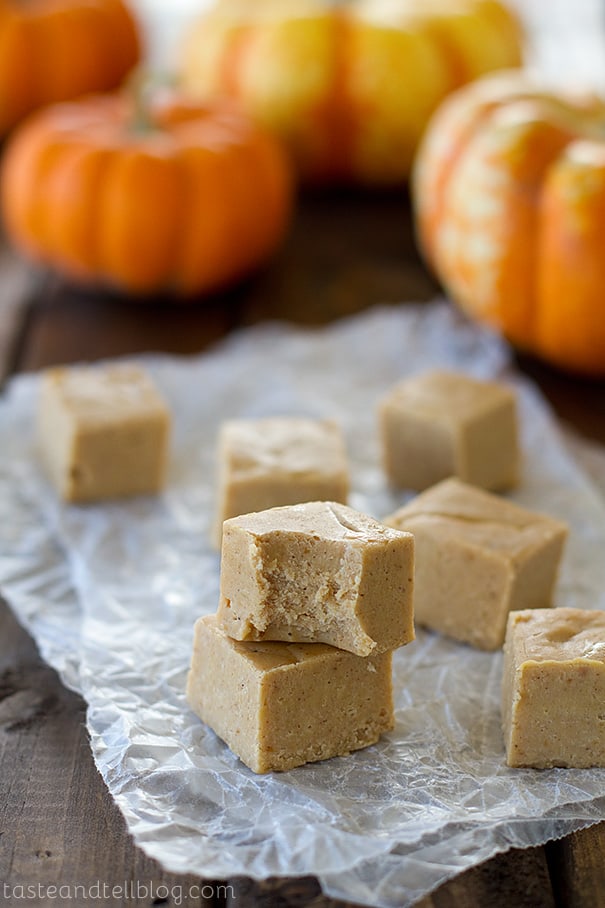 Like what you see here? Make sure you are following Taste and Tell for more recipes and ideas!
Facebook | Pinterest | Instagram | Twitter | Google+ | Weekly Newsletter | Feedly | Bloglovin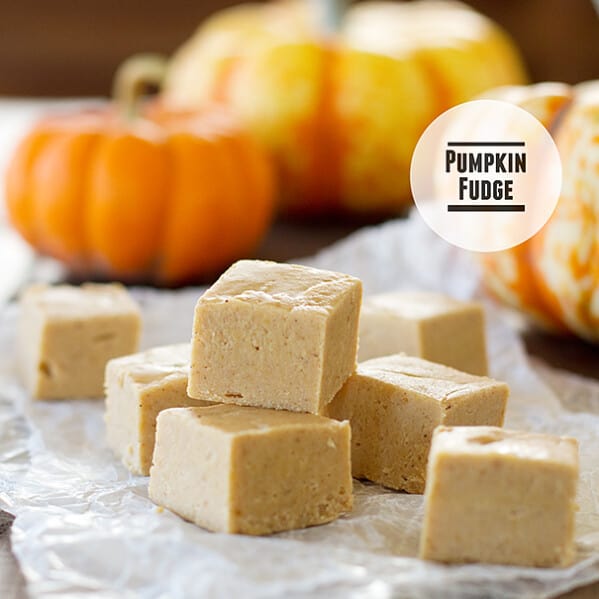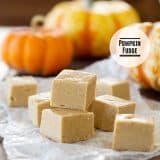 Pumpkin Fudge
---
Prep Time: 10 mins
Cook Time: 12 mins
Total Time: 22 mins
Yield: 48 pieces 1x
Description
This holiday Pumpkin Fudge recipe brings the taste of the season with pumpkin, white chocolate and marshmallow.
---
Scale
Ingredients
1 1/2 cups of sugar
2/3 cups of evaporated milk
1/2 cup of pumpkin puree (not pumpkin pie mix)
2 tablespoons of butter
1 tsp of salt
2 teaspoons of pumpkin pie spice
12 ounces of white chocolate chips
2 cups of miniature marshmallows
1 teaspoon of vanilla
---
Instructions
Line an 8×8-inch baking dish with foil and spray with nonstick cooking spray.
In a medium saucepan, combine the sugar, evaporated milk, pumpkin, butter, salt and pumpkin pie spice. Heat over medium heat. Bring to a boil and allow to boil for 12 minutes, stirring often. Remove from the heat and stir in the white chocolate chips and marshmallows. Stir in the vanilla.
Pour into the prepared pan and chill until set. Cut into squares.
Don't miss a thing! Follow me on Pinterest to see what I'm pinning!
Visit Taste and Tell's profile on Pinterest.