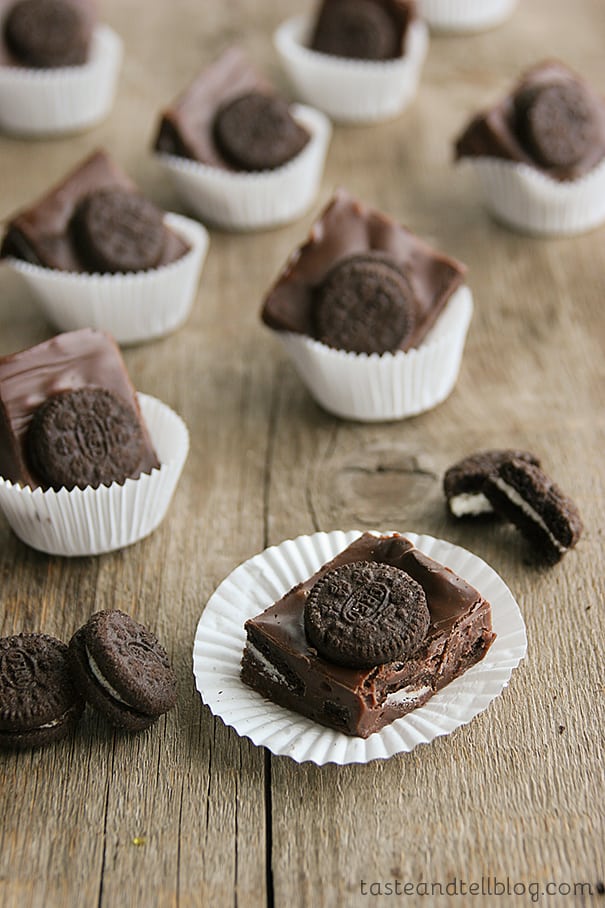 Photo updated December 2012

I am easily influenced when it comes to food. Reading a blog one day, a friend mentioned that all she wanted was a hamburger. Sure enough, all I could think about was eating a hamburger after that. Then a friend on Facebook mentioned eating gummy cola bottles. For the next week, I looked for them in every store I went to, then finally found some to have my craving cured. And fudge – don't even mention fudge to me, because I will immediately crave it! It's very dangerous, too, because my husband doesn't like fudge. That means if I make some at home, I will either have to find someone to give it to, or I will eat the whole pan. After I saw this fudge recipe, I couldn't get it out of my head. Not only did it sound delicious, but it sounded like the easiest fudge recipe I had ever seen. And I think I was right – seriously the easiest recipe! I think this one is no fail – I don't think anyone could mess this one up! And guess what? My husband even liked this fudge!
**note – I have had a few people say that this recipe hasn't worked for them. I have made it several times and it has worked every time. Make sure you are using sweetened condensed milk, NOT evaporated milk. The fudge is soft, so if you prefer a stiffer fudge, you can add in more chocolate chips.**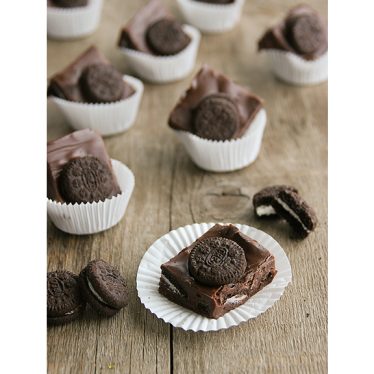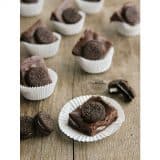 Easy Oreo Fudge
---
Prep Time: 5 minutes
Total Time: 2 hours 5 minutes
Yield: 25 servings 1x
Description
Fudge – with Oreos! – doesn't get easier than this! 4 ingredients and 5 minutes prep is all it takes.
---
Scale
Ingredients
8 oz. semi sweet chocolate chips
1 can (14 oz) sweetened condensed milk
2 teaspoons vanilla
1 1/2 cups mini Oreo cookies (about 37)
---
Instructions
Reserve 25 mini Oreos. Cut the remaining cookies in half. Set aside.
Line an 8-inch square pan with foil, with ends of foil extending over sides.
Microwave the chocolate and sweetened condensed milk in a microwavable bowl on high for 2 to 3 minutes, or until chocolate is almost melted, stirring after 2 minutes. Stir until the chocolate is melted. Blend in the vanilla. Stir in the halved mini Oreos.
Spread the fudge into the prepared pan. Top the hot fudge with the whole mini Oreos, arranged in 5 rows of 5. Refrigerate for 2 hours or until firm. Cut into 25 squares.
—————
from Kraft Food & Family Holiday 08