A favorite holiday staple turned into an easy and delicious cake! This Pumpkin Pie Cake has a cake crust with a creamy pumpkin center and a crunchy topping – a favorite the whole family loves!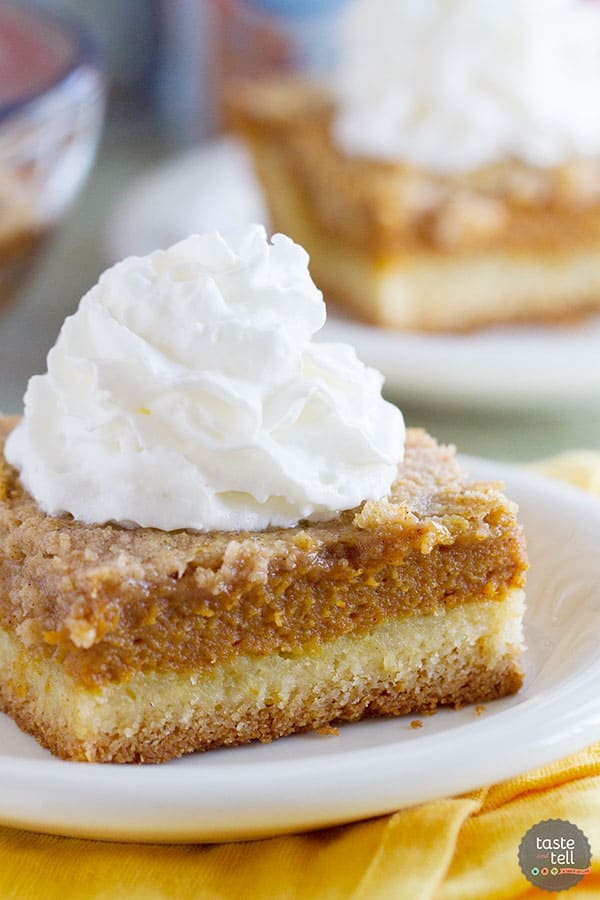 This post is sponsored by Reddi-wip
When summer turns to fall and everything starts turning towards pumpkins and apples and yellow and gold leaves, my thoughts turn towards family. My family is my life, and they are on the forefront of my mind at all times, but I love the holidays and the intimate times that I get to spend with them.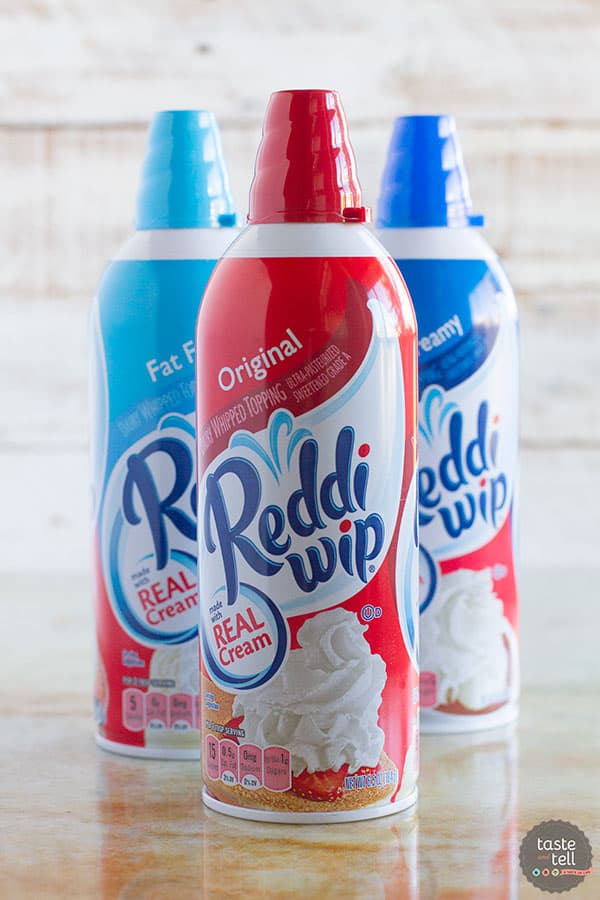 Which is why I'm so excited to be kicking off a partnership with Reddi-wip during this fun, fall, heading-for-the-holidays time.
Over the next few months, I'll be sharing with you some great ways to use Reddi-wip, and ways that food and family bring joy to my life, and ways that we all can bring joy to those around us.






Did you know that only 2 out of every 5 Americans feel like they have enough joy in their lives? And 93% of Americans want to find more ways to bring more joy into their lives. This is why I'm excited to be able to share ways with you all to experience joy in your lives. It's going to be fun, and hopefully I'll be able to introduce a few ways that we can share joy with others – especially through food.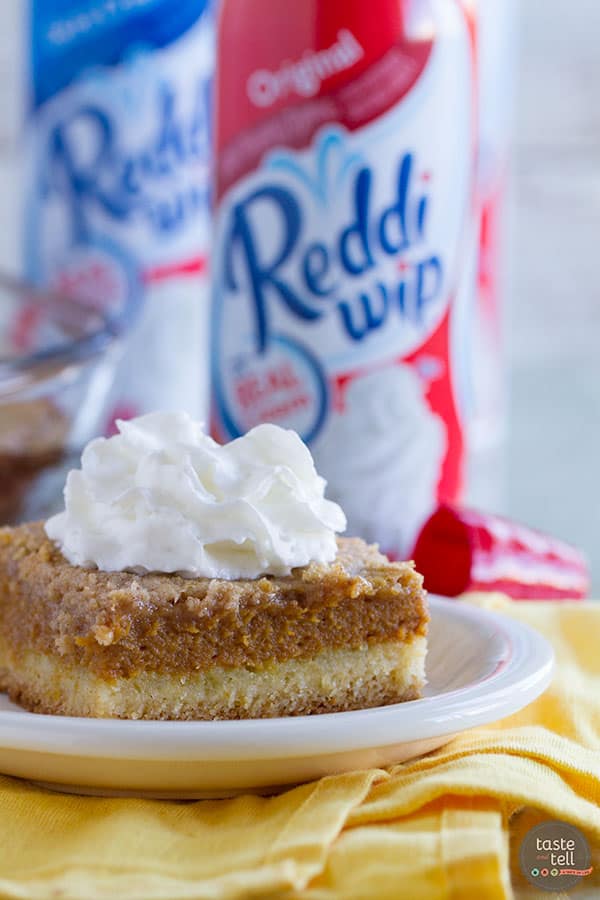 One thing that has always brought joy into my life is sharing with my family through food. Whenever I'm feeling like I want a little piece of home, I hit up one of my family cookbooks. I'm so grateful for these treasure troves, and skimming through the pages makes me feel like every member of my family is right there with me.
Recently, as I was going through the cookbook, I came across this Pumpkin Pie Cake recipe, and I knew I had to make it. It was so easy that it's perfect to whip up for family night, and just like a big slice of pumpkin pie, it is best served with Reddi-wip, dolloped right on top. My kids loved having the chance to add their own whipped cream, and the dessert turned into the highlight of the day.
I hope that when my kids get older, they will find joy and comfort in the recipes that I made for them as children – this Pumpkin Pie Cake being one of them. I can't think of a better way to share joy than through food and family!
I want to share this video with all of you, as well, because I think it shows a great way that we can share joy with others. I'd also love to see how all of you share joy. Show us how you share joy online, and use the hashtag #ShareTheJoy. I think there are always ways to Share the Joy, and I look forward to hearing from all of you with ways that you share the joy!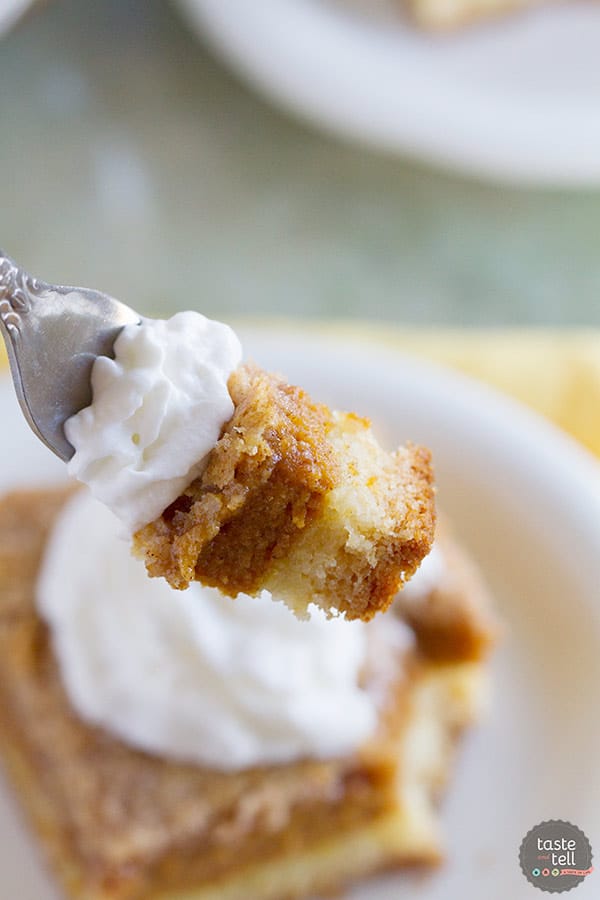 Like what you see here? Make sure you are following Taste and Tell for more recipes and ideas!
Facebook | Pinterest | Instagram | Twitter | Google+ | Weekly Newsletter | Feedly | Bloglovin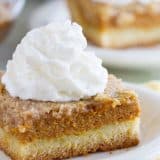 Pumpkin Pie Cake
---
Prep Time: 15 mins
Cook Time: 45 mins
Total Time: 1 hour
Yield: 15 servings 1x
Description
A favorite holiday staple turned into an easy and delicious cake! This Pumpkin Pie Cake has a cake crust with a creamy pumpkin center and a crunchy topping – a favorite the whole family loves!
---
Scale
Ingredients
Crust
1 box white cake mix
2 tablespoons flour
1/2 cup butter, melted
1 egg
Filling:
1 (15 oz) can pumpkin puree
2 eggs, lightly beaten
1 cup granulated sugar
2/3 cup milk
1/3 cup packed brown sugar
2 teaspoons pumpkin pie spice
Topping
Reserved cake mix
1/4 cup sugar
1 teaspoon cinnamon
1/4 cup butter, cut into pieces
Reddi-wip topping
---
Instructions
Preheat the oven to 375ºF. Spray a 9×13-inch baking dish with nonstick cooking spray.
Reserve 1 cup of the cake mix for the topping. Mix the remaining cake mix with the flour, melted butter and egg. Use a spatula to spread in the bottom of the prepared dish.
In a bowl, combine the pumpkin puree, eggs, granulated sugar, milk, brown sugar and pumpkin pie spice. Pour the mixture over the crust.
In another bowl, mix together the reserved cake mix, sugar and cinnamon. Add the butter and cut in with a fork or with a pastry cutter. Sprinkle the mixture over the top of the filling.
Bake the cake in the preheated oven for 40-45 minutes, until the top is set and lightly browned. Let the cake cool for at least 2 hours before cutting. Serve topped with the Reddi-wip topping.
Recipe Notes:
adapted from a family cookbook
Don't miss a thing! Follow me on Pinterest to see what I'm pinning!
Visit Taste and Tell's profile on Pinterest.



This is sponsored content written by me on behalf of Reddi-wip. The opinions are all mine.