Fiore Wood Fired Pizza – Utah food truck serving handmade Italian style pizza, using fresh ingredients.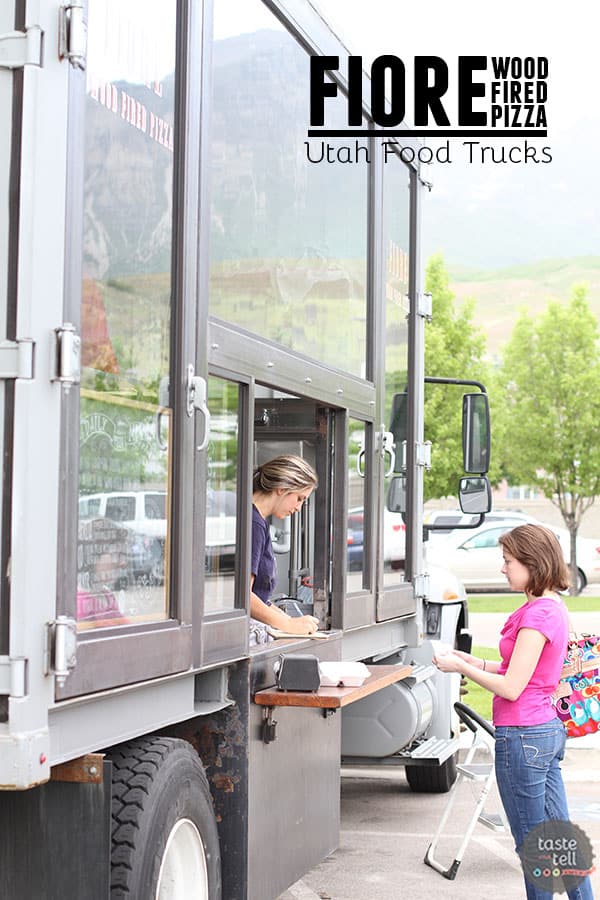 I wasn't lying when I told you all that I'm going to be going a little crazy on the food trucks this summer. I had never even been to a food truck a couple of years ago, but you guys – the food truck scene here in Utah is growing like crazy. It's so fun to watch – and to be able to hunt these trucks down!!
Today I'm sharing one of the coolest food trucks that I have ever come across – Fiore Wood Fired Pizza. I feel like I can't even really call it a food truck, because once you see this truck, the first thing you will notice is that it doesn't look like your typical food truck. It's a huge, truck trailer that has one side cut out, replaced with glass so that you can see into the truck and watch everything that is going on. There is an area in the front that drops down where the worker can take your order. The back of the truck is covered in old, reclaimed wood that I seriously fell in love with. It truly is a unique and fun truck.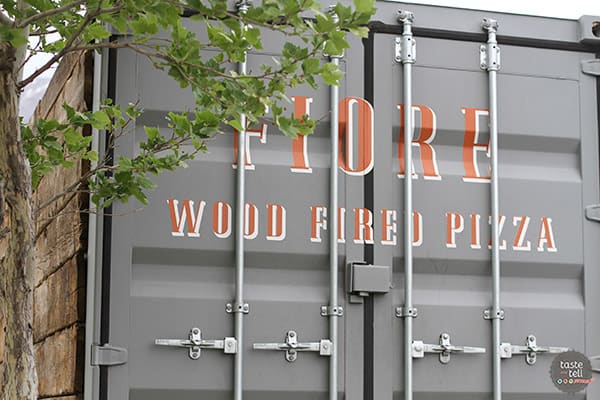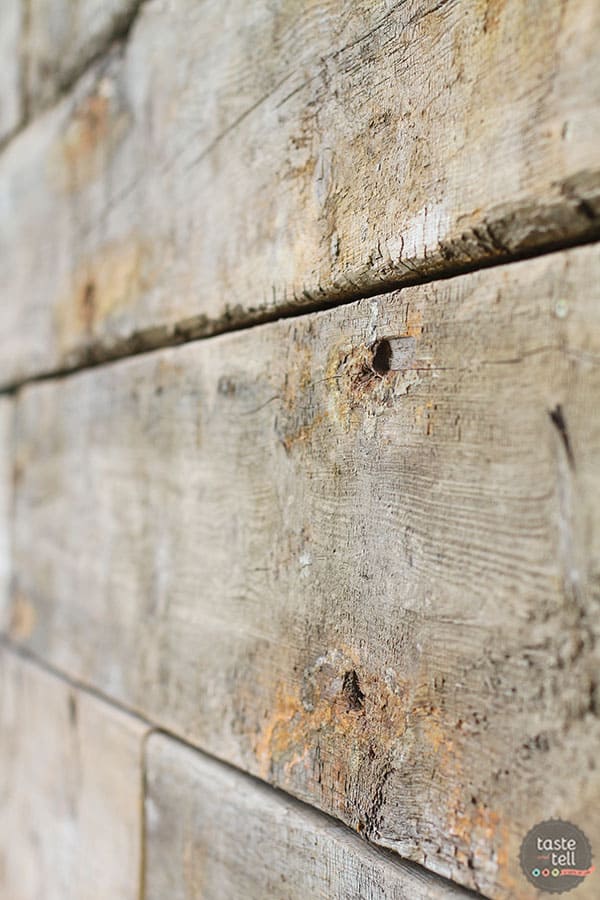 As fun and cool as the truck is, though, the proof is in the pudding. Or the pizza.
And we loved this pizza.
I ordered 3 kinds – Margherita for my husband, the Sweet and Spicy Pork for me, and a plain cheese pizza for the kids. (They like things uncomplicated. 🙂 )
These pizzas are wood fired, like the name of the truck implies, and they have that true wood fired taste. The crust is thin and chewy and has fantastic flavor. The ingredients tasted fresh. And the daily specials are so creative. It looks like they change week to week, and it only makes me want to chase them down every week to try all of the different specials. Things like Prosciutto and Fig, Pistachio, Blackberry Fennel, and a Chocolate Hazelnut Dessert Pizza that I can't wait to try.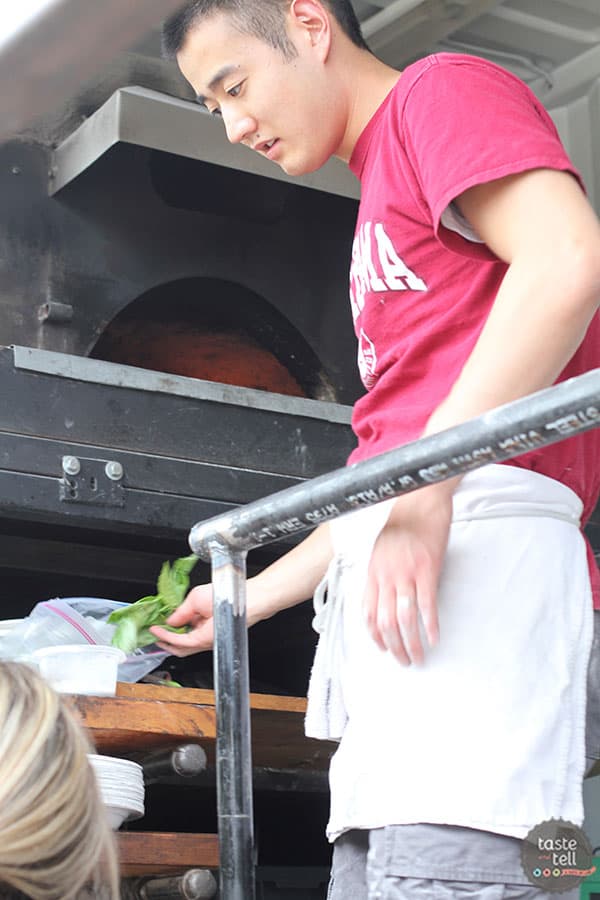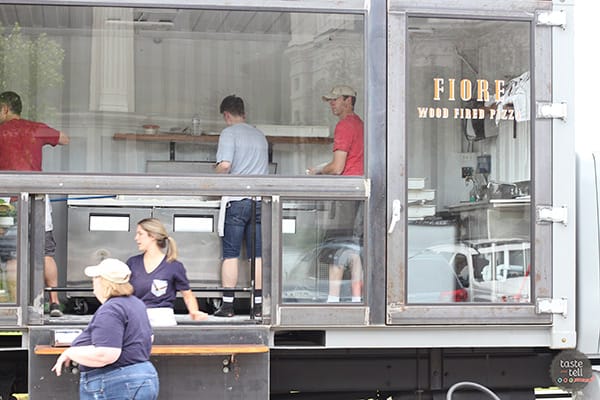 My husband loved his Margherita, but his only complaint was that there wasn't enough cheese. But this is coming from a man who doesn't think there is such thing as too much cheese on a pizza.
My Sweet and Spicy Pork was crazy delicious. Brown sugar pulled pork, peppers, onions, pineapple, mozzarella and a creamy spicy cilantro sauce. Yep – just as delicious as it sounds!!
I didn't get to even try the cheese pizzas that we got for the kids because they scarfed it down. Two pizzas between the 3 of them. And I'd like to say that they have pretty good taste in pizza, since they think their mom's pizza is better than any take out. 😉 So for them to love the pizza and devour it – it has to be good!!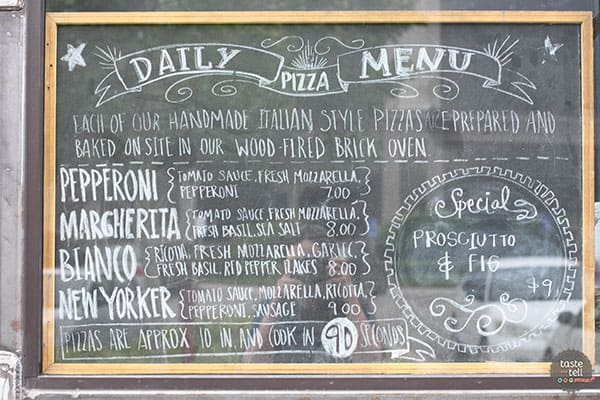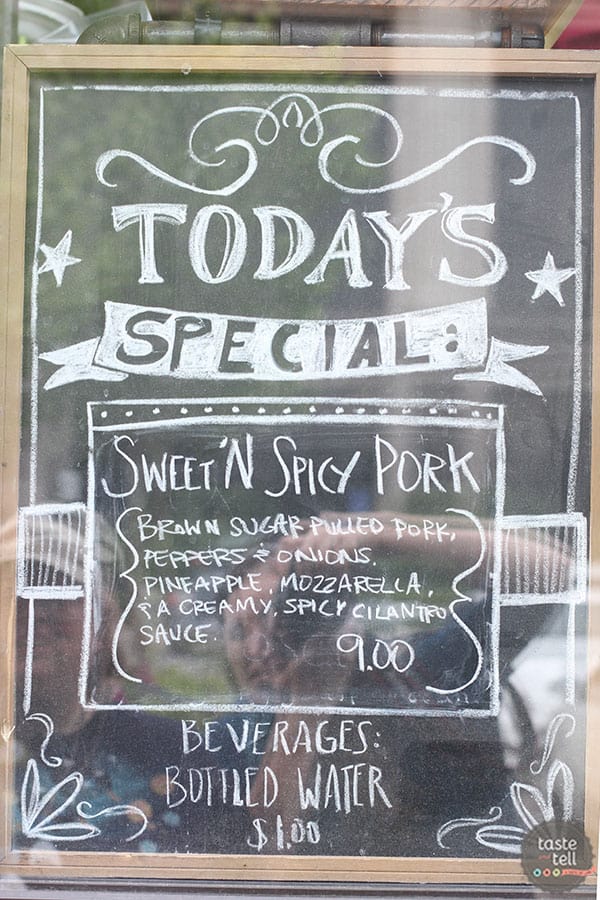 They make all of the pizzas to order, so it might take 10+ minutes for you to get your order. And this isn't your $5 take out special, so the prices are a little higher. But I'm a believer that you pay for quality, and you can tell that quality ingredients are used in these pizzas.
This is definitely one that you need to hunt down!! And they are really good about updating their location on Facebook and Instagram, so that makes it easy to hunt them down. 😉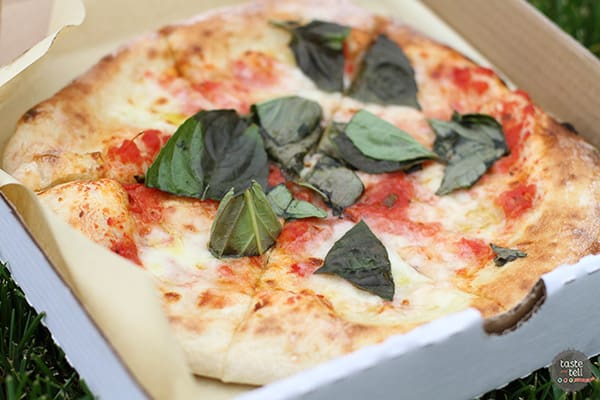 Margherita Pizza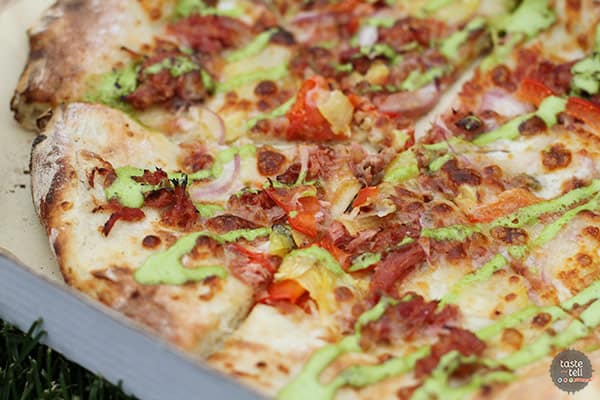 Sweet and Spicy Pork Pizza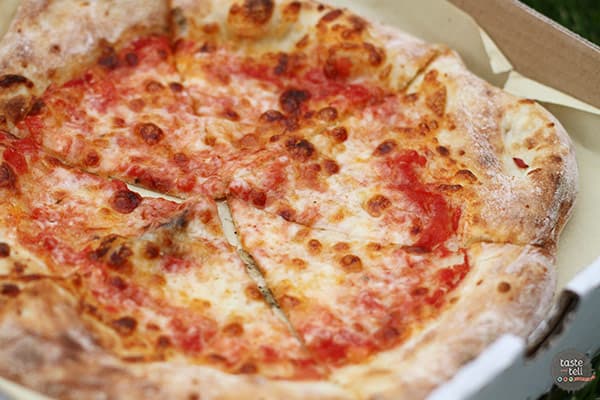 Cheese Pizza


Fiore Wood Fired Pizza – serving mostly in Utah County from what I can tell
Find them on Facebook and Instagram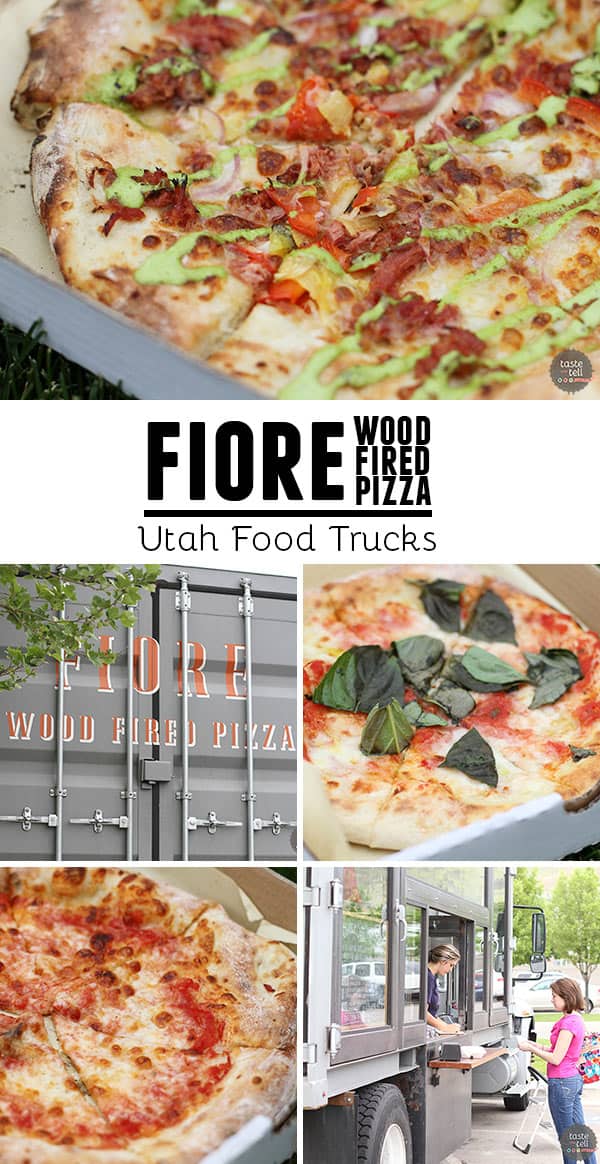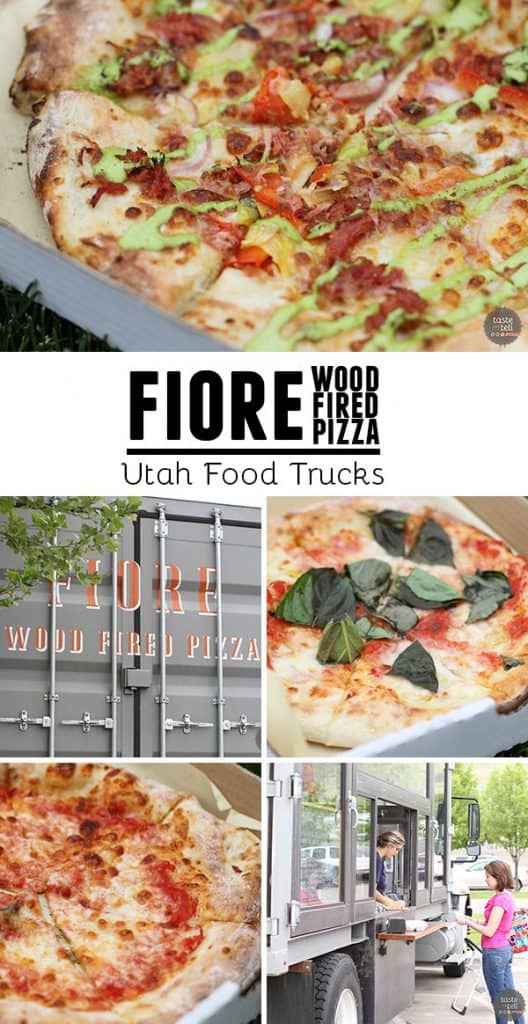 Follow my travel board and never miss any eats while I'm out and about!
Follow Taste and Tell's board Taste and Tell – Travel on Pinterest.