Waffle Love – Utah food truck serving Liege style waffles with fresh toppings.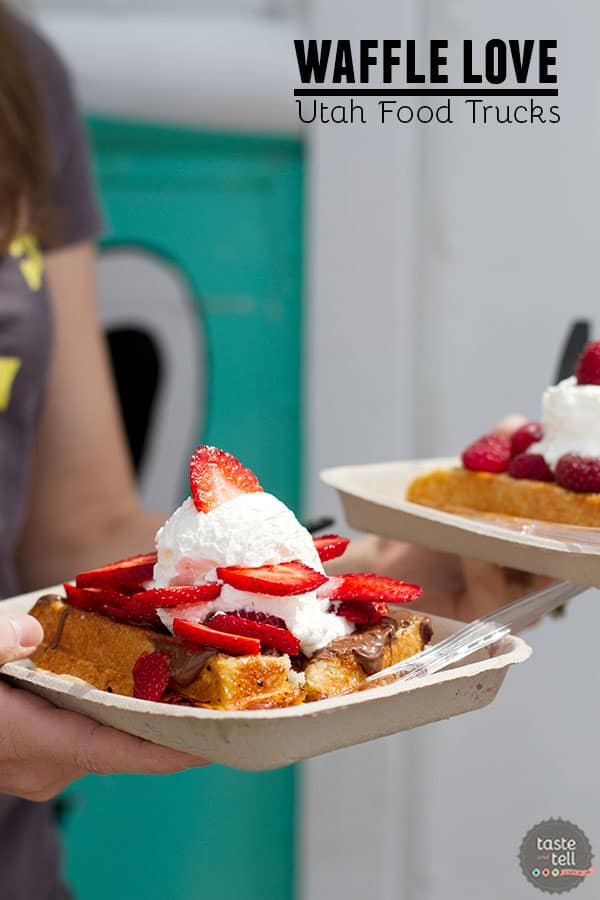 I had never eaten from a food truck until last week.
True story.
I guess the fact that I live in a small town has a lot to do with that. A town, that up until recently, didn't even have food trucks.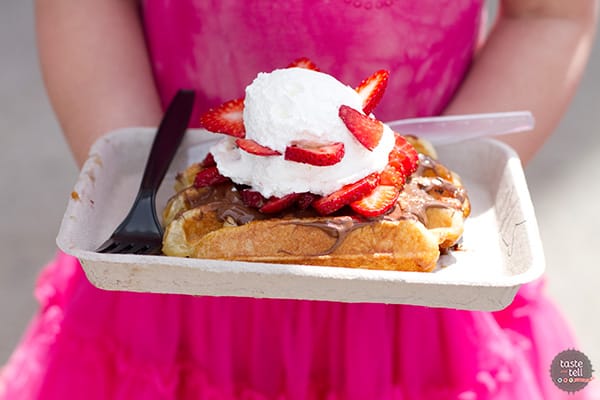 I have seen them on tv. And in some of the big cities that I've been to. But I had never stopped at one.
And well, if all food trucks are like Waffle Love, then I really need to start hunting them down more often.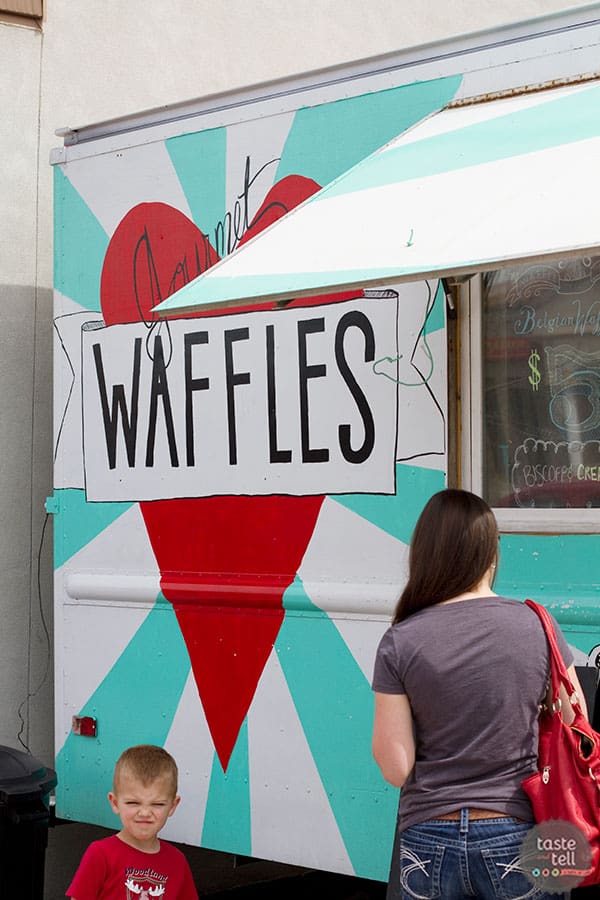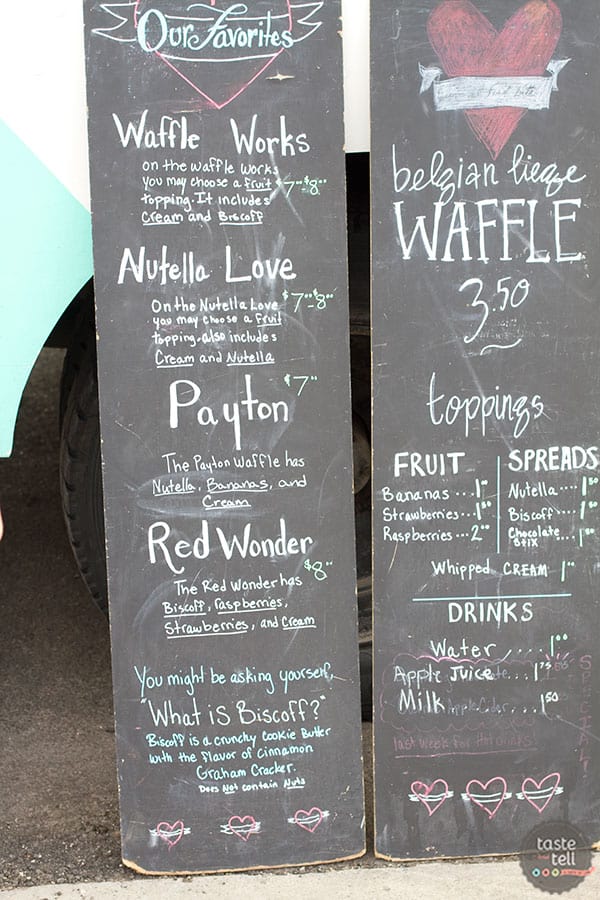 Waffle Love started serving up Liège style waffles in July of 2012 in Utah county.  I had been wanting to try one of the waffles, and last week while browsing on Facebook, I noticed that they were in my town for the day.  I called up my sister and we decided to meet for waffles after lunch.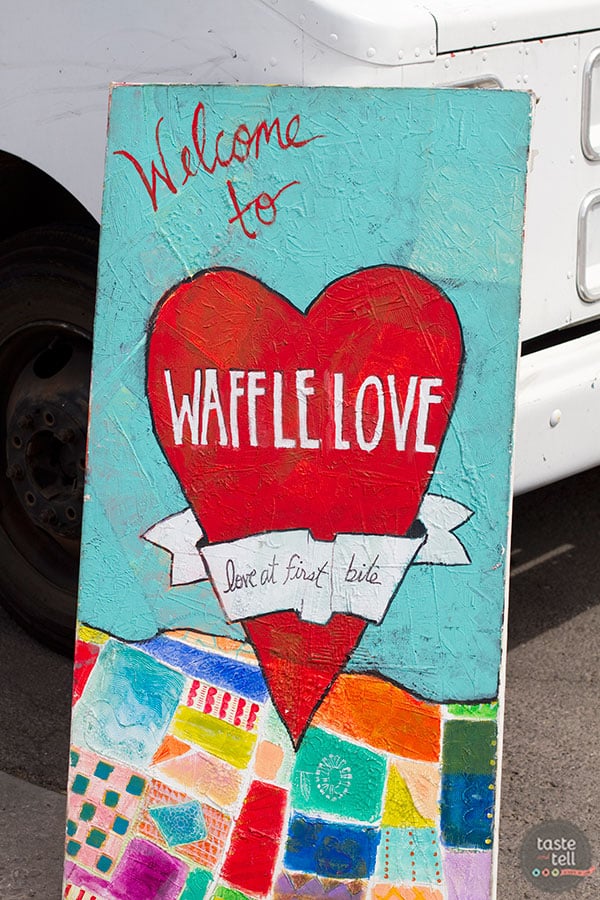 I wasn't feeling well, but I didn't even care because I was excited to try these waffles.  My sister and I each ordered 2 waffles for us and our kids.  And let me tell you – I was pretty excited when I saw them come out!
I ordered the daily special – which was Biscoff and cream – and one with Nutella, strawberries and cream.  My kids were all over both of them (what kid wouldn't be??)  And let's admit it – I was all over both of them, too.  Would I go back?
Definitely!!  In fact, I've kind of been craving one ever since…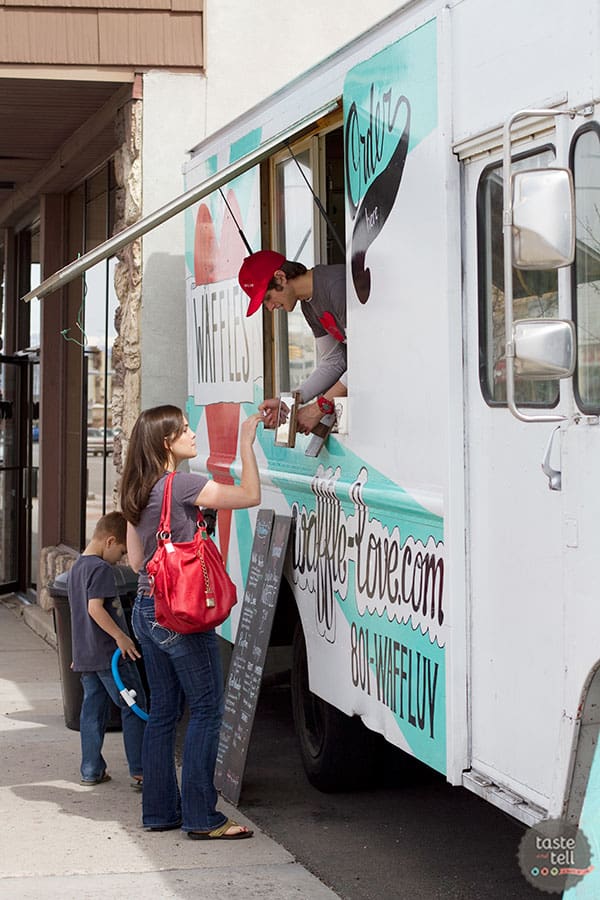 The Waffle Love truck serves Utah County, and I've noticed they occasionally head a little further north, as well.  To find where they are each day, follow them on Facebook, Twitter or Instagram.  You can also check their website.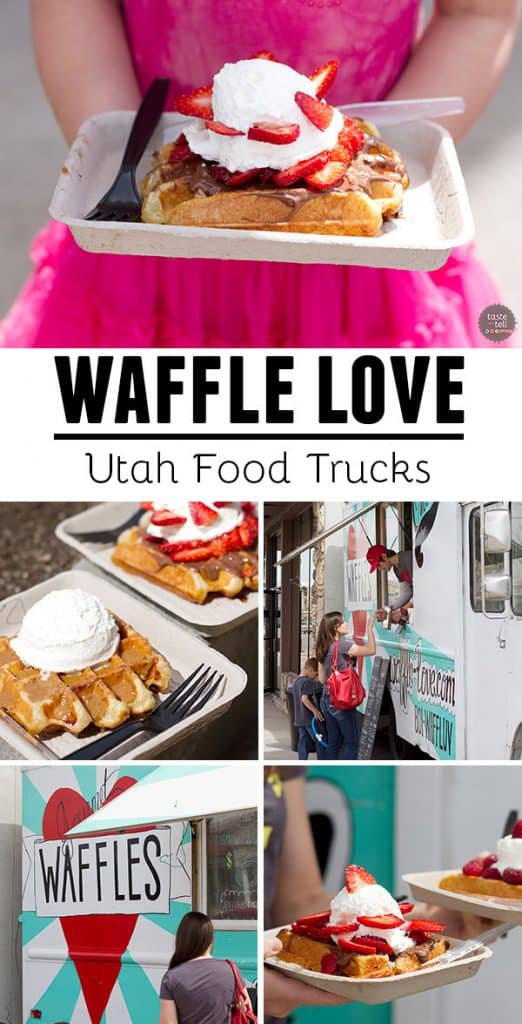 Follow my travel board and never miss any eats while I'm out and about!
Follow Taste and Tell's board Taste and Tell – Travel on Pinterest.