Corndog Commander – A Utah food truck serving piping hot corn dogs.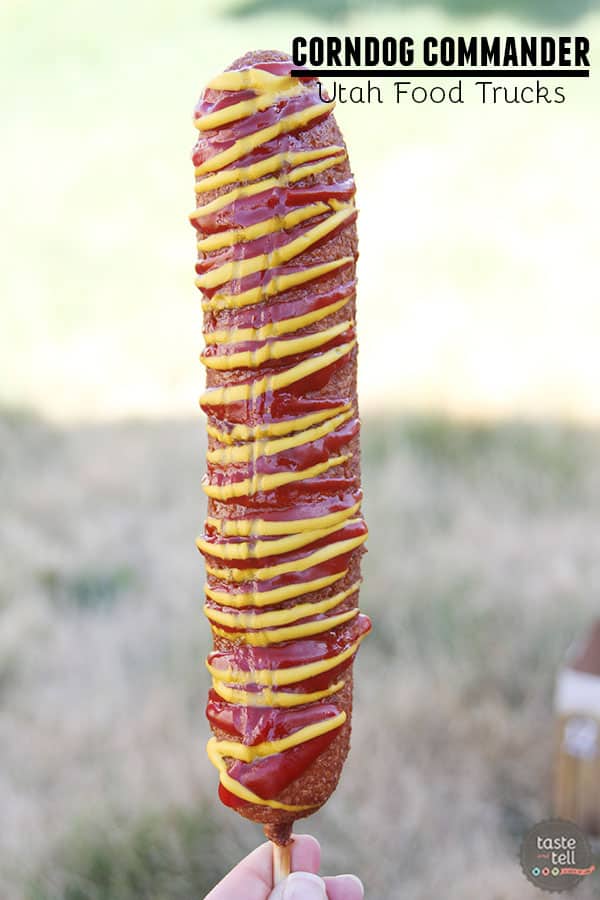 It was August of 2001. My first time in New York City. It was summer. It was hot. It was exciting.
I don't remember very many details, but I'm pretty sure it was a weekend, and the street had been shut down. Instead of taxis and cars, the street was lined with vendors – selling everything from soap to scarves to food.
And there were corn dogs.
I couldn't tell you now what made that corn dog stand out in my mind, but over a decade later, it still stands out as one of the best corn dogs I had ever eaten.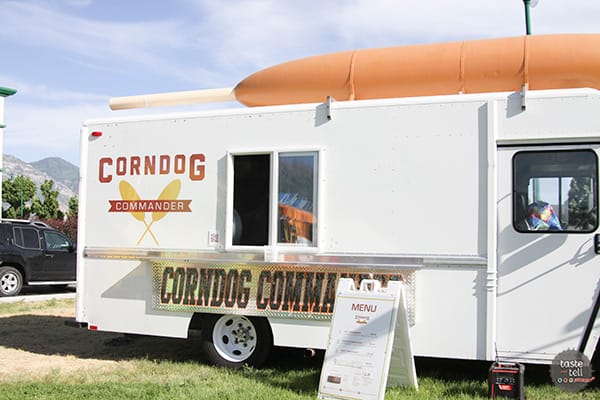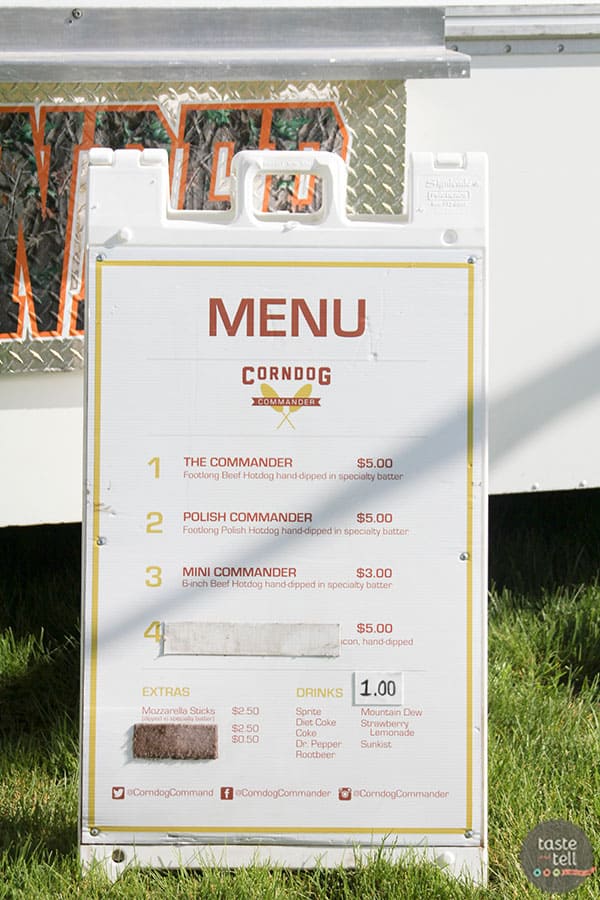 I have 2 big guilty pleasures when it comes to food. Donuts and hot dogs. I know – so gourmet. 😉 So when I found out there was a local food truck specializing in corn dogs, I knew I had to find them.
This corn dog food truck has actually been on our list longer than any other food truck. Whenever I would tell the kids we were going to go to a food truck, they would eagerly ask if we were going to the corn dog truck. Well, the stars finally aligned and we were able to try out this truck to see if it would measure up.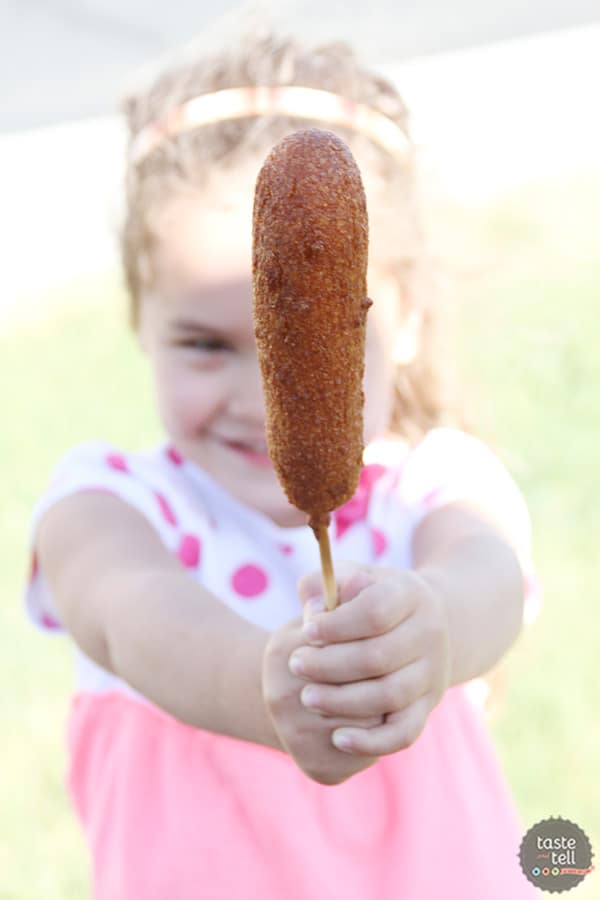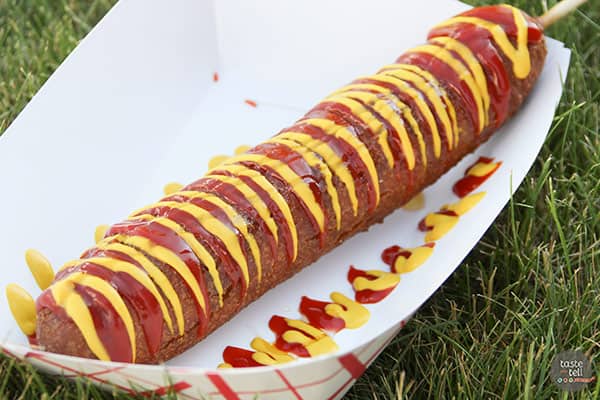 The menu is very simple. The Commander – a 12 inch beef hot dog with their specialty batter, the Polish Commander – same as The Commander but with a polish hot dog, and the Mini Commander – coming in at only 6 inches instead of 12.
I ordered the Mini Commanders for my kids, and went with the classic Commander for myself. They asked me what I wanted on it, and I went with everything – which is ketchup, mustard and honey. Yep – honey. I had never had honey on a corn dog before, but you can bet I'll be putting it on every corn dog from here on out!!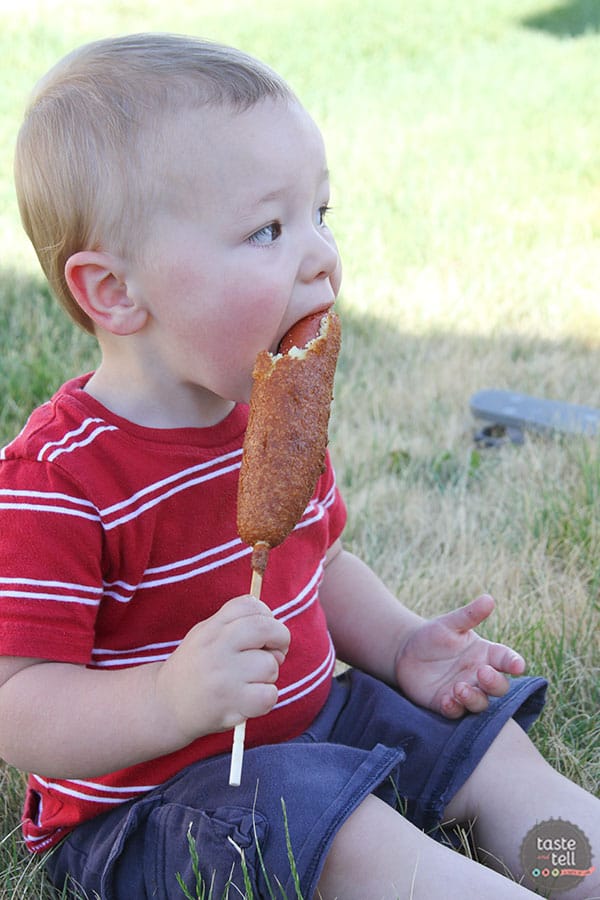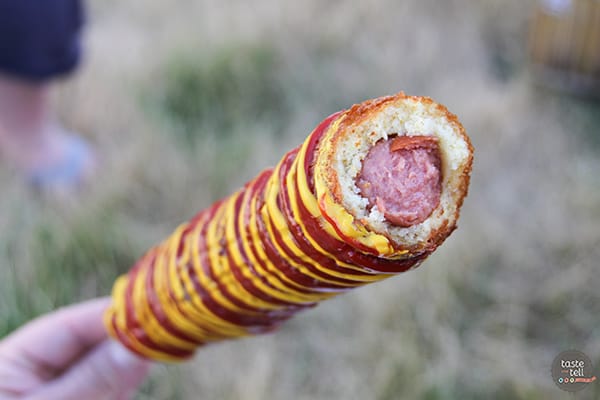 Let me just say – these corn dogs are good. The perfect amount of breading to hot dog. And did I mention the honey? I was a little afraid that I was going to be let down because of high expectations, but The Corndog Commander delivered!! I would definitely say that this corn dog rivaled my memory of that amazing New York City corn dog. And lucky me – this truck is a lot closer than the big city!!
You can find the Corndog Commander all over Utah County. They are pretty active at the various food truck round ups as well!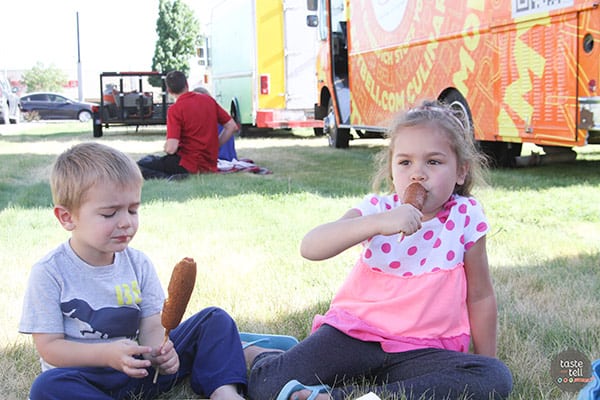 Corndog Commander
Find them on Facebook and Instagram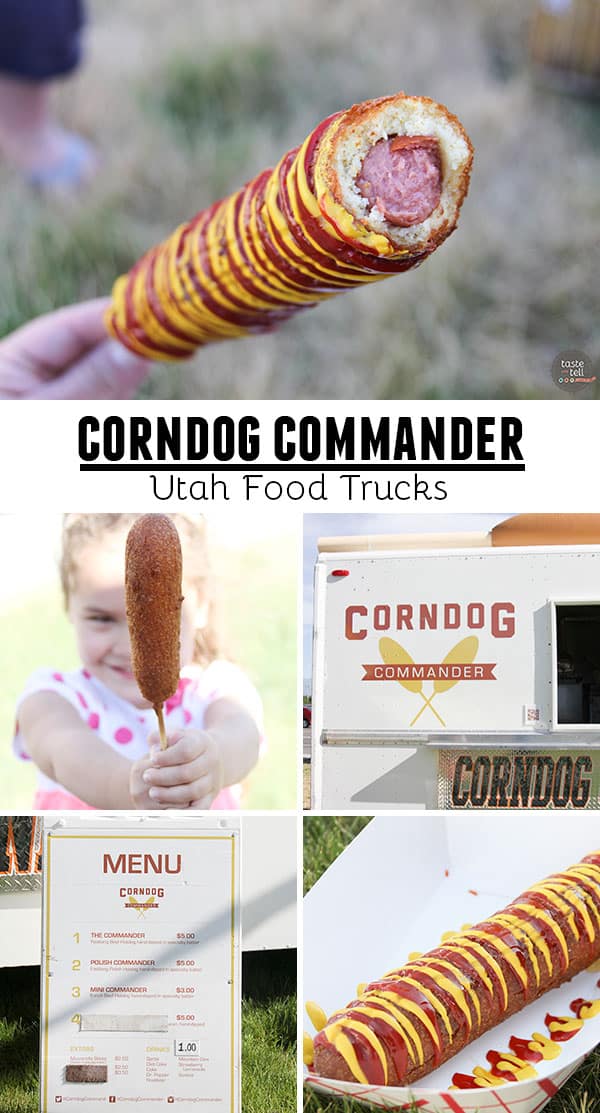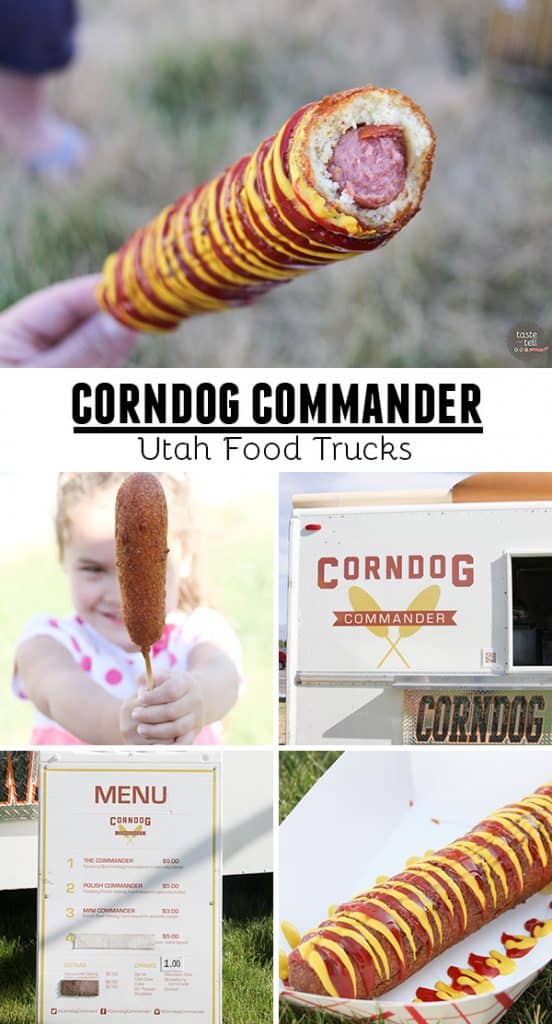 Follow my travel board and never miss any eats while I'm out and about!
Follow Taste and Tell's board Taste and Tell – Travel on Pinterest.