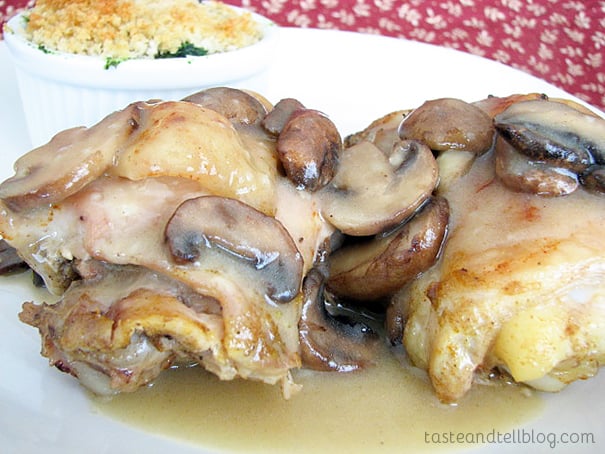 Garage sales were a common occurrence in my teenage years. My parents owned a sporting goods store that sold used equipment, so my mom would be up early every Saturday morning, planning out a route from the local newspaper. She would hit many garage sales in that one day each week, looking for sporting treasures. I didn't go with her often (I was a teenager, after all), but I do remember tagging along with her a few times. I'm a bit of a pack rat (I'm trying to overcome this), but I was the one who saw everyone else's trash as my treasure. I would come across so many items being sold for mere pennies, and I couldn't understand why everyone would want to give up such possessions. And although I don't remember ever really buying much, I remember how fun I thought it was for me to go through other's throw-aways. These garage sales ended up being a really good thing for my sisters, brother and I as we left home. My mom would find dishes, pots and pans and silverware, so we were all set in our apartments. I actually ate off of and cooked with garage sale finds until I got married. I never really minded the second hand goods, especially since I always had roommates, and anyone who has ever had a roommate knows that you don't really want to set out your "best china" for everyone to use.
Along with the kitchen goods, my mom would pick up cookbooks and such whenever she would come across them. I do have one cookbook that I "inherited" from my brother. I also have many of those Pillsbury mini cookbooks that are sold at the grocery checkout. So last summer, I got this bright idea to start hitting a few garage sales every Saturday, looking for cookbooks to add to my collection. Well, I wasn't nearly as successful as my mom. After several weeks, I had only run across one cookbook. Granted, I would only go to 4 or 5 garage sales each Saturday, but I figured that I could go buy a brand new cookbook for the price I was paying in gas.
That one cookbook I did come across, though, is one of my little treasures. It is a copy of the Better Homes and Gardens New Cookbook. I'm not sure what edition it is – I can't find a copyright anywhere, but it is an older copy. The pages are yellowed and worn, and the pictures are definitely not modern. There are some added inserts in the back that are dated 1975, so I figure the book itself is from around the same time.
I think the reason I love this book so much is that it is fun to go through and see what kinds of recipes were popular around the time I was born. Some of the recipes leave me with a big question mark, wondering who would really make them, but others sound like timeless classics. Like this chicken dish that I made. I changed up a few things, but what I ended up with was a delicious dinner that I would make over and over again. And when a recipe stands the test of time, you know you've found a winner!
Chicken Supreme
adapted from Better Homes and Gardens New Cookbook
6 bone-in chicken thighs
3/4 teaspoon seasoned salt
dash of paprika
1 cup chicken stock
1/4 cup white wine
1/4 cup diced onion
1/4 teaspoon curry powder
dash of pepper
2 tablespoons all-purpose flour
1/4 cup cold water
1 cup sliced mushrooms
olive oil
Preheat oven to 350F.
Sprinkle the chicken thighs with the seasoned salt and paprika. Place chicken in a 9×13 baking dish.
Combine the chicken broth, wine, onions, curry powder and pepper. Pour over chicken. Cover with foil. Bake for 30 minutes, then uncover and bake for an additional 45 minutes or until chicken is done.
When chicken is almost done cooking, heat a small amount of olive oil in a pan. Add mushrooms and sauté until tender. Remove from heat.
When chicken is done, remove from oven. Remove chicken from pan and cover to keep warm. Strain the pan juices, and reserve for the sauce. In a small pan, blend the flour and the cold water. Slowly stir in the pan juices. Cook and stir over low heat until sauce thickens, the boil for 3 to 4 minutes. Add the mushrooms and heat through. Serve chicken with the sauce.