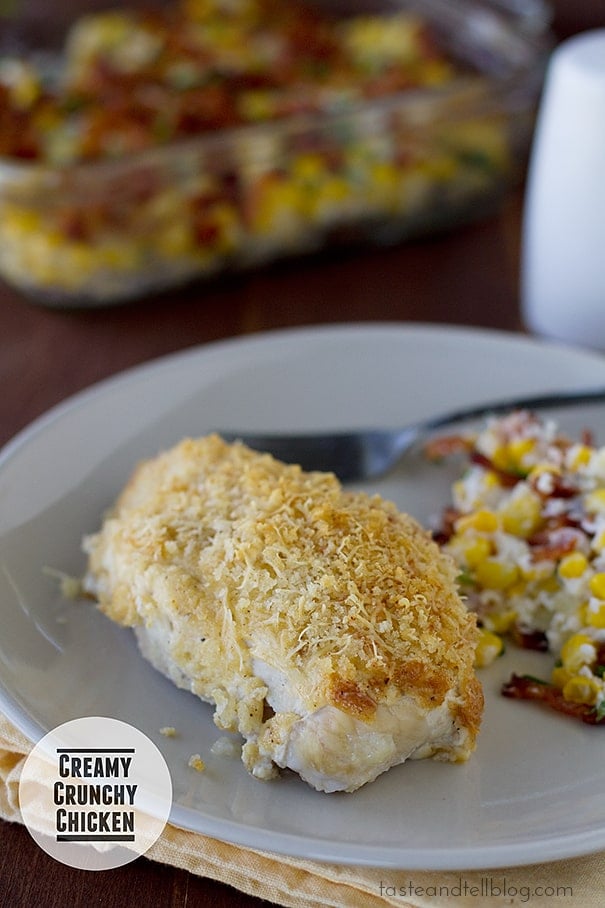 I love to cook. I think that's pretty apparent, right? 🙂
And I know that I'm supposed to be the expert here. Not that writing a food blog makes me an expert, but I should know a few things since I do this for a living. So it may come as a shock when I tell you –

I struggle with cooking chicken breasts.
There. I said it. I feel a little relieved now.
But those bad boys are hard to cook. You don't want to under-cook them. But over-cooking them is almost as big of a crime. And try as I might, I always struggle with finding that happy medium.
So needless to say, I was pretty excited when I came across this recipe. The original recipe claims that it is "melt in your mouth." I wouldn't go that far, but it was very moist. And I couldn't leave the recipe alone, and I wanted a crunchy topping, so I had to add my beloved Panko breadcrumbs to the top. I definitely would not change that!!
I know a lot of people are mayonnaise haters, but even if you are, I would suggest trying this recipe. I had tried a similar method a few years ago, but with salmon. I was curious to see how it would work out with chicken. While I think the mayo flavor showed itself on the salmon recipe, I think that you would never have guessed that these chicken breasts are covered in mayo.
And while I'm sure it would still be possible to overcook these chicken breasts if you kept them in the oven way longer than you should, I definitely think that the topping makes this recipe pretty fool proof. And moist, flavorful – and I might add effortless – chicken is always a winner in my book!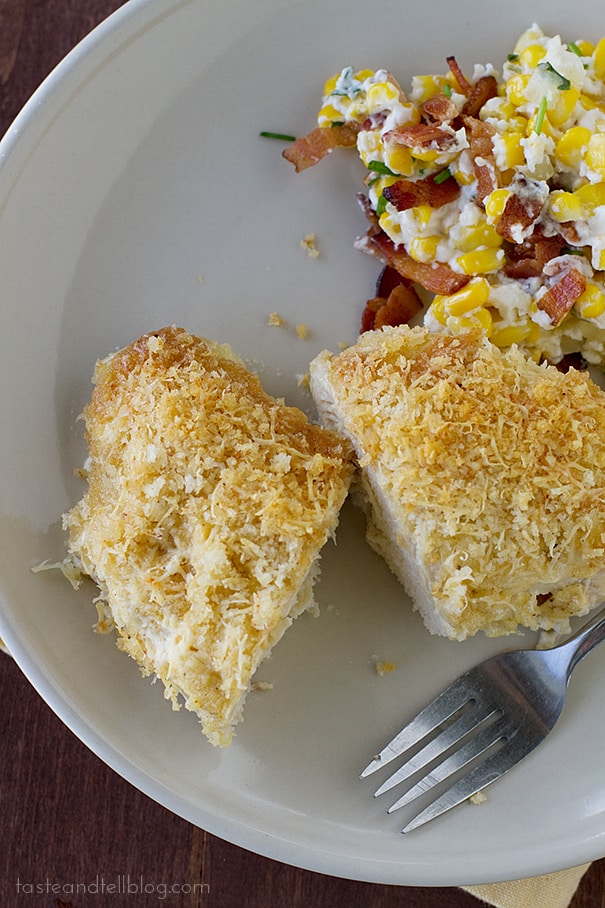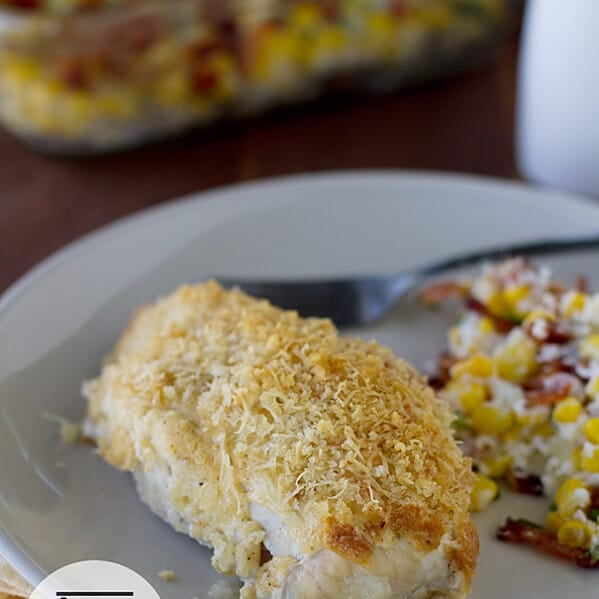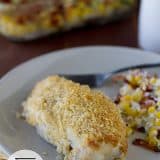 Creamy Crunchy Chicken
---
Prep Time: 10 minutes
Cook Time: 45 minutes
Total Time: 55 minutes
Yield: 4 servings 1x
Description
A moist and tender chicken with a crispy topping.
---
Scale
Ingredients
4 chicken breasts (6–8 oz each)
2/3 cup mayonnaise
1 tablespoon Dijon mustard
1 tablespoon sour cream
1 teaspoon garlic powder
1/2 teaspoon seasoned salt
1/2 teaspoon pepper
1/2 cup Panko breadcrumbs
1/2 cup fresh grated Parmesan
---
Instructions
Preheat the oven to 375F.
Place the chicken breasts in a baking dish. In a bowl, combine the mayonnaise, Dijon, sour cream, garlic powder, seasoned salt, and pepper. Spread the mixture evenly over the chicken breasts.
Mix together the Panko and the Parmesan. Sprinkle over the mayonnaise mixture.
Bake until the chicken is cooked through, about 45 minutes.
More chicken breast recipes: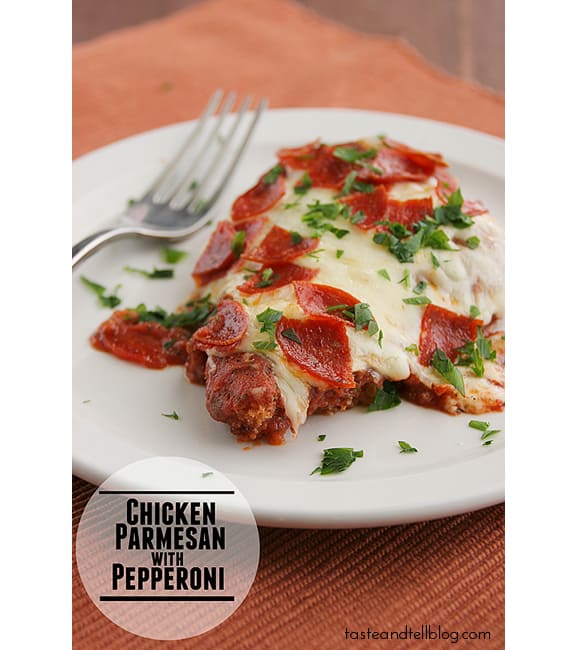 Chicken Parmesan with Pepperoni
Basil Butter Chicken with Honey Mustard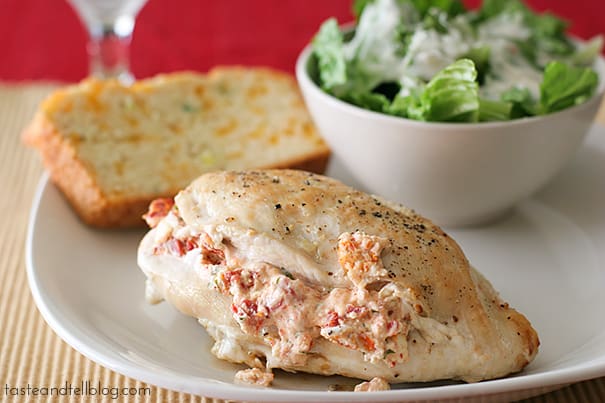 Feta Stuffed Chicken Breasts
Around the Web:
Healthier Chicken Cordon Bleu from Rachel Cooks
Cheesy Honey Mustard Chicken from Plain Chicken
Smothered Green Chile Bacon Chicken from Chef in Training