These muffins are loaded with granola, coconut and lots of bananas in these Banana Crunch Muffins that are sure to become a favorite!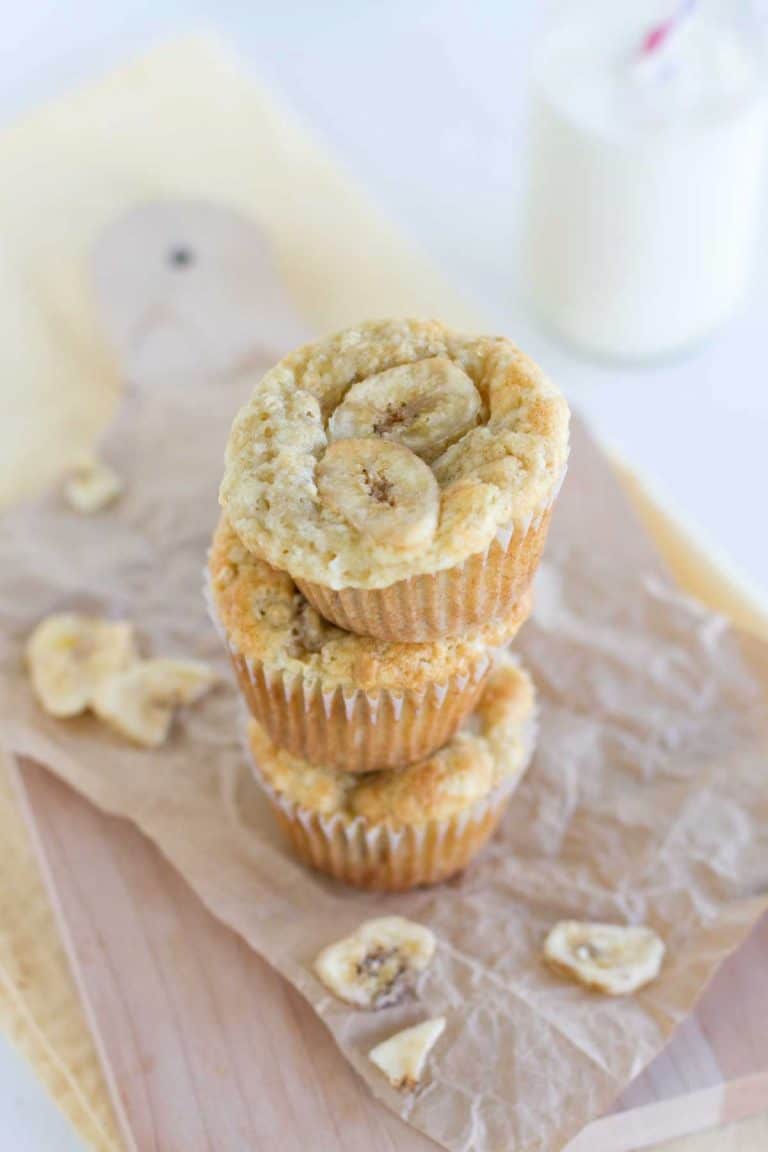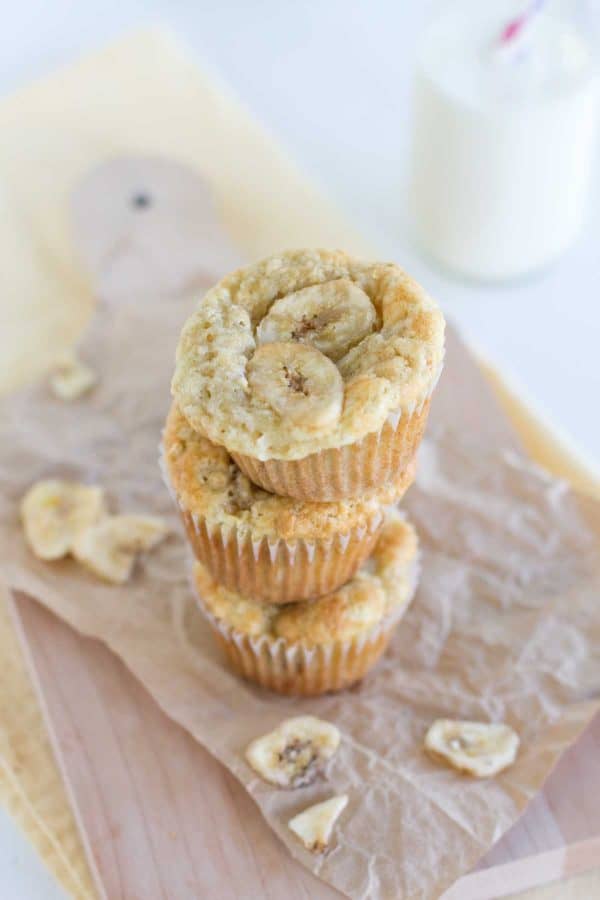 Originally published July 21, 2008: I'm always looking for more ways to use those ripe bananas up, and this one from the archives is great! In fact, you may want to let those bananas get ripe just for this recipe!
I've said it before, and I'll say it again – I wish I could participate in all of the "foodie" events out there! It seems like every week an event is announced, and I promise myself that I will participate, but then time gets away from me. This happens way more often than I'd like to admit.
Ever since I heard about Ruth's event – Bookmarked Recipes – I knew it would be a great event for me to participate in. I'm the queen of bookmarking recipes!! But then, just like every other great event, time has been getting away from me, and I haven't had a chance to participate yet. I'm changing that now!!
I've mentioned before that I've been designated to make the treats for birthdays at work. Well, we had one a few weeks ago – on July 3rd. We only had a half day at work that day, so we decided to do a birthday breakfast instead of treats after lunch, since we would all be leaving at lunch. I was asked to make some muffins to contribute. I knew I'd be able to find a great recipe in one of my cookbooks, but I decided to hit my bookmarked recipes to find one. I went through my recipes marked as "muffins", and one title – Banana Crunch Muffins – stood out to me. And I actually had some on-their-way-out bananas at home. I clicked on the link, but it no longer existed! Then I realized that the blog it was bookmarked from – Mommy Cooks – (which I've mentioned recipes from several times) no longer existed. Luckily, Elizabeth, the writer of Mommy Cooks, started up a new blog – The Flowering Dogwood. So I went over to her new blog to see if she had re-posted the Banana Crunch Muffin recipe. As luck would have it, she had just posted about these muffins that same day I went looking!
These muffins were delicious! I was expecting more of a "crunch" with the granola, and I didn't really get that, but it did add another layer of flavor and texture. I had some dried bananas that I topped mine with, but they would be great sprinkled with some extra granola as well. And they were a hit at work!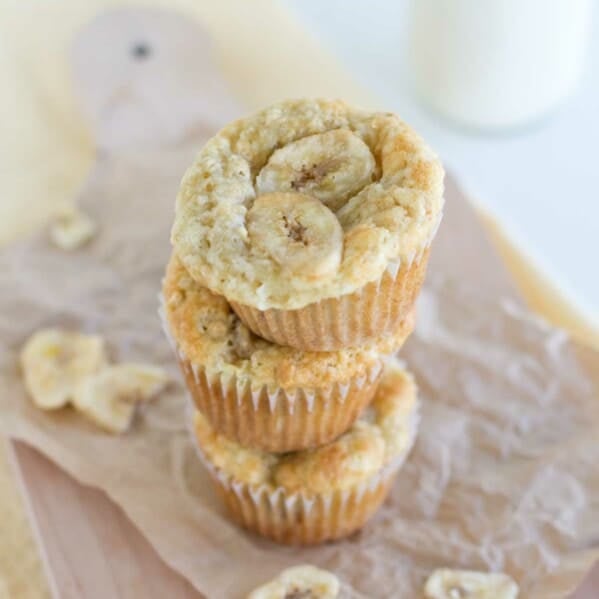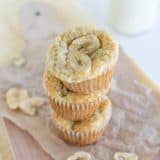 Banana Crunch Muffins
---
Author:
Prep Time: 15 minutes
Cook Time: 30 minutes
Total Time: 45 minutes
Yield: 18-28 muffins 1x
Category: Breakfast
Method: Baked
Cuisine: American
Description
These muffins are loaded with granola, coconut and lots of bananas in these muffins that are sure to become a favorite!
---
Scale
Ingredients
3 cups all-purpose flour
2 cups sugar
2 teaspoons baking powder
1 teaspoon baking soda
1/2 teaspoon salt
1 cup unsalted butter, melted and cooled
2 extra-large eggs
3/4 cup milk
2 teaspoons vanilla
1 cup mashed ripe bananas (2 bananas)
1 cup medium-diced ripe bananas (1 banana)
1 cup walnuts, chopped
1 cup granola cereal
1 cup sweetened flaked coconut
dried banana pieces
---
Instructions
Preheat the oven to 350F. Line 18 large or 28 regular muffin tins with paper liners.
In a large bowl, or the bowl of a stand mixer, whisk together the flour, sugar, baking powder, baking soda and salt. Add in the melted butter and mix.
In another bowl, combine the eggs, milk, vanilla and mashed bananas. Mix into the bowl with the flour, just until combined. (Do not overmix.)
Fold in the diced banana, walnuts, granola and coconut.
Fill the prepared muffin cups with the batter. Top each muffin with a dried banana chip.
Bake for 25-30 minutes, or until a tester inserted in the center comes out clean.