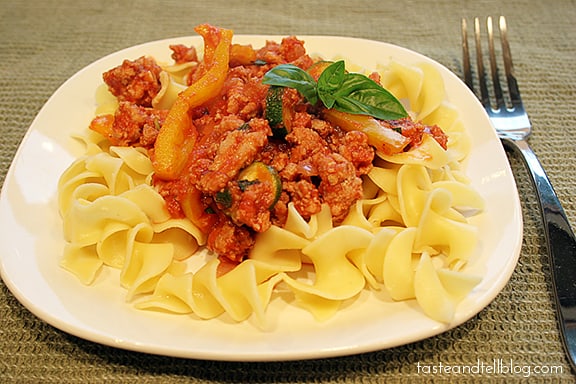 I am not a dieter. I have learned this after going through my 20's, trying just about every diet out there. I am a very average girl – body wise – but just like most women out there, I've struggled with my body image. So in come all of the diets. Some worked, others did not. But even with the ones that worked, I was never able to stick to them. I just love food too much.
So what do you do? Over the last little while, I have been learning to love what I have. And I have learned that I am an "everything in moderation" kind of girl. It would be hard for me to give up sugar, but that doesn't mean I need it every day, multiple times a day. I try to eat my veggies, and I try to cook healthy for the most part, but I will splurge sometimes and eat something that is really not healthy. It keeps me happy and it keeps me sane. That, along with regular exercise, has also kept me in the same size. (At least until I became pregnant!!) So although I'm still not 100% happy with my body, I have a healthy relationship with food and I'm actually able to enjoy eating.
I bring all of this up because the recipe I'm showing today comes from a cookbook from one of the many different "diets" out there – Body For Life. And I've actually tried this diet before, and it worked for me, and I had the lowest body fat percentage of my adult life. But like I said before, I couldn't stick with it in order to keep the results. But just because I'm not following the diet doesn't mean I can't enjoy some of the healthy recipes from it. This cookbook – Eating For Life – actually has quite a few recipes in it that I would love to try. Just because food is good for you doesn't mean it can't taste great!
This turkey goulash is an example of that. Great taste, and it's good for you! I did add some olive oil to the original recipe, because who wants to saute an onion in cooking spray? Plus, olive oil is a heart healthy oil! This is a meal you can feel good about eating!
American Turkey Goulash
slightly adapted from Eating For Life
Serves 4
8 oz uncooked egg noodles
2 teaspoons olive oil
1 onion, chopped
1 bell pepper, sliced
1 zucchini, sliced
1 pound ground turkey
2 cups tomato sauce
2 tablespoons fresh basil, chopped
Prepare egg noodles according to package directions.
In a large skillet over medium heat, heat the olive oil. Add the onion and cook for about 2 minutes. Add the bell pepper and cook an additional 2 minutes. Add the zucchini and cook for 2 more minutes. Remove the vegetables from the pan and set aside.
Add the ground turkey to the skillet and cook until no longer pink.
When the turkey is done, add the tomato sauce and basil to the pan. Cook, stirring occasionally, until it is heated through and thickened a bit. Add in the reserved vegetables and cook until the vegetables are heated through.
Serve the turkey mixture over the prepared egg noodles.