Chewy and full of chocolate, these cookies are made festive with the addition of sprinkles.
24 Days of Christmas – Day 3
There is one thing that comes up as the number one term searched for here on Taste and Tell over and over again. Cookies. You all like cookies.
But really, can you ever have too many cookie recipes?? This makes me wonder why it has taken me so long to post these cookies that I am bringing you today. I won't even tell you how many months ago I actually made them. I guess I was waiting for the perfect opportunity to share them – and what better time than when we are in high baking mode for the holidays??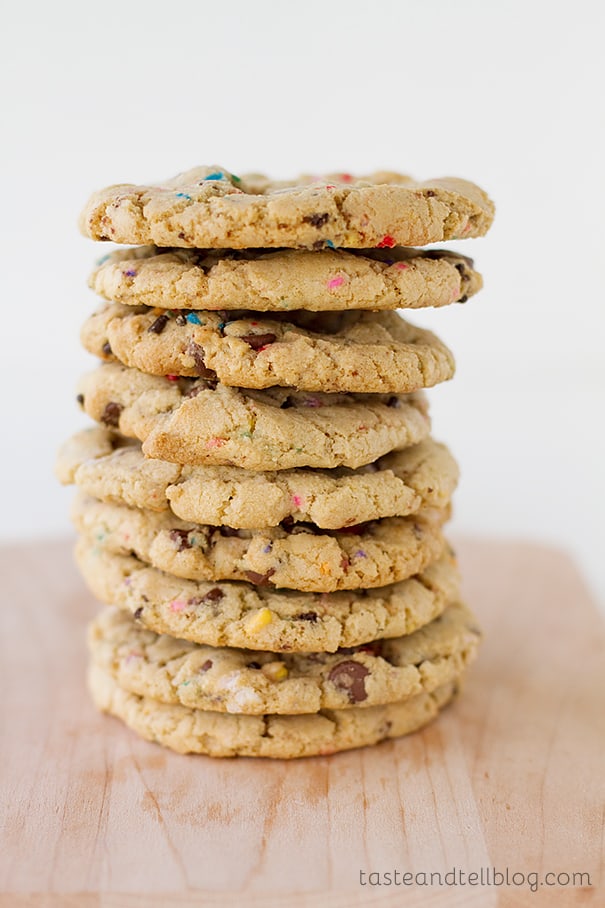 These cookies are chewy and chocolately and have a little bit of fun mixed in by adding sprinkles. If I were to make them again right now, I'd opt for some red and green sprinkles to make them perfect for Christmas. But that's the beauty of these cookies – change up the sprinkles for whatever occasion you are celebrating!
You will need either a blender or a food processor to process the oats in this recipe – there really aren't any shortcuts around this step. The oats give a different texture and flavor to these cookies that is not the same as regular all flour recipes. It's a great way to change things up!!
And the way I figure it right now, there are 22 days until Christmas, so that means 22 days to bake cookies, right? 😉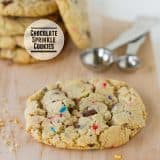 Chocolate Sprinkle Cookies
---
Prep Time: 20 minutes
Cook Time: 13 minutes
Total Time: 35 minutes
Yield: about 4 dozen cookies 1x
Description
Chewy and full of chocolate, these cookies are made festive with the addition of sprinkles.
---
Scale
Ingredients
1 cup butter, softened
1 cup sugar
1 cup light brown sugar, packed
2 eggs
1 teaspoon vanilla extract
2 1/2 cups old fashioned oats
2 cups all-purpose flour
1 teaspoon baking soda
1 teaspoon baking powder
1/2 teaspoon salt
2 cups semi-sweet chocolate chips
1 cup rainbow sprinkles
---
Instructions
Preheat the oven to 350F.
Cream together the butter, sugar and brown sugar until light and fluffy. Add the eggs, one at a time, scraping down the bowl after each addition. Beat in the vanilla.
Place the oats in a blender or food processor and blend until fine. In a bowl combine the ground oats, flour, baking soda, baking powder and salt. Add the dry ingredients to the butter mixture and mix until combined. Stir in the chocolate chips and the sprinkles.
Roll the dough into 1 1/2-inch balls and place 2 inches apart on ungreased cookie sheets. Bake golden, 11-13 minutes. Transfer to wire racks to cool.
More Chocolate Chip Filled Cookies: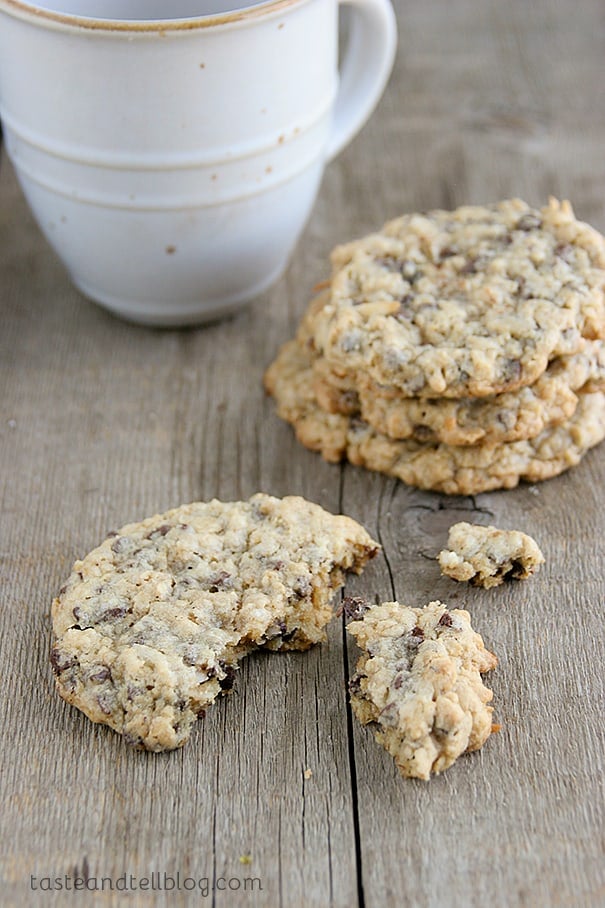 Chocolate Oatmeal Coconut Cookies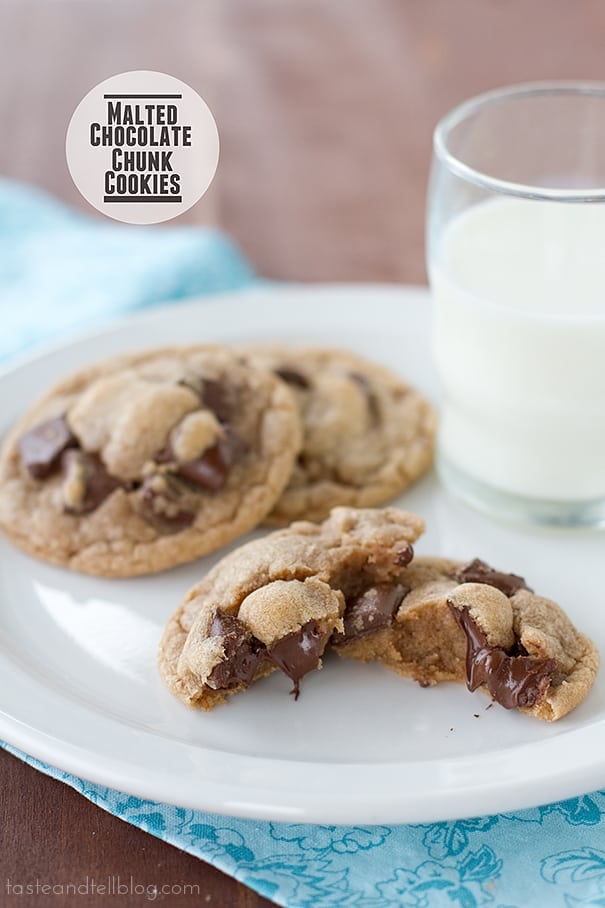 Malted Chocolate Chunk Cookies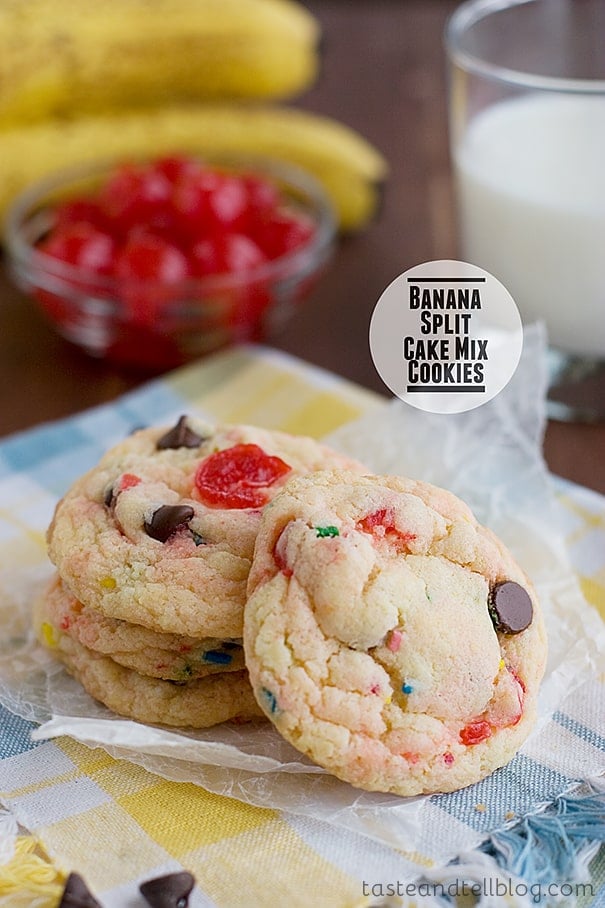 Around the Web:
Slice 'n Bake Chocolate Chip Cookies from Seeded at the Table
Orange Chocolate Chip Cookies from Budget Gourmet Mom
Perfect Chocolate Chip Cookies from Center Cut Cook