Labor Day. The "official" end of summer. I'm not sure I'm quite ready to go there yet, but whether or not I'm ready, it's still right around the corner. As in just days away.
I'm not prepared. Surprise, surprise. I'm just surviving right now, trying to recover from vacation, but it's time to start planning. That one last harrah to summer.
One thing is for sure. I'll be celebrating with a burger. Because you can't have that last backyard bbq without burgers. So I've compiled more than 35 of them from around the web. There is something here for everyone – beef, chicken, shrimp, vegetarian – I know there is more than one that I'd love to be cooking up this coming Monday!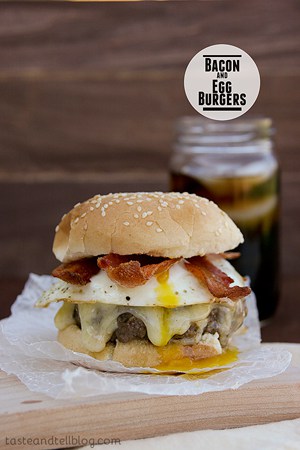 Bacon and Egg Burgers by Taste and Tell
Double Double Animal Style In-n-Out Copycat by Buns in My Oven
Over the Top Burger from Sweet Basil
Blue Cheese Stuffed Burgers by Unsophisticook
Pepper Jack Cheeseburgers with Jalapeno Cumin Relish by Sweet Treats and More
Pancetta Gruyere Burgers with Grilled Vidalia Onions by Savoring Today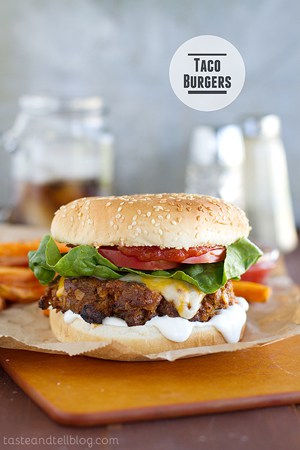 Taco Burgers by Taste and Tell
Chicken Sliders with Pasilla Peppers and Chipotle Ketchup by FoodieCrush
Bunless Fiesta Hamburgers by The Girl Who Ate Everything
Old Fashioned Burger Stand Burgers by Willow Bird Baking
Sriracha Ranch Chicken Burgers by Eclectic Recipes
Seven Layer Sliders by Taste and Tell
Queso Burgers by The Recipe Critic
Homemade Black Bean Burgers by Chocolate and Carrots
Mushroom Beef Sliders by Tales of an Overtime Cook
Crunchburgers by Dinners, Dishes and Desserts
Barbecue Bison Burgers by Aggie's Kitchen
Greek Burger with Feta and Tzatziki by Healthy Delicious
Flamenco Burger by Cook the Story
Banh Mi Burgers by Cafe Zupas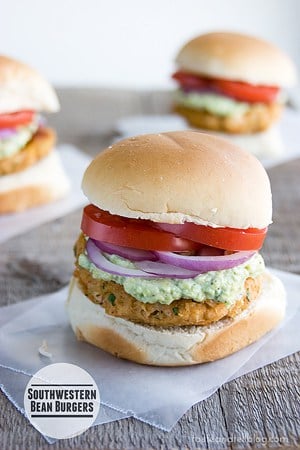 Southwestern Bean Burgers by Taste and Tell
Double Kraut Double Cheese Burgers by Noble Pig
Grilled Teriyaki Burgers by Budget Gourmet Mom
Portobello Burgers with Sundried Tomato Aioli by Busy in Brooklyn
Garden Salad Feta Stuffed Burgers by Diethood
Bruschetta Burgers by Miss in the Kitchen
Buffalo Beef Pepper Jack Cheese Burgers by La Bella Vita Cucina
California Burgers by That Skinny Chick Can Bake
Salmon Burgers with Dill Mayonnaise by Cooking with Books
Worcestershire Burgers with Gouda, Mushrooms and Ranch Dressing by Taste and Tell
Teriyaki Chicken Burgers by Lil' Luna
Juicy Salsa Burgers by Mom on Timeout
Bacon and Blue Cheese Burgers by Favorite Family Recipes
Baja Shrimp Burger by Apron Strings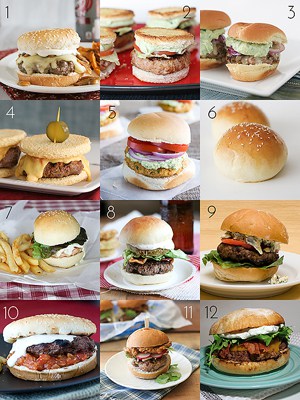 12 Labor Day Burger Ideas by Taste and Tell