A fun alternative to regular burgers, these Poblano Pepper Slider Burgers are packed with pepper flavor. They are topped with marinated onions and a creamy guacamole to really take them over the top.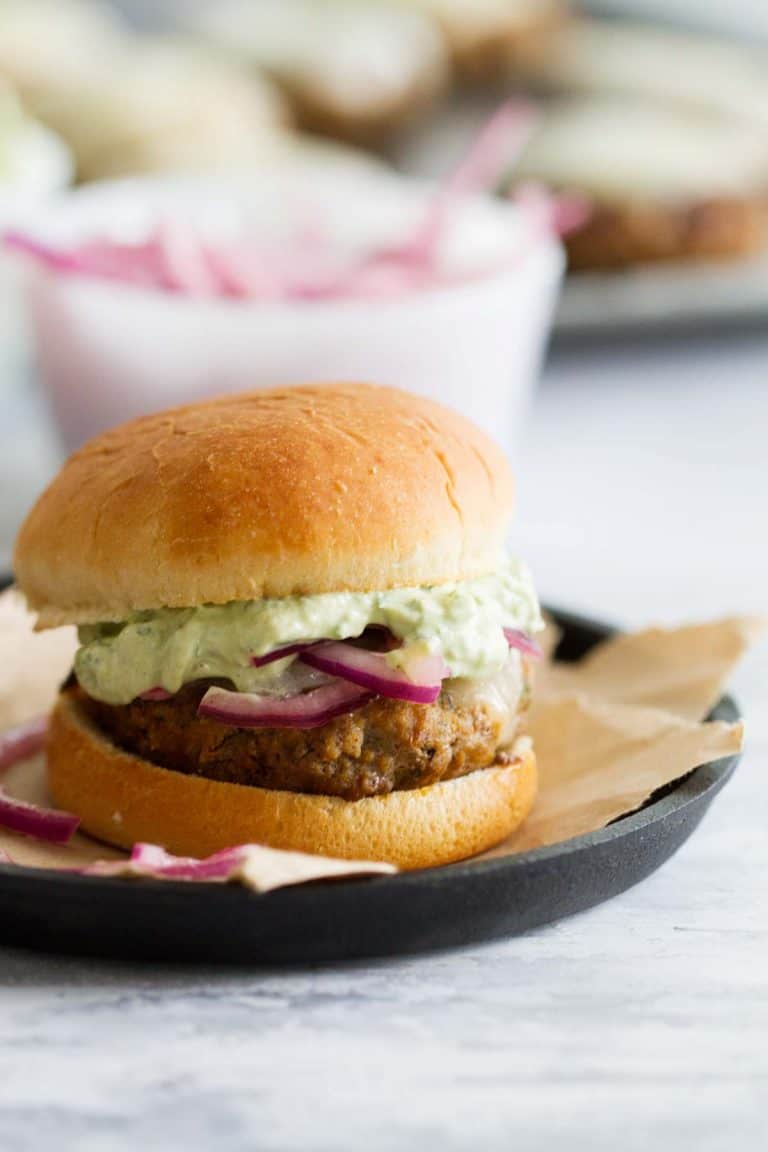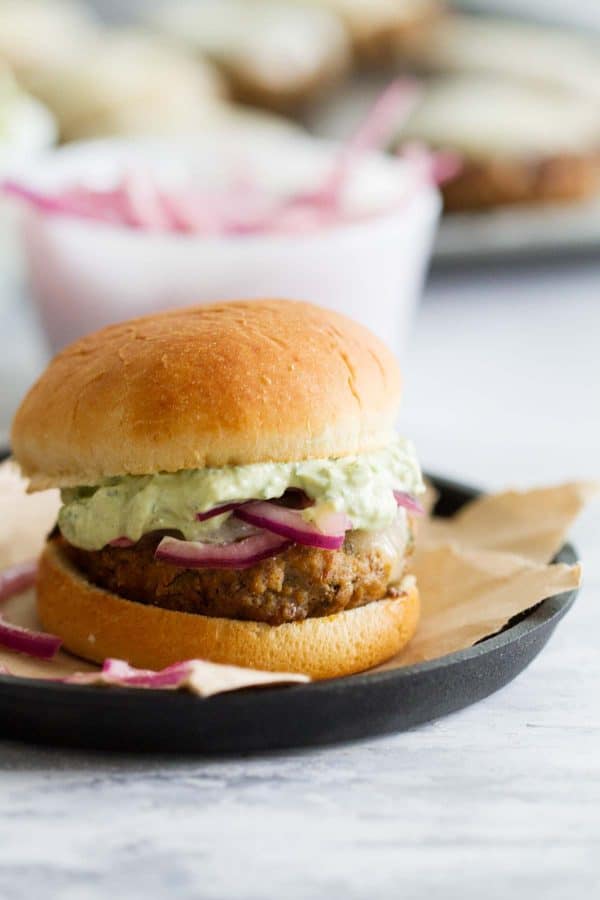 Originally posted November 20, 2010
I know that the official start of summer isn't for another month, but I'm all about claiming that summer starts on Memorial Day. (Even though my kids still have 3 days of school!) I'm so ready to give up on crazy schedules and homework and after school activities. And I'm so ready to spend the summer making hot dogs and burgers and all of the things I love the most in the summer.
In all honesty, it's really hard to be motivated to cook during the summer. The heat along with lazy days at the pool make me always lose that motivation. But my goal this summer is to find some of the best summertime dinners to share with all of you.
Starting with these Poblano Pepper Slider Burgers.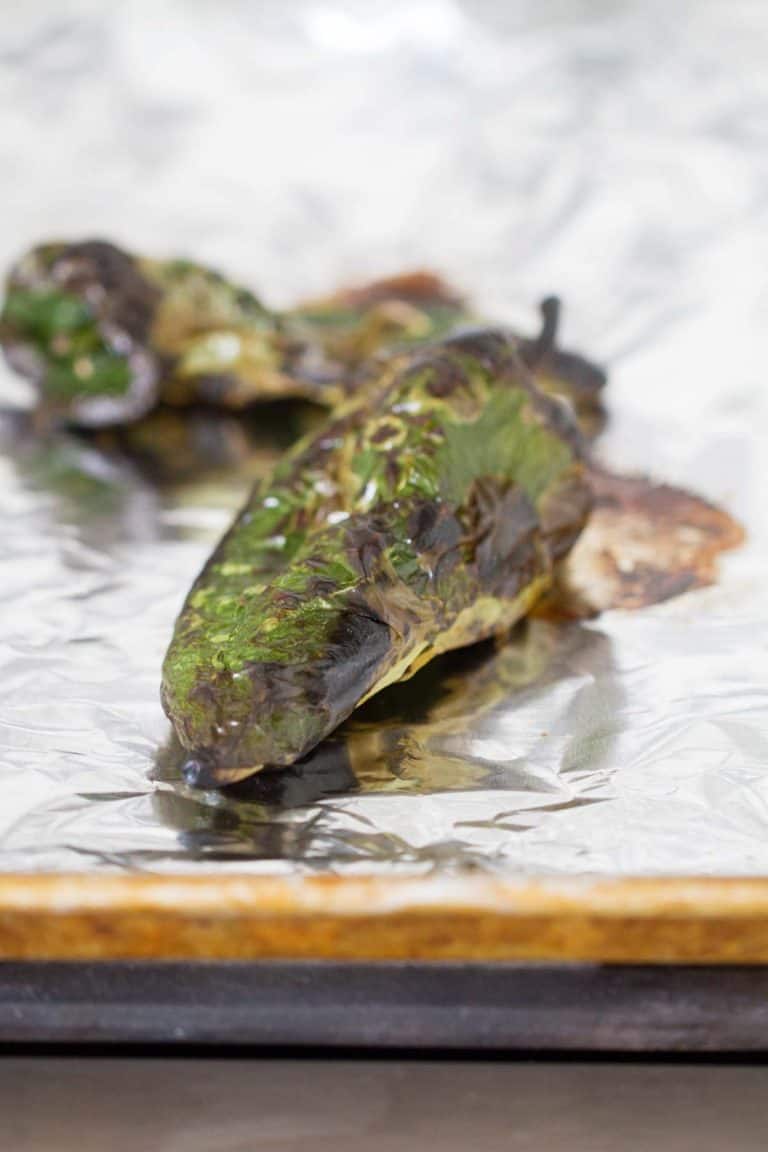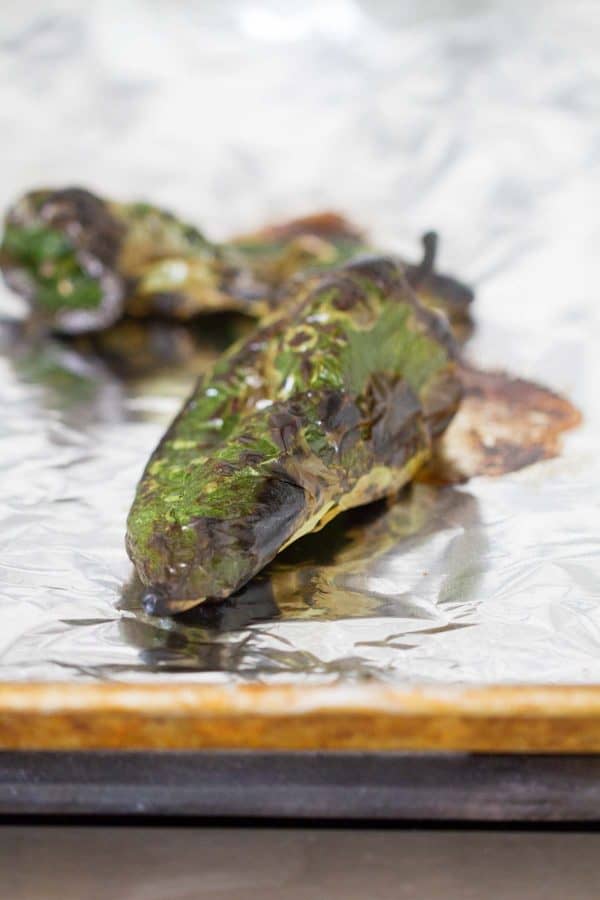 What really says summer better than burgers? Not much! And I have decided that when it comes to making burgers for my family, sliders are the way to go. Mostly because it's easier to control how much waste there is. One of my boys never eats a whole burger, while the other will devour his. And my daughter is usually good after only half of a regular burgers. These slider burgers are ideal because then the kids that don't want a lot can be happy with one slider.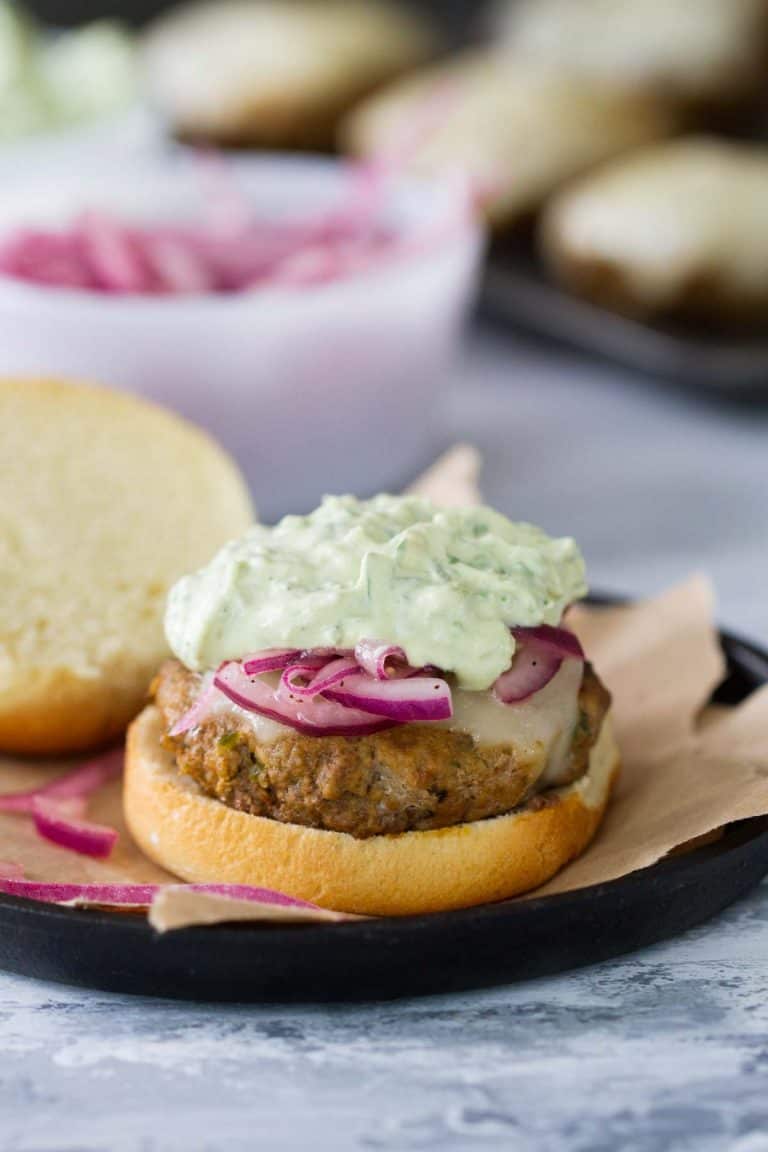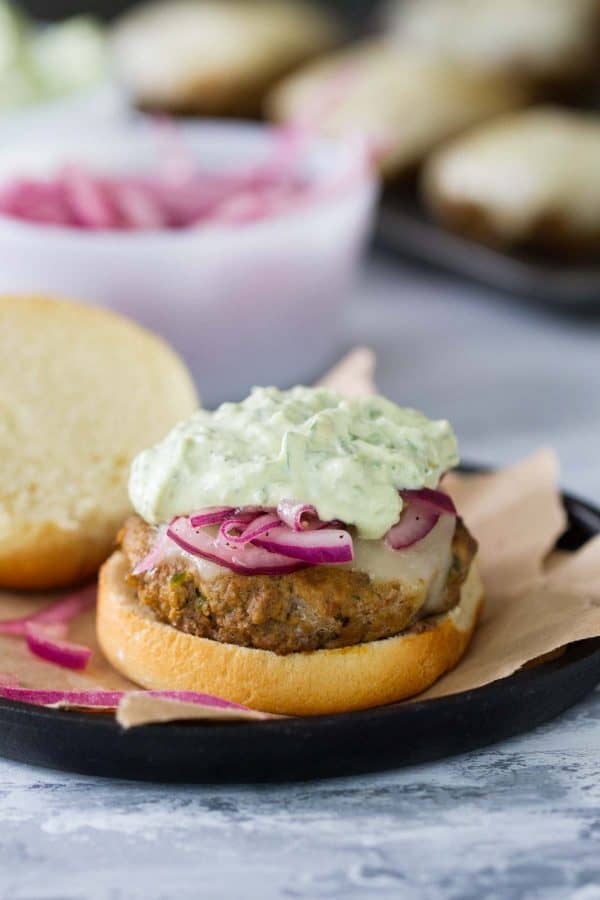 How do you make the Poblano Pepper Slider Burgers?
These Poblano Pepper Slider Burgers consist of 3 main components (plus the buns).
The first is the patty. Both ground beef and ground pork give the burger flavor and keep it moist. The secret ingredient here is pureed poblano peppers. The added moisture keeps the burgers juicy, and the pepper adds a ton of flavor, but isn't too spicy. (Love poblano peppers? Also make these Stuffed Poblano Peppers!)
The second component are the onions. Thinly sliced red onion rings are quickly marinated in lemon juice and oil. They soften up a bit and become the perfect addition to these slider burgers.
The third component is the creamy guacamole. Any burger with guacamole is a good one in my book, This is a step beyond guacamole with sour cream to make it creamier, cilantro to give it some freshness, and a little jalapeno to spice it up.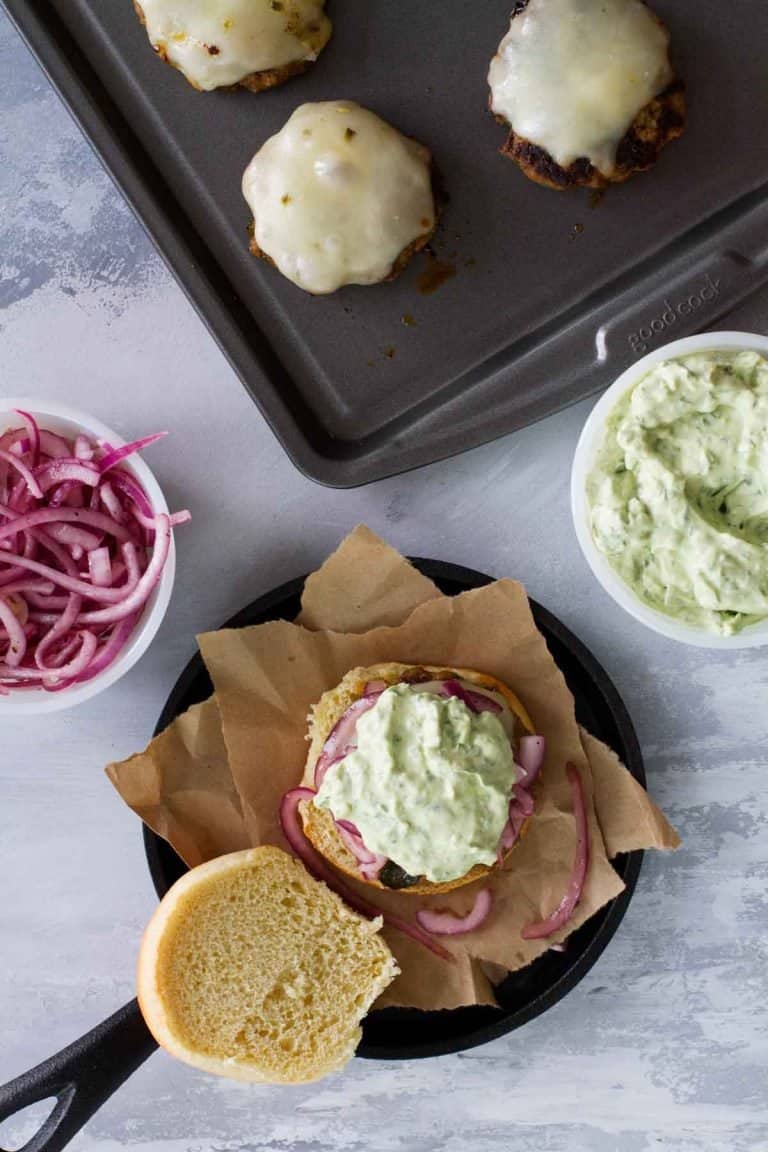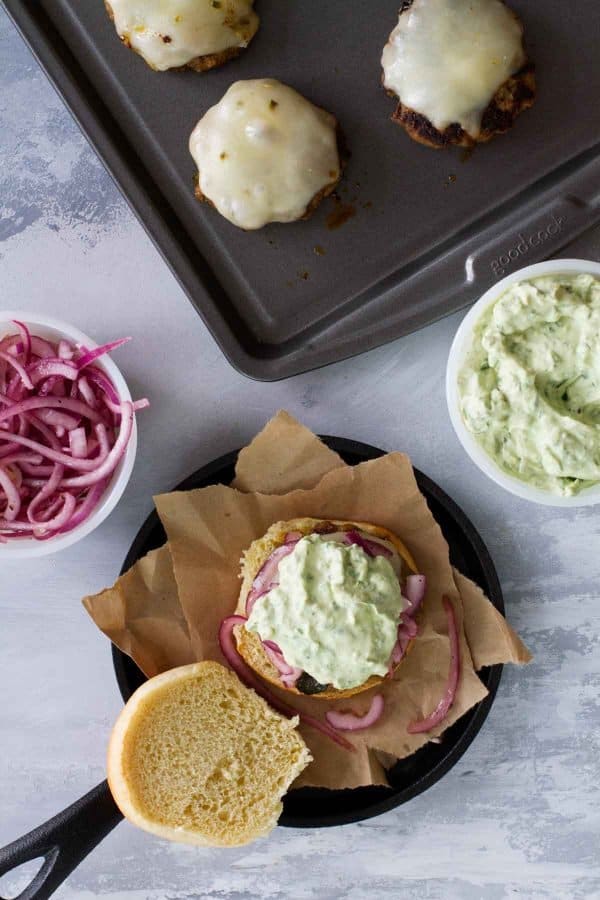 How to you cook sliders?
My favorite way to cook burgers, of course, is on the grill. But if you don't feel like firing up the grill, there are other ways to cook the sliders!
My go to is in a heavy skillet – preferably cast iron. Just heat the pan up pretty hot – at least to medium high. Add the patties and cook until they are seared on the first side (3-4 minutes) and then flip and cook the second side (3-4 minutes). The only problem with the skillet is that all of the patties won't fit in one skillet, so you end up having to cook 2 batches.
If you have a griddle, that can be the easiest way to cook the sliders, because all of them will fit together. The same rules apply – hot griddle then cook, turning them once.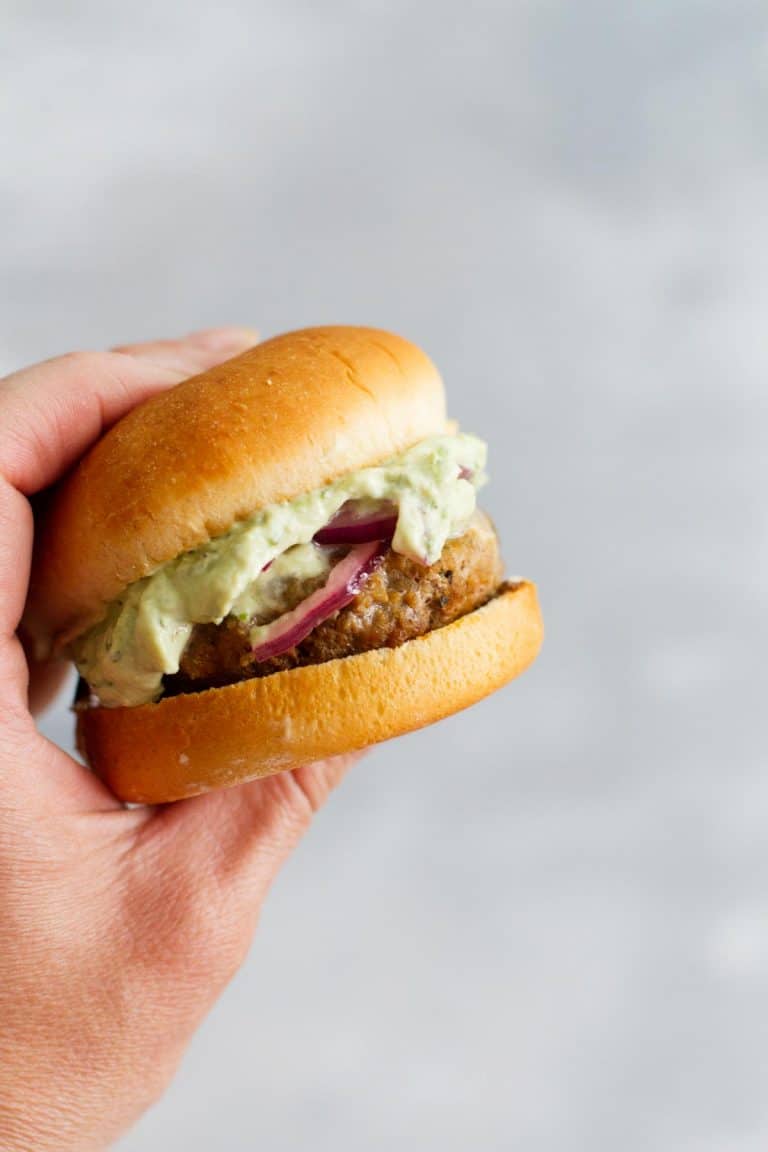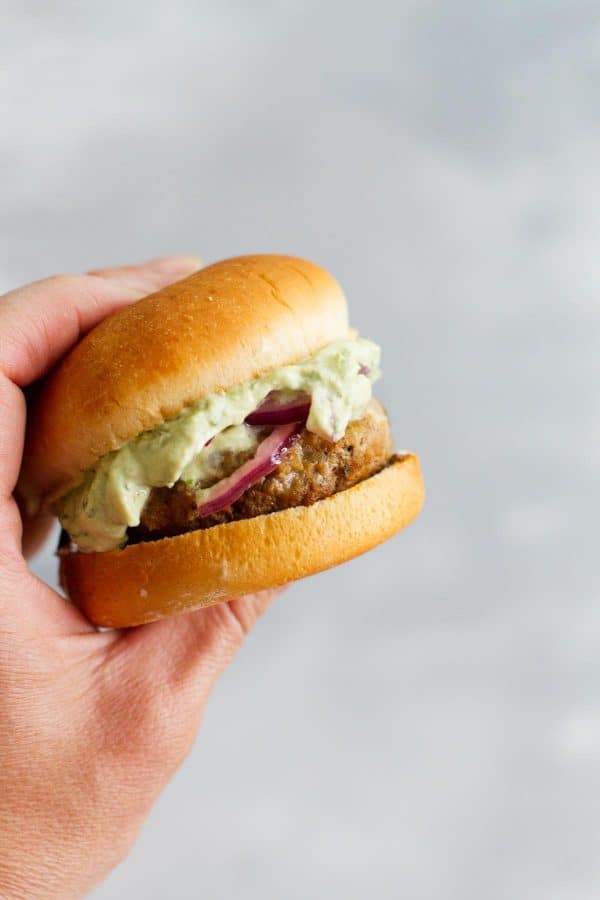 What should you serve with sliders?
Chips
Potato Salad Recipe with Corn and Poblanos
Crown Ruby Fruit Salad
Mexican Corn Salad
Looking for more slider recipes?
Seven Layer Sliders
Club Burger Sliders with Avocado-Ranch Dressing
Satay Sliders