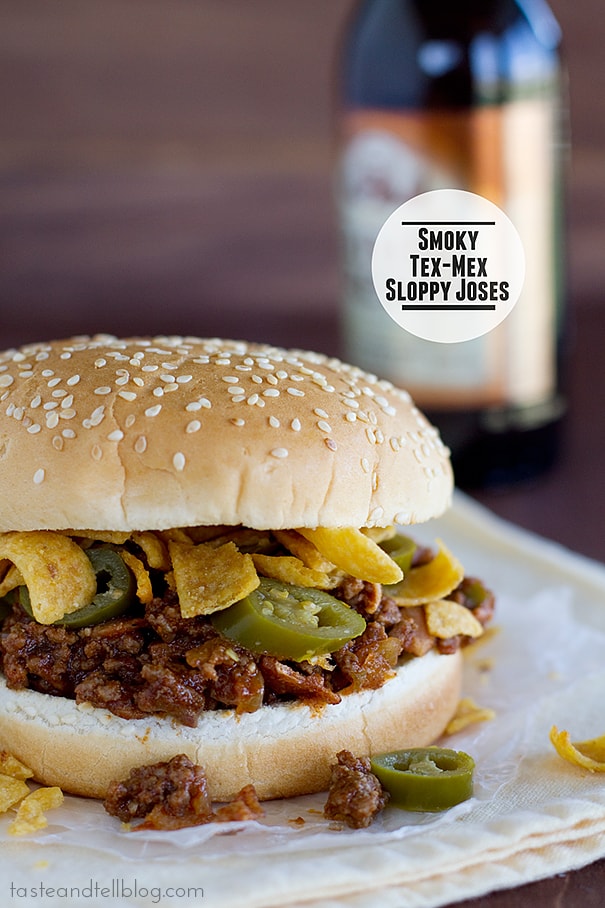 Honestly, you guys – that just about killed me.
I haven't posted a new recipe for a week now. I don't remember the last time I went a whole week without posting a recipe. But I'm so glad that things are back to normal here, and especially that they are so pretty. Seriously – I get a smile on my face every time I open up my blog. I really am loving it, and am glad that you all are, too.
So – the food. I'm a sucker for certain ingredients. Throw a magic ingredient into a recipe, and I'll come running. And I realize that this may make me sound a little bit trashy, but this recipe here has two of those magic ingredients:
Fritos and pickled jalapenos.
Yes – I never said I was gourmet. And I would never want to be gourmet if it meant giving up indulgences like Fritos and pickled jalapenos.
I'm pretty sure Rachael Ray is the queen of the sloppy joe. She's made so many versions, and since I love them so much, I've made many of her versions as well. Sloppy Cubanos, Hula Joes, Sloppy Johnnies, Tango Joes, Sloppy Buffalo Joes – that Rachael Ray knows how to get creative when it comes to the Joe.
This one right here may be going to the top of my "love" list. I cannot tell you how much I loved this, and how excited I was the next day for leftovers. As much as I love a good, traditional Sloppy Joe, these overtook the ranking for my favorite. The pickled jalapenos added some great heat – but if you aren't a fan, you could totally leave them off. But the Fritos – those are a must have. I love that they gave the sandwich a crunch. They made this totally stand out from a traditional sloppy joe.
And now I'm wondering what else I can throw Fritos and pickled jalapenos onto…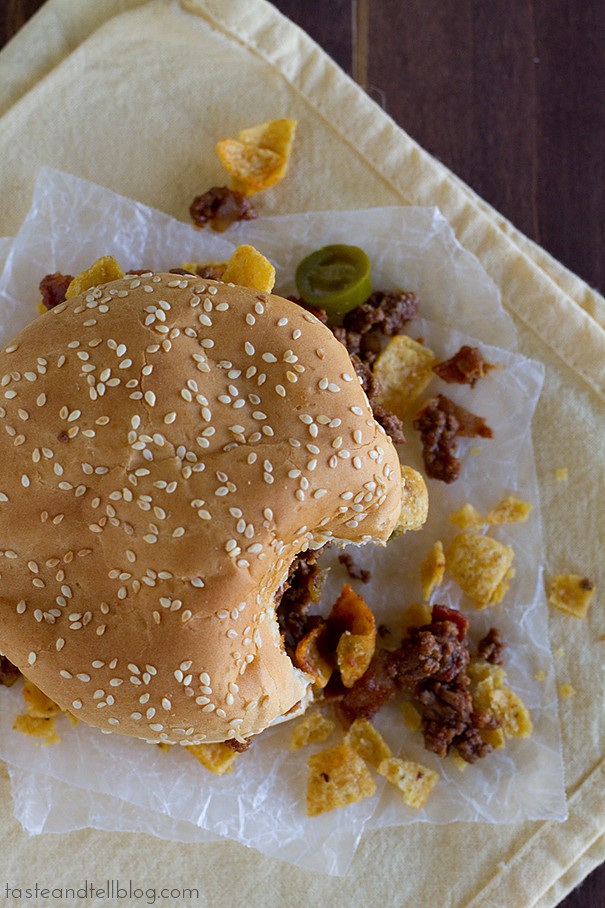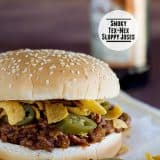 Smoky Tex-Mex Sloppy Joses
---
Prep Time: 10 minutes
Cook Time: 20 minutes
Total Time: 30 minutes
Yield: 4 servings 1x
Description
Recipe for Smoky Tex-Mex Sloppy Joses from Every Day with Rachael Ray
---
Scale
Ingredients
Extra virgin olive oil
4 slices of bacon, chopped
1 lb ground beef
Salt and pepper
1 cup chopped onion
1 jalapeño, chopped (seeds and ribs removed for less heat)
2 cloves chopped garlic
1 tablespoon chili powder
1 1/2 teaspoons ground cumin
1 1/2 teaspoons ground coriander
1 cup beef broth
1 (8 oz) can tomato sauce
2 tablespoons Worcestershire sauce
1 tablespoon light brown sugar
1 tablespoon apple cider vinegar
1 tablespoon hot sauce (such as Frank's Red Hot)
4 burger buns, toasted
Pickled jalapeños, for topping
Crushed Fritos, for topping
---
Instructions
In a large skillet, heat the olive oil. Add the bacon and cook until crisp. Remove with a slotted spoon to a paper towel lined plate to drain.
To the same skillet, add the ground beef. Cook, breaking up with a spoon, until cooked through and browned. Stir in the onion, jalapeño, garlic, chili powder, cumin and coriander. Cook until the vegetables are softened, about 5 minutes.
In a bowl, mix together the beef broth, tomato sauce, Worcestershire sauce, brown sugar, cider vinegar and hot sauce. Pour over the beef mixture. Bring to a bubble and cook until you reach your desired thickness, 5 to 10 minutes.
Serve the meat mixture on top of toasted buns topped with pickled jalapeños and crushed Fritos.
More Sloppy Joe Love: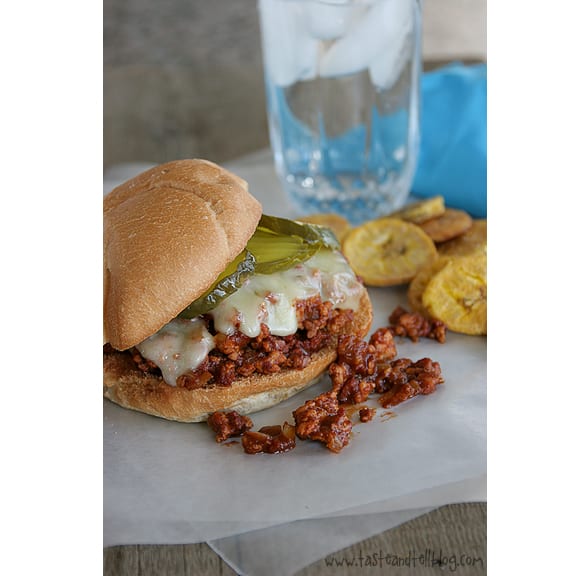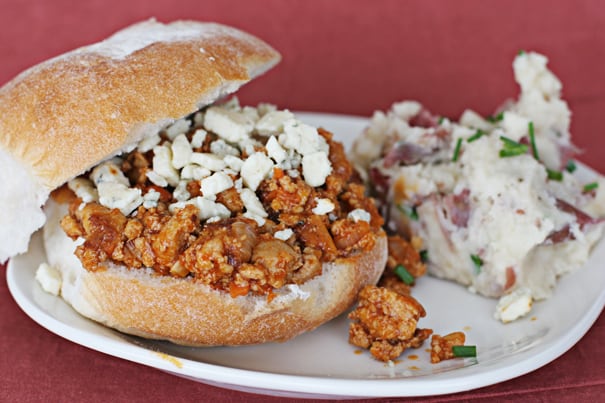 Around the Web:
Sloppy Joe Beef Quesadillas from 365 Days of Slow Cooking
Slow Cooker Sloppy Joes from A Farmgirl Dabbles
Italian Sloppy Joes from Serena Bakes Simply From Scratch