Get dinner on the table in minutes with these easy skillet cooked pork chops with dijon mushrooms.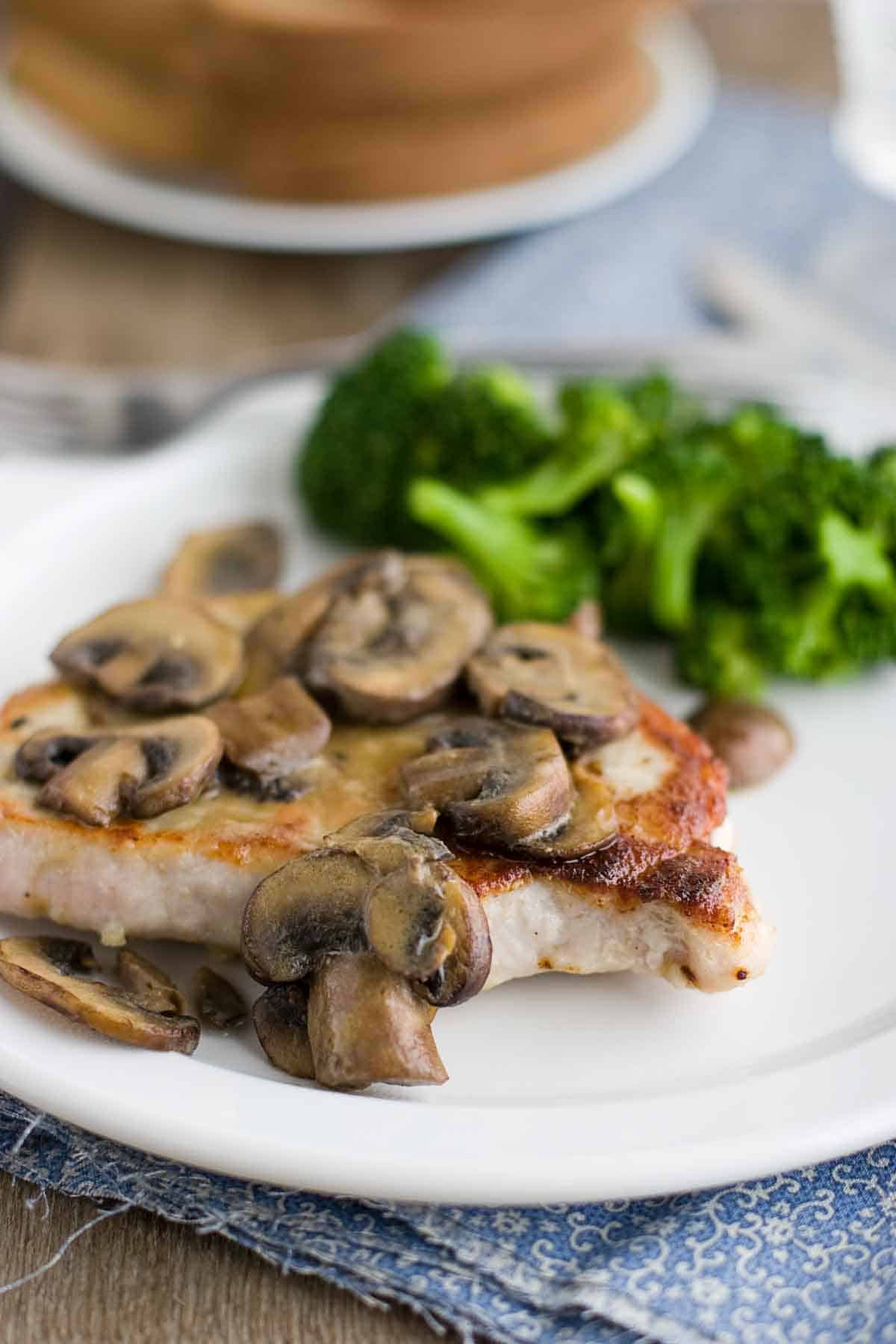 Have you ever been going about your day, and then all of a sudden realize that you have no idea where the last hour went?
I feel like that is my life lately. I looked at the calendar this weekend, and realized that March will already be here the end of this week. I swear I feel like I closed my eyes for 3 seconds, and when I opened them, I missed out on the last 2 months. And I've got a few exciting things on the burner right now, so I feel like the next 4 or 5 months may very well pass me by without me even noticing. It almost makes me long for those days as a kid when time seemed to pass so slowly!!
I have gone on a pork chop craze lately. I think it had been months and months since I had even made any pork (besides bacon and sausage) and now all of a sudden it's like I can't get enough. And with very good reason. This dinner was ready in well under 30 minutes. That's my kind of dinner!! And since I have an addiction to anything covered in mushrooms, you can bet that I loved this one. It really doesn't get easier or faster than this one!
More Recipes with Boneless Pork Chops:
Breaded Pork Chops with Cream Gravy
Barbecue Rubbed Pork Chops and Cheddar Grits
Grilled Pork Chops with Cilantro Lime Sauce
Panko Pork Chops with Creamy Herb Dressing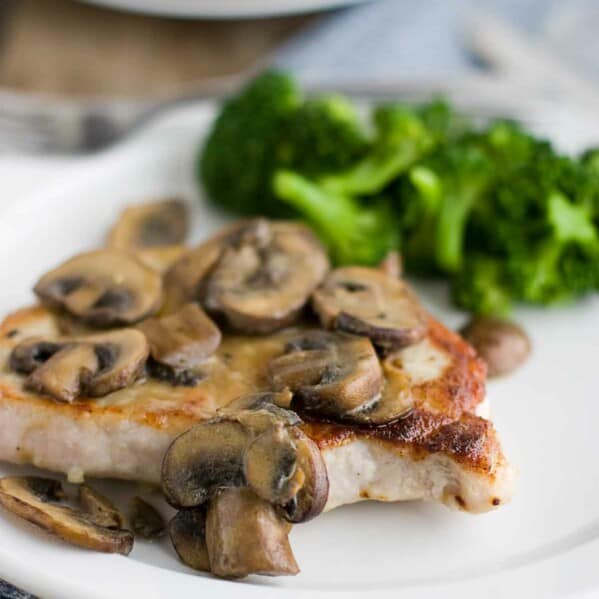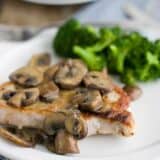 Pork Chops with Dijon Mushrooms
---
Author:
Prep Time: 5 minutes
Cook Time: 12 minutes
Total Time: 20 minutes
Yield: 4 servings 1x
Category: Main Dish
Method: Stove Top
Cuisine: American
Description
Get dinner on the table in minutes with these easy skillet cooked pork chops with dijon mushrooms.
---
Scale
Ingredients
4 tablespoons olive oil, divided
8 oz fresh mushrooms, sliced
4 boneless pork chops
1/4 cup all-purpose flour
salt and pepper
1/2 cup chicken broth
1 1/2 tablespoons dijon mustard
---
Instructions
Heat 2 tablespoons of the olive oil in a large skillet over medium-high heat. Add the mushrooms and cook until browned. Remove to a plate; set aside.
Heat the remaining 2 tablespoons of olive oil in the same skillet. Place the flour on a shallow plate or dish, season with salt and pepper, and dredge each pork chop in the flour. Add to the skillet and cook until the pork chops are cooked through, flipping once, about 5-6 minutes. Remove to a plate and tent with foil.
In the same skillet, add the chicken broth. Whisk in the mustard and cook for 1 minute to combine. Add in the cooked mushrooms and stir to coat the mushrooms. Season with salt and pepper if desired.
Serve the pork chops with the mushrooms spooned over the top.