Perfect as an after workout snack or when your sweet tooth is calling, these Peanut Butter Chocolate Energy Bites are filled with good for you ingredients and are the perfect sweet bite.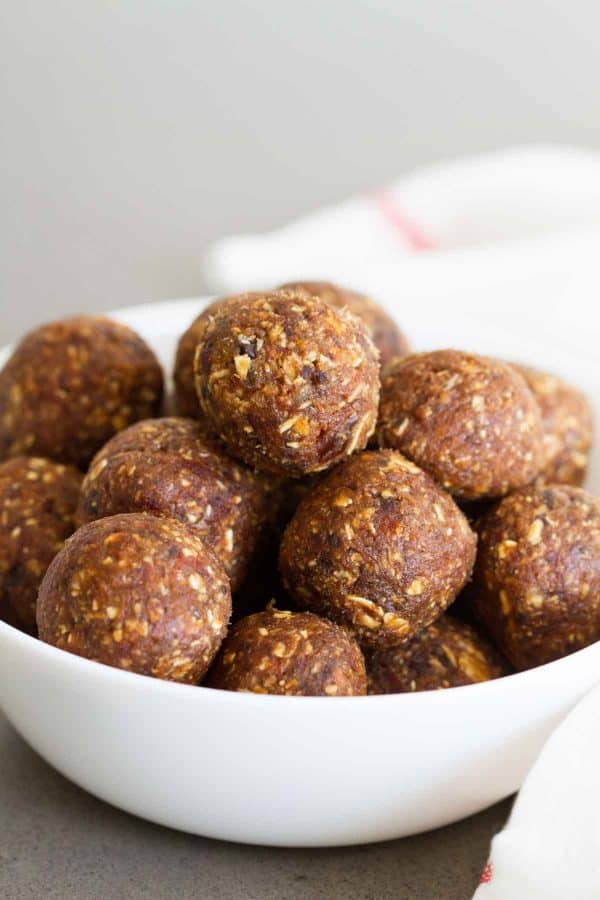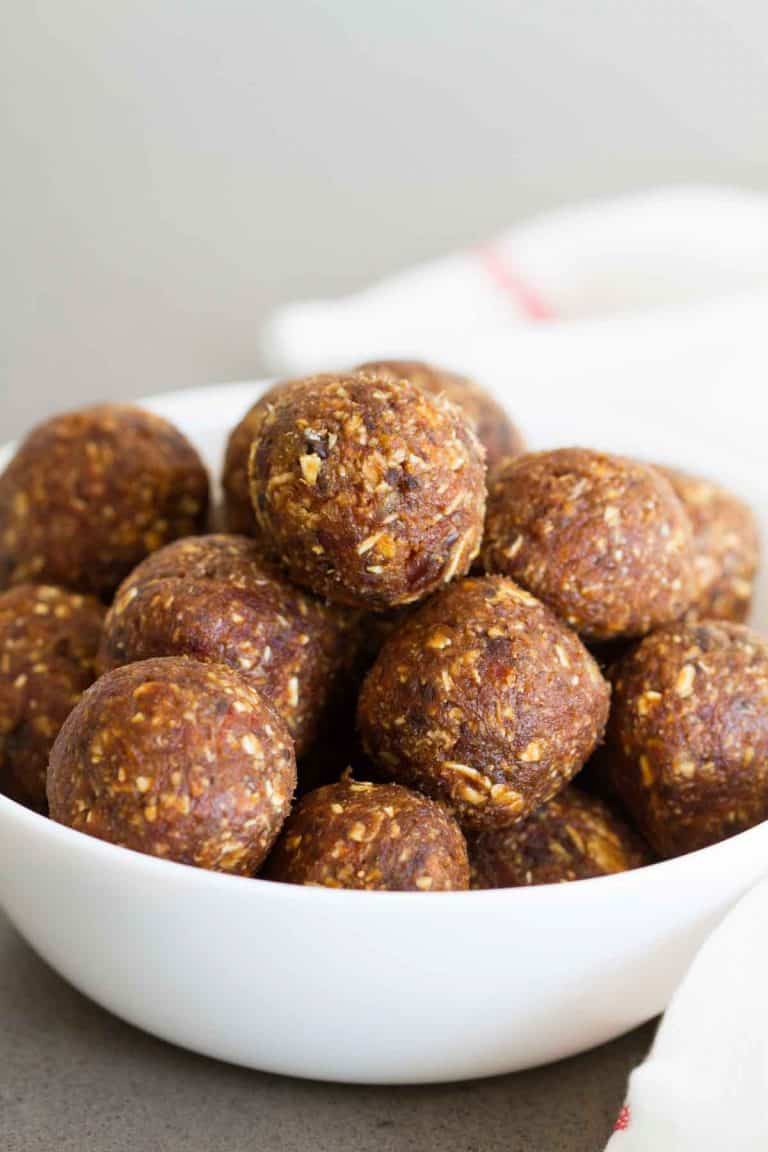 Crown Publishing is partnering with me for a giveaway – make sure you check it out at the bottom of this post!
So, are you someone who makes New Year's resolution to lose weight? To exercise? To eat better? I love the idea of starting over at the beginning of the year, a reset. But then I also read a statistic somewhere (don't quote me on this!) that only 8% of people actually keep their New Year's resolutions.
That's why I have never been great at following a specific "diet". I'm more of a believer of making healthy changes in the way you eat, but I don't cut things 100% out. Because for me, that just doesn't work.
But what does work for me is finding recipes that are easy, fresh and delicious. And also good for you.
Which is why I am loving today's cookbook review – Bobby Flay Fit.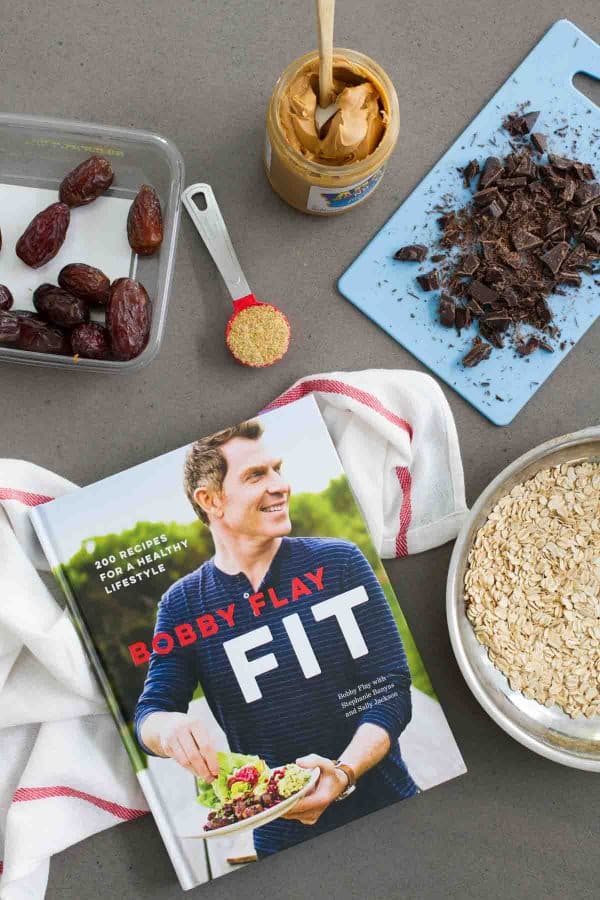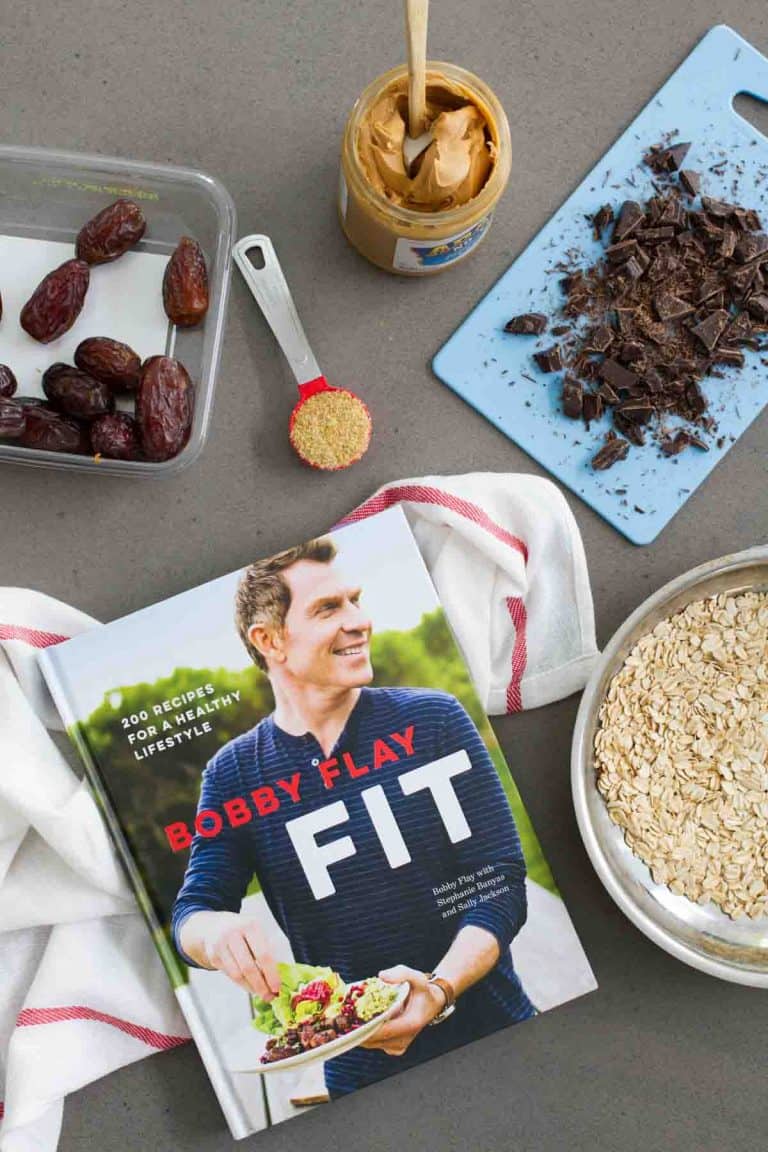 Filled with 200 recipes, what you won't find are eliminated ingredients. What you will find are recipes filled with flavor and that promote a healthy lifestyle. The recipes are fresh and flavorful and won't make you feel like you are missing out on anything – because you aren't! This is definitely my idea of eating well!
Things I love:
I love that the recipes are focused on real, fresh ingredients. I also love that these recipes are anything but boring. This is not just another diet cookbook – there are plenty of recipes that will make you get creative in the kitchen and maybe try out something you haven't tried before.
Recipes that I want to make:
Roasted Peach and Pistachio Smoothie
Overnight Muesli with Banana Yogurt Cream
Mini Zucchini-Banana Muffins with Berry Chia Jam
Baked Chile Cheese Tortilla Chips
Spicy Black Bean-Lime Hummus
Greek Fish Tacos with Grape Tomato Relish and Tzatziki Crema
Salsa Verde Chicken Soup with Roasted Hominy
Roast Chicken Dinner with Mustard Greens and Torn Rye Bread Croutons
Roasted Spaghetti Squash with Shallot and Herbs
Salt Roasted Potatoes
Individual New-York Style Strawberry Cheesecakes
Roasted Fruits with Coconut Whipped Cream and Amaretti Crisp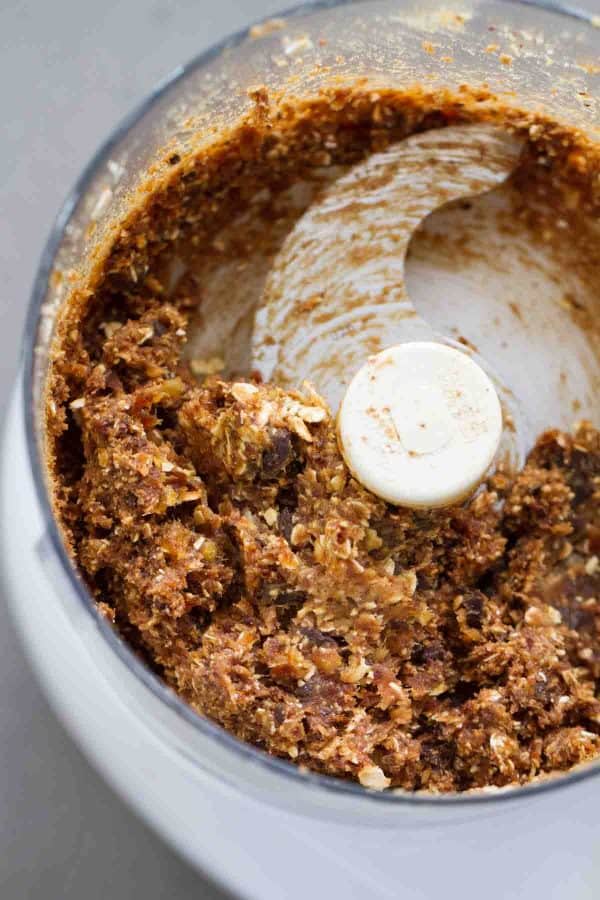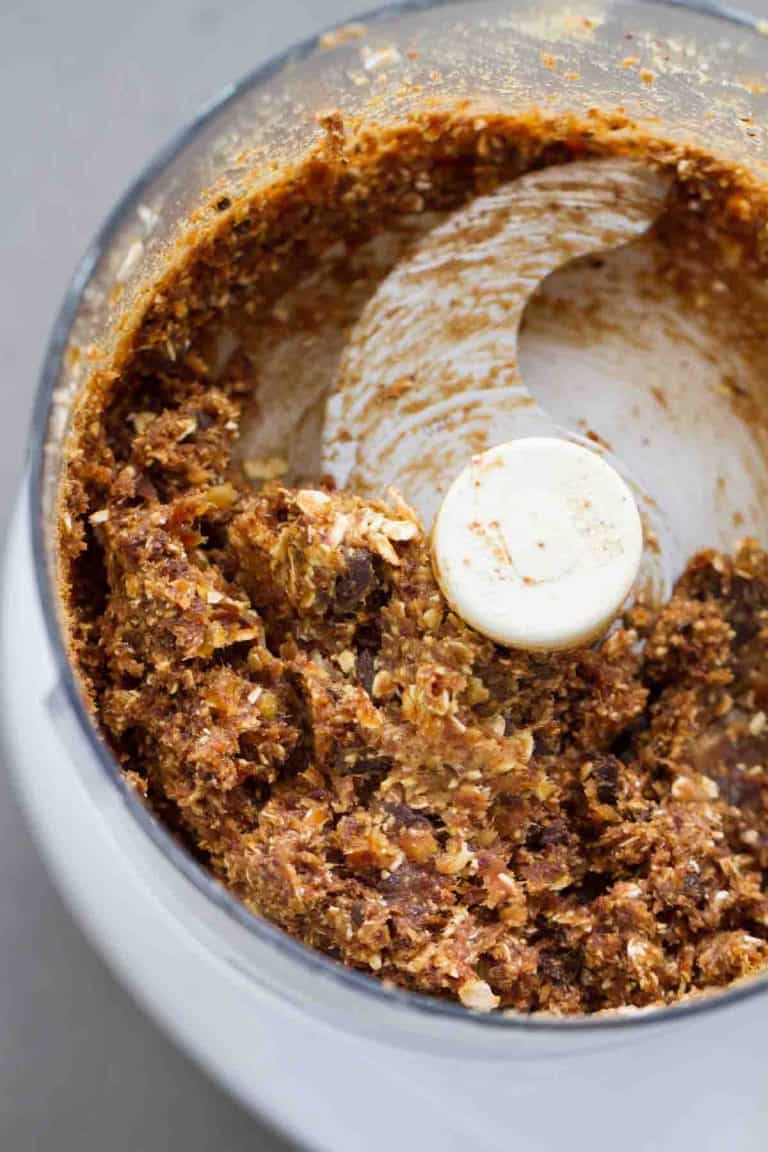 The Peanut Butter Chocolate Energy Bites
I have upped my workout schedule for 2018, so as I was looking through this book, I was looking for a good snack that would be satisfying yet easy for before and after workouts. When I saw these Peanut Butter Chocolate Energy Bites, I knew I had to make them.
I have seen the energy ball/energy bite craze all around me, but this was actually my first time making them myself. And I can't believe I waited so long, because these were so easy. Not to mention incredibly tasty. I was a little leary of the bittersweet chocolate, thinking that it would not be sweet enough for my tastes, but it was actually pretty darn perfect. The sweetness from the dates, combined with the chocolate – it was perfection. My kids loved these, too, which is great since they are always looking for a snack before dinner. I can give them one of these and actually feel good about it.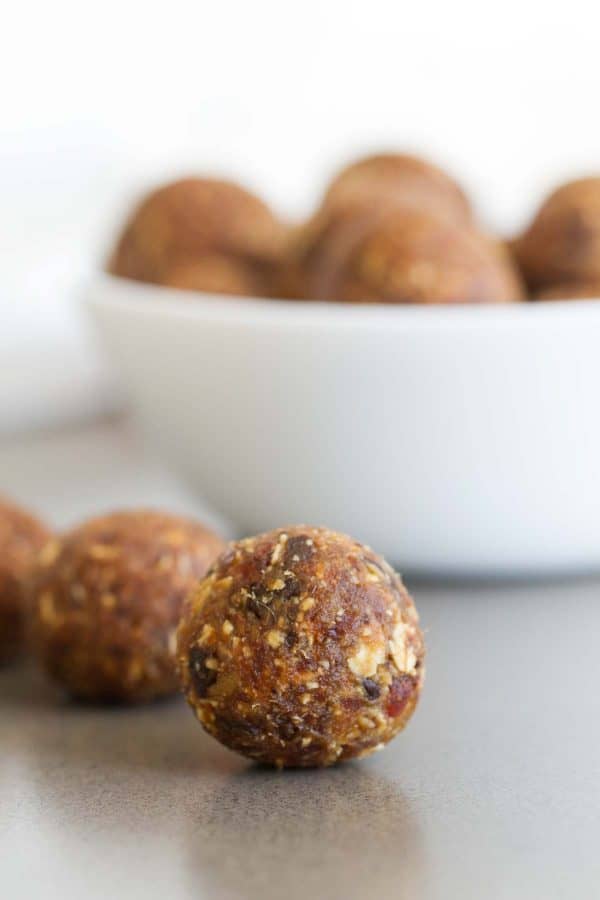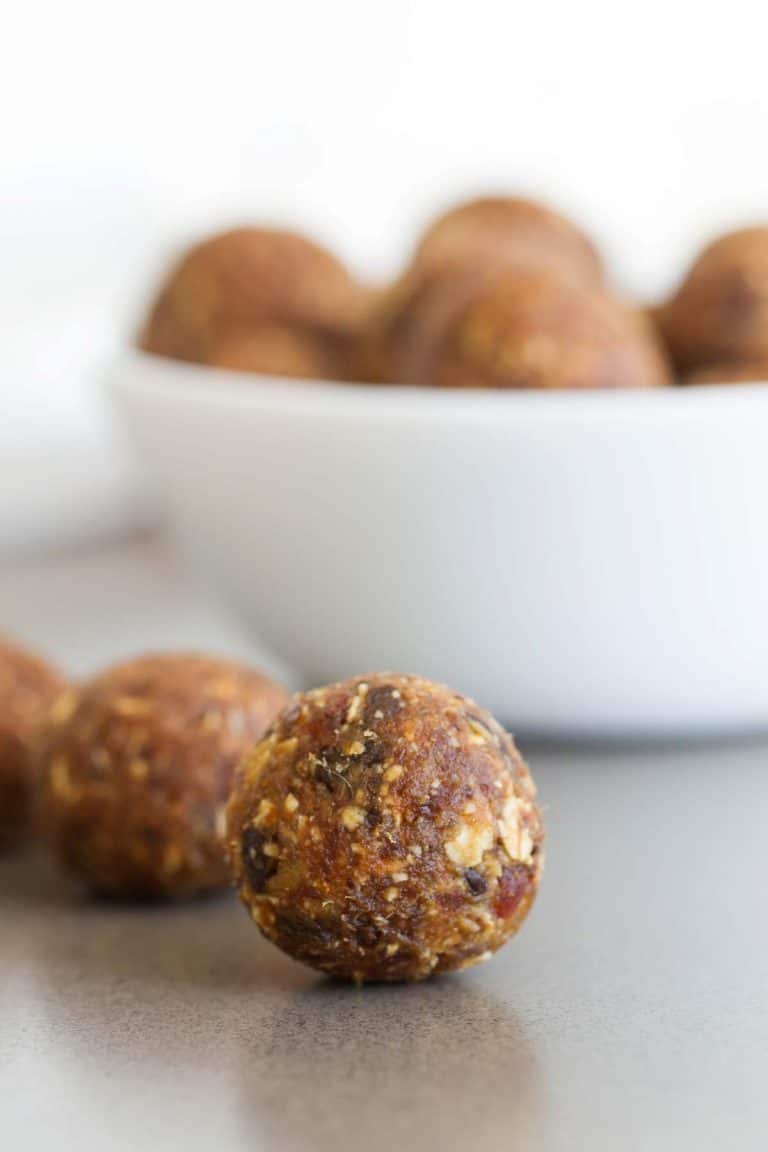 A couple hints for these – my dates had pits in them, so I had to go in and remove them. This is super easy, and only takes a minute or two, but you want to make sure you don't have any pits ruining your energy balls. The recipe calls for lightly toasting the oats. You can do this in the oven, but I find it is easiest in a skillet on the stove. Just put them over low to medium-low heat and stir them until they become fragrant and lightly toasted. Also, you can sub in almond butter, cashew butter, or any other "butter" for the peanut butter. My favorite is the Adam's No-Stir kind.
These may have been my first energy bites, but they definitely won't be my last!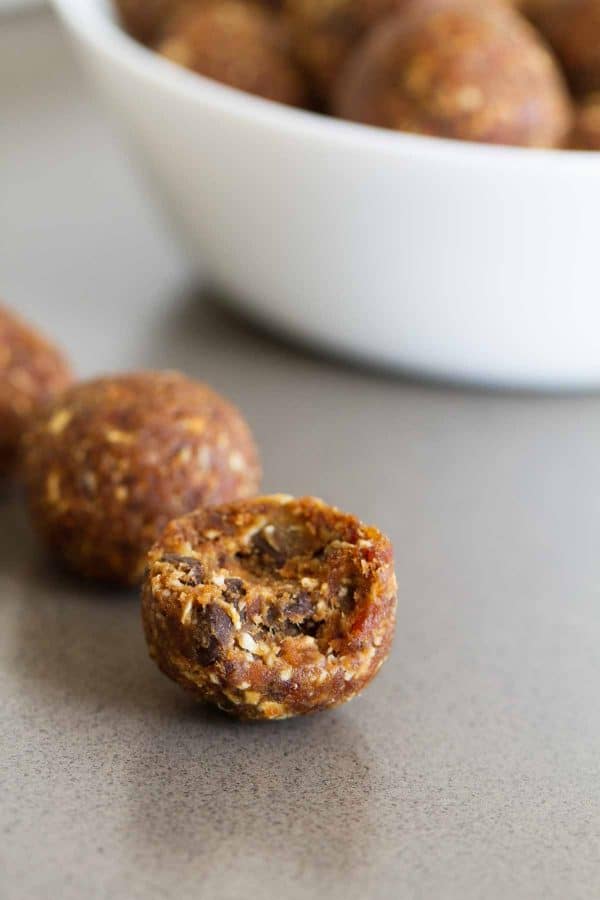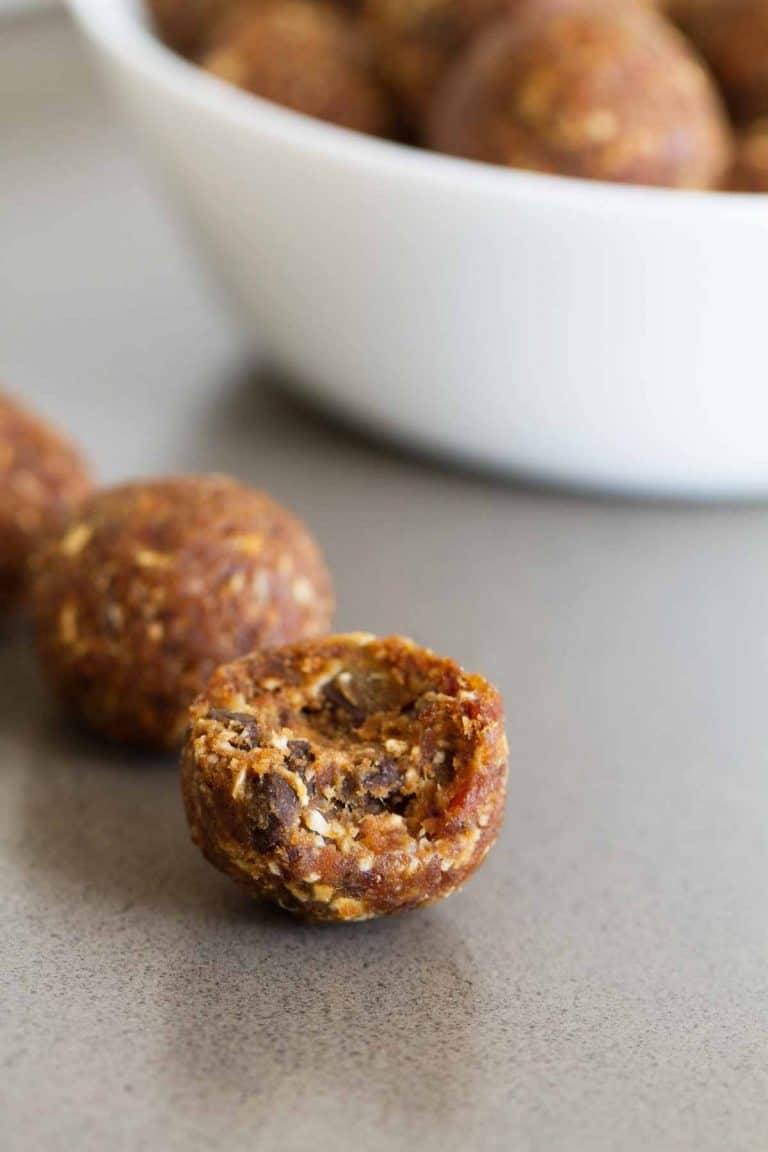 To learn more, visit the Official Site. Or see Bobby talk about this cookbook on his Youtube Station.
Like what you see here? Make sure you are following Taste and Tell for more great recipes and ideas!!

Facebook ** Pinterest ** Twitter ** Instagram ** Google+
or you can subscribe to my newsletter or Feedly or Bloglovin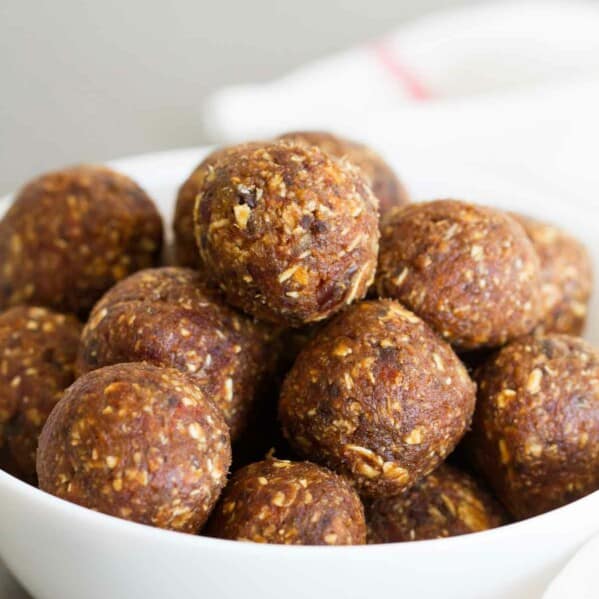 Peanut Butter Chocolate Energy Balls
---
Author:
Prep Time: 25 mins
Cook Time: 0 mins
Total Time: 25 minutes
Yield: 15 bites 1x
Category: Snack
Description
Perfect as an after workout snack or when your sweet tooth is calling, these Peanut Butter Chocolate Energy Bites are filled with good for you ingredients and are the perfect sweet bite.
---
Scale
Ingredients
1 cup (packed) pitted Medjool dates
2/3 cup old-fashioned rolled oats, lightly toasted
2 ounces coarsely chopped bittersweet chocolate
1 tablespoon ground flaxseeds
3 tablespoons natural peanut butter
---
Instructions
Line a rimmed baking sheet with parchment paper or silicon baking mat.
Soak the dates in hot water for 15 minutes. Drain the dates, reserving 1/2 cup of the soaking liquid. Transfer the dates to a food processor and process until coarsely chopped an the mixture just stars to form a ball. Add a little of the reserved liquid if needed.
Add the oats, chocolate, flaxseeds, nut butter, and a few tablespoons of the soaking water to the dates and pulse or mix until combined. You want a mixture with small pieces, not something that is completely smooth.
Carefully roll the mixture into 1-inch balls using the warmth of your hands to mold them together. Put on the baking sheet and let set in the refrigerator for 30 minutes or freeze for 10 minutes. Keep in a zip-top plastic bag for up to a week in the refrigerator.
Recipe Notes:
Reprinted from Bobby Flay Fit © 2017 by Bobby Flay (Clarkson Potter/Publishers,  Penguin Random House). 
Nutrition
Serving Size: 1 bite
Calories: 97
Sugar: 8 g
Fat: 4 g
Saturated Fat: 1 g
Carbohydrates: 14 g
Fiber: 71 g
Protein: 2 g
THE GIVEAWAY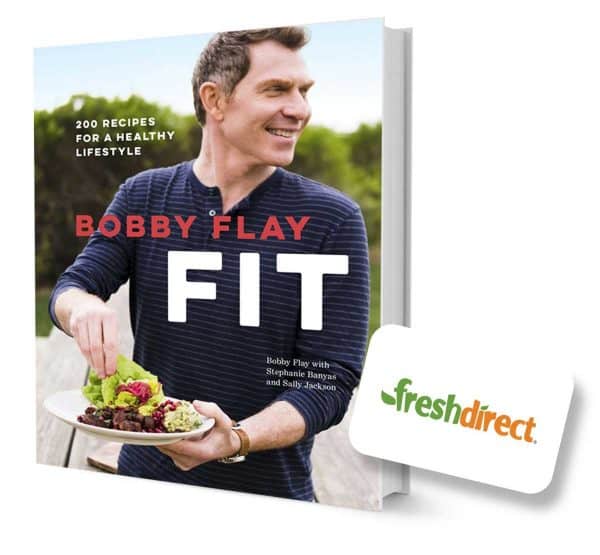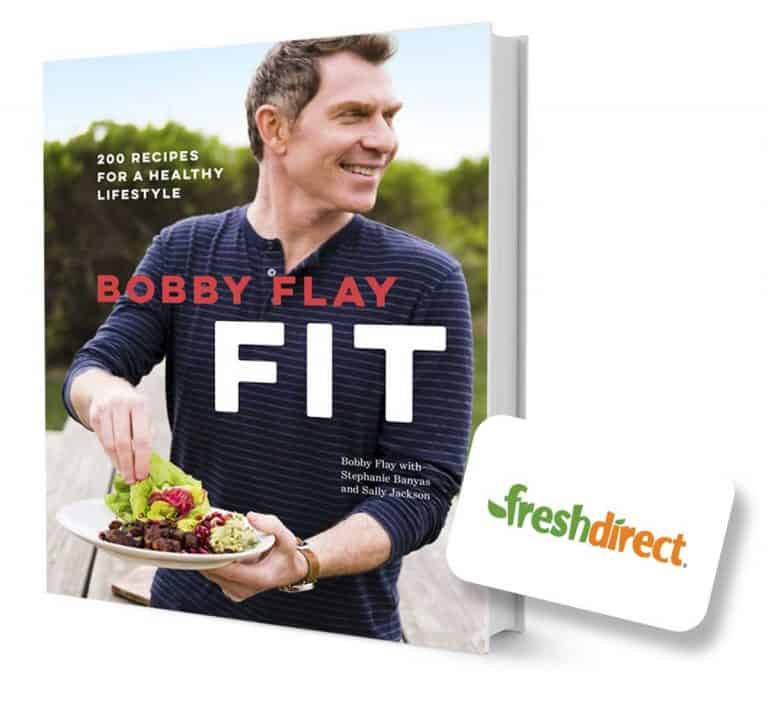 Looking for a way to jumpstart your new healthy lifestyle? I'm here to help you out! I have partnered with my friends at Crown Publishing to choose one lucky winner to receive a copy of Bobby Flay Fit, as well as a $100 FreshDirect gift card so that you can have those ingredients right to your doorstep.
It's super easy to enter, so check out the widget below!
Don't miss a thing! Follow me on Pinterest to see what I'm pinning!