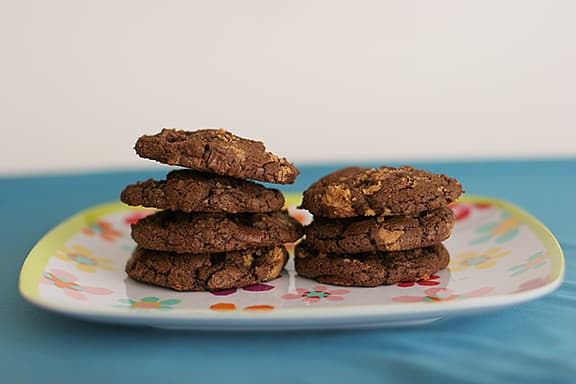 I don't know how some women do it. Those that have lots of children to run everywhere, those that work outside of the home and have to still come home and be a mom – I am in constant awe of these women. Being a mom is a busy job. That is why I am such an advocate of simple, fast meals. If you are a regular reader, you will know that the majority of the recipes I feature here on my blog are fast, weeknight meal ideas. That is why I was so excited when I was contacted for this cookbook giveaway. If you are a busy mom, or if you just need some ideas to get dinner on the table easier, this is the book for you!

Make-Ahead Meals for Busy Moms, written by Jane Doiron, is your solution for saving time in the kitchen. Not only does she offer ways to save time prepping and cooking your meals, but she also includes information on freezing and reheating meals. I don't know about you, but meals that I have frozen ahead of time have saved me more than once!
Want to win a copy of Make-Ahead Meals for Busy Moms? Today is your lucky day! You have 4 ways to enter:
Go to the Make-Ahead Meals for Busy Moms website and look through the table of contents for the book. Then come back here and comment about which recipe you'd like to make.
Check out the Make-Ahead Meals for Busy Moms blog. Either subscribe to her blog or add her button to your blog, then come back here and let me know that you have done that.
Follow Taste and Tell. You can subscribe via a reader, on the follow button on the side of my blog, or follow me on Facebook. If you are already subscribed, just leave a comment to let me know.

Tell someone about this giveaway. This could be on your blog, Facebook, Twitter, or you can stumble this post.
Make sure you come back and leave a separate comment for each entry! Giveaway is open to US and Canada residents. The giveaway will go until Thursday, January 14th at 11:59pm Mountain time and the winner will be announced on Friday, January 15th.
Now onto the cookies! Although they aren't from the cookbook, they do come from the Make-Ahead Meals for Moms blog. I saw them there and knew that I needed to try them! And I'm so glad I did. If you are a chocolate lover, you will LOVE this recipe. And if this recipe is an indication of the recipes in the cookbook, I know it will be a great cookbook to own!
Chocolate Peanut Butter Cup Cookies
from Make-Ahead Meals for Busy Moms blog
2 1/2 cups semi-sweet chocolate chips
2 cups flour
1/2 cup Dutch process cocoa powder
2 teaspoons baking powder
3/4 teaspoon salt
10 tablespoons unsalted butter
1 1/2 cups light brown sugar, packed
1/2 cup sugar
4 large eggs
2 teaspoons vanilla extract
8.5 oz. bag mini peanut butter cups (I would add more than this if possible.)
1. Melt the chocolate in a double boiler over low heat, stirring occasionally until smooth.
2. In a medium bowl, combine the flour, cocoa, baking powder, and salt; set aside.
3. In a large mixing bowl, cream the butter and sugars until smooth. Beat in the eggs and vanilla.
4. On low speed, add the melted chocolate and dry ingredients. Stir in the chopped peanut butter cups.
5. Cover the mixing bowl and let stand (at room temperature) for 30-45 minutes so the chocolate will set up.
6. Preheat the oven to 350 degrees F. Line a large sheet pan with parchment paper.
7. Roll the dough into a ball using a rounded tablespoon of dough. Place the dough on the sheet pan 2-inches apart.
8. Bake the cookies 10-11 minutes. The cookies will be very soft in the middle but will set up when cooled. If you bake them 12 minutes or longer, they will be hard the next day.
9. Cool the cookies on the sheet pan for 5 minutes. Transfer to a cooling rack.
This recipe makes about 68 cookies.
~Make-Ahead Tip~
Shape the dough into balls. Place them on a sheet pan and cover with plastic wrap. Place the sheet pan in the freezer for 2 – 3 hours. Fill a labeled freezer bag with the frozen dough. Remove as much air as possible and seal tightly. Write the baking directions on the bag. Freeze up to 2 months.
When you're ready to make the cookies, place the dough on lined cookie sheets and thaw at room temperature for 45 – 60 minutes. Bake as directed.
—————
**Giveaway is being sponsored by Make-Ahead Meals for Busy Moms