Scrambled eggs are combined with sweet potatoes, salsa, cheese and tortilla chips in this Mexican inspired breakfast scramble.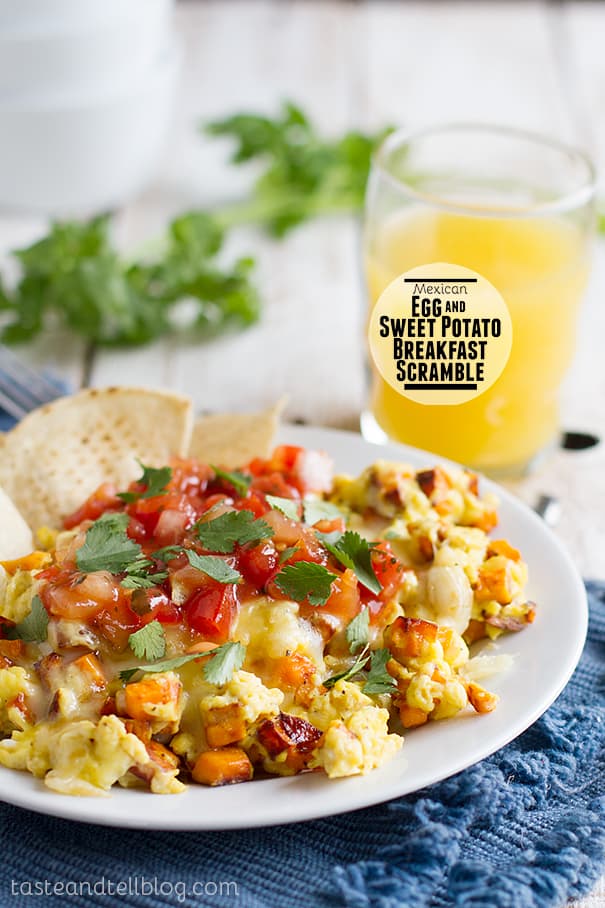 This post has been sponsored by The American Egg Board



As much as I love pancakes and muffins and waffles for breakfast, the truth of the matter is that most of the time, I want a savory breakfast over a sweet one. And let's face it – it's not very good for you to eat the sweets for breakfast all of the time.
I didn't make any grand New Year's resolutions this year where I changed my eating habits drastically, but one thing I'm trying to be more mindful of is eating real food. Food that I make myself at home. Food that is healthy and nutritious. Sure, there are splurges here and there, but overall, I'm trying to keep things more real and whole.

Did you know that eggs provide one of the highest quality proteins of any food? Just one egg will give you more than 6 grams of protein. They are all-natural and packed with vitamins, minerals and antioxidants. And only 70 calories each!!
I have simple scrambled eggs for breakfast quite often, but I was looking for a way to change things up. And since I always love things with a Mexican-twist, when I came across a recipe for a Mexican egg and sweet potato scramble, I knew I had to try it out! Pairing good-for-you eggs with super healthy sweet potatoes was a no-brainer in my mind!!
This is a breakfast I will turn to often. This is so packed with flavor and nutrition, and it's super filling as well. And it's so good that it will probably double for dinner now and again, too!!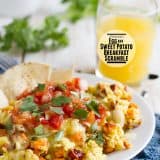 Mexican Egg and Sweet Potato Breakfast Scramble
---
Prep Time: 10 minutes
Cook Time: 5 minutes
Total Time: 15 minutes
Yield: 2 large servings, or 4 smaller servings 1x
Description
Scrambled eggs are combined with sweet potatoes, salsa, cheese and tortilla chips in this Mexican inspired breakfast scramble.
---
Scale
Ingredients
1 tablespoon olive oil
2 cups 1/4-inch diced sweet potatoes
4 eggs
1/4 cup milk
1/4 teaspoon salt
1/8 teaspoon pepper
1/2 cup shredded smoked cheddar
1/4 cup salsa
1/4 cup tortilla chips
fresh cilantro
---
Instructions
Heat the olive oil in a skillet over medium-high heat. Add the sweet potatoes and cook, stirring occasionally, until browned and tender, about 8 minutes.
While the potatoes cook, whisk together the eggs, milk, salt and pepper. Once potatoes are tender, reduce the heat to medium-low. Pour the eggs over the potatoes in the skillet. Cook, gently pulling the eggs to the middle of the pan. When the eggs are almost set, remove from the heat and top with the cheese. Cover the pan until the cheese has melted.
Serve the eggs and potatoes over the tortilla chips, and top with salsa and cilantro.

More delicious egg breakfasts: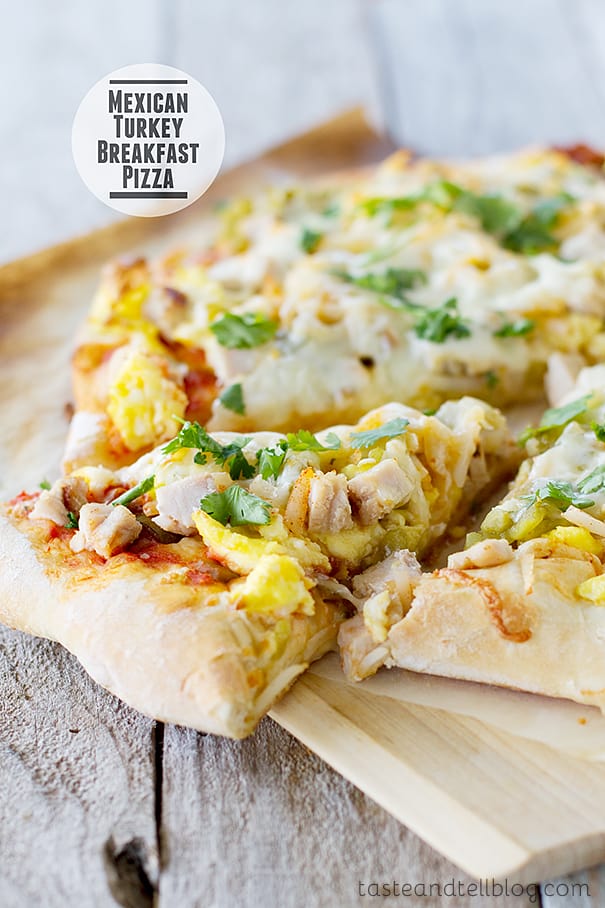 Mexican Turkey Breakfast Pizza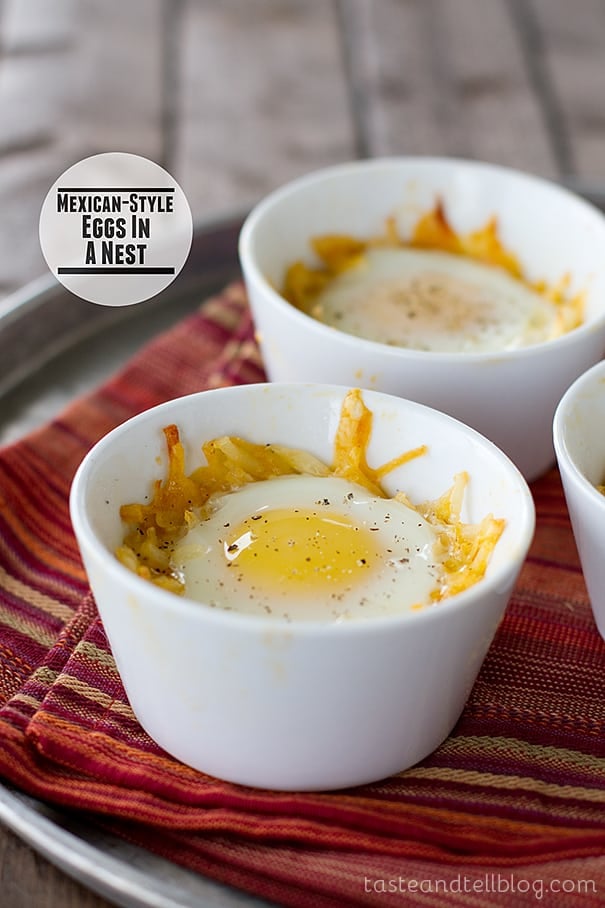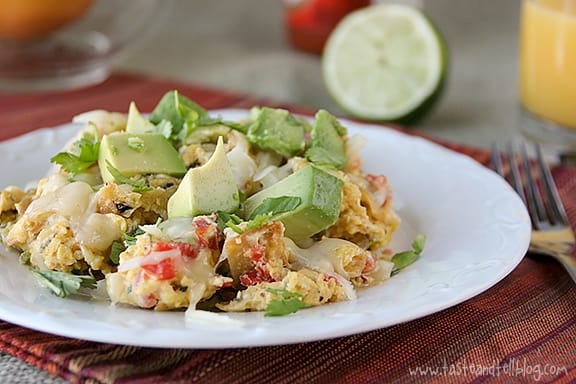 Around the Web:
Potato, Ham and Cheese Crescent Mini Quiches from Mom on Timeout
Cheesy Breakfast Nacho Tots from Climbing Grier Mountain
Rise and Shine Breakfast Burritos from TidyMom
I am in a working relationship with the National Egg Board, and this post has been sponsored. I'm so glad to be able to work with companies and organizations that I truly believe in. Thank you for supporting them, too.