Melty Way – a Utah food truck serving gourmet grilled cheese sandwiches.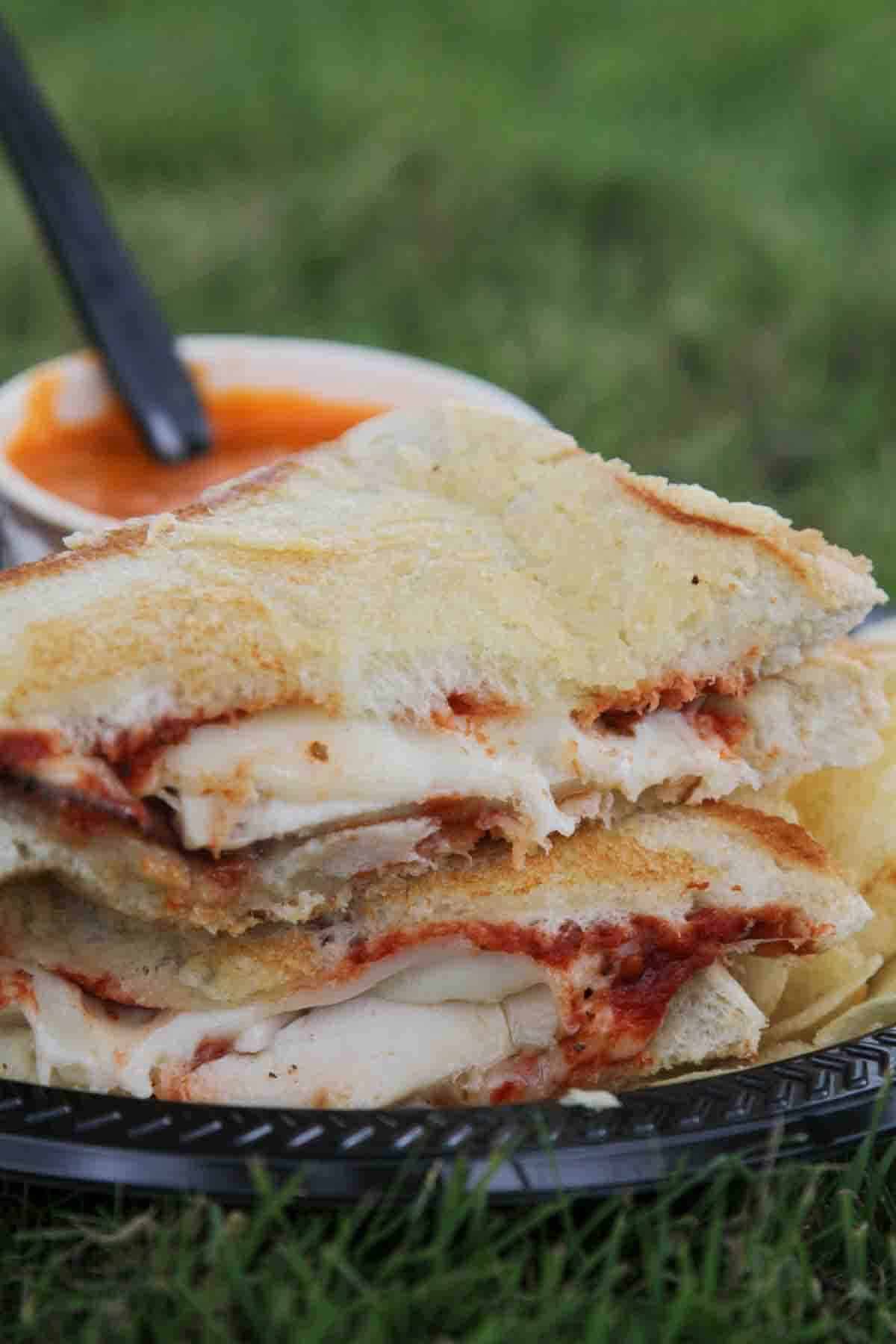 I feel like I have been slacking on my "try-every-single-food-truck" goal. With my crazy life lately and all the travel, my food truck posting has taken a back seat. But I'm back and ready to share more food truck grub!
Today's truck actually started off as a brick and mortar store, then a food truck followed. I tried Melty Way awhile back, so I was excited when I learned that they had a food truck.
I have been to the truck twice now. The first time, I asked what the most popular was, and they told me the Turkey & Bacon, so I went with that. At the last minute, I decided to add on what they had as a special on the truck that day – the Chicken Parmesan.
When the food came out, my kids were more than ready to be done, so I grabbed it and headed to the car. I buckled them in their seats and then went to take photos. This is when I discovered that my Turkey & Bacon was missing the bacon. 🙁 Sad. I will admit that I was totally disappointed, and if I didn't have my kids with me, I would have taken it back to them, but at that point, it just wasn't worth it. But luckily, the Chicken Parmesan totally made up for it, because it was so good. I ordered some tomato soup as well, and the chicken parmesan dipped in the soup was awesome. I would definitely get that one again!!
A little while later, I decided that I needed to let them redeem themselves, and I went to try them again. This time, I ordered a classic (for one of my kids) and they had a Chicken Avocado on the menu that day that sounded great.
My son ate his whole classic grilled cheese. I do have to mention that the sandwiches are more expensive on the truck than they are in the store – especially the classic grilled cheese. I do think the classic should be cheaper than the other sandwiches, but I went with it because it's the only thing my son would eat. The Chicken Avocado was really good. I loved all of the ingredients together. My only complaint was that everything was kind of plopped in the center of the sandwich, so there wasn't anything on the edges, and the cheese didn't really melt because the sandwich was so thick in the center. I do wish that all of the ingredients would have been spread out evenly so that the cheese would have been nice and melty and it would have been easier to eat. But that didn't stop me from devouring that sandwich!
Overall, I think these are tasty sandwiches. I can definitely see myself making my way to one of their storefronts for some of that tomato soup. (It was really good!!) And the Chicken Parmesan sandwich. YUM! I would just make sure that nothing was missing. 🙂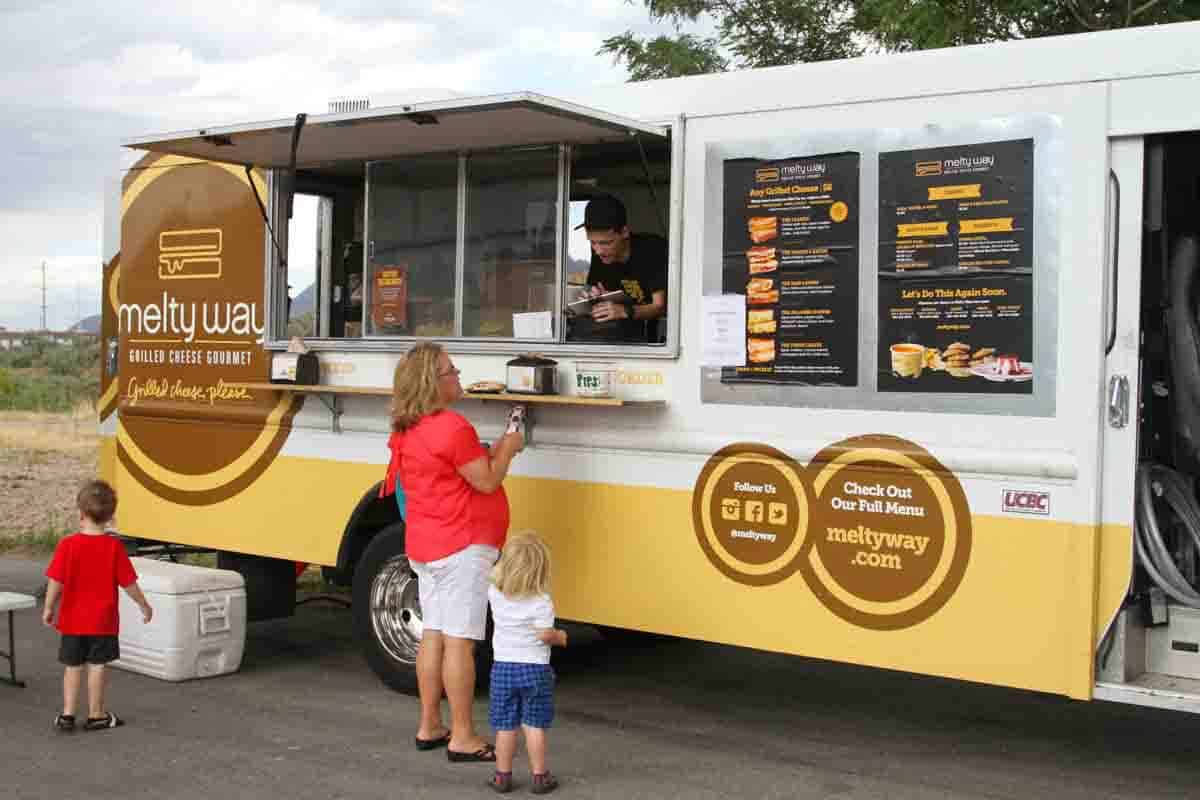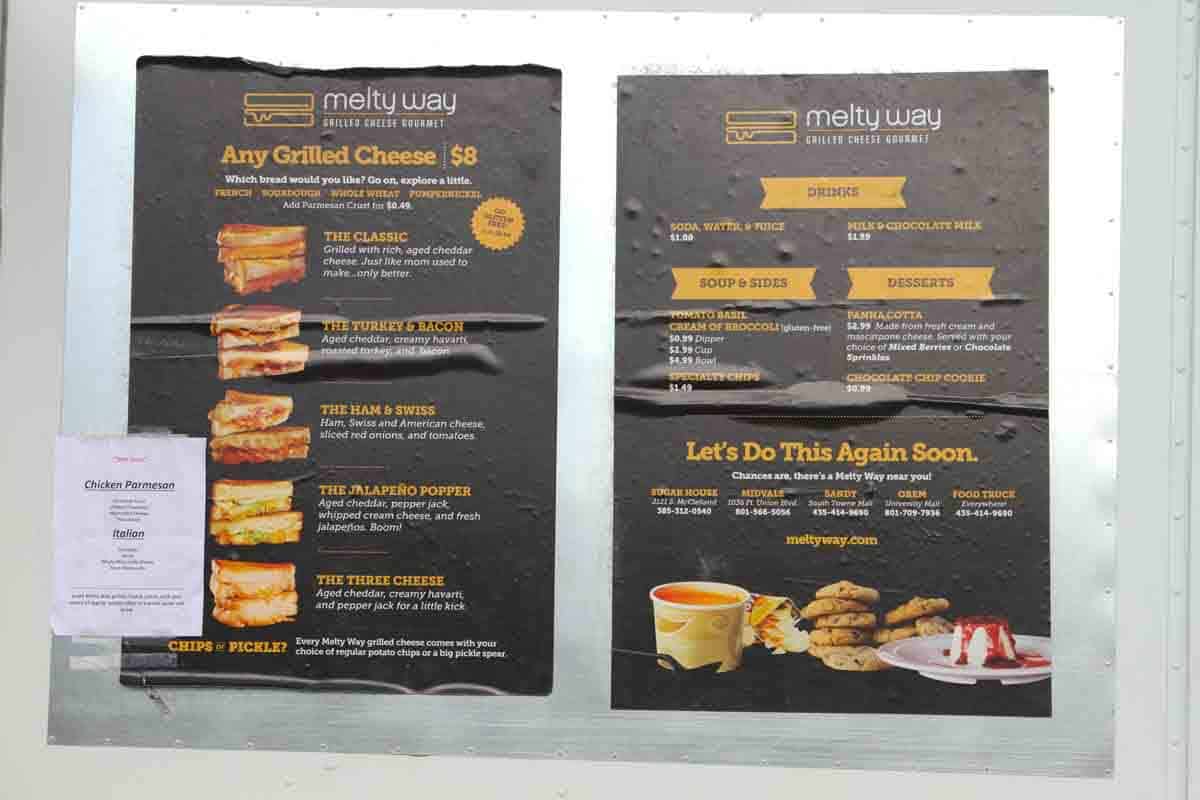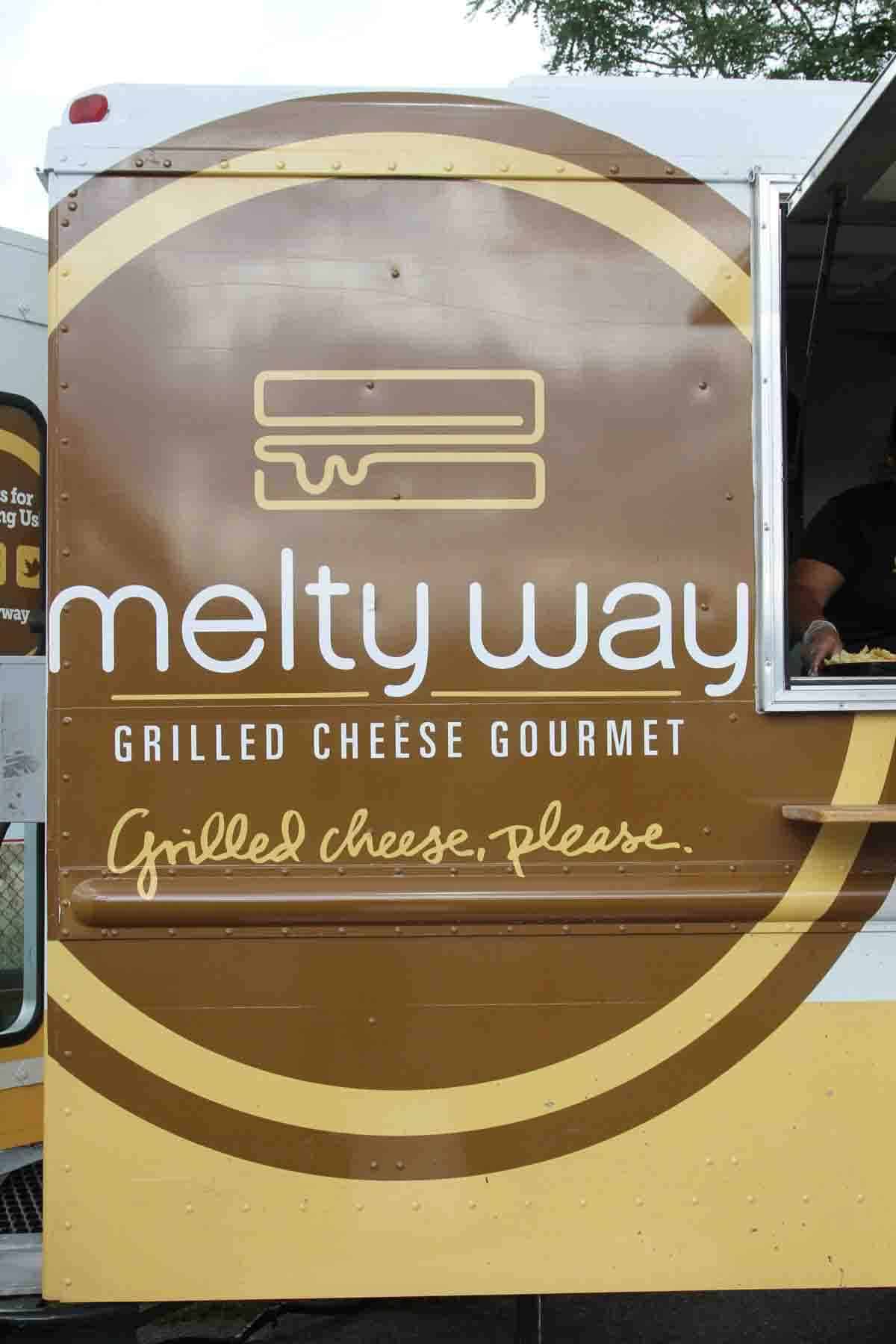 You can follow Melty Way on Instagram to find out where their truck will be, or you can check them out at one of their storefronts throughout the valley!
Turkey & Bacon (minus the bacon)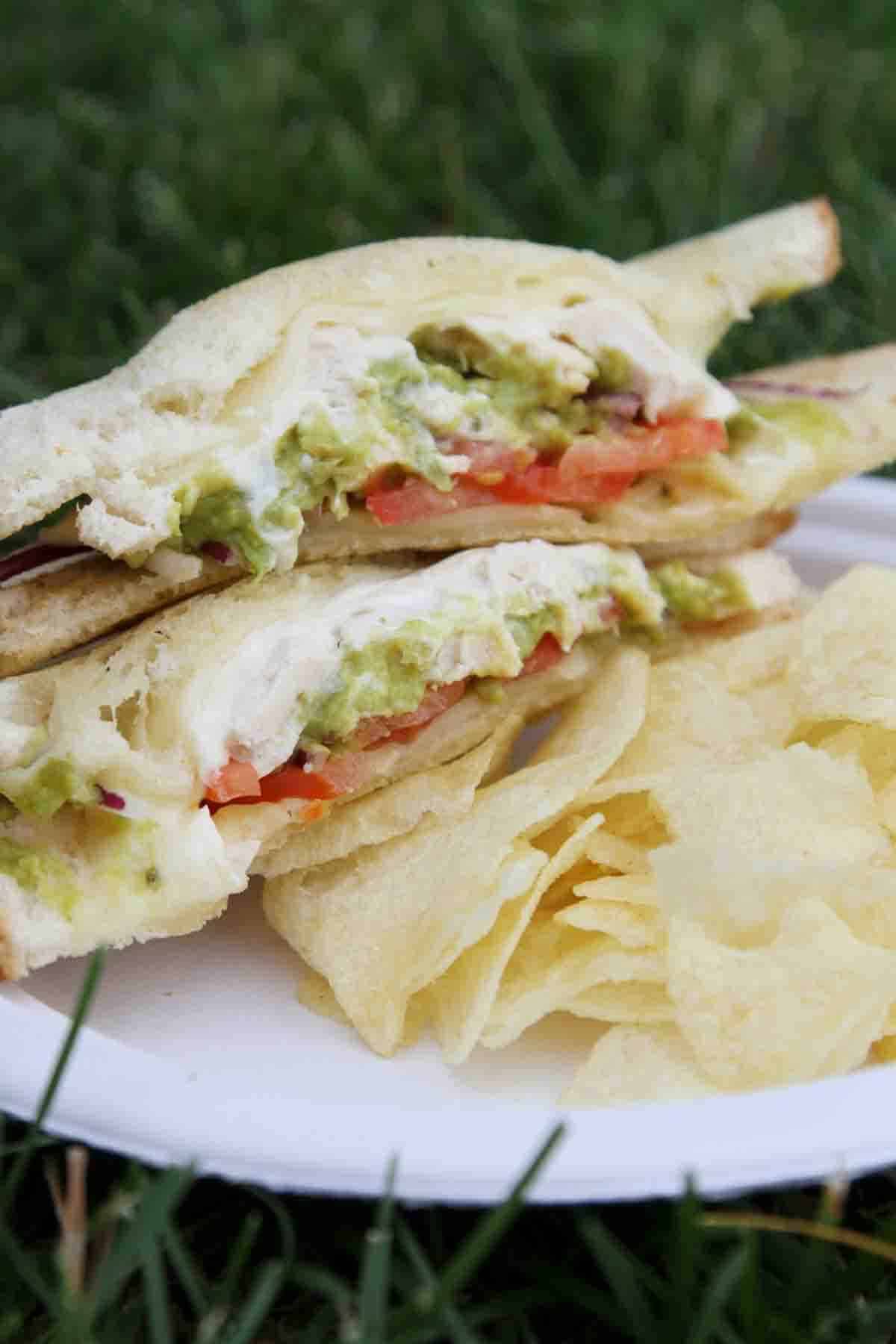 Chicken Avocado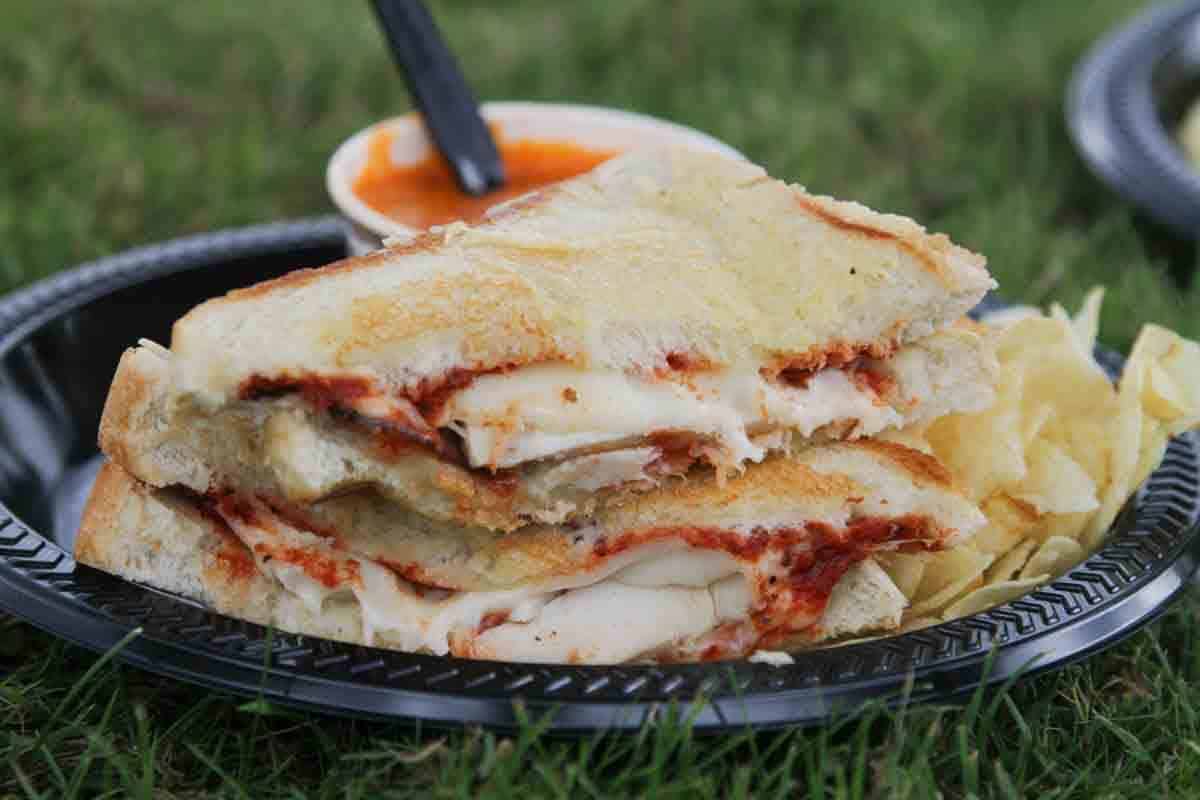 Chicken Parmesan