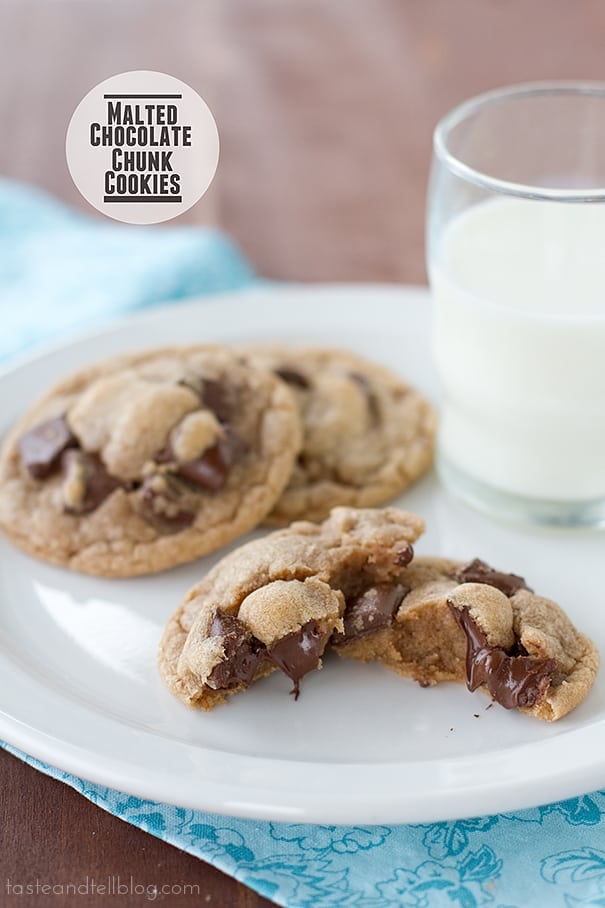 Every once in awhile, I'll get this urge to just get rid of everything in my pantry and refrigerator. It's usually when things get so full that boxes and packages and cans fall to the floor whenever I try to find something. And it drives me crazy to have a hundred different open packages there.
So every now and again, I'll make a list of all of those open packages and ingredients, and I'll go to work trying to use them up. A spring cleaning of sorts.
These cookies are the result of some of those ingredients. Some malt powder (which I didn't use up yet – need to do that!) and some chocolate chunks. And I do have to say – I'm pretty happy with how these pantry clean out cookies turned out!!
These don't have an overwhelming malt flavor, so even if you don't care for malt, I think you'd still like these cookies. The powder gives them something different without being totally in your face. The chocolate, on the other hand, is quite in your face. But, really – isn't that what chocolate is supposed to do?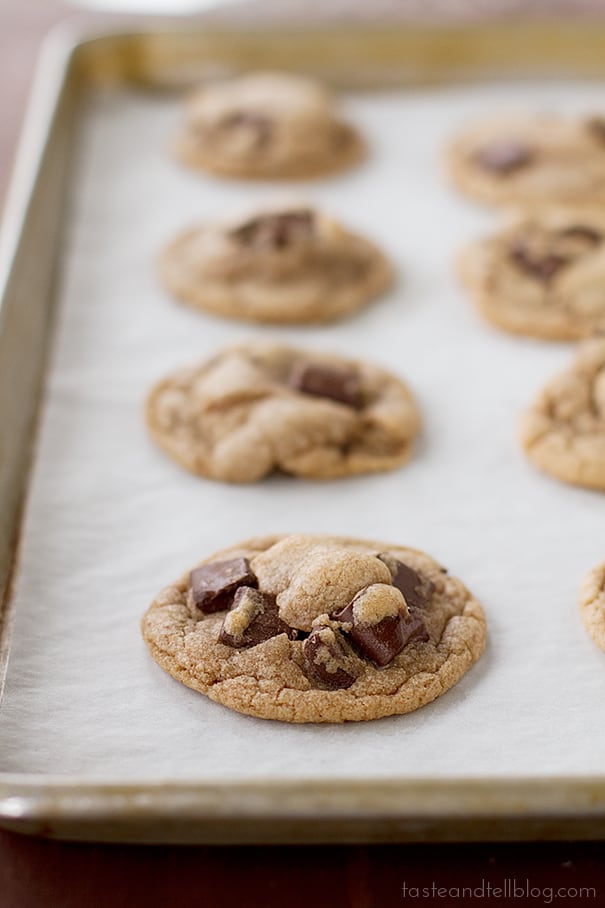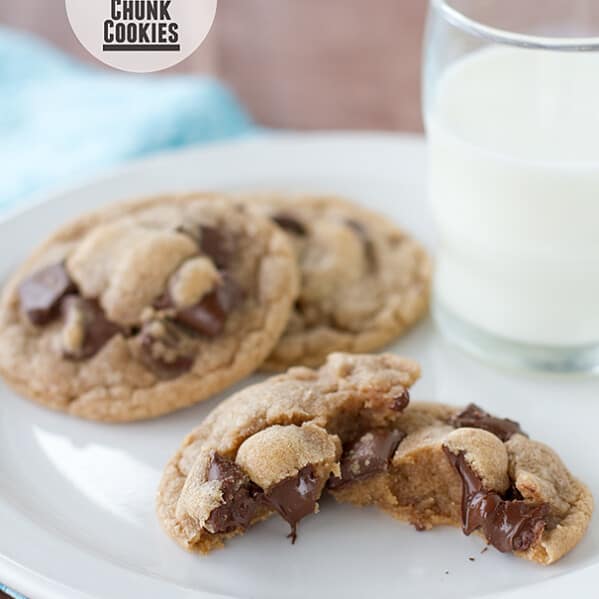 Malted Chocolate Chunk Cookies
---
Prep Time: 15 minutes
Cook Time: 36 minutes
Total Time: 1 hour
Yield: 3 dozen cookies 1x
Description
Super soft cookies with a hint of malt flavor and lots of chocolate chunks
---
Scale
Ingredients
1/2 cup butter, softened
3/4 cup granulated sugar
1/2 cup packed brown sugar
1 egg
1 teaspoon vanilla
1 1/2 cups all-purpose flour
1/4 cup chocolate malt powder
1/4 teaspoon baking soda
1/4 teaspoon salt
1 1/2 cups chocolate chunks
---
Instructions
Preheat oven to 350F.
In a large bowl, cream the butter and both sugars. Add in the egg and beat well. Scrape down the sides of the bowl, then beat in the vanilla.
In another bowl, combine the flour, malt powder, baking soda and salt. Add to the creamed mixture and mix to combine. Stir in the chocolate chunks.
Shape into tablespoon-sized balls. Place 2 inches apart on greased cookie sheets and bake until set on the edges, 10-12 minutes. Remove to a rack to cool.
Want more cookie inspiration?
Watermelon Cake Mix Cookie Sandwiches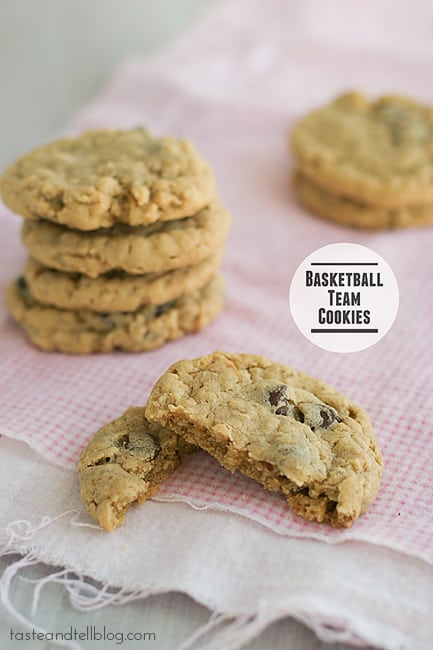 Basketball Team Cookies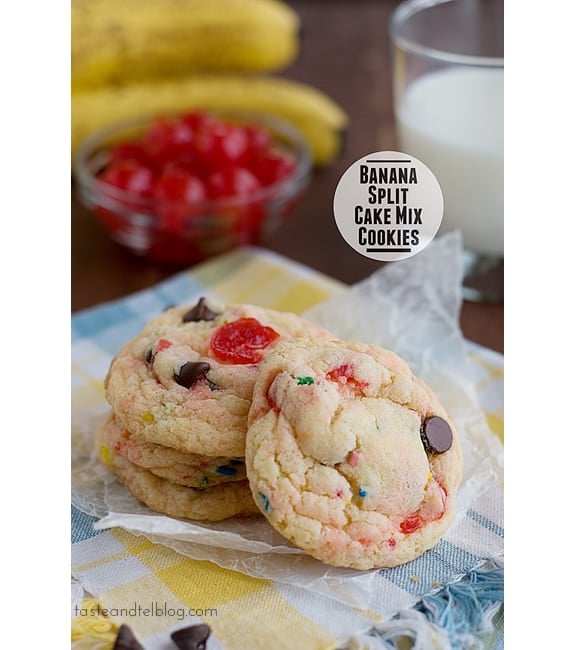 Banana Split Cake Mix Cookies
Around the Web:
Doubletree Hotel Copycat Chocolate Chip Cookies from The Little Kitchen
Nutella Stuffed Chocolate Chocolate Chip Cookies from Cooking Classy
Oatmeal Chocolate Chip Cookies from Foodiecrush