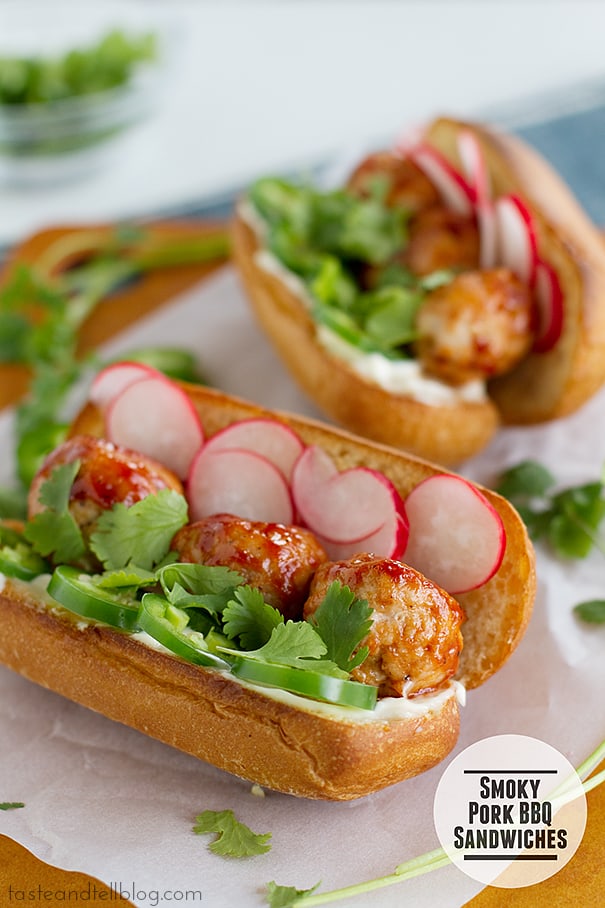 Happy Friday! Can you believe this week has already passed?
It's the Friday before a holiday, and I have to admit that my mind is already on holiday break mode. We aren't doing anything really big for the weekend, but I'm already ready to check out and take a little bit of time off.
So I'm keeping it short today. Especially since I didn't even prepare any great Memorial Day food to post this year. (I do have a last minute appetizer coming up on Monday – so I'm not completely under-prepared!!) But I had to share these sandwiches with you. They are easy and perfect for a Friday night. A little bit of spice (or a lot, if you get jalapenos like the ones I had!!) and a lot of goodness going on. I do have to say, though, the meatballs themselves weren't very exciting. I might add some grated onion or spices next time around, but when they are combined with the pickled radishes, jalapenos, and cilantro – I thought it all worked together magically. And they were definitely a change up from our normal sandwiches!!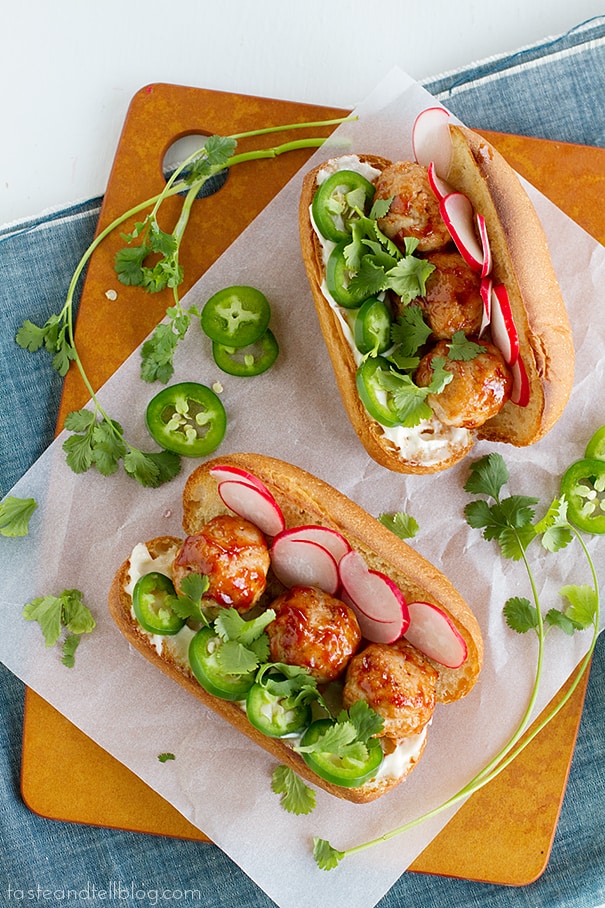 Smoky Pork BBQ Sandwiches
---
Prep Time: 15 minutes
Cook Time: 25 minutes
Total Time: 40 minutes
Yield: 4 servings 1x
Description
Easy pork meatballs are made into sandwiches with pickled radishes, jalapeno slices and cilantro.
---
Scale
Ingredients
4 radishes, thinly sliced
2 teaspoons white vinegar
1/2 teaspoon sugar
salt and pepper
1 lb ground pork
1/2 cup plus 2 tablespoons barbecue sauce
4 hoagie rolls, split and toasted
1/3 cup mayonnaise
1 cup loosely packed cilantro leaves
1 jalapeno, thinly sliced
---
Instructions
In a small bowl, combine the radishes, vinegar and sugar. Allow to sit and marinate, stirring occasionally.
Place the oven rack in the top third of the oven . Preheat the oven to 425F.
In a medium bowl, mix together the ground pork and 2 tablespoons of barbecue sauce. Season with salt and pepper. Form the mixture into 16 balls.
Line a baking sheet with foil and place the balls on the foil. Baste with some of the remaining barbecue sauce. Bake for 10 minutes, flip the meatballs and baste with more of the sauce. Bake until cooked through, 10-12 more minutes.
Spread the mayonnaise on the toasted rolls. Layer on the pickled radishes, meatballs, cilantro and jalapenos.
It's all about the meatball: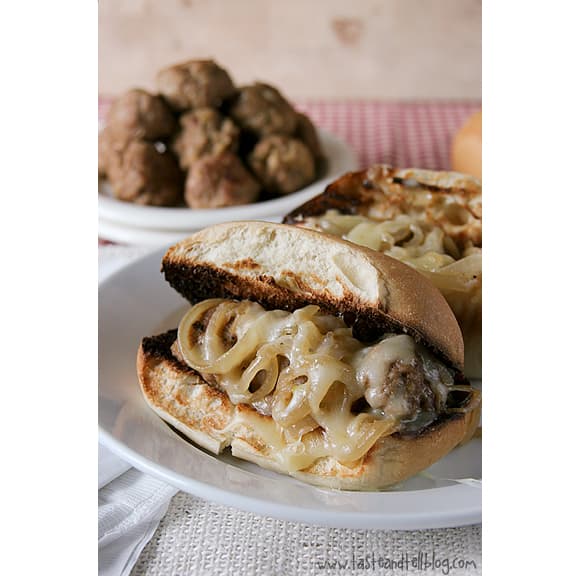 Saucy Onion Meatball Dip Subs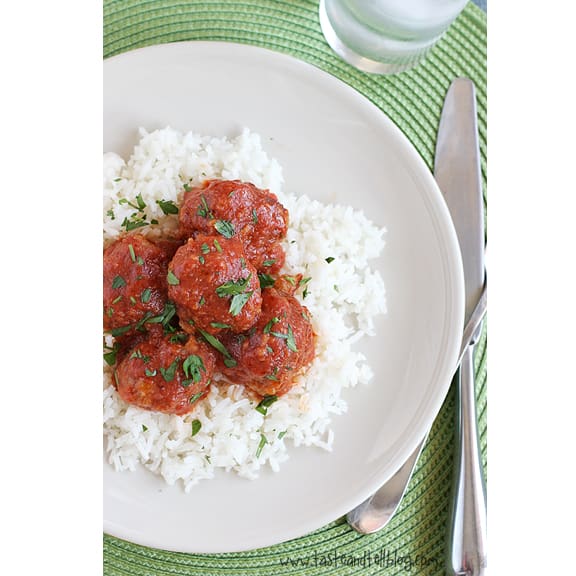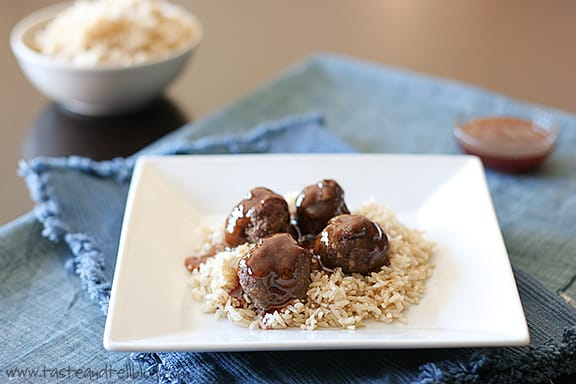 Sweet and Sour Meatballs
Around the Web:
Breakfast Meatballs from Budget Gourmet Mom
Hawaiian Meatballs from Chef in Training
Saucy Asian Meatballs from Gimme Some Oven