Chicken drumsticks are glazed and baked with an easy, sweet hoisin glaze in this recipe for Hoisin Glazed Chicken.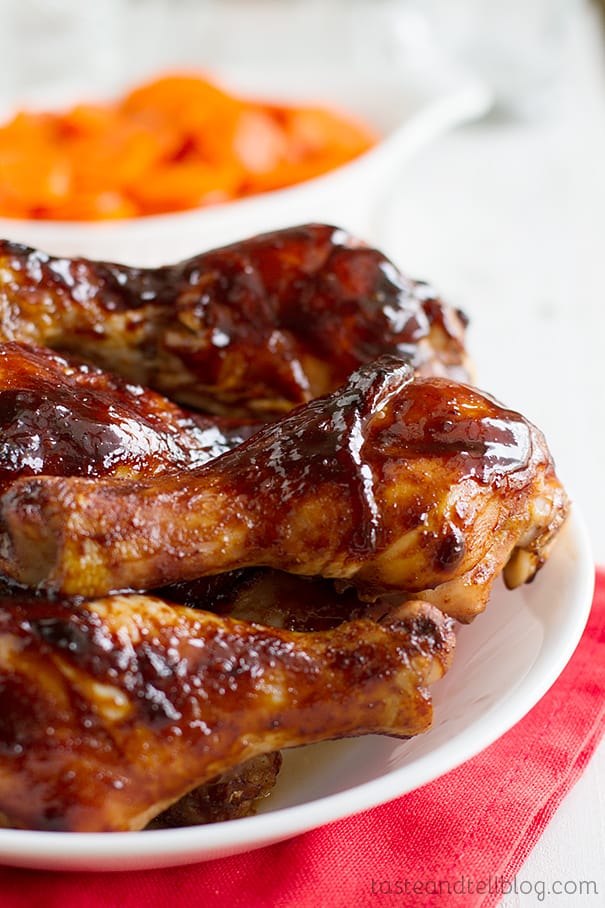 If you would have asked me 8 years ago if I liked hoisin sauce, I probably would have looked at you with a blank stare on my face. There are many reasons why I am so glad I started blogging many, many years ago, but one of them is that it has brought new ingredients and foods into my life.
I was actually thinking about this just the other day. Wondering how different things would be if I wasn't a food blogger. Would I still cook different recipes just about every night, or would I stick to a handful of favorites? Would I still have ideas of recipes pop into my head that I would spend try after try perfecting? Or would I stick with recipes from online or cookbooks, not deviating from the instructions? I started blogging not long after I got married, and before I had kids, so this is really all I know. I didn't cook a lot when I was single (although I did love to – it just is a whole new ballgame when you only have to take care of yourself.)

But I am glad that my palate has been expanded and that I have a love for all things food – both old and new. It sure does keep things exciting in the kitchen!!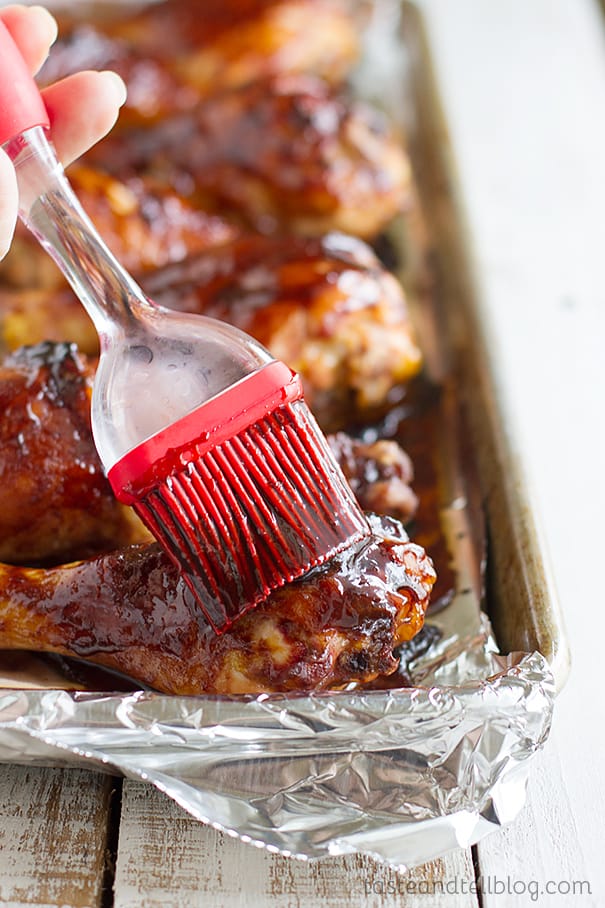 Things have been kept really simple in my kitchen the last couple weeks. Which is why this recipe was just perfect. Only minutes of hands on time before this chicken goes into the oven, covered in a sauce of hoisin sauce, brown sugar and soy sauce. So simple, in fact, that this recipe only has 5 ingredients. Busy night dinner win!!
Serve alongside an easy green salad and some glazed carrots, and dinner is done in a jiffy. And did I mention how much flavor these have? The whole family went to town on them!!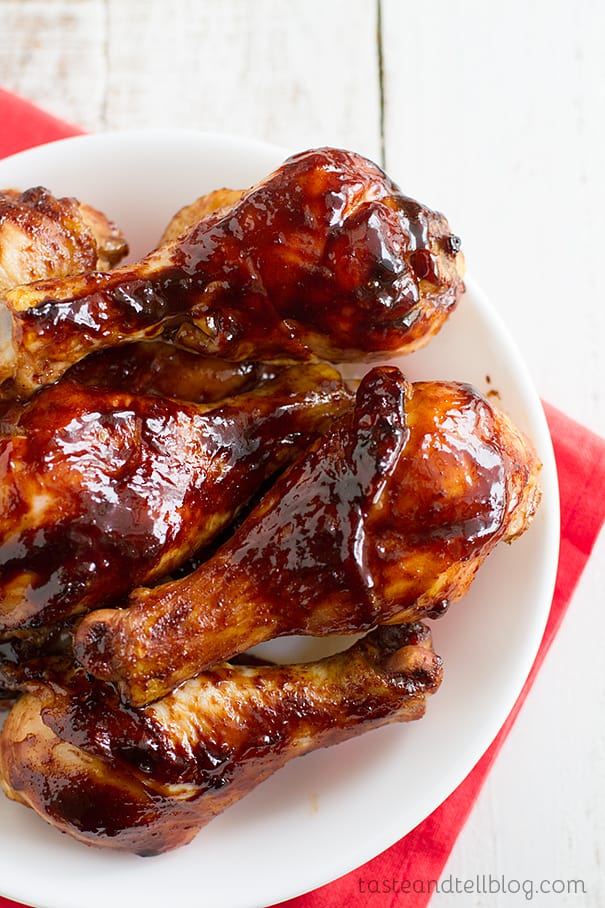 Like what you see here? Make sure you are following Taste and Tell for more great recipes and ideas!!

Facebook ** Pinterest ** Twitter ** Instagram ** Google+
or you can subscribe to my newsletter or Feedly or Bloglovin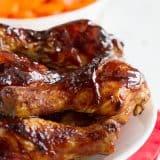 Hoisin Glazed Chicken
---
Prep Time: 10 minutes
Cook Time: 30 minutes
Total Time: 40 minutes
Yield: 6 servings 1x
Description
Chicken drumsticks are glazed and baked with an easy, sweet hoisin glaze.
---
Scale
Ingredients
1/2 cup hoisin sauce
1/4 cup packed light brown sugar
2 tablespoons soy sauce
1 tablespoon flour
4 1/2 lb. chicken drumsticks
---
Instructions
Preheat the oven to 475°F. Line a large baking sheet with foil.
In a large bowl, combine the hoisin sauce, brown sugar and soy sauce. Reserve 2 tablespoons of the sauce for the glaze. Stir the flour into the remaining sauce. Add the drumsticks and stir until they are all coated.
Arrange the chicken on the prepared baking sheet. Roast until cooked through, about 25-30 minutes. Remove from the oven and baste with the remaining glaze.
More Recipes Using Hoisin Sauce: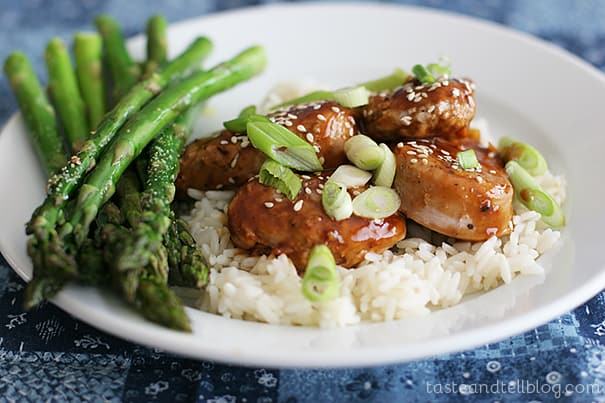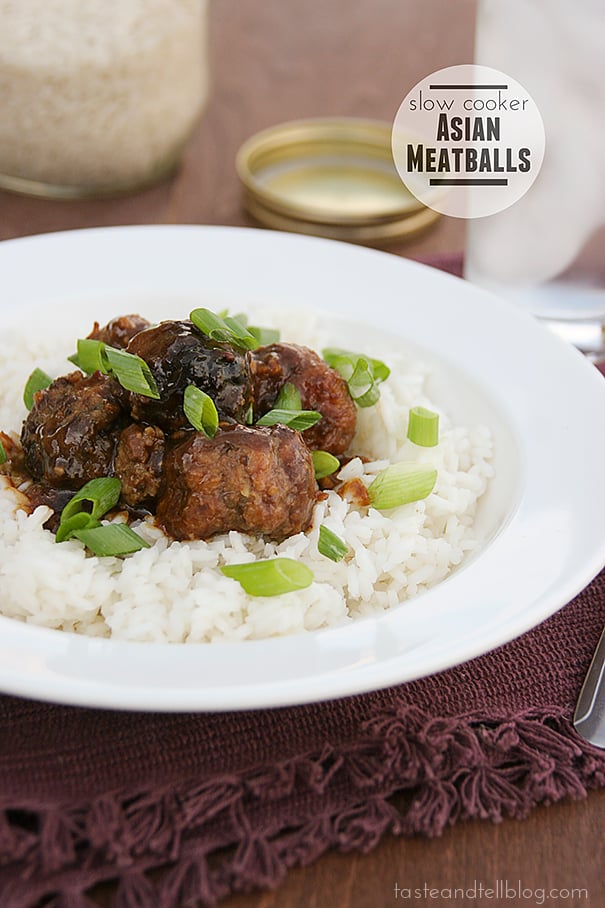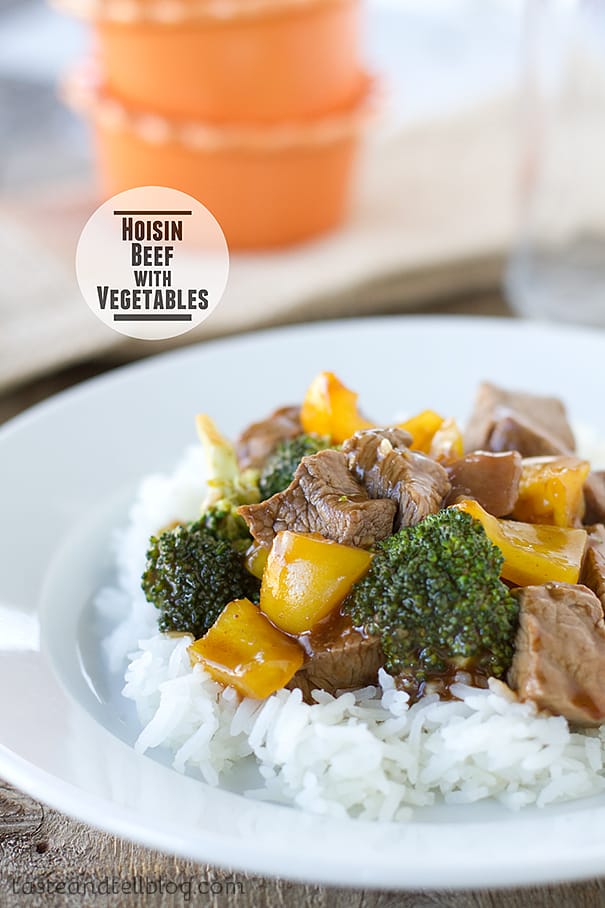 Around the Web:
Braised Country Style Pork Ribs in Ginger Ale and Hoisin Sauce from Barbara Bakes
Chicken Hoisin Rice Bowl with Mushrooms and Zucchini from Cookin' Canuck
Slow Cooker Hoisin Shredded Pork Sliders from 365 Days of Slow Cooking