Take it to the grill! These Grilled Pork Burritos only have a few ingredients, but are not short on flavor. This is the perfect way to serve up burritos with a summer flair.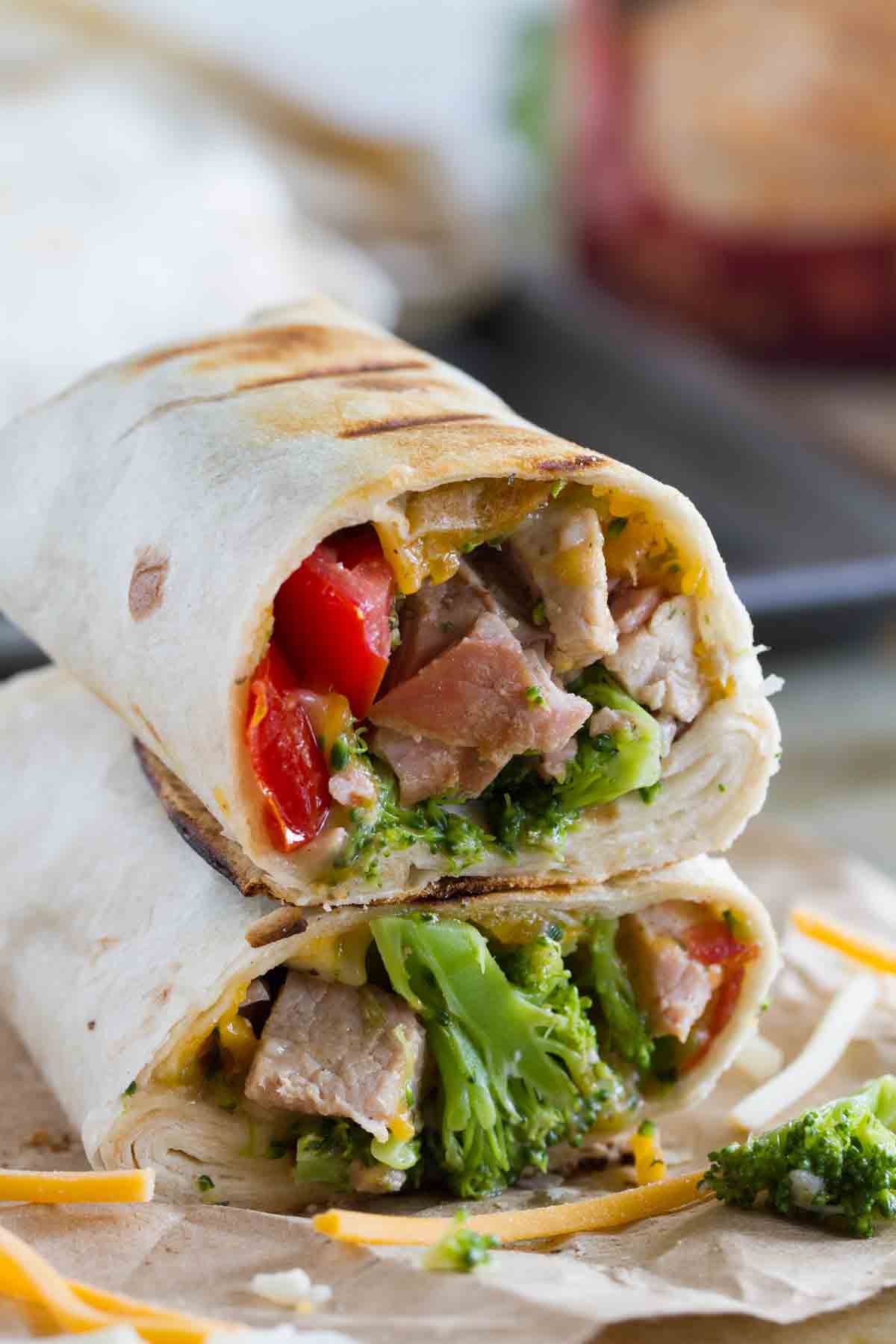 This is a sponsored conversation written by me on behalf of Sargento. The opinions and text are all mine.
It is time for another Chopped challenge with Sargento®! If you have been reading along, you would have seen my Roasted Veggie Quesadillas from round 1, Chicken Tostadas with Poblano Cream Sauce from round 2, and now these Grilled Pork Burritos for round 3.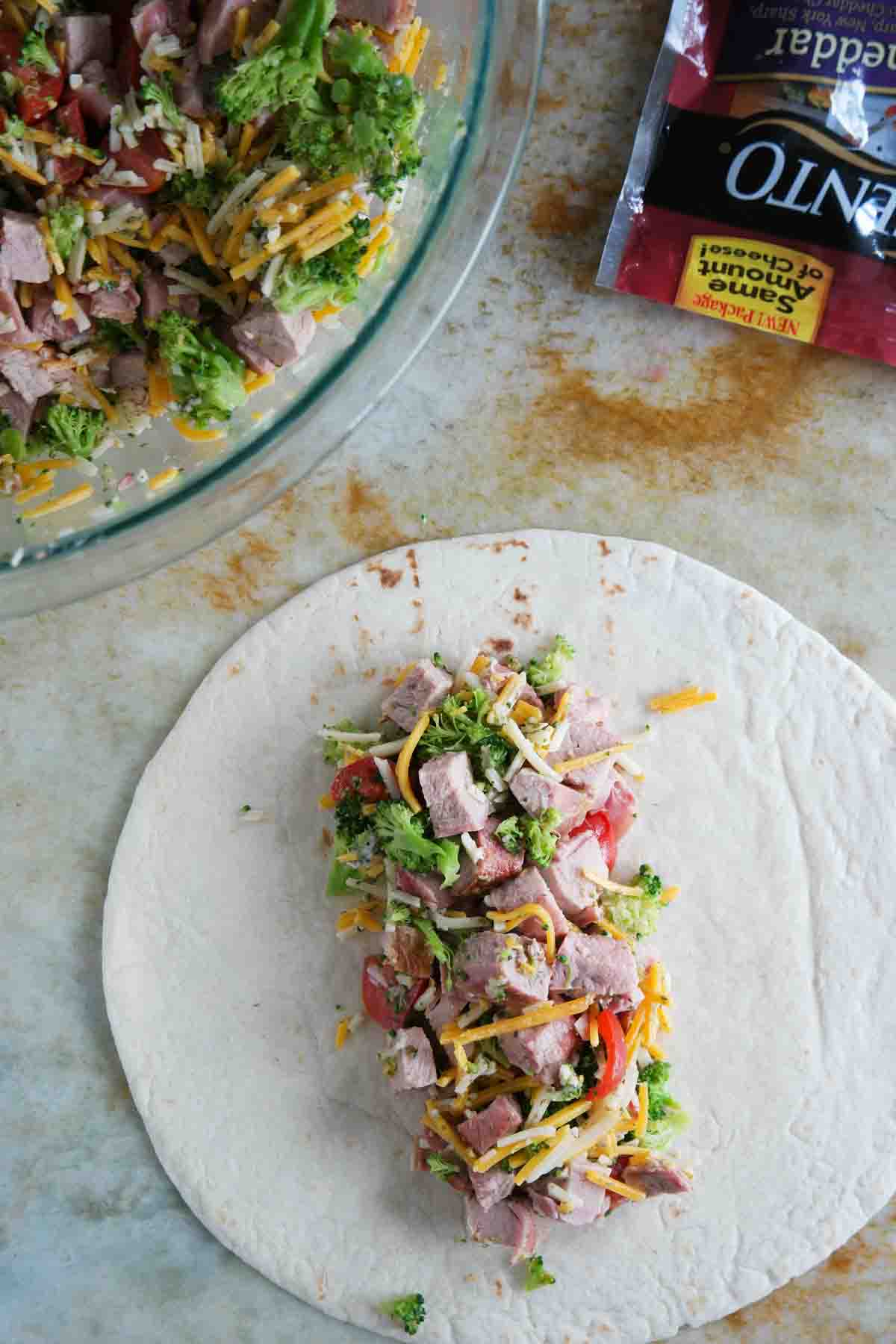 If you've watched Chopped on the Food Network, you know that the contestants get a basket full of mystery ingredients, and then have to create a dish using those ingredients plus any pantry ingredients that they want to use. While I love watching the show, I have never thought that I'd do well on it.
I have always wished that I was one of those people that can just look at what they have on hand and come up with a great meal based on what is in the pantry. But honestly, I struggle with that. So this challenge with Sargento and the Food Network has been a fun foray for me – out of my comfort zone.
The ingredients for this round are pork tenderloin, broccoli, grape or cherry tomatoes and Sargento Chef Blends 4 State Cheddar.
I'll admit that I was a bit stumped when I first saw the ingredient list. But I decided to keep things simple and to not add a lot of additional ingredients. In fact, I only added 2! I have always had a thing for grilled burritos, so I decided to see if I could turn these ingredients into the perfect summer burrito – these Grilled Pork Burritos.
These burritos came together quite easily, and honestly, they were so much better than I had expected. Sometimes simple equals boring, but these were not boring in the least. In fact, I thought they were pretty much perfect. Grill up some corn and serve it along side your grilled pork burritos, and you have the perfect summer meal!
I love this Chef Blends 4 State Cheddar from Sargento, but did you know that Sargento also has 30 different varieties, cuts, and blends of cheese? And it's made from 100% real, natural cheese.
These Grilled Pork Burritos are a great idea for dinnertime all summer long!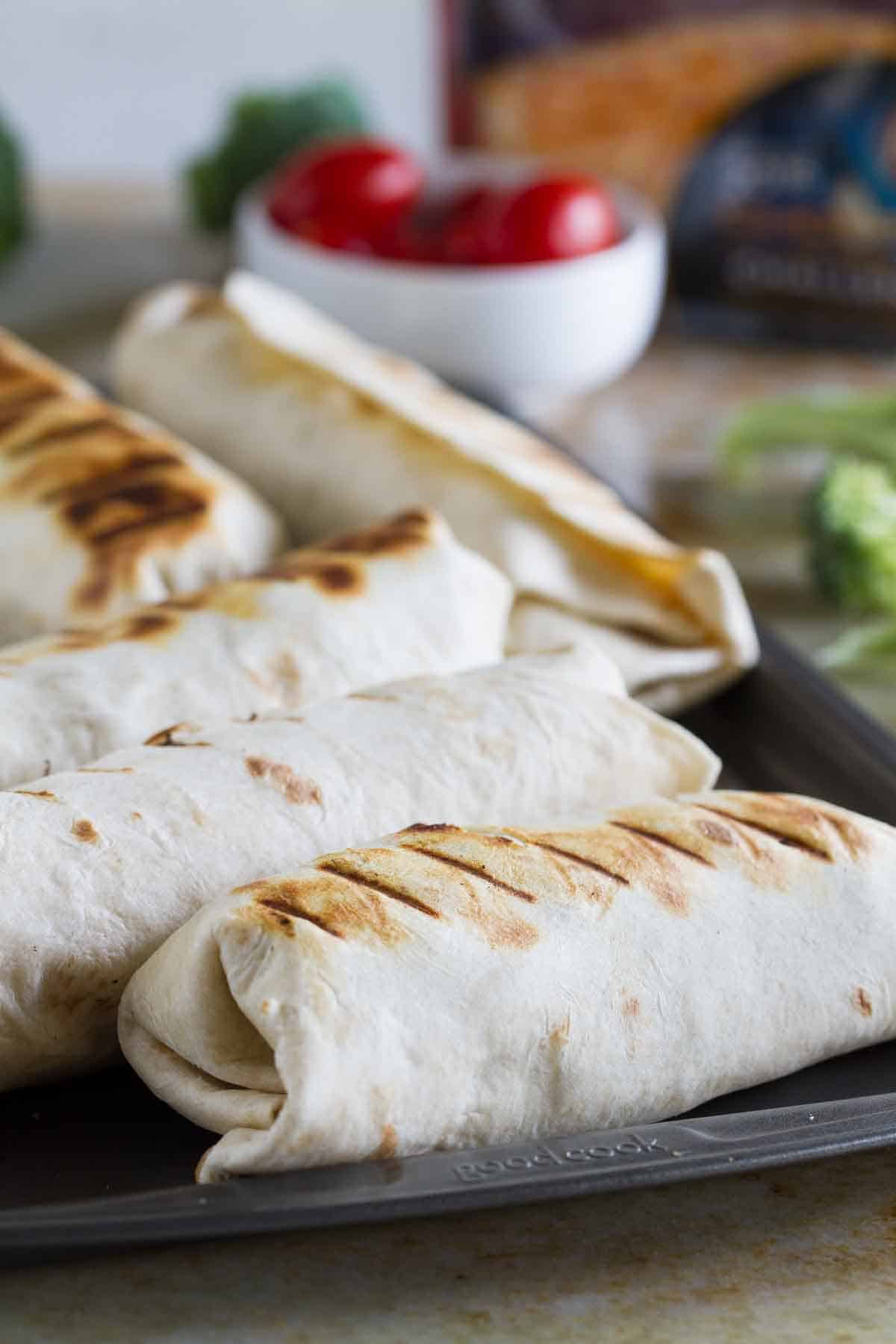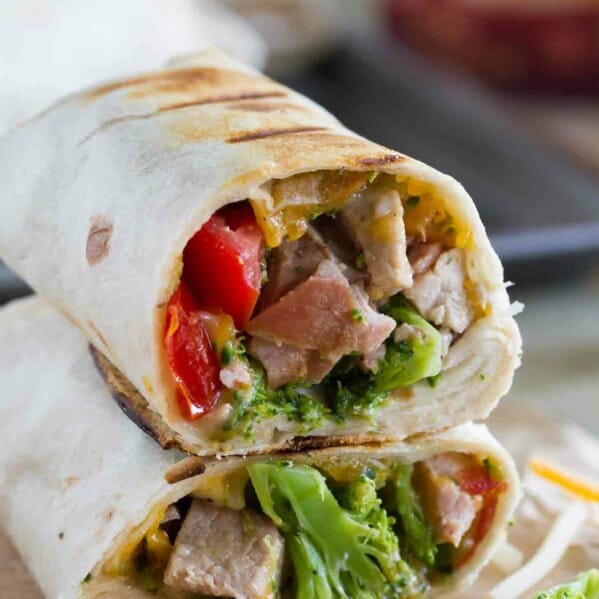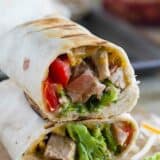 Grilled Pork Burritos
---
Author:
Prep Time: 15 minutes
Cook Time: 60 minutes
Total Time: 1 hour 15 minutes
Yield: 6 servings 1x
Category: Main Dish
Method: Grilled
Cuisine: American
Description
Take it to the grill! These Grilled Pork Burritos only have a few ingredients, but are not short on flavor. This is the perfect way to serve up burritos with a summer flair.
---
Scale
Ingredients
1 pork tenderloin (about 1 1/2 lbs)
4 cups broccoli florets
1 cup cherry or grape tomatoes
1 package (7.5 oz) Sargento Chef Blends 4 State Cheddar Cheese
1 tablespoon ranch seasoning
6 large burrito sized tortillas
---
Instructions
Heat a grill to medium/350ºF.
Season the pork tenderloin with salt and pepper. Grease the grate on the grill, then place the pork on the grill. Close the lid, and cook at moderate heat until the pork is 145ºF, turning once during cooking, about 30 minutes. Remove the pork from the grill and cover with foil. Allow to rest for 5-10 minutes. Leave the grill on at a moderate heat.
While the pork is grilling, steam the broccoli until fork tender. Chop into smaller pieces. Cut the tomatoes in half or in quarters, depending on how big they are.
In a large bowl, combine the broccoli, tomatoes, Sargento Chef Blends 4 State Cheddar Cheese and the ranch seasoning.
After the pork has rested, dice it into small, bite-sized pieces. Add to the bowl with the other ingredients and stir to combine.
If needed, cover the tortillas and cook in the microwave for 30 seconds to soften. Place one-sixth of the pork mixture down the center of a tortilla then fold up into a burrito. Repeat with the remaining tortillas and pork mixture until you have 6 burritos.
Place the burritos on the hot grill, seam side down. Cook just until toasted, then flip and cook the second side. This will only take 1-2 minutes per side.
Serve the burritos warm.
Keywords: grilled pork burritos