Bring a little spice to your loaf of bread with this Green Chile Cheddar Bread.
Being a full time food blogger means that the majority of my life is centered around food. If I'm not making it or photographing it or writing about it, I'm most likely thinking about it. What to make next, how the last thing I ate was, or how to fix a recipe I'm having issues with. Or how much I enjoyed eating something, and wanting to find a way to replicate that.
This recipe falls into that last category.
Last week, I talked about a Pumpkin Cobbler that was inspired by a menu choice that I saw at a restaurant in Montrose, Colorado – Camp Robber. While I didn't get to try that dish, I did get to try the bread that was given to the table before the food came.
And is it just me, or do you totally judge a restaurant based on the bread that they start with?
Luckily for Camp Robber, I really, really liked their bread.
From what I could tell, it was a green chile bread. And I think I ate more than my fair share of it. So when I got home, I knew I wanted to use that bread as inspiration to create a bread full of some of my favorite flavors.
If you can't tell by now, I really love green chiles. (It must be the New Mexico in me!!) And, well, who doesn't love cheese? I thought to myself, what could be better than a loaf of homemade bread, infused with green chiles and cheese?
Turns out, this is something that works out very well, and creates a loaf of bread full of flavor. When I first made this, I envisioned it just as a side dish sort of bread, something great to serve alongside dinner. But it also makes great sandwich bread. The green chiles and cheddar bring something special to your normal ham or turkey sandwich. And it made me realize that I really need to be making homemade bread more often!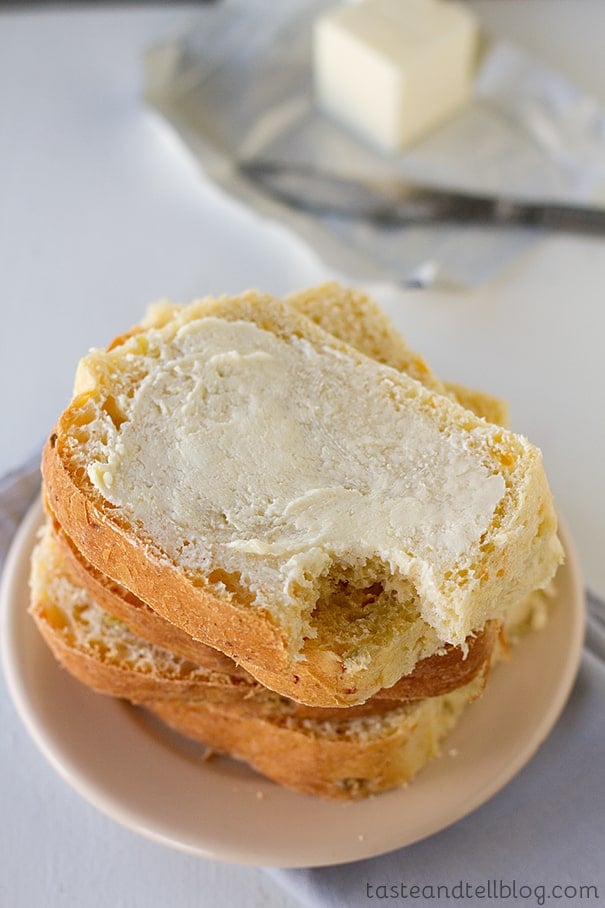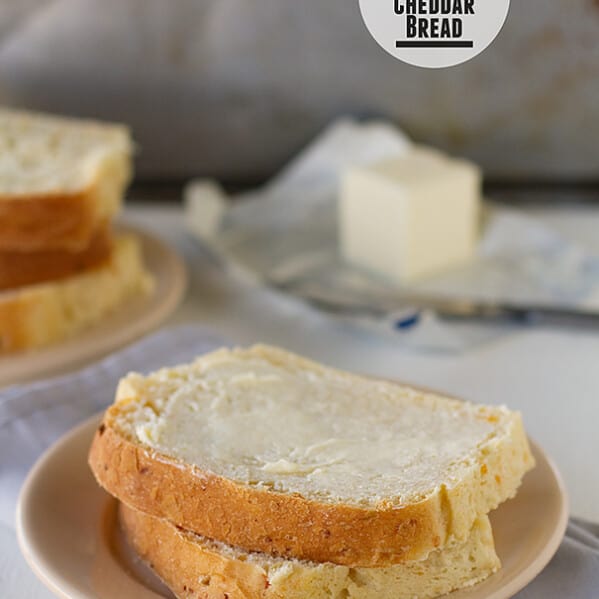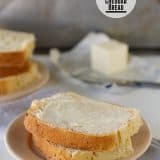 Green Chile Cheddar Bread
---
Prep Time: 20 minutes
Cook Time: 40 minutes
Total Time: 3 hours
Yield: 2 loaves 1x
Description
Bring a little spice to your loaf of bread with this Green Chile Cheddar Bread. It is great for savory sandwiches, or even just toasted with butter.
---
Scale
Ingredients
3 teaspoons active dry yeast
1/2 cup warm water
2 cups warm milk
2 tablespoons butter, melted
2 eggs
3 teaspoons sugar
2 teaspoons salt
6 – 7 cups all-purpose flour
2 cups shredded cheddar cheese
2 cans (4 oz each) diced green chiles
---
Instructions
In a large bowl or the bowl of a stand mixer, combine the yeast and the warm water. Let sit until the yeast starts to bloom. Add in the milk, butter, eggs, sugar, salt and 4 cups of the flour. Continue adding the flour, 1/2 cup at a time, until the dough starts to pull away from the sides of the bowl. Knead until smooth and elastic, 6-8 minutes. Add in the cheese and green chiles, then add more flour if needed for the dough to pull together. Cover and let rise until doubled, about 1 hour.
Punch down the dough and divide it in half. Shape each section into a loaf and place in a greased 9×5-inch loaf pan. Cover and let rise until doubled, 45 minutes to an hour.
Preheat the oven to 350F. Bake for 35-40 minutes, or until golden brown. Remove the bread from the pans to cool completely.
More great bread recipes: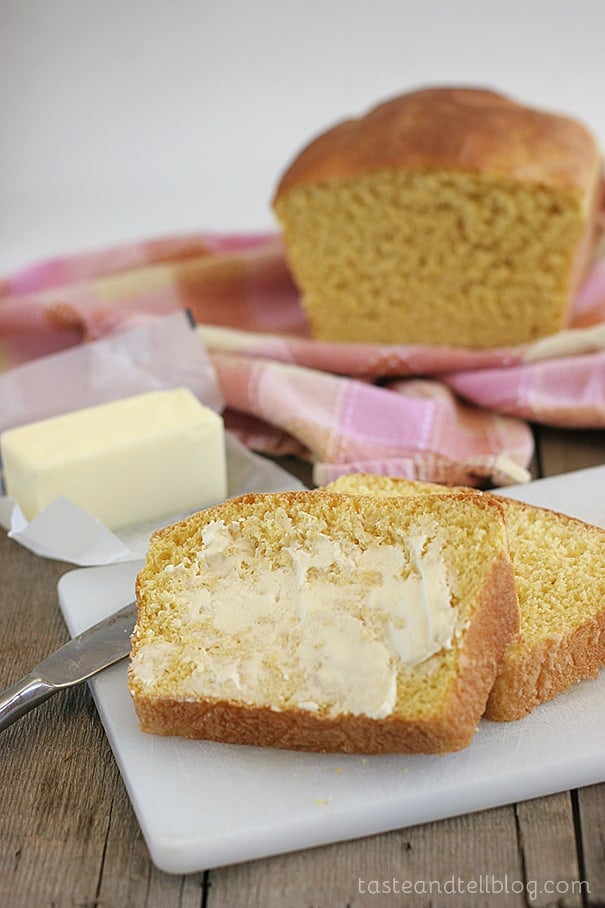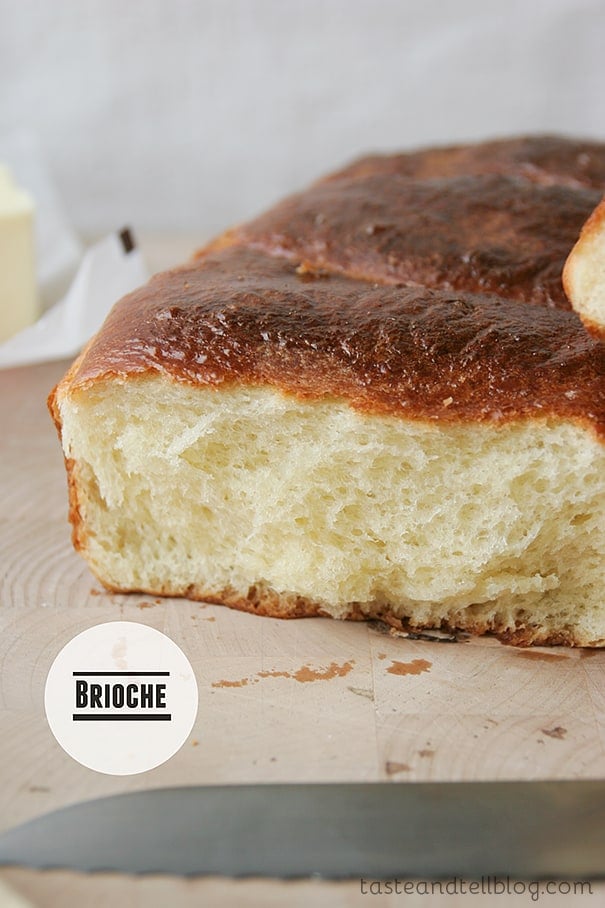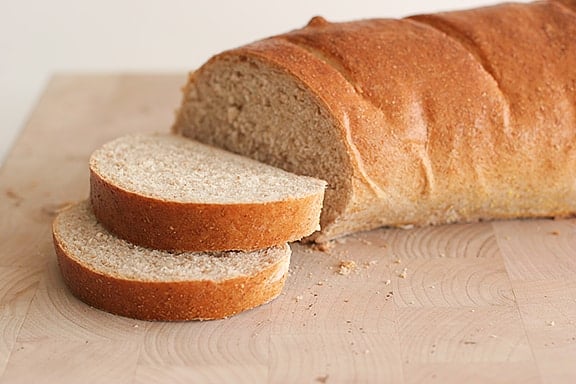 Around the Web:
Potato Bread from Chocolate, Chocolate and More
Soft Honey Oat Bread from Bakingdom
Rosemary Olive Oil Bread from A Hint of Honey