Celebrate National Cheese Curd Day at Culver's on October 15 with a warm batch of crispy on the outside, cheesy on the inside goodness!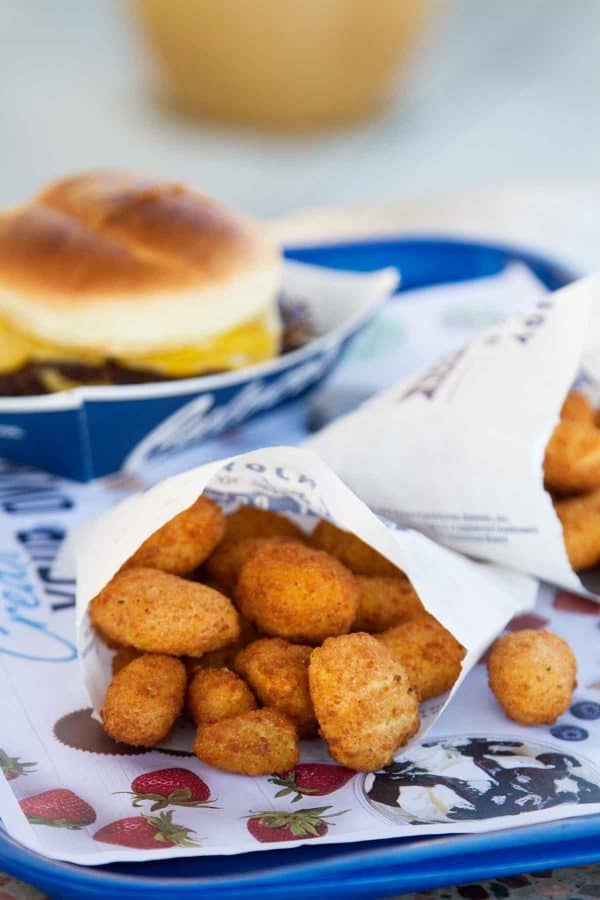 If you know me, you know I'm always up for celebrating food. So I love, love, love all of the foodie holidays.
And one of my favorites is coming up!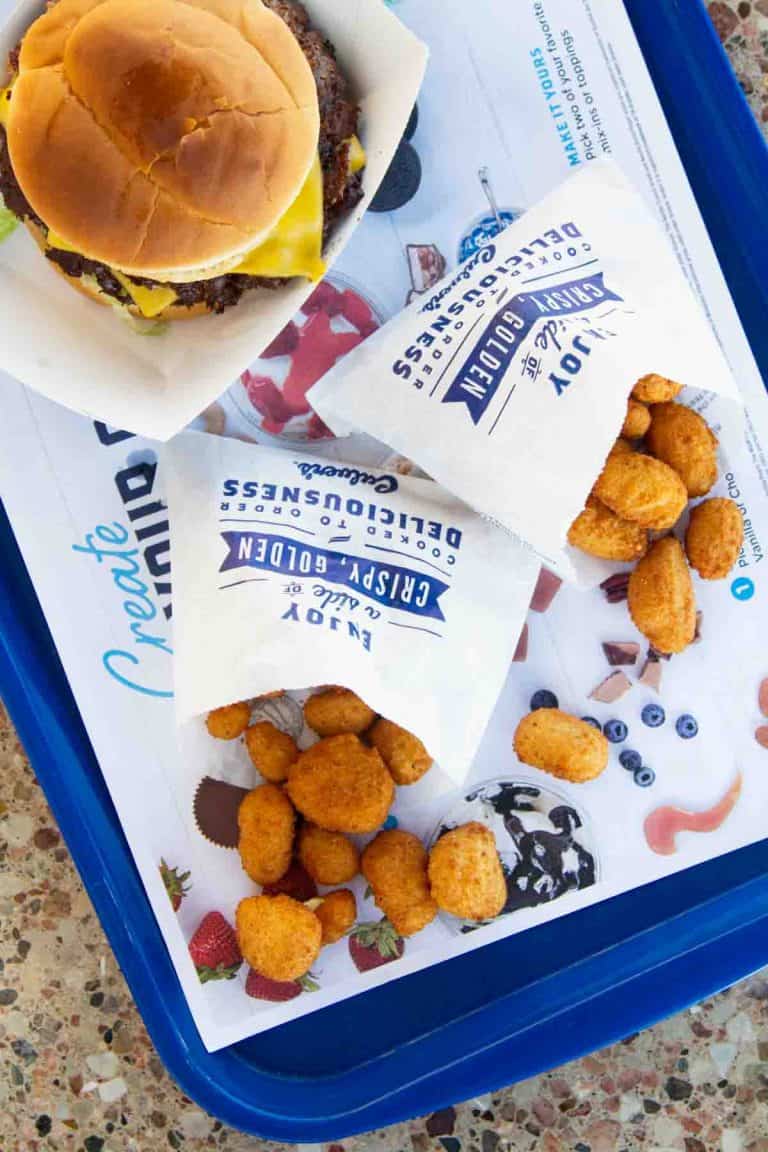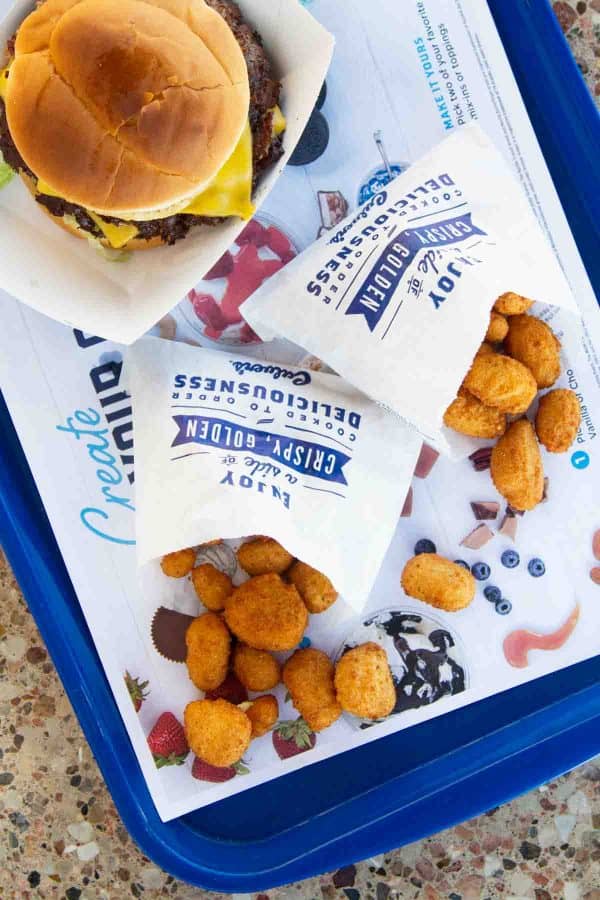 October 15th is a foodie holiday that you don't want to miss – National Cheese Curd Day! As a cheese lover, I can officially add this holiday to my list of favorites.
If you've never had cheese curds, you're missing out. Cheese curds are created during the cheesemaking process. You get the curds before the cheese is pressed into blocks and aged. Cheese curds are not aged – they are the fresh cheese. They are sometimes called squeaky cheese because of their bouncy texture.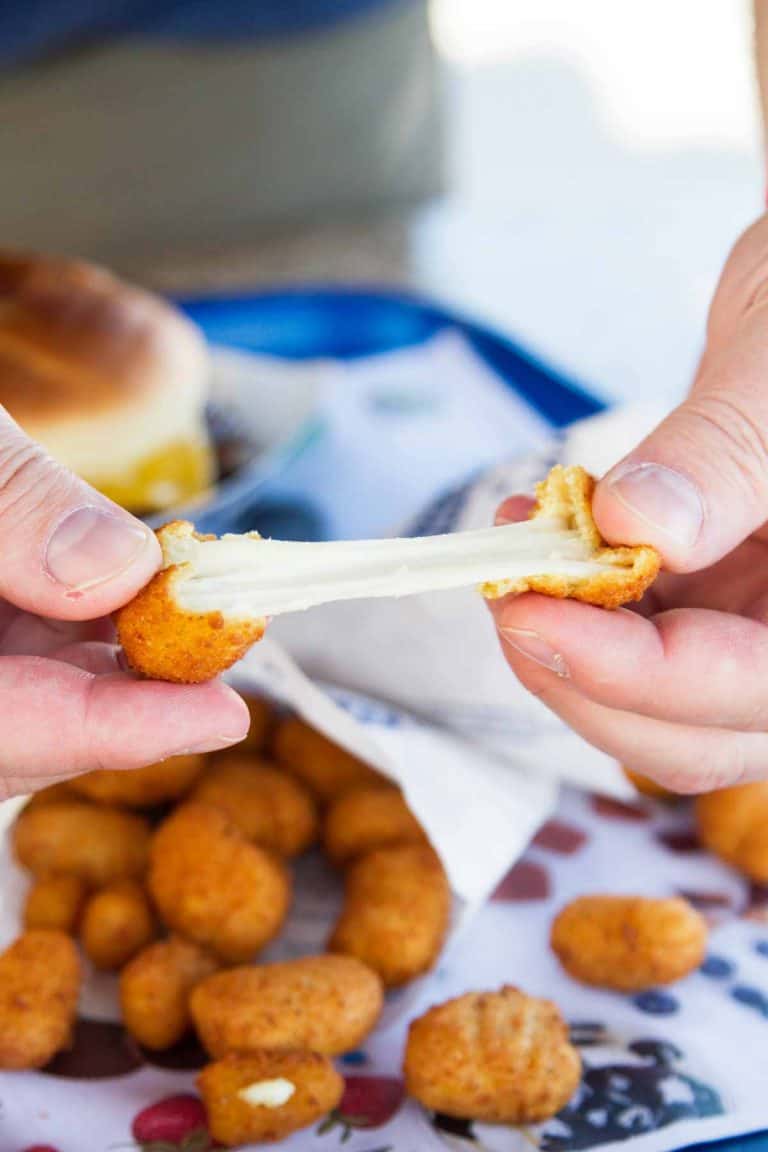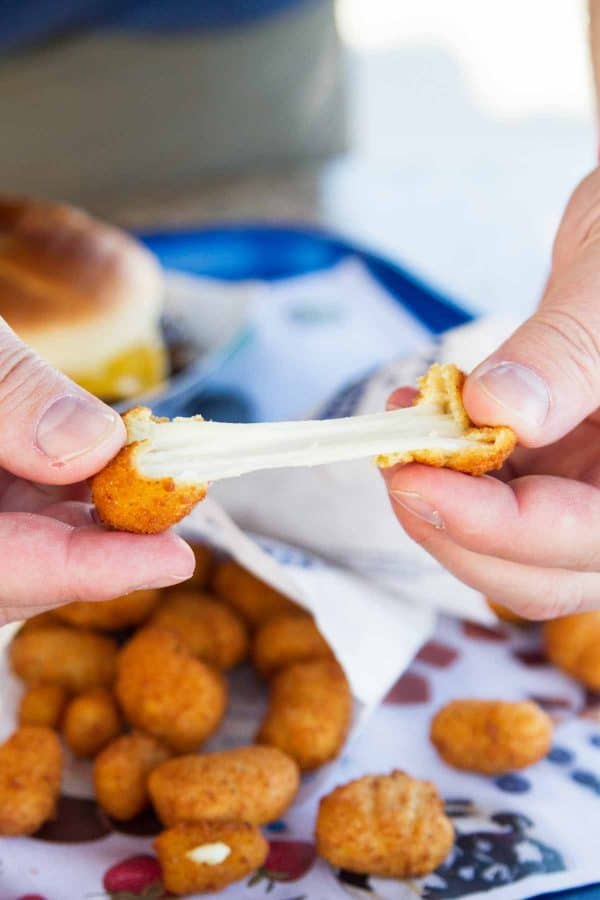 As much as I love fresh cheese curds, my number one way to enjoy them is fried. And no one does fried cheese curds like Culver's does. We are Culver's fans at my house (I'll never turn down a Butterburger!) and their cheese curds are a must when we visit. They are made from white and yellow cheese curds that are battered and fried. You get a nice crispy exterior, and the warm, melty cheese in the center. Add some fry sauce and I couldn't be happier.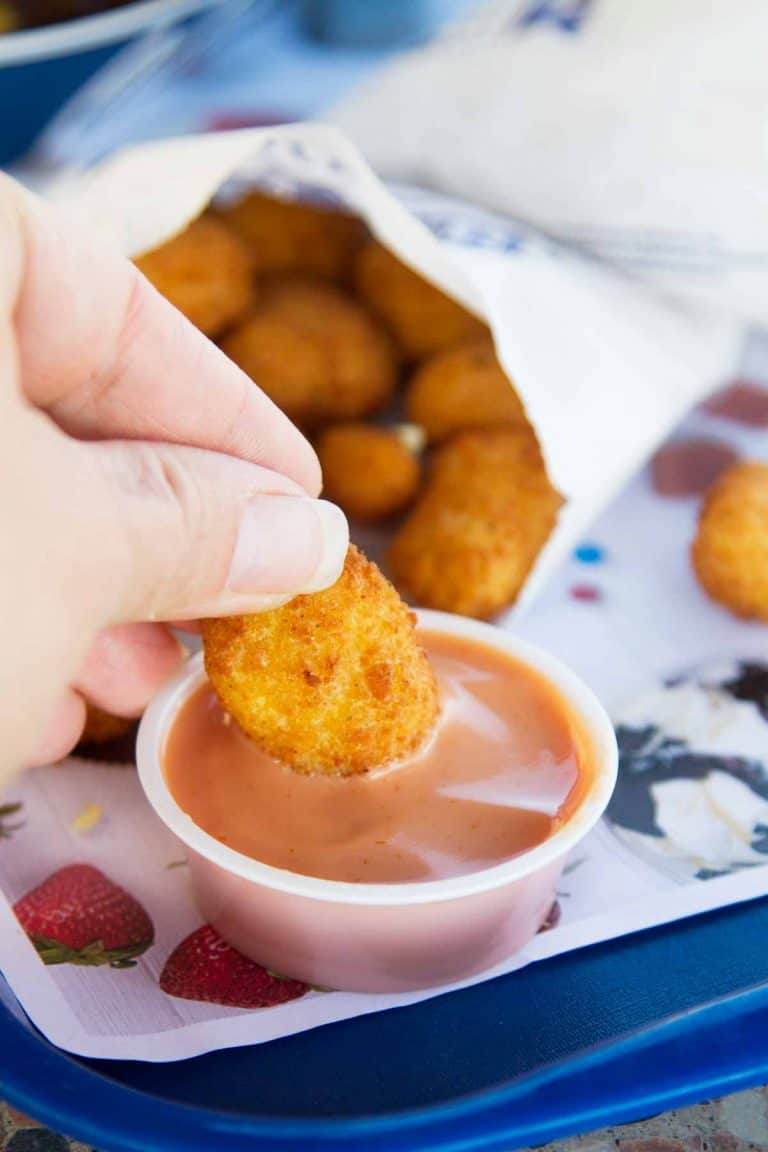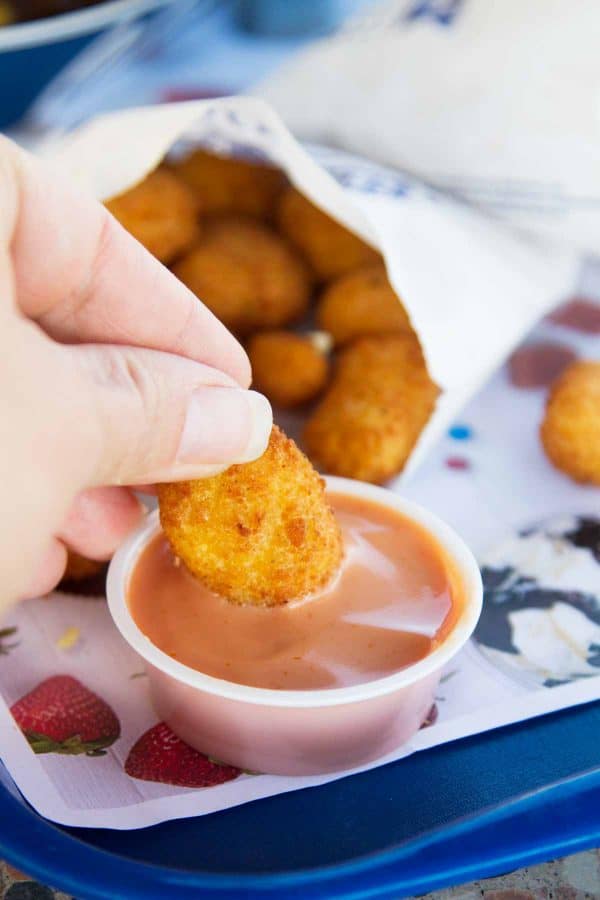 We all know that Wisconsin knows their cheese, so I'm just grateful that I can enjoy the fruits of their labors here at my local Culver's!
And hey – every day is a great day for Culver's cheese curds, but National Cheese Curd Day on October 15th gives you an extra excuse to get some!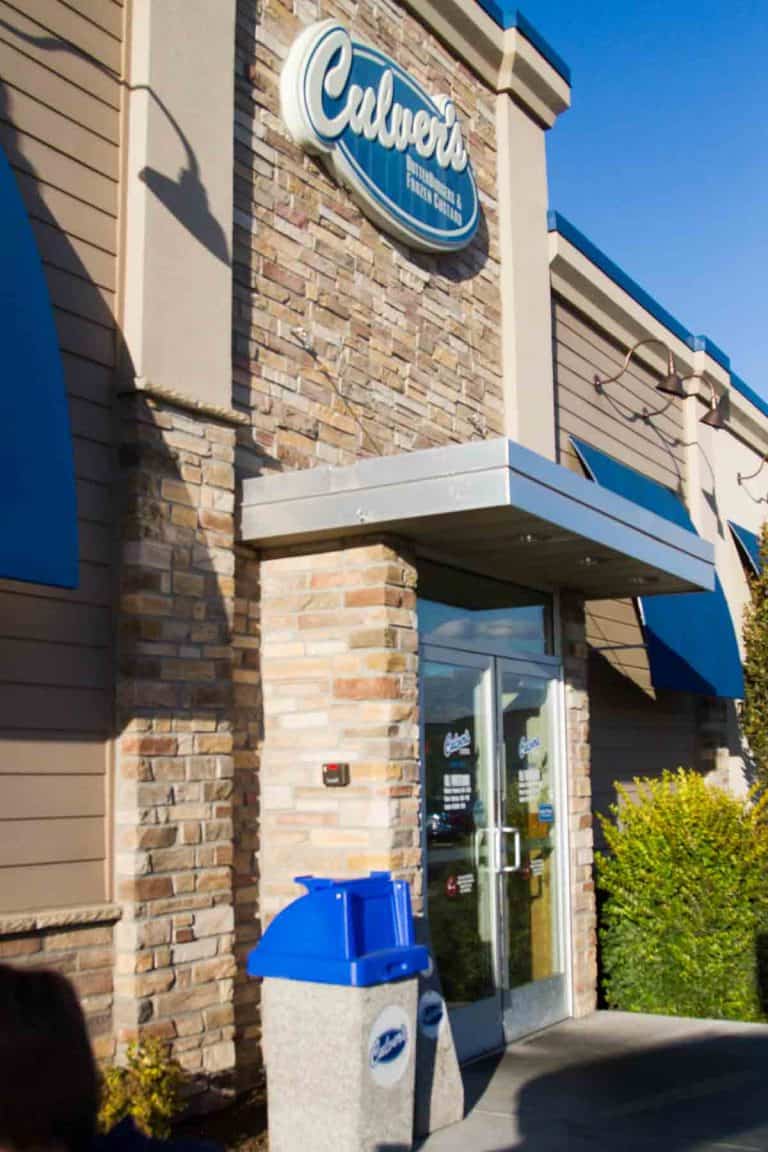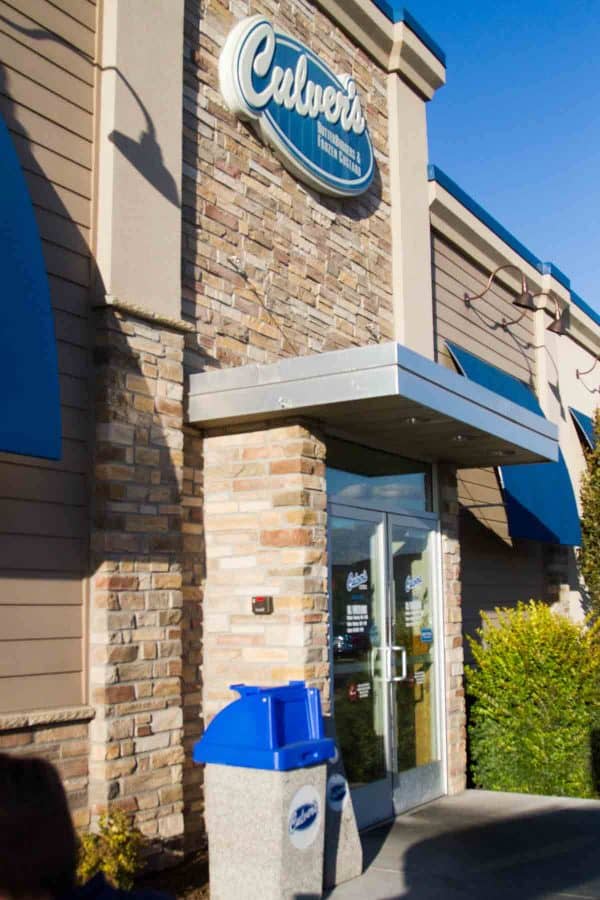 Go to www.culvers.com to find the location closest to you.
This is a sponsored conversation written by me on behalf of Culver's. The opinions and text are all mine.