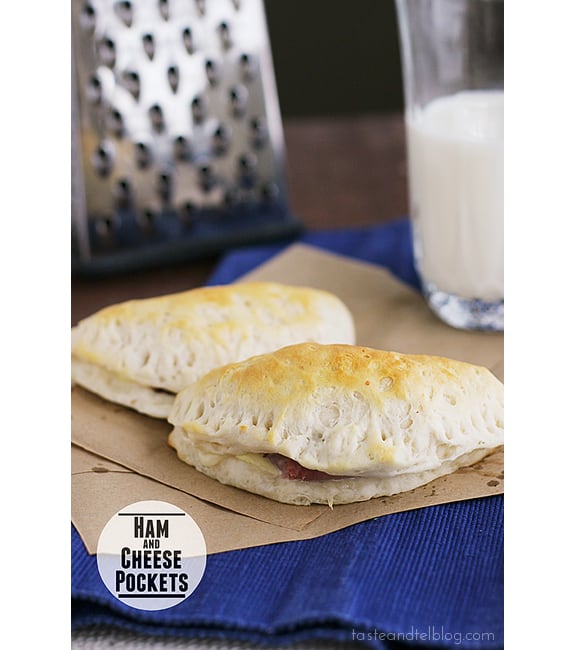 It's been one of those days. You know – the kind when you look up at the clock, realizing it's 5 o'clock and the house is a mess, you still haven't showered, your kids are running around without clothes on, and someone just knocked on the door. Oh yeah, and you have no idea what you are going to make for dinner.
Please don't tell me I'm the only one.
The reality of it is that this is what a lot of days look like for us. I wouldn't trade being able to stay home with my kids for the whole world, but wow – sometimes it gets a bit overwhelming. Which is why I always tend to be drawn to those easy meals. And I'm back at it again today, with a super easy and super fast dinner idea. Or even a lunch idea.
I was actually inspired by a Pillsbury commercial. I realized how easy it would be to make any kind of sandwich in a biscuit. And it doesn't get much easier than these Ham and Cheese Pockets. I'm working on a little project that I am super excited to share with you all (hopefully next week!) and needed to use up a couple of ingredients, so that is where my inspiration for the filling came from. But the beauty of these little pockets is that you can fill them with whatever you have on hand. Leftover chicken and cheddar cheese? Sure! Deli turkey and swiss? Why not?!?
I may be a hot mess when my husband gets home from work, but at least I will have dinner on the table!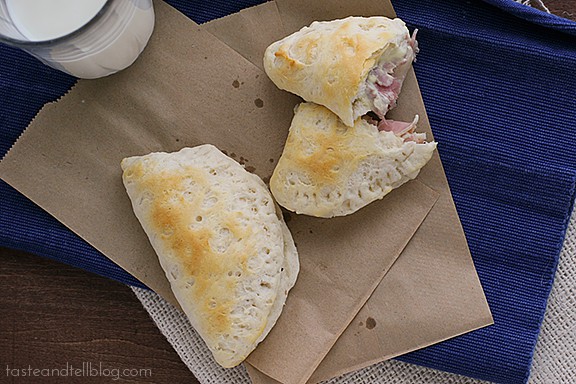 More sandwich inspiration: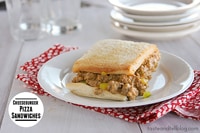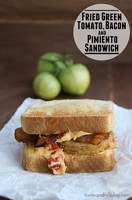 Fried Green Tomato, Bacon and Pimiento Sandwich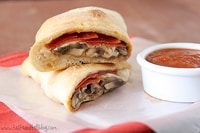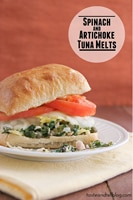 Spinach and Artichoke Tuna Melts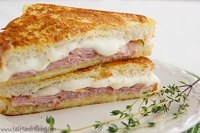 Around the Web:
Fried Pizza Sandwiches from Diethood
BLT Pita Pockets from Mel's Kitchen Cafe
Slow Cooker Chicken Caesar Sandwiches from The Girl Who Ate Everything