Elevate a simple side dish by adding lemon and easy to use Gourmet Garden herbs.
Welcome to Taste and Tell Thursdays! Come link up your posts below for a chance to win a cooler filled with herbs from Gourmet Gardens!
I'm pretty good when it comes to coming up with ideas for dinner.  I've got about a million recipes that I want to try, so as long as I'm prepared, dinner is usually pretty easy for me.  But do you know what I do have a hard time with?
Side dishes.
I don't know why, but when I try to decide what to serve alongside dinner, I usually come up blank.  Don't hate on me, but we usually just end up with something simple like sliced fruit or frozen vegetables.
But I'm trying to change this.  To bring a little more variety into our dinner time.  And these potatoes are a great way to change things up just a little bit!!
One of the things that I miss the most during the winter are my fresh herbs.  I haven't been able to have a garden the last couple of summers, but I always make sure I have some herbs growing in pots.  But seeing that Utah has an impossibly long winter, most months I'm either stuck not using herbs, or paying an arm and a leg for them at the grocery store.
Enter Gourmet Gardens.
I'm sure you have all seen the tubes in the produce section at your grocery store.  Gourmet Garden herbs and spices are made with organically grown herbs.  They are washed, chopped, blended and packed fresh into squeezable tubes.  They are refrigerated (never heated or dried) so they retain their fabulous flavor, aroma and color.  Best of all, they last up to three months in your refrigerator and you can use just like fresh!
I can see these herbs brightening up any side dish – or main dish for that matter.  And the lemon is a twist that you don't want to skip.  It brings a whole new layer of flavor to these otherwise simple roasted potatoes!
Lemon Herb Roasted Potatoes
Elevate a simple side dish by adding lemon and easy to use Gourmet Garden herbs.
Instructions
Heat oven to 450F.
In a large bowl, combine the lemon zest, lemon juice, Gourmet Garden garlic, Gourmet Garden basil, Gourmet Garden oregano and olive oil. Whisk together.
Cut the potatoes into ½ to ¾-inch cubes. Add to the bowl. Toss to coat the potatoes with the lemon-herb mixture.
Spread the potatoes on a baking sheet and bake until golden and the edges get crispy, about 25 minutes, stirring once or twice.
Before we get to the giveaway, the winner of last week's prize pack from Smucker's was:
Averie Sunshine!
Check your email, Averie , to claim your prize!
And here are a few posts that were linked that caught my eye: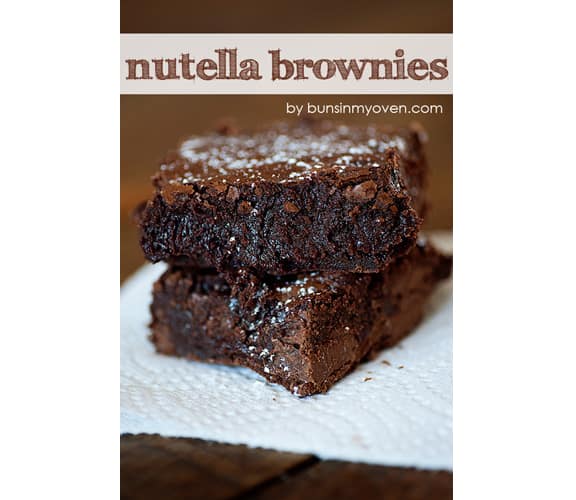 Nutella Brownies from Buns in My Oven – the most clicked recipe from last week!
Homemade Hamburger Helper from Farmgirl Gourmet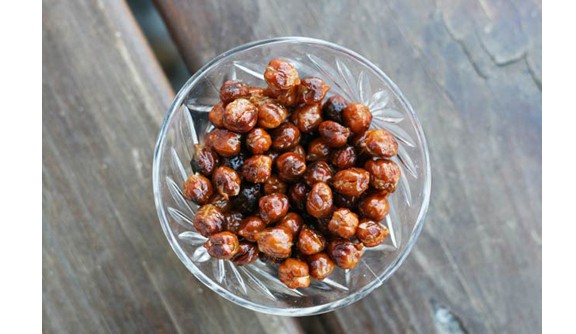 Honey Roasted Garbanzo Beans from Cheap Recipe Blog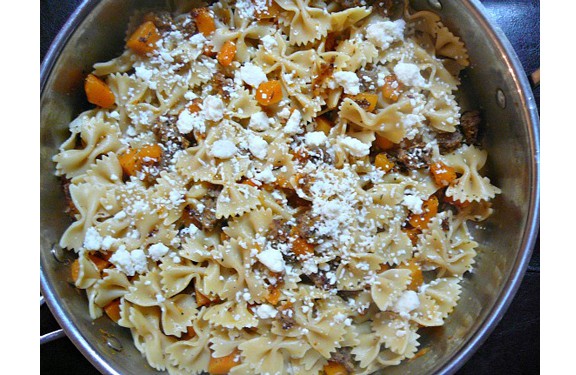 Pasta with Sausage and Butternut Squash from Mostly Food and Crafts
And now for the giveaway and link up:
Included in the giveaway is:
*a soft-sided cooler filled with 11 Gourmet Garden tubes
To enter to win, use the Rafflecopter widget below. Remember – if you link up a recipe, make sure you enter on the Rafflecopter for your chance to win!
The rules for the link up are simple:
1 – you can link up to any recipe
2 – link must be to a blog post – no etsy stores or advertisements
3 – please add a link in your post back to this post
4 – you can link up to 2 links per week, and links cannot be duplicated through the month
Don't forget to click over on some of the other links so that we can all enjoy each other's creations!!
And I'd love to have you follow me via Facebook, Twitter, Pinterest, or Google+. And don't forget to subscribe to my weekly newsletter!