2.4K Flares
2.4K Flares
×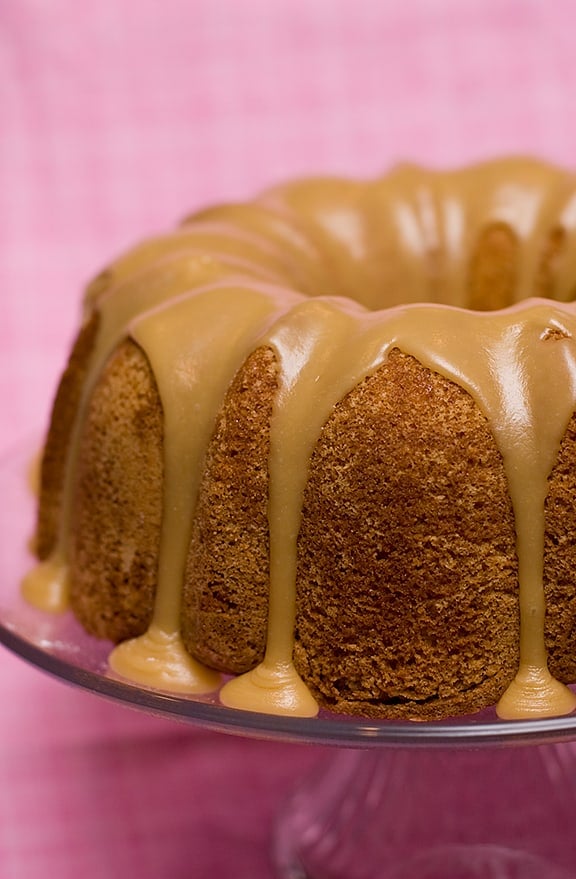 Do you know what is funny? I'm swimming in recipes. Cookbooks, magazines, print-outs, ones saved from blogs… But when I need to make something, I often times can't figure out what I want to make!! Like for next week. I'm having a few friends over for dinner, and I – for the life of me – can't decide what I want to make. And when I made this cake, I was taking dessert to a dinner, and I couldn't decide what dessert I wanted to make. I'm glad, though, that I came across this recipe and finally decided to make this, because I loved it. My mom made a cake called a Kentucky Butter Cake growing up that this vaguely reminds me of. I was actually a little afraid that the cake was going to be dry. Coming out of the pan, it didn't look very moist, and it actually looked dry once we cut into it. But looks were a bit deceiving, because it wasn't dry! The icing is equally delicious – but beware, because it is super sweet. A little goes a long way. I only used about 80% of mine on the cake, and I'm glad I didn't pour it all on there.
So if you are looking for a entertaining worthy dessert and can't make up your mind, this is the one to go for!!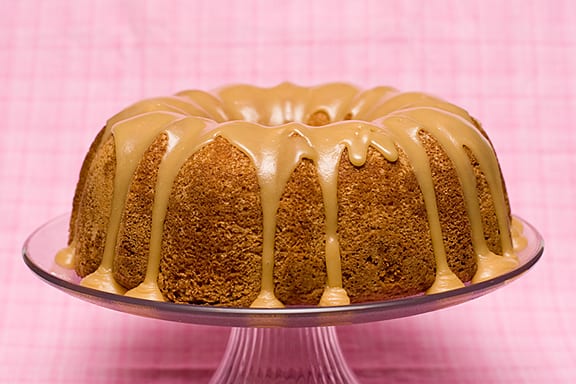 Buttermilk Cake with Caramel Icing
from Taste of Home Annual Recipes 2008
Makes 12-16 servings
1 cup butter, softened
2 1/3 cups sugar
3 eggs
1 1/2 teaspoons vanilla extract
3 cups all-purpose flour
1 teaspoon baking soda
1 cup buttermilk
Icing
1/4 cup butter, cubed
1/2 cup packed brown sugar
1/3 cup heavy whipping cream
1 cup confectioners' sugar
In a large mixing bowl, cream butter and sugar. Add eggs, one at a time, beating well after each addition. Beat in vanilla. Combine flour and baking soda; add to creamed mixture alternately with buttermilk, beating well after each addition (batter will be thick).
Pour into a greased and floured bundt pan. Bake at 350F fro 45-50 minutes or until a toothpick inserted near the center comes out clean. Cool for 10 minutes before removing from pan to a wire rack to cool completely.
For icing, in a small saucepan, combine the butter, brown sugar and cream. Bring to a boil over medium heat, stirring constantly. Remove from heat; cool for 5-10 minutes. Whisk in the confectioners' sugar. Drizzle over cake.
2.4K Flares
2.4K Flares
×