Whole Wheat Blender Pancakes – Use your blender to turn raw whole wheat into pancakes – the perfect breakfast!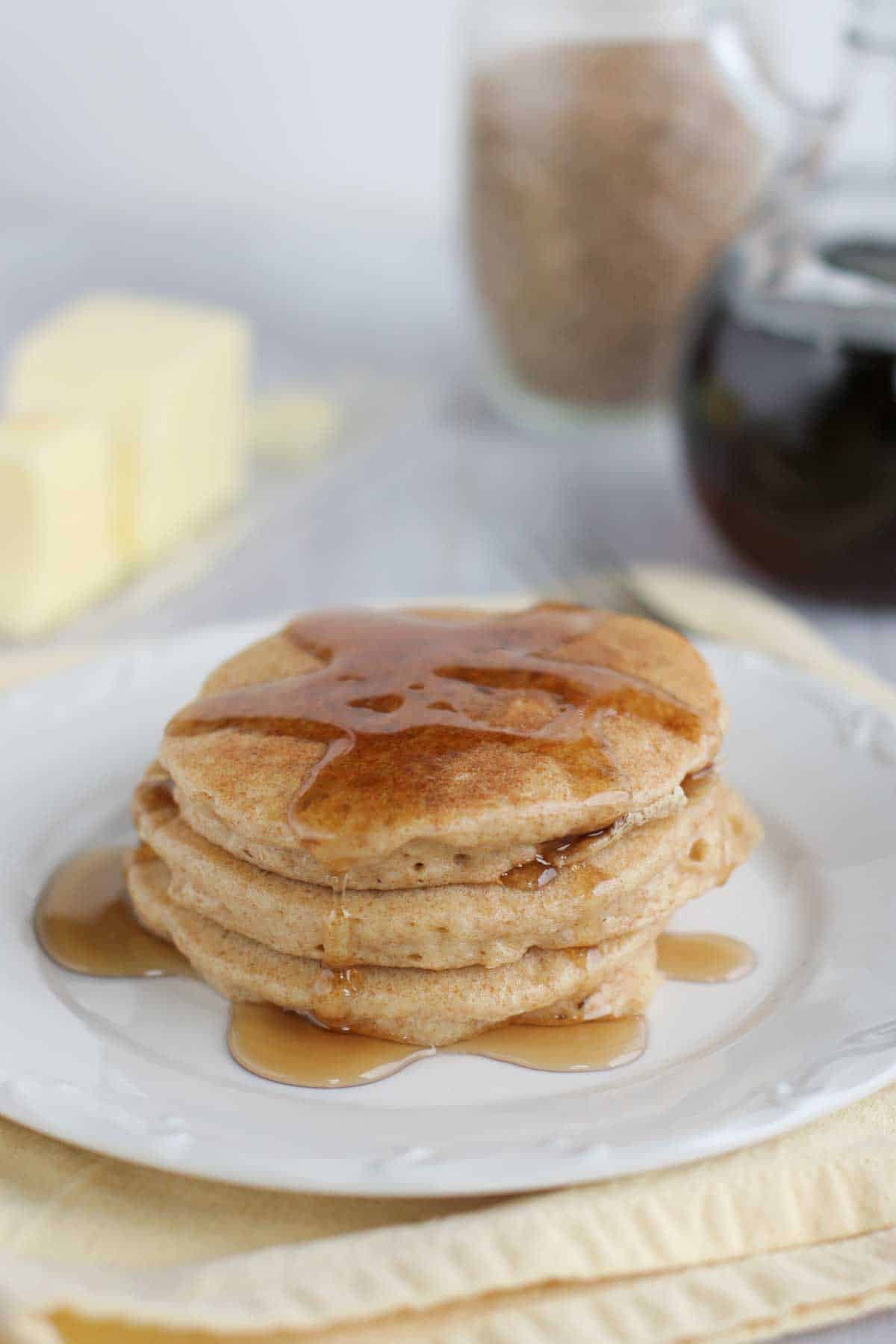 It's an exciting week here at Taste and Tell.
On Saturday, I will celebrate 6 years of blogging.
Yep – 6 years!!
It's crazy to think that I've been blogging longer than I have been a mom. The blogging world has changed so much over the last 6 years, and it's been such a fun ride. I feel so lucky to be able to do what I do. I really do have a dream job!!
To celebrate, I thought I'd celebrate all of you – because you are the reason that I am here. True, I love food and cooking, but without anyone to listen to my ramblings or to try my recipes, this little corner of the web would be pretty silent. Because you all make this worth it!!
But up first – pancakes. Because I've got some great treats coming your way this week to celebrate, but we need to start off with breakfast, right?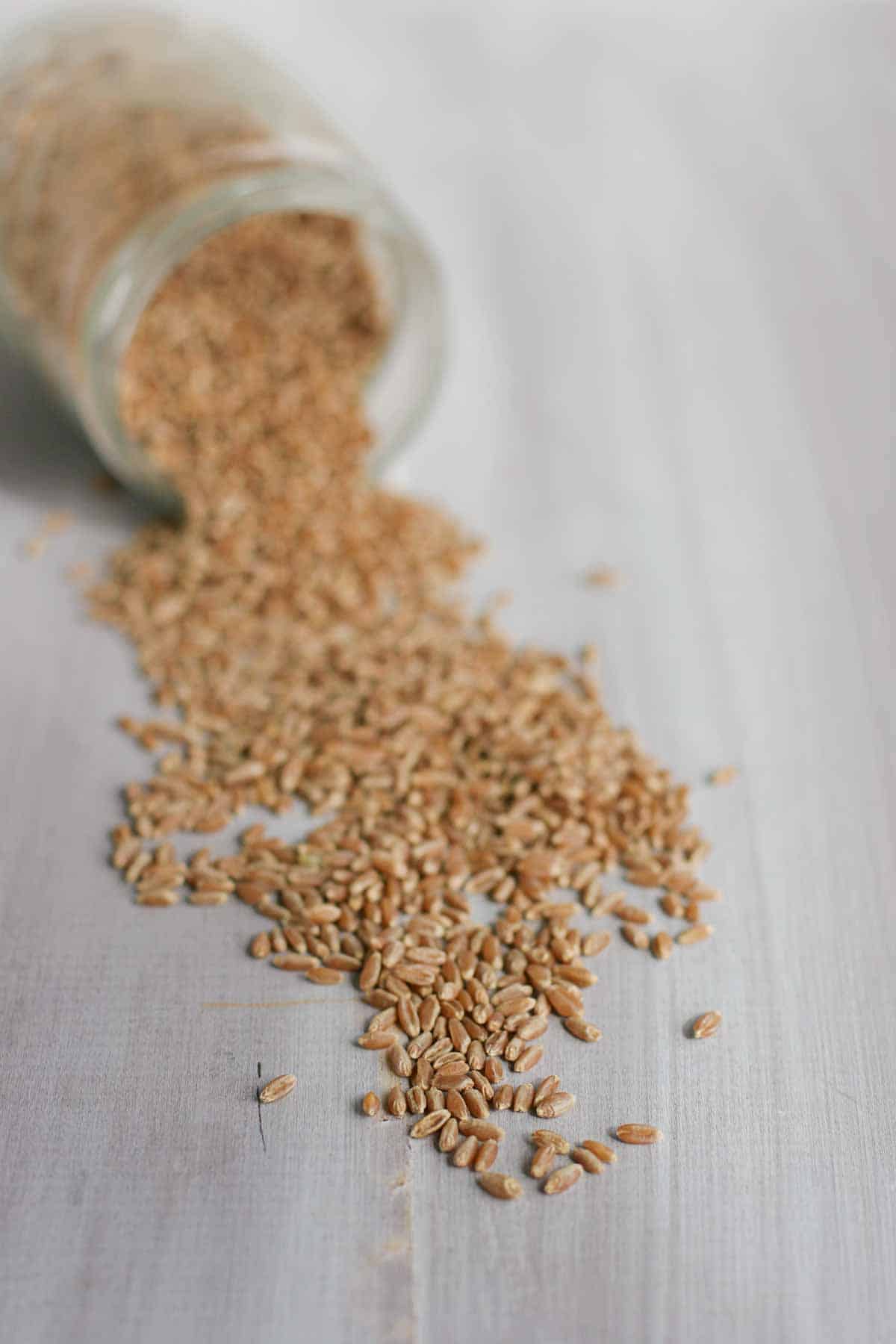 I've said it before, but my mom cooked breakfast 6 days a week when I was growing up. (Maybe that's where my love of breakfast comes from!) We had pancakes, we had eggs, we had hot cereal. My least favorites were always the oatmeal or cream of wheat days, but my favorites were probably poached eggs and pancakes. My mom normally made regular pancakes with lemon sauce, but every once in awhile she would make these Whole Wheat Blender Pancakes. And I loved them.
You might think that sounds crazy – a kid loving whole wheat pancakes with no sugar in them?? It's true. (and I do have to admit that although the pancakes have no sugar, I kind of would make up for that with lots of syrup!!)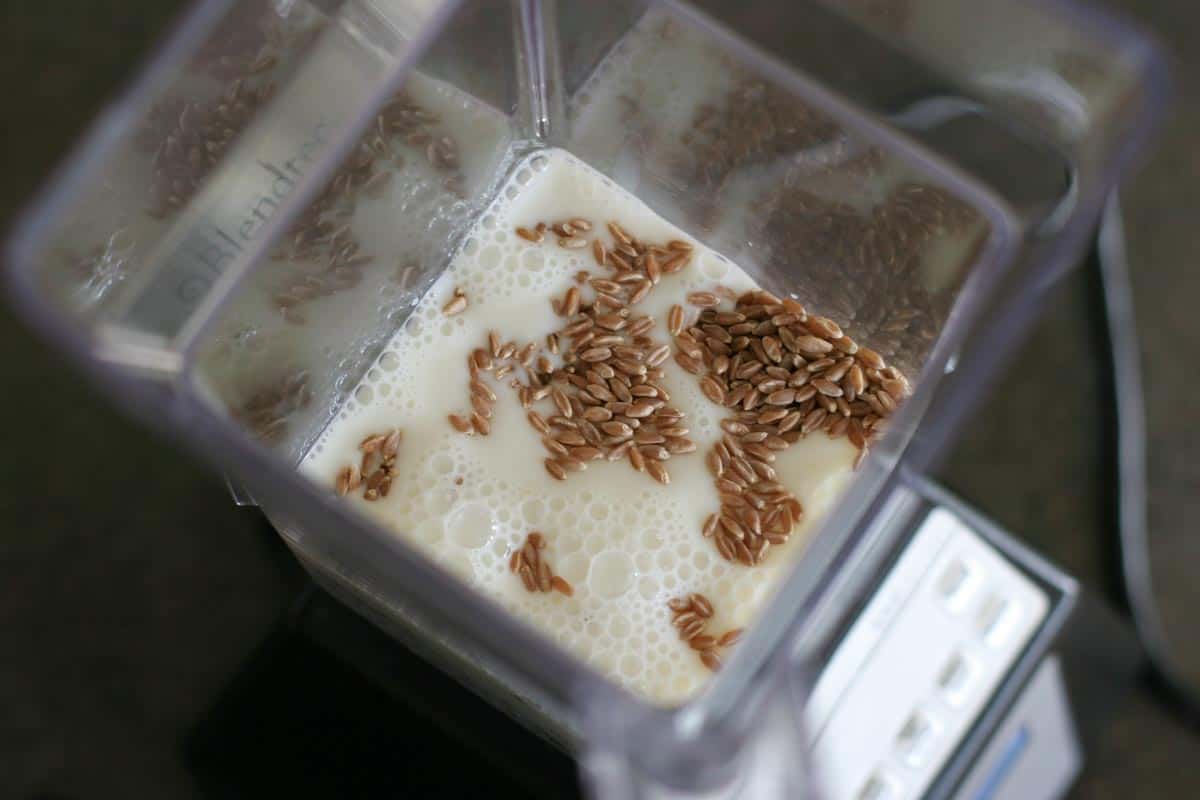 I hadn't had those pancakes in years. But one day, while grocery shopping, I noticed whole wheat in the bulk section. Without hesitation, I filled up a bag, remembering these pancakes on the spot. This was my chance to have those pancakes from my childhood!!
Making these pancakes couldn't be easier. Just a few ingredients, a good blender, and about 5 minutes of mixing time. That's it!!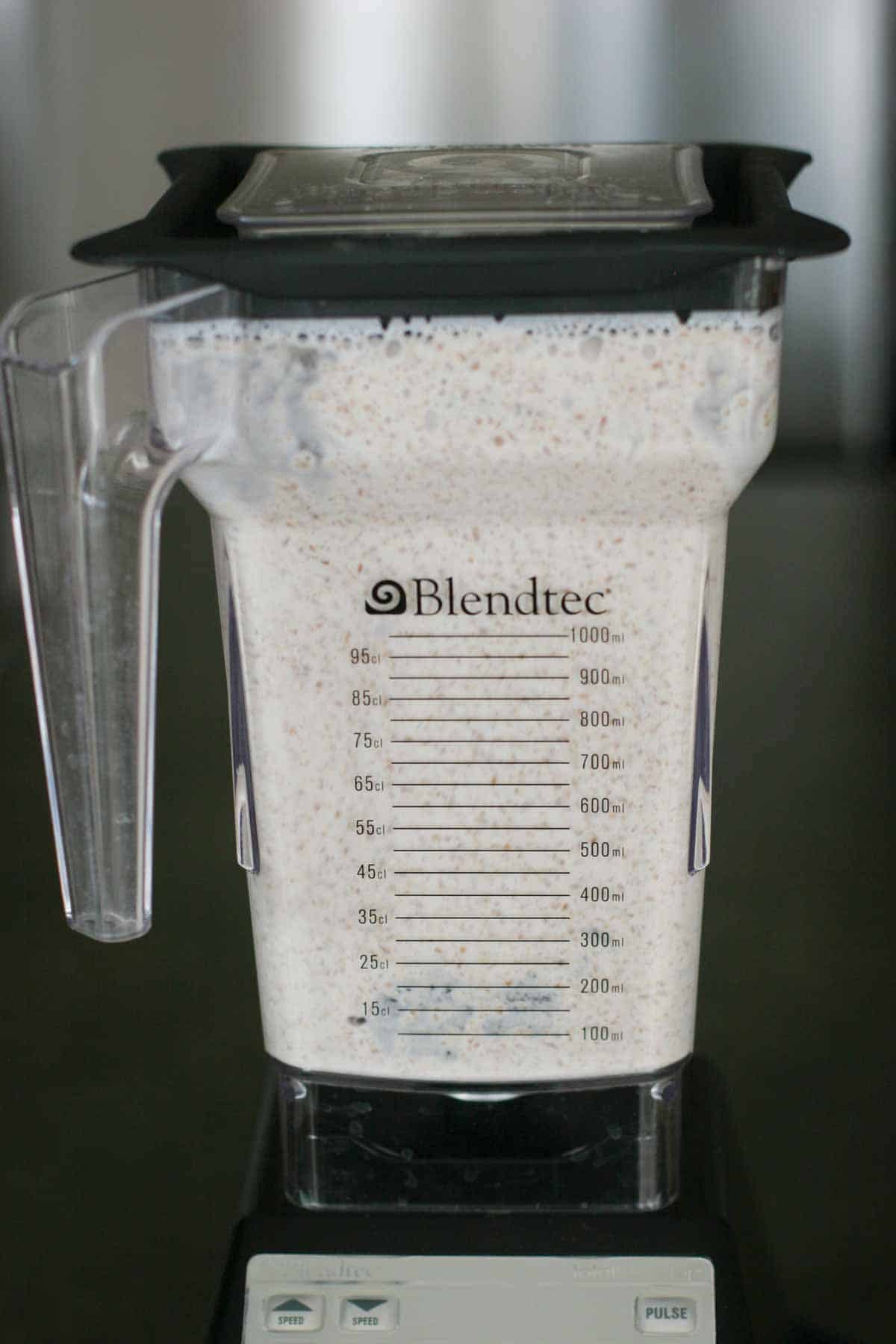 It might seem strange, because I know that with other pancake recipes, if you mix too much, you end up with flat, rubbery pancakes.  But these pancakes are seriously a dream.  They are perfectly light and fluffy!  I used my Blendtec Blender, which is a work horse in the kitchen.  I seriously love mine so much and it's one of my most used kitchen appliances.
I have to admit – I wasn't sure how well my kids would like these, but they seriously devoured them.  One batch of these babies didn't even feed the two kids and my husband and I.  I know I can feel a lot better about pancakes for breakfast (or dinner) when I know they are whole wheat!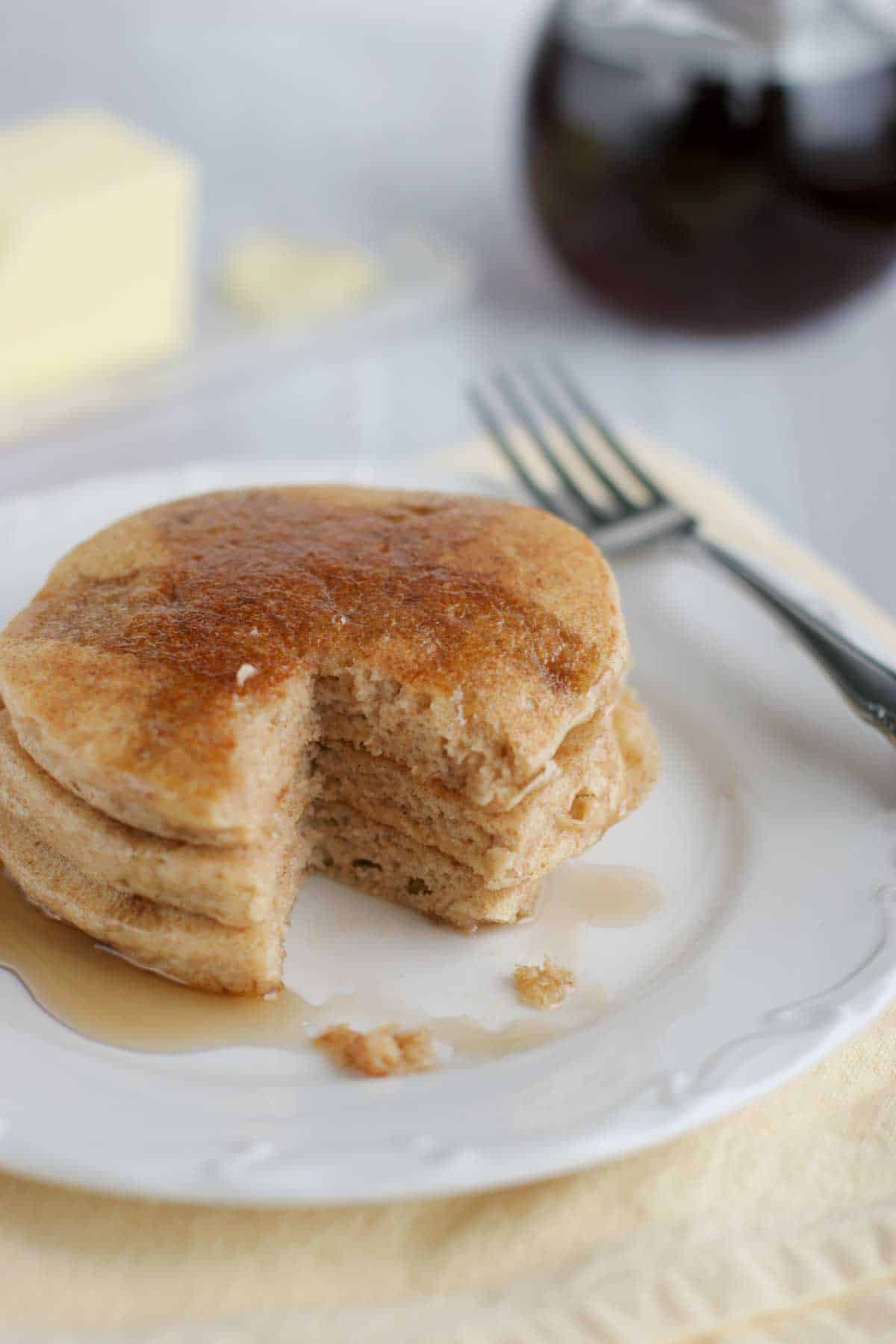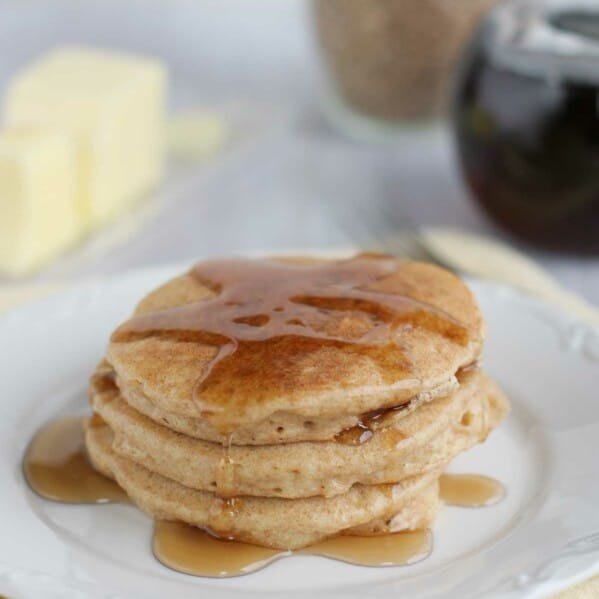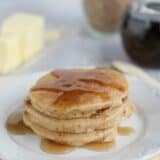 Whole Wheat Blender Pancakes
---
Author:
Prep Time: 10 minutes
Cook Time: 15 minutes
Total Time: 25 minutes
Yield: 4 servings 1x
Category: Breakfast
Method: Stove Top
Cuisine: American
Description
Whole Wheat Blender Pancakes – Use your blender to turn raw whole wheat into pancakes – the perfect breakfast!
---
Scale
Ingredients
1 1/2 cups milk, divided
1 cup whole wheat (raw)
4 1/2 teaspoons baking powder
1 teaspoon salt
2 eggs
1/2 cup vegetable oil
---
Instructions
Place 1 cup of the milk and the wheat in a blender. Blend until like mush, 2-3 minutes.
Add the baking powder, salt, eggs, oil and remaining 1/2 cup of milk. Blend for about 2 more minutes.
For each pancake, pour about 1/4 cup of batter onto a hot griddle that has been sprayed with nonstick cooking spray. Cook for 2 to 3 minutes, or until they start to bubble and look done around the edges. Flip and cook 1 to 2 minutes longer.
Keywords: whole wheat blender pancakes