It's so easy, you won't believe how much flavor is packed into this Slow Cooker Beef with Salsa!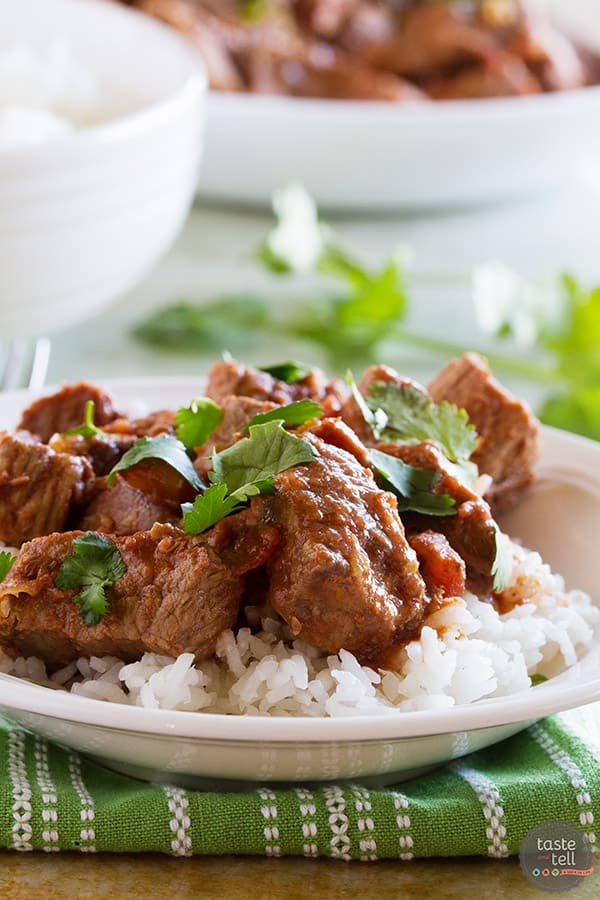 Yum


I have been blogging for a long time. In fact, I'm coming up on 9 years at the end of this month. #what??
I started blogging before I even had children. So this is all they know. That a lot of the time, mom is working on a recipe for the blog. I try to work it so that my family isn't waiting on dinner while I am in photographing it, but they do know that many times, we get reheated food that I made earlier in the day.
But a few months ago, I decided that I needed to go back to my roots. I was to the point that almost everything I was making was for the blog. Whether it was working on a new recipe, or redoing photos from the archives, it was all for this little space right here. I wouldn't say that I reached the point of burnout, but I did get to a point where I realized that it was starting to get stressful. I never took the time to just go into the kitchen and cook just to cook. Just because I love to do it, and I love to feed my family.
So I made a change. I still cook for the blog about 3 nights a week, but the other nights are nights that I just get to make whatever I want. Whether it is one of the thousands of recipes I've pinned on Pinterest, or if it's from a cookbook or magazine that I haven't opened in ages. Or maybe it's one of those recipes that we really did love enough to cook over and over again. It was freeing. And it reminded me just how much I really do love to cook.
And what I have found from this change is that I am discovering some really great recipes along the way. This Slow Cooker Beef with Salsa is one of those. In all honesty, I just choose to make this recipe one day because it was so easy, and I needed a slow cooker recipe because it was a busy day. But we ended up liking it so much that I decided that it needed to be made again so that I could photograph it and blog it.
My biggest word of advice for this Slow Cooker Beef with Salsa is to use a salsa that you know you love. The first time I made it, I used a salsa that we love, and it was so good. The second time, I used a salsa that I just needed to use up that I had on hand, and it wasn't as good. Still good – especially for how easy it is – but it's definitely better when you use a favorite.
This Slow Cooker Beef with Salsa is the recipe you need to add to your short list of recipes for when you only have a few minutes of time!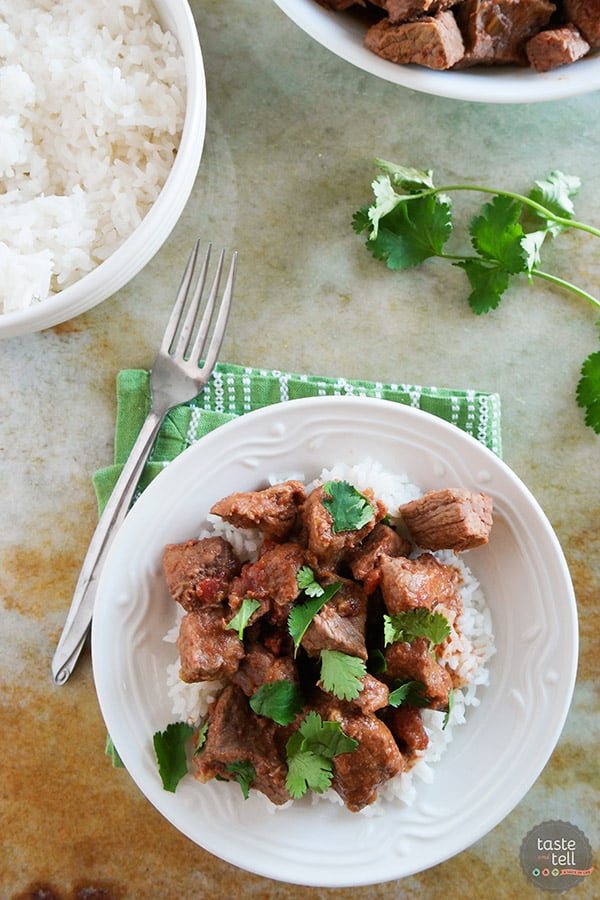 Like what you see here? Make sure you are following Taste and Tell for more recipes and ideas!
Facebook | Pinterest | Instagram | Twitter | Google+ | Weekly Newsletter | Feedly | Bloglovin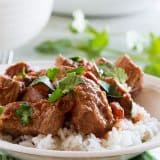 Slow Cooker Beef with Salsa
---
Author:
Prep Time: 10 mins
Cook Time: 6 hours
Total Time: 6 hours 10 mins
Yield: 6 servings 1x
Description
It's so easy, you won't believe how much flavor is packed into this Slow Cooker Beef with Salsa!
---
Scale
Ingredients
2 lbs beef stew meat, cut into 3/4-inch cubes
2 cups salsa*
1 tablespoon brown sugar
1 tablespoon reduced sodium soy sauce
1 clove garlic, minced
4 cups cooked rice
cilantro
---
Instructions
Combine the beef, salsa, brown sugar, soy sauce and garlic in a 3-quart slow cooker. Cover and cook on low for 6-8 hours, or until the meat is tender.
Serve the beef over rice, topped with cilantro.
Recipe Notes:
*Make sure you use a salsa that you love. It will make a big difference in the final dish.
very slightly adapted from: Taste of Home Healthy Cooking
Useful Products for this Recipe:
More Super Easy Slow Cooker Recipes: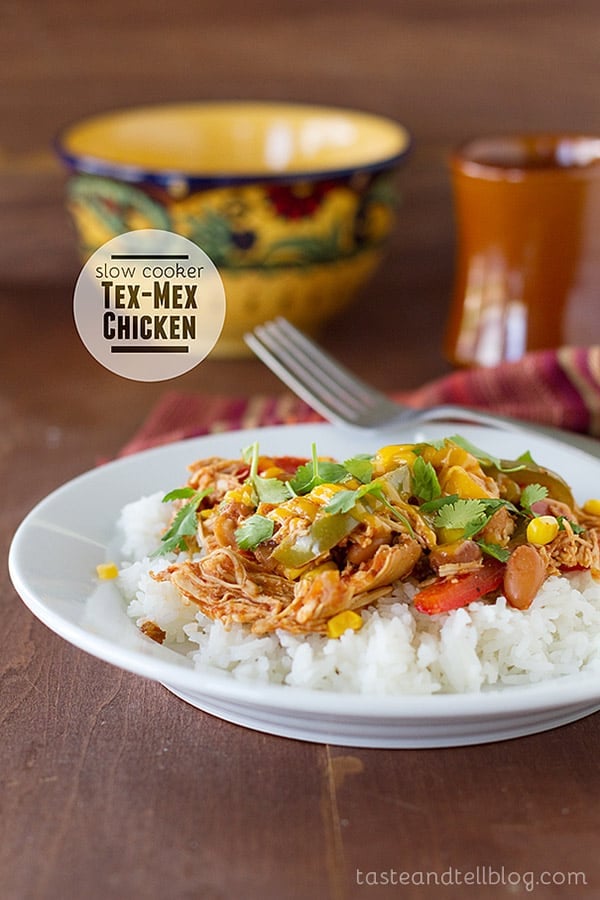 Around the Web:
Slow Cooker Pineapple Salsa Pork from Carlsbad Cravings
Slow Cooker Hawaiian Sticky Chicken from RecipeGirl
Slow Cooker Pulled BBQ Chicken Sandwiches from Foodness Gracious
Don't miss a thing! Follow me on Pinterest to see what I'm pinning!
Visit Taste and Tell's profile on Pinterest.