Perfect for cheeseburger lovers, this savory Cheeseburger Pie is comforting, filling, and delicious!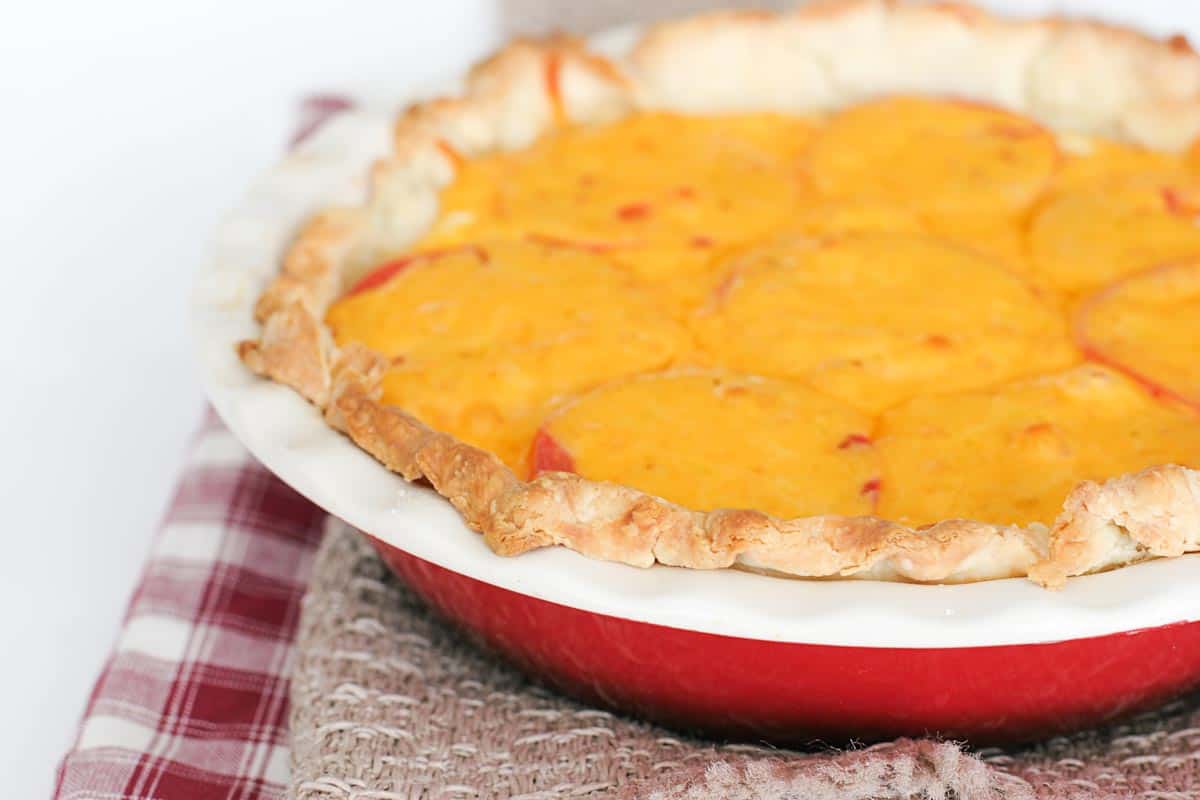 If you are a regular reader of my blog, you will know that I love quick, easy meals. So you can only imagine how excited I was when I received a copy of Jennifer Chandler's book – Simply Suppers – to try out. I knew it was going to be a good cookbook when I read this in the introduction:
"Good food isn't about being gourmet…it's about being delicious."
I'm thinking that needs to become my motto!! This book is packed full of not only recipes, but 30 different recipes that can be done in 30 minutes, 10 recipes that can be used as leftover chicken makeovers, 20 freezer meals and a great list of what you need for a well-stocked kitchen.
Number of Photos: lots
There is a photo for almost every recipe in the book. But I do have to mention, though, that this was my biggest disappointment with this cookbook. The quality of the photos is horrible. It almost looks like the photo was taken too small, and then blown up for the cookbook. It does show you what the finished dish will look like, but these aren't photos that make you want to lick the pages. I say that it's my biggest disappointment because I really had some great recipes from this book, but if I would have originally pulled it off a shelf at the bookstore, I probably would have put it back. Which is a shame, because the recipes are great!
Difficulty Level of Recipes: easy
There is nothing difficult or gourmet about these recipes!
Availability of Ingredients: easy
Not only are the ingredients easy to find ingredients, but I think that this would be a cookbook I could grab any night of the week and have most of the ingredients on hand.
This Cheeseburger Pie was the surprising winner of the 4 recipes that I tried. I found a frozen homemade crust in my freezer and I thought this would be a great way to use it up. (I really wish I knew what recipe I used with that crust, though, because it was amazing!) I thought this was going to be just an ok recipe, but it ended up being one that I would definitely make again. The crust totally made a difference, so I would make one from scratch or at least use a store bought crust that you love. We gobbled this right up!!
Overall thoughts…
Overall, the recipes in this book aren't earth shattering or totally unique, but that's what I love about it. There are lots of every day recipes, but many do have an unexpected twist or ingredient that really makes them stand out. This is one that I would definitely recommend!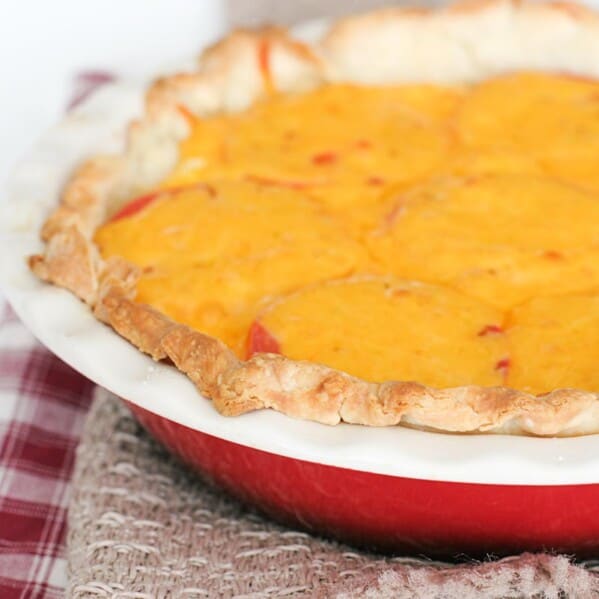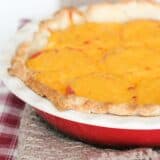 Cheeseburger Pie
---
Author:
Prep Time: 15 minutes
Cook Time: 30 minutes
Total Time: 45 minutes
Yield: 6 servings 1x
Category: Main Dish
Method: Baked
Cuisine: American
Description
Perfect for cheeseburger lovers, this savory Cheeseburger Pie is comforting, filling, and delicious!
---
Scale
Ingredients
1 unbaked pie crust, homemade or store-bought
1 tablespoon vegetable oil
1 pound ground beef
1/2 cup finely diced yellow onion
2 tablespoons all-purpose flour
1 tablespoon Worcestershire sauce
kosher salt and freshly ground black pepper
2 large eggs
1 cup small-curd cottage cheese
2 medium tomatoes, thinly sliced
8 oz shredded sharp cheddar cheese
---
Instructions
Preheat the oven to 350ºF.
Place the pie crust in a deep-dish pie pan. Flute the edges, if desired. Place the prepared pie crust in the refrigerator until ready to fill.
In a large skillet over medium-high heat, warm the oil until a few droplets of water sizzle when carefully sprinkled in the skillet. Add the ground beef and onion. Cook, breaking up the beef with a wooden spoon, until the meat is browned and cooked through, about 5 minutes. Transfer the meat and onions to a colander and drain off the excess fat. In a large bowl, stir the meat and onion with the flour and Worcestershire sauce. Season with salt and pepper to taste. Spoon the mixture into the prepared pie crust.
In a small bowl, stir together the eggs and cottage cheese. Spoon the cottage cheese mixture evenly over the beef. Arrange tomato slices on top of the cottage cheese and sprinkle the cheddar cheese evenly over the top.
Bake until set and the cheese has melted, about 30 minutes.
Keywords: cheeseburger pie