Gross never tasted so good with this cheese dip turned Monster Brains!
Halloween is seriously right around the corner. I almost thought I was going to have a panic attack last week when I realized how close it is, and how unprepared I am. I still hadn't done anything about costumes for the kids, and I hadn't even started trying recipes on my Halloween "to-try" list.
Luckily, I got my daughter's costume ordered. My husband is making my son's costume (since we couldn't find one to buy that we liked), so that's on him, and the baby – well, I seriously almost forgot about him. But luckily he's not old enough to request a certain costume, so it should be easy to pick something up for him this week.
And also luckily, I have another blog party coming at you today, filled with all sorts of scary "monster" ideas! Costumes – check. Fun Halloween food – check!
I'm super excited to be teaming up with a great group of bloggers today, all bringing you fabulous food fit for a monster. And we are all excited to be teaming up with Pillsbury again to make it all happen!
When we went into this party, I was a little bit worried. I'm not so great at the creative holiday food. But when I saw what everyone had made, I was seriously blown away by the creativity that I am surrounded by.
Every year, my family gets together for an annual Halloween pumpkin carving party, and we all bring Halloween themed food. And I always struggle to come up with something good. Not this year – I have so many great ideas to choose from right here!!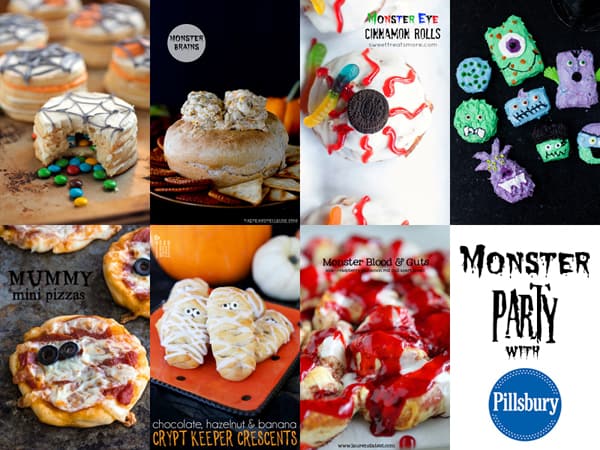 After rolling over idea after idea in my head, I went for the monster brains. Yeah, I know – kind of icky – but isn't that what Halloween is all about?? It's a good thing that gross tastes so good (in this instance – that's not always the case!!) This is the ultimate cheese ball, served up in a bread bowl made from a Pillsbury French Loaf.
If the whole "brain" thing isn't for you, this cheese ball alone is a recipe you want to have. Just a little bit spicy and packed with flavor, this is the perfect party food. Serve it up with crackers or veggies, either works just great. Making the brain took me a try or two to get it right, but it really wasn't difficult. I think the secret is to not make the hole that you are piping the mixture through too big. Then just swirl it back and forth, forming the brain. Stick it on the center of your spooky Halloween table, and you've got a conversation starter!

Now go an check out all of these fabulous Halloween recipes!!
Monster Blood and Guts from Lauren's Latest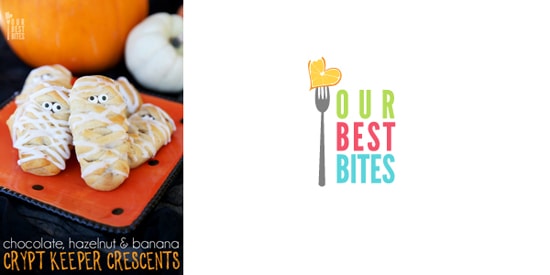 Crypt Keeper Crescents from Our Best Bites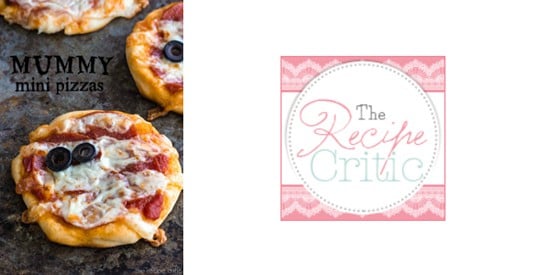 Mini Mummy Pizzas from The Recipe Critic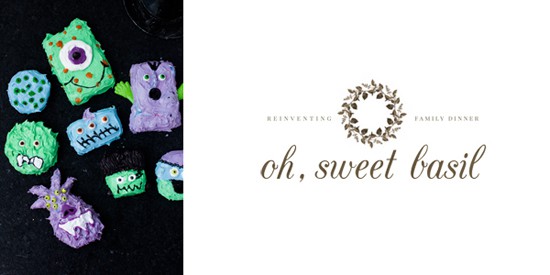 Cookie Monsters from Sweet Basil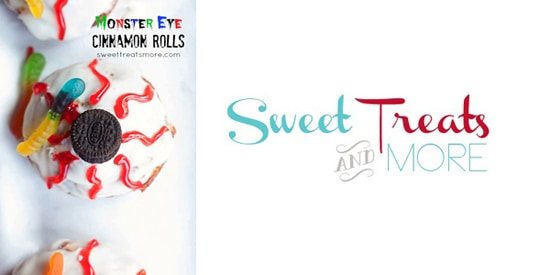 Monster Eye Cinnamon Rolls from Sweet Treats and More
Monster Brains from Taste and Tell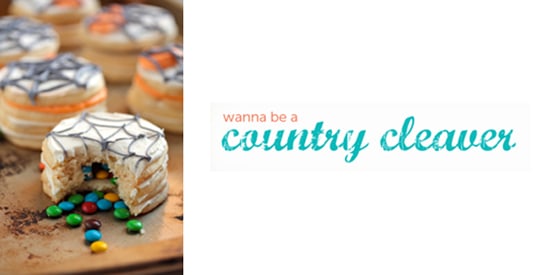 Sugar Cookie Surprise Stacks from Wanna Be a Country Cleaver
Monster Brains
---
Prep Time: 15 minutes
Cook Time: 30 minutes
Total Time: 1 hour
Yield: 12 servings 1x
Description
Gross never tasted so good with this cheese dip turned Monster Brains!
---
Scale
Ingredients
1 loaf (11 oz) Pillsbury French Bread
8 oz cream cheese, softened
1/2 cup shredded cheddar cheese
1/2 cup shredded pepper jack cheese
1/2 cup finely diced bell pepper
1 tablespoon Worcestershire sauce
1 clove garlic, finely minced
1/2 jalapeno, finely minced
---
Instructions
Preheat oven to 350°F. Spray a 1 quart oven safe bowl with cooking spray.
Take the French bread loaf and wrap it into a spiral, forming a circle. Place in the greased bowl and bake until golden brown, about 30 minutes. Cool completely.
In a medium bowl, beat the cream cheese. Stir in the cheddar cheese, pepper jack cheese, bell pepper, Worcestershire sauce, garlic and jalapeno.
Cut the top off of the cooled bread and hollow out the center of the loaf. Transfer about one-fourth of the cheese mixture to a heavy-duty ziptop bag. Fill the bread bowl with the remaining dip.
Cut the corner off of the ziptop bag and pipe the remaining cheese dip on top of the bread bowl, forming the brains.
Recipe Notes:
inspired by Every Day with Rachael Ray