Looking for a way to spice things up? This Jamaican Jerk Seasoning Mix is great on chicken, seafood, vegetables, and even more.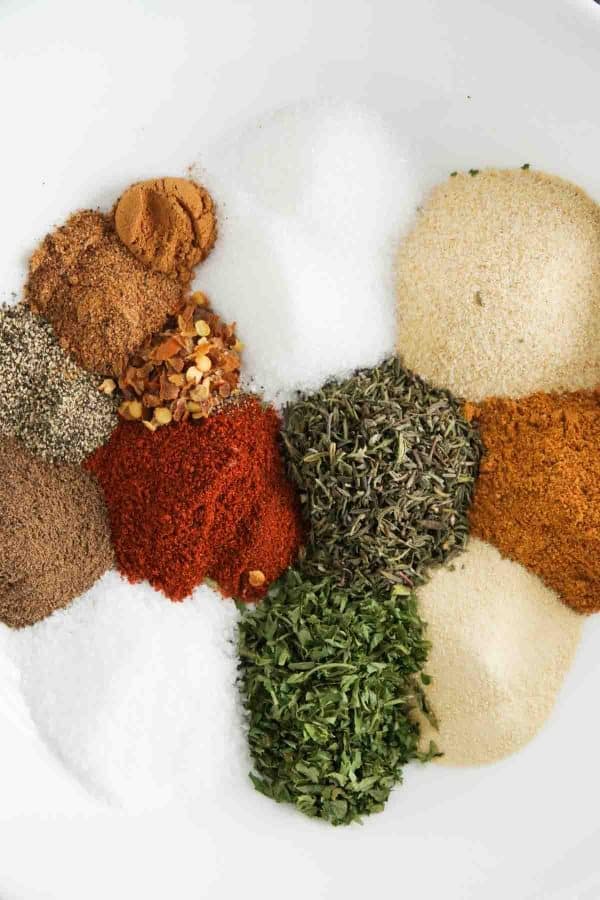 I am a bit of a spice hoarder. I'll admit it. If you are looking to borrow a spice, chances are that I'll have it. It hasn't happened because I'm obsessed with them or anything, but when you love to cook, and when you love to try new recipes, you end up with a lot of spices and seasonings.
That being said, if I ever need a seasoning mix for anything (like the Cajun seasoning in this Cheesy Cajun Baked Pasta), I'll buy it. Which is probably one reason why I have so many spices and mixes hanging on the back of my pantry door.
But while trying to perfect a recipe, I went on the search for a Jamaican Jerk Seasoning Mix. My grocery store didn't even have anything close. So I decided to make a few swaps in the recipe, using something completely different than a Jamaican jerk mix, and it just didn't turn out like I had imagined it needed to be. It was definitely missing the spice and oomph that the Jamaican jerk seasoning mix would bring.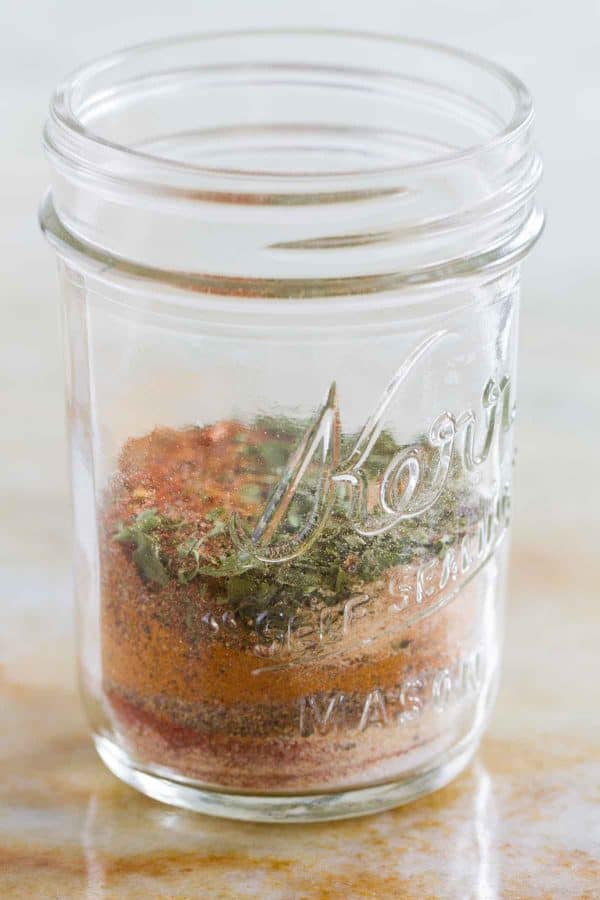 So I did what I should have done in the first place, and realized that I could just make the spice mixture myself. And since I'm such a spice hoarder, I already had everything on hand that I needed to whip this mixture up in less than 10 minutes.
I originally used this seasoning mix on a recipe that I'll bring to you this week (hint – it involves shrimp!), but after trying it once, I was addicted. We've been grilling a lot this summer, and I loved this on grilled chicken. It was a little too spicy for the kids, but it was perfect for me. Use it on your steak, sprinkle some on your veggies – or do what I do and liven up your morning scrambled eggs by mixing a bit in.
One of these days, I'm going to have that perfectly organized spice collection and have all of them in matching bottles, but for now, I'm a jar addict and will just put my seasoning mixes in a half pint jar. It works perfectly – just don't forget to label it!!
If you are looking for a way to add a little spice to your menu, this Jamaican Jerk Seasoning Mix is an easy way!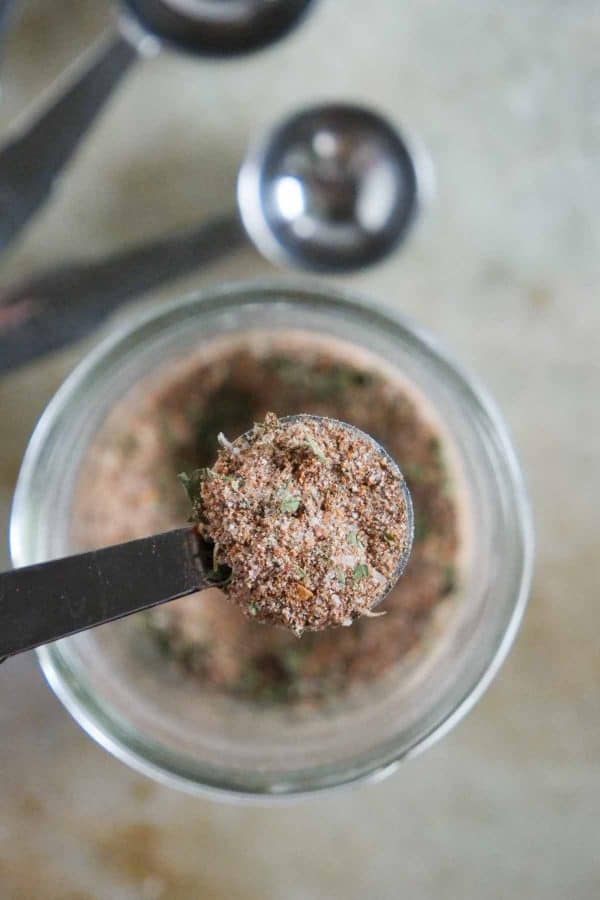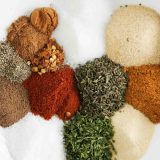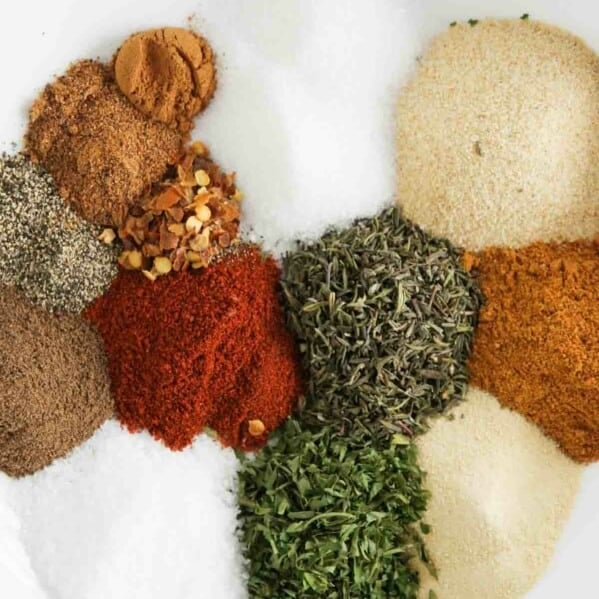 Jamaican Jerk Seasoning Mix
---
Author:
Prep Time: 10 mins
Total Time: 10 mins
Yield: 1/2 cup 1x
Category: Spices
Method: No Bake
Cuisine: Jamaican
Description
Looking for a way to spice things up? This Jamaican Jerk Seasoning Mix is great on chicken, seafood, vegetables, and even more.
---
Scale
Ingredients
1 tablespoon garlic powder
2 teaspoons cayenne pepper
2 teaspoons onion powder
2 teaspoons dried thyme
2 teaspoons dried parsley
2 teaspoons sugar
2 teaspoons salt
1 teaspoon paprika
1 teaspoon ground allspice
1/2 teaspoon black pepper
1/2 teaspoon crushed red pepper
1/2 teaspoon ground nutmeg
1/4 teaspoon cinnamon
---
Instructions
Combine all ingredients and mix well. Store in an airtight container for up to 3 months.