Welcome to Taste and Tell Thursdays! Come link up your posts below!
 
If you are going to have Easter, you must have ham, right?
I can't believe I've been blogging for nearly 6 years, and I've never posted a ham recipe. Plenty of recipes with ham, but not a recipe just for a ham. Maybe because it's so simple that I never really thought to post one.
This is really so easy that it's almost silly to post a recipe. But I think it's delicious, and definitely worth ditching the glaze packet that comes with most hams. You most likely have all of the ingredients at home, and it takes minutes to put together. I love a ham with a sweet glaze, but I think my favorite part of this was the hint of heat from the cayenne pepper. I'm all about the sweet, but the heat just brings this all together for me.
And don't worry – I've got plenty of ham leftover recipes coming soon as well!
 


Honey Glazed Ham
Ditch the glaze package and make your own spice mix for your Easter ham!
Ingredients
1 spiral cut ham (mine was about 8.5 lbs)
½ cup honey
½ cup brown sugar
¼ teaspoon cinnamon
¼ teaspoon cayenne pepper
⅛ teaspoon nutmeg
⅛ teaspoon cloves
dash of ginger
dash of allspice
Instructions
Preheat oven to 325F. Place the ham in an oven safe dish.
In a small bowl, combine the remaining ingredients. The mixture will be thick, but spread over the ham as well as possible. If the whole ham isn't covered, it's ok.
Place the ham in the oven and baste every 10 minutes Cook for 1 hour, or until completely heated through.
And now to the link up. First up, a few posts from last week that caught my eye!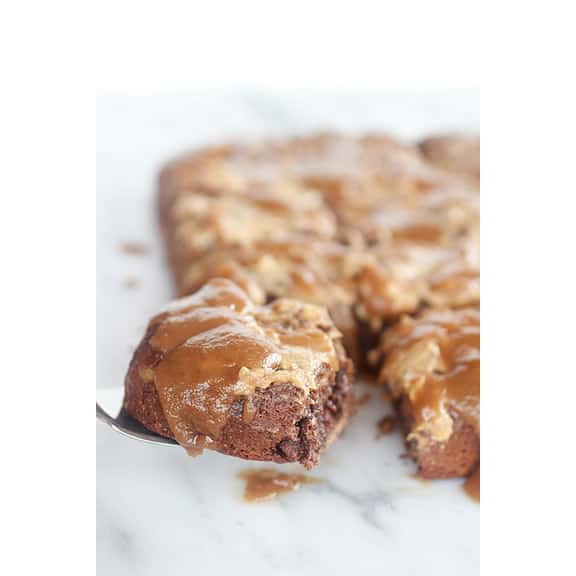 Lightened Up Chocolate Banana Upside Down Cake from Half Baked Harvest – the most clicked link of the week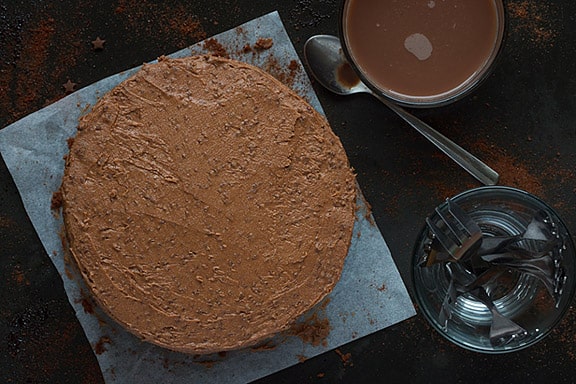 Ovaltine Cake from Icing Sugar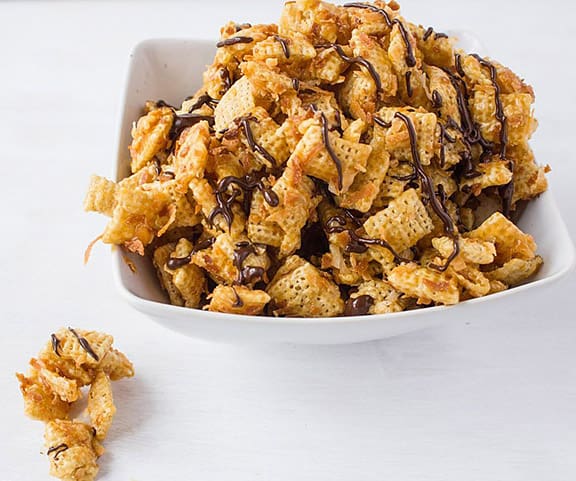 Samoas Chex Mix from I Heart Eating
Mini Egg Blondies from Annie's Noms
 
The rules for the link up are simple:
1 – you can link up to any recipe
2 – link must be to a blog post – no etsy stores or advertisements
3 – please add a link in your post back to this post
4 – you can link up as many times as you want – go crazy!
Don't forget to click over on some of the other links so that we can all enjoy each other's creations!!
And I'd love to have you follow me via Facebook, Twitter, Pinterest, or Google+. And don't forget to subscribe to my weekly newsletter!