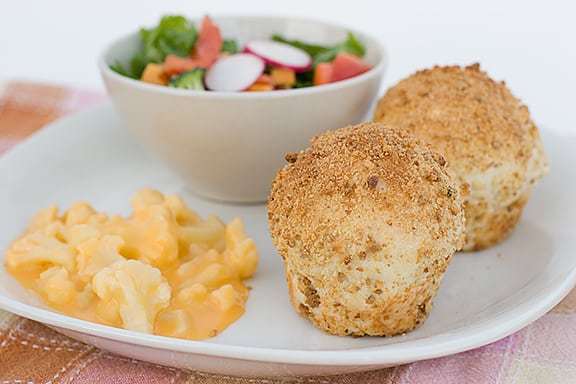 Remember a few weeks back when I wrote about my night out at the Rhodes Rolls office? Well, a few days after I got home, I received a surprise in the mail. Actually, not so much for me, but for one of you!! At the event, I received a cookbook, an apron, and a coupon for free Rhodes Rolls product. And the surprise I received in the mail was a second set of these goodies for one of you!! I am super excited to give these away, because I have already made a few items from this cookbook, (the rolls from this post are in that cookbook!) and everyone can use a new cookbook and an apron. I have become a real convert to keeping these frozen rolls in the freezer!!
Details for the giveaway will follow, but I wanted to tell you about these rolls first. I was so excited to try these out, because they kind of reminded me of a family favorite recipe that I've been making for years. I accidentally let the dough thaw a little too long, so my rolls rose a lot more than I think they are supposed to in the original recipe. But these were delicious! The only thing I would change next time would be the crumb mixture. It calls for herb bread stuffing, and I'm guessing that it meant something similar to Stove Top Stuffing, dry before it's made. That's what I used. But now I have a part way used box of stuffing in my cupboard, and I'm not quite sure what to do with it. I think next time, I would just use bread crumbs and season them, just because that would be more convenient for me.
—————————–
GIVEAWAY ENDED
click here for the giveaway!
—————————–
Chicken Filled Stuffing Rolls
from Fresh Ideas with Frozen Rolls
makes 12 rolls
12 Rhodes Texas rolls, thawed but still cold
8 oz. boneless skinless chicken breasts
1 tablespoon butter, melted
1 3-oz. package cream cheese
1/4 teaspoon thyme
1/4 teaspoon salt
1/4 teaspoon pepper
1 cup herb bread stuffing
1 egg, beaten
Preheat oven to 350. Prepare 12 muffin tins by spraying with cooking spray.
Cut chicken into 1-inch cubes. Saute the chicken in the butter until cooked through. Let cool.
Mix the chicken, cream cheese, thyme, salt and pepper.
Press the rolls into 3-inch circles and divide the filling among the 12 rolls. Pull the edges to seal. Crush the herb bread stuffing into crumbs. Dip each filled roll in the egg and then roll in the crumbs. Place smooth side up in the prepared muffin tins.
Bake fro 20-25 minutes. Serve warm.