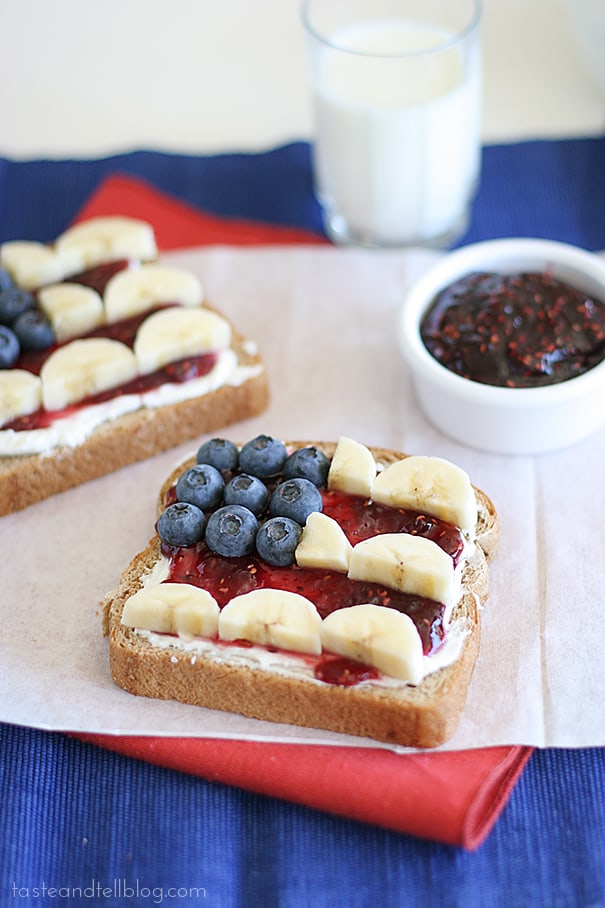 It's 4th of July Week here on Taste and Tell! All week, I'll be bringing you festive red, white and blue recipes that will be perfect for the celebrations coming up. Make sure and come back tomorrow and link up your favorite red, white and blue recipes!!
Hello – my name is Deborah and I'm a Pinterest addict.
There – I've said it. I feel much better now. But seriously, that website is so inspiring. If you haven't checked it out yet, you are really missing out. Just be prepared to spend lots of time, because it will totally suck you in!!
I totally had a different recipe planned for today when I planned out this 4th of July week. But then I saw this clever breakfast idea from photographer Emily Henson pop up on Pinterest, and I couldn't get it out of my head! What a creative way to serve breakfast on the 4th of July! (And not only did I totally copy this idea, but I even stole the basic photo styling. That's how much I loved it! Imitation is the highest form of flattery, right?)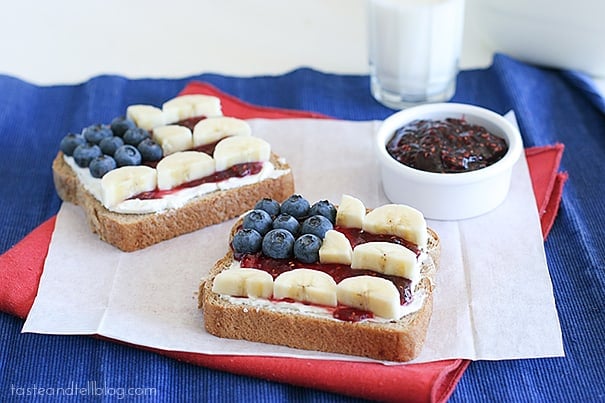 This is another one that basically doesn't require a recipe – just a guideline. Take a piece of toast, and slather it with cream cheese. Then add a layer of strawberry or raspberry jam on top. Create the star corner with blueberries, and the stripes with bananas. A delicious, healthy and patriotic breakfast!!