I like to think that I'm normally a pretty giving person. Even as a child, I always had that "peacekeeper" mentality.
So when it comes to food, I'm normally a team player. If everyone is not going to like it – or I guess I should say if my husband and I aren't both going to like it – I usually don't make it.
But every once in awhile, I just want to be selfish.
Josh is mostly a pretty easy guy to feed. But there are a few things that he doesn't care for. One of those being anything spicy. Or any savory dish with peanut butter. But I love spicy. And I love peanut butter dishes.
So I decided to be selfish one night and make something that I knew no one else would touch.
And, well, I was totally ok with that, because this was so good that I nearly ate all of it myself over the course of a few days. In fact, I kind of felt bad for my family that they were missing out on this, because it was seriously one of the best things I have made recently.
And bonus? It only takes about 5 minutes to throw together. I'm thinking I may need to be selfish a little more often, now.

More Spicy Favs: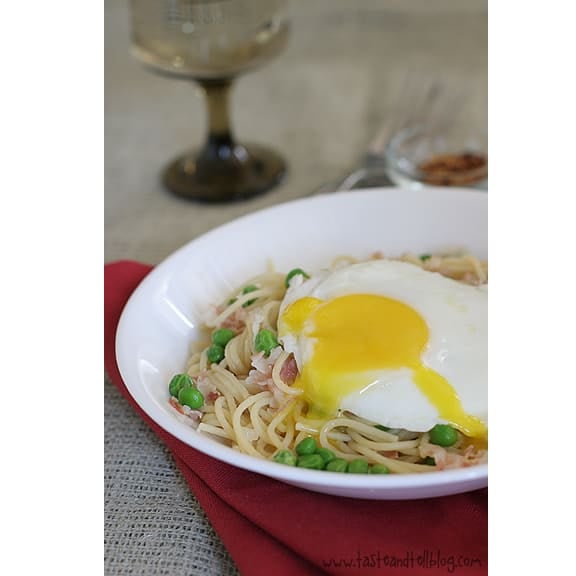 Spicy Pancetta with Peas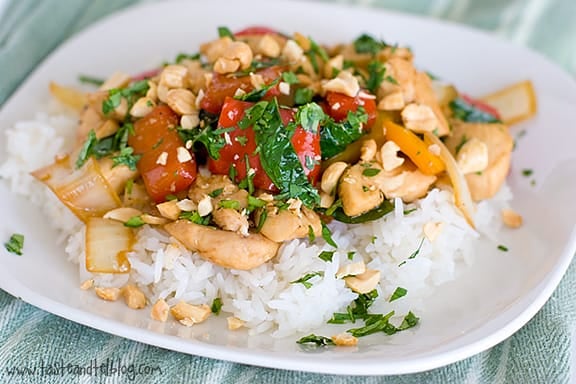 Spicy Thai Chicken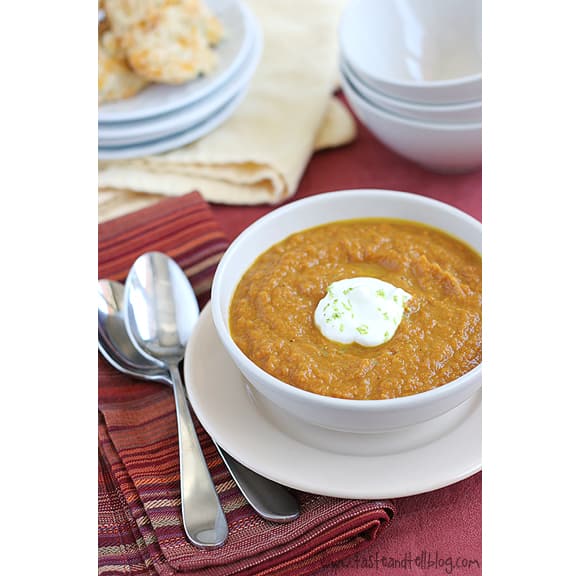 Spicy Carrot Ginger Soup
Around the Web:
Spicy Tomato Crab Soup from Heather Christo Cooks
Spicy Sausage Pasta Skillet from Iowa Girl Eats
Shrimp with Spicy Garlic Sauce from Tracey's Culinary Adventures