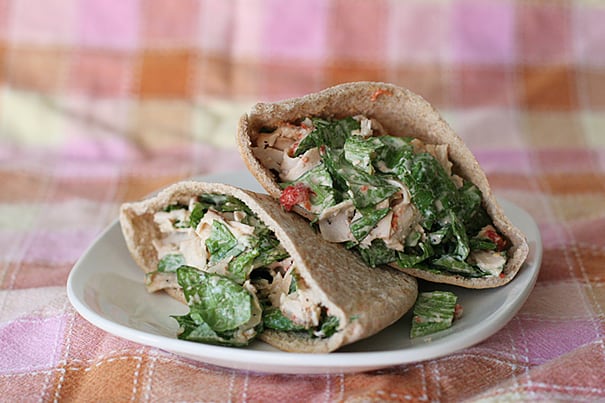 Sometimes, a recipe is just so easy that I almost feel silly sharing it. Like these Caesar Pockets. So super easy, but so good at the same time. And sometimes, the simple, delicious lunches or dinners are the ones I have the hardest time coming up with. So next time you are feeling stuck, try these out!
Caesar Pockets
adapted from Food & Family Spring 09
Makes 4 servings
4 cups torn romaine lettuce
6 oz. deli shaved turkey breast, cut into strips
1/4 cup drained roasted red pepper strips
3 tablespoons grated parmesan cheese
1/4 cup Caesar dressing
4 pita breads, warmed, cut in half
Toss the lettuce with the turkey, peppers, cheese and dressing. Spoon into the pitas.