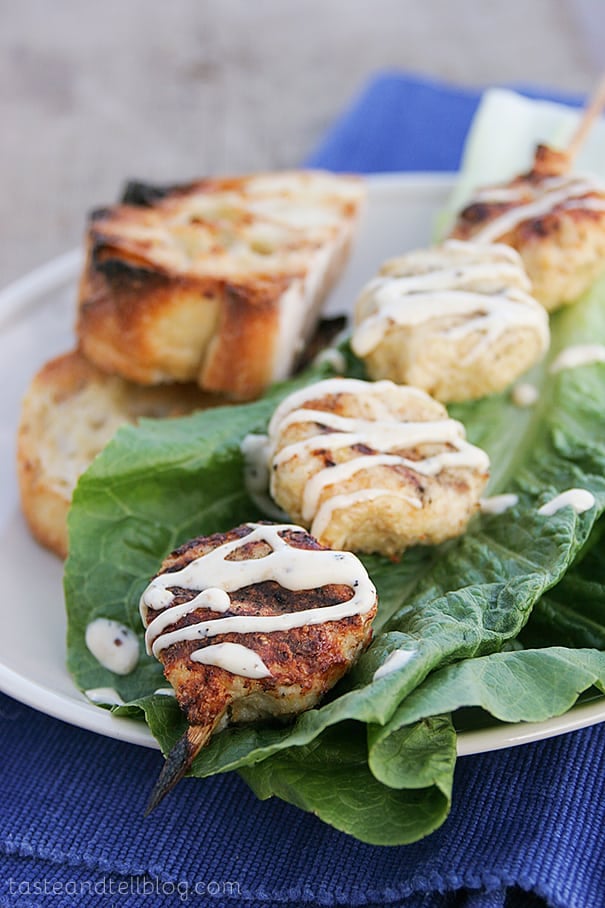 Dear Costco,
About 5 years ago, I wrote you a letter about my desire to have you discontinue selling cookbooks.  It obviously fell on deaf ears, because a few weeks ago, you got me again.  There I was, minding my own business, just there to buy diapers.  And then I see it – the book section.  I honestly think that you have come up with some secret technology that automatically draws people toward you cookbook section.  Before I knew it, I had this cookbook in my cart.  No, I do not need another cookbook, but that magical technology whispered in my ear that I couldn't live without this cookbook.  Luckily, I was able to fight a bit, because I only walked away with the one, instead of the 5 that I had picked up and contemplated buying.  I know that you are in the business of selling things to make money, but this is getting out of control.  You even know me so well as to have the girl at the exit – the one that checks your receipt – tell me how good this cookbook is, so that I didn't have buyer's remorse when I got to the car.  You are good, very good.
I guess I understand that you might have some angry customers if you completely took away the cookbook section, but if you could at least give me the magic antidote to counteract that secret technology that draws me straight to that section everytime, my wallet and my bookshelf would be very grateful.  Thank you for your help in this matter.
Sincerely,
A devoted Costco Shopper
PS – I do love the book.  I already have about 872 of those recipes bookmarked.
I'm not an expert on the grill by any means, (one thing I want to really work on this year), but the minute I saw this recipe, I knew it was one that I wanted to try.  The ground chicken was a bit messy to work with, (does anyone else find ground chicken extremely sticky?), and because of my lack of grilling skills, I did overcook the meatballs a tad, but even then, this was a delicious meal.  I found that it was easiest to form the ovals right onto the skewer instead of making the ovals and then trying to stick the skewer through.  When we ate, I took the meatballs off the skewer and ate them inside the romaine – kind of like a wrap or a taco.  This was a delicious and perfect meal for a warm night.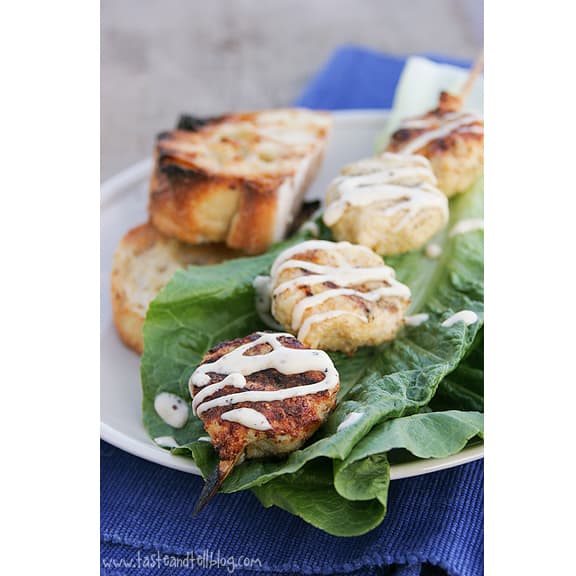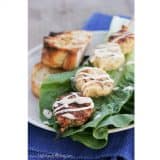 Chicken Caesar Kabobs
---
Prep Time: 20 minutes
Cook Time: 15 minutes
Total Time: 35 minutes
Yield: 4 servings 1x
Description
Change up your Caesar salad! Chicken meatballs with parmesan, Caesar dressing and lemon zest are grilled and served over romaine.
---
Scale
Ingredients
1 lb ground chicken
2 tablespoons Caesar dressing
1/2 cup shredded parmesan
1/4 cup breadcrumbs
1 teaspoon lemon zest
romaine lettuce
additional Caesar dressing
---
Instructions
In a bowl, mix together the chicken, dressing, parmesan, breadcrumbs and lemon zest. Form into balls. Mound around the skewer and flatten on two sides.
Grill until cooked through.
Serve over romaine with additional dressing.
——————
slightly adapted from Food Network Magazine 1,000 Easy Recipes

Like grilled kabobs? Check out these other recipes!
Grilled Chicken Sanpete Kabobs from Kalyn's Kitchen
Kefta Kabobs from She Cooks He Cleans
Grilled Shrimp and Sausage Kabobs from Cookin' Canuck
Jamaican-Style Beef Kabobs from Taste and Tell
Pork Kebabs with Apples and Potatoes from Bev Cooks