Strawberry Rhubarb Jam – a simple jam recipe made with fresh strawberries and rhubarb.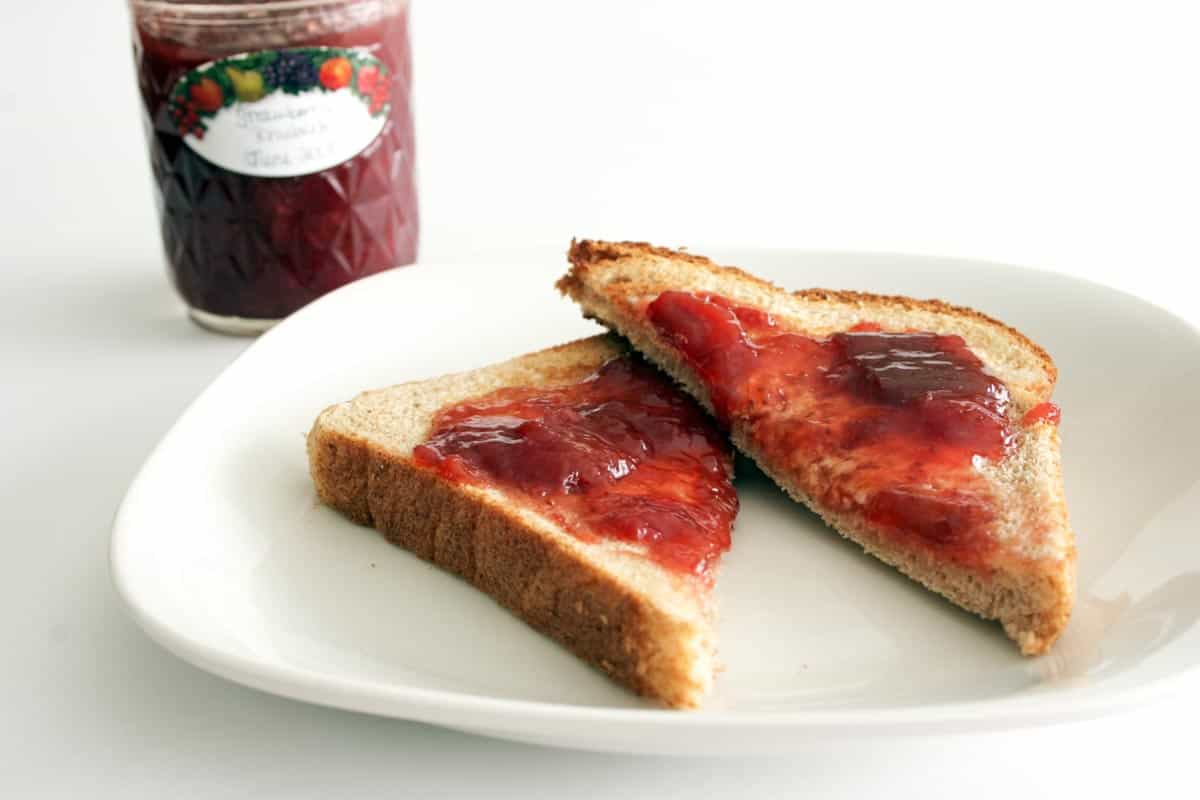 Yes, I am posting about a strawberry rhubarb jam at the end of December. I realize this must seem crazy, since it is December and all, and strawberries and rhubarbs aren't exactly in season. The truth is that I made this back in June, and never got around to taking pictures. Then, time just went by and I figured it was just too late to post about this jam. But here it is, the end of the year, and I need to post about a recipe from this cookbook – for my Cookbook Project – and here it is, 2 days before the end of the year and I still have 2 books to go.
My intentions were to make an apple butter recipe. I even bought the overpriced apples to do it. But with my wrist issues I've been having, not much has been going on in the kitchen. So please forgive me for posting a recipe so out of season!!
But even though it is out of season, it is delicious. My husband claimed that this is his favorite jam that he has ever had. I'm pretty sure our supply won't make it until next summer, when I'm sure that I'll be making more. I really think the main reason this is so good is that it was made from homegrown strawberries and rhubarb from my in-laws garden. You just can't get this flavor when you have to buy from the store!!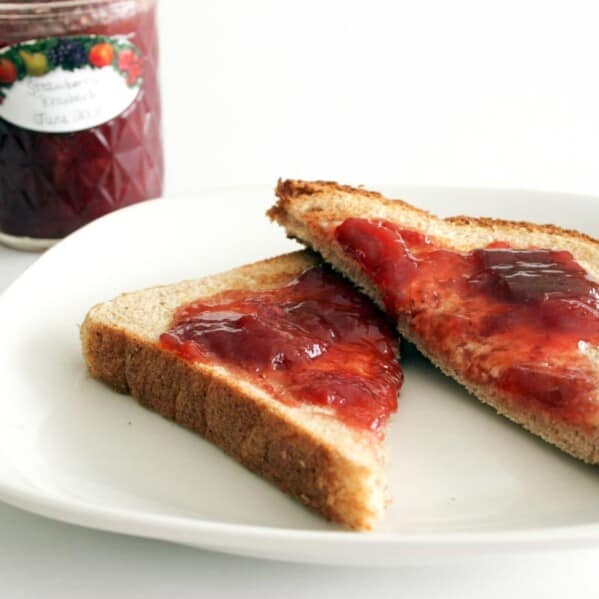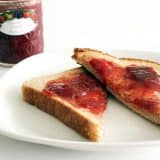 Strawberry Rhubarb Jam
---
Description
Strawberry Rhubarb Jam – a simple jam recipe made with fresh strawberries and rhubarb.
---
Scale
Ingredients
3 cups of strawberries, stems removed
2 cups rhubarb, cleaned and sliced
juice of 2 freshly squeezed lemons
7 cups sugar
1 pkg. fruit pectin
1–2 teaspoons butter
---
Instructions
Place the strawberries, rhubarb and lemon juice in a large pan and simmer over gentle heat until the fruit has collapsed, about 15-20 minutes.
Add the sugar, pectin and butter and bring to a boil and boil rapidly for 10-20 minutes, or until the desired setting point is reached.
Let cool for 8-10 minutes, then skim.
Pour into warmed, sterilized jars and cover the tops with wax disks.
When completely cool, cover with lids, label and store in a cool place.