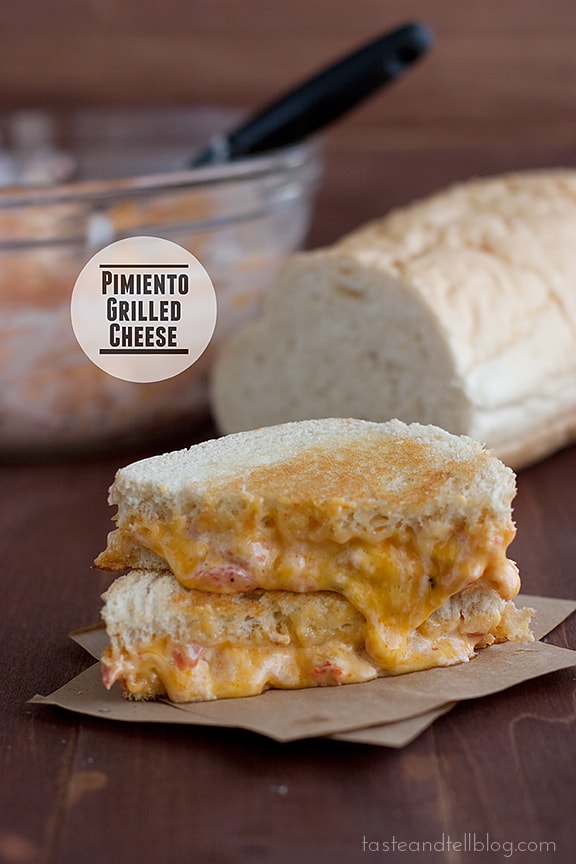 What better way to finish off National Grilled Cheese Month than with the ultimate grilled cheese sandwich?
I'll admit – I have a thing for pimiento cheese. Growing up, the only time we had it was the jarred kind that we'd put on celery sticks and serve at Thanksgiving. (And we still have it that way!!) But in the last few years, I've truly grown to love the real deal – with the cheese, the mayo, the pimientos… Heaven. But if you put it between 2 slices of bread and grill it up so that it is melting and gooey and dripping out of your sandwich? It just can't be beat.
To make things a little easier, I like to make mine with roasted red peppers instead of pimientos. They are similar in flavor, in my opinion, and I always have roasted red peppers on hand. But pimientos could certainly be substituted.
Happy Grilled Cheese Month! Make sure you grab a napkin!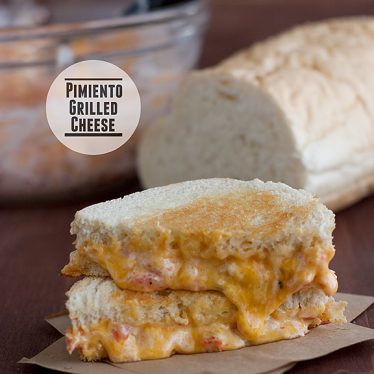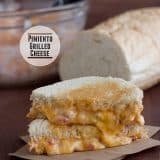 Pimiento Grilled Cheese
---
Prep Time: 10 minutes
Cook Time: 7 minutes
Total Time: 20 minutes
Yield: 4 servings 1x
Description
The ultimate grilled cheese – ooey, gooey, and full of cheesy goodness.
---
Scale
Ingredients
1/2 lb. Wisconsin sharp cheddar cheese, grated
2/3 cup mayonnaise
1/2 cup chopped roasted red pepper
8 slices French or Italian bread
2 tablespoons softened butter
---
Instructions
In a bowl, combine the cheese, mayonnaise and roasted red peppers.
Spread butter on one side of each slice of bread. Lay one slice of bread butter side down. Top with ¼ of the cheese mixture. Top with remaining slice of bread, butter side up.
Grill until golden brown on each side, 3-5 minutes. Remove from heat and let rest for a couple of minutes before slicing and serving.
Even more grilled cheese!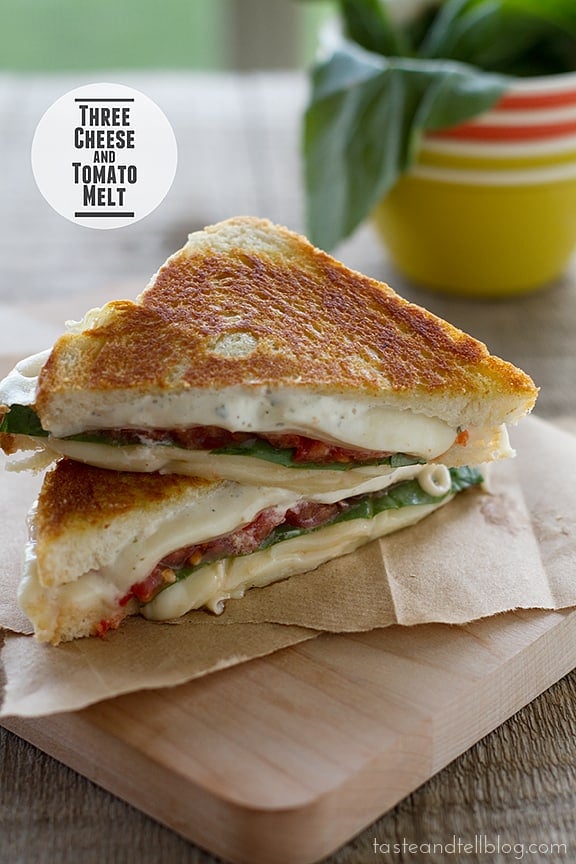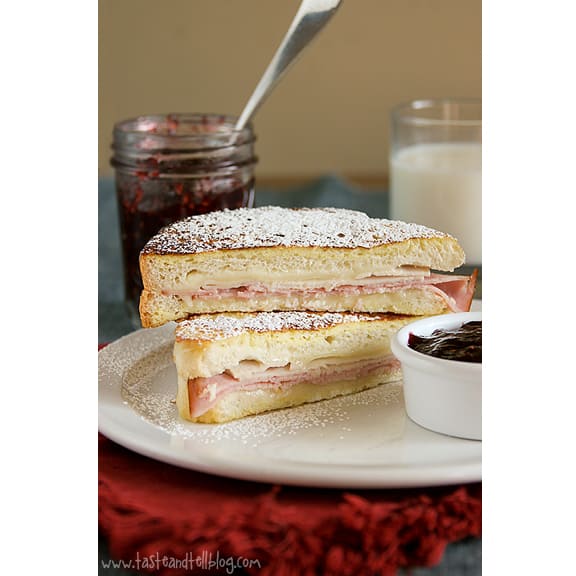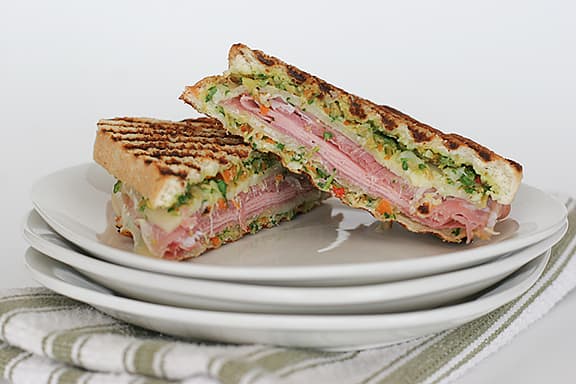 Muffuletta-Stlye Grilled Ham & Cheese
Around the Web:
Creamy White Chicken Grilled Cheese from Mother Thyme
Philly Cheesesteak Grilled Cheese from Nutmeg Nanny
The Cuban Grilled Cheese from BS in the Kitchen