Pin It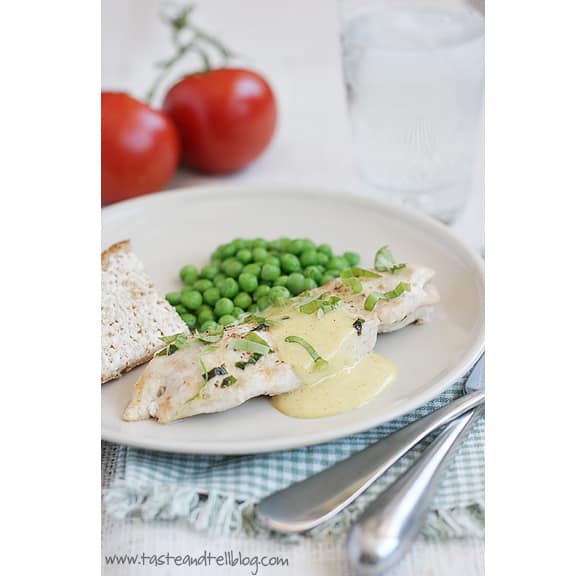 One thing I'm going to miss the most with the weather cooling down is that I won't have my fresh herbs anymore, unless I want to pay an arm and a leg to buy them at the store. I didn't even plant any herbs outside this year, but I have a pretty large kitchen window, and have several different kinds of herbs planted into small pots. They flourish all summer long, but I can never seem to keep them alive when the colder weather hits. (If anyone has any hints to keep them alive in the winter, I'd love to hear them!) So in the meantime, I'm taking advantage of those herbs as much as possible.
The herb I've used the most this year – and probably love the most – is my basil. There is something about basil that I just can't get enough of!! So I am taking advantage of every moment I have left with my basil plant.
This chicken dish is perfect for this time of year. You can take it out and grill it outside, or if you have a grill pan, this is done super easily indoors. And anything is good when it's basted with basil butter!! And since I'm a total honey mustard kind of girl, it is served with some homemade honey mustard. This would be a great meal to enjoy on the patio during these last warm evenings!